12.5.—25.6.2022
RUN (DOWNHILL)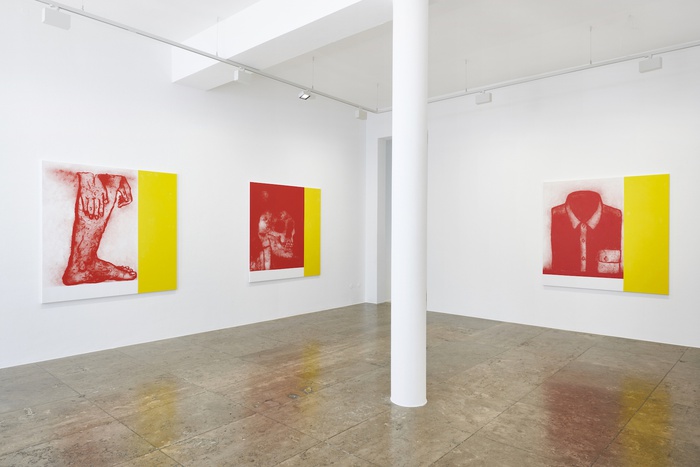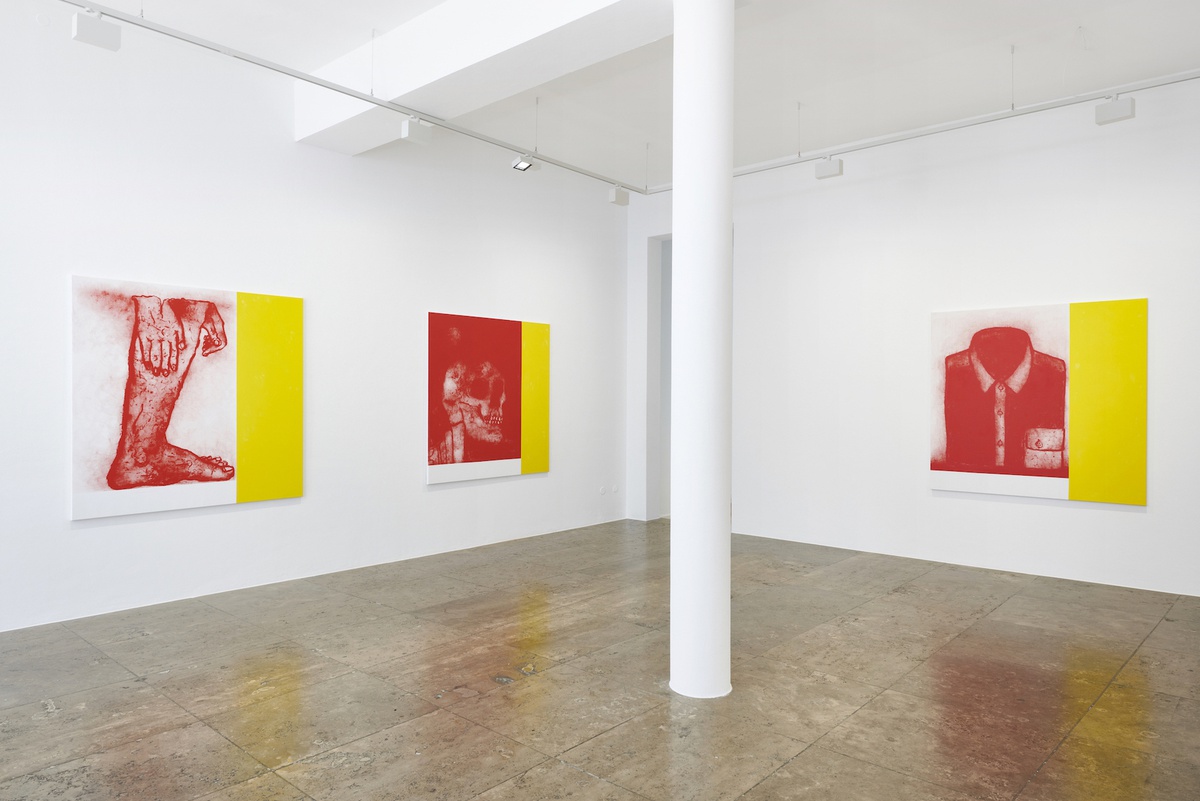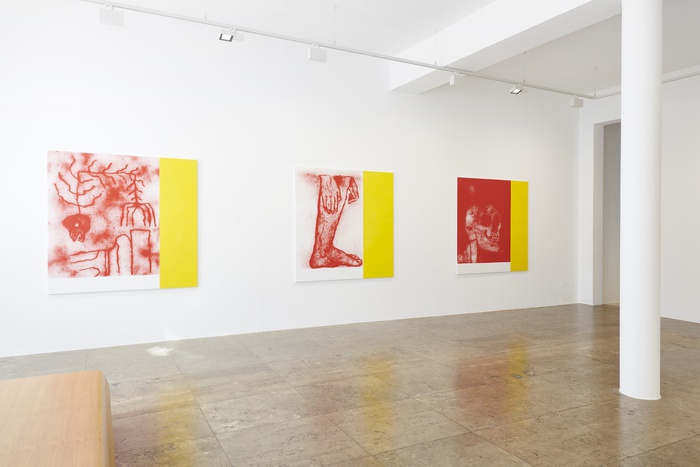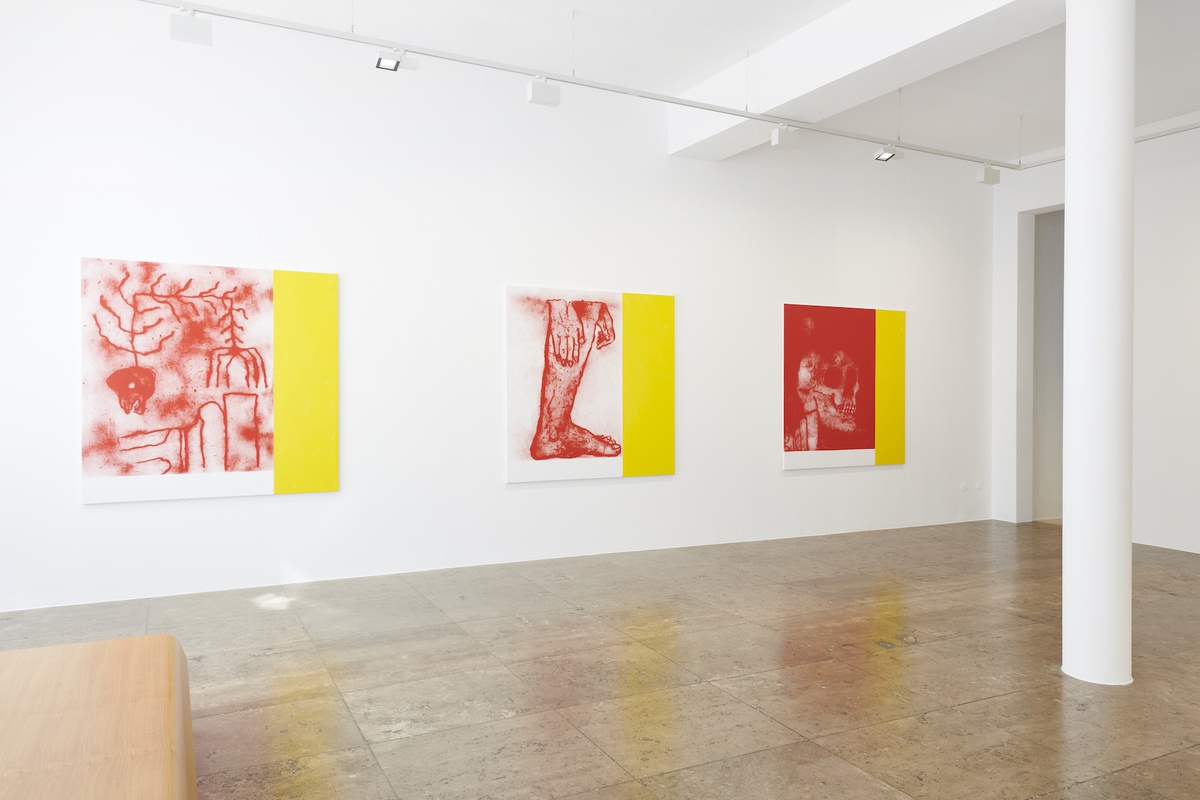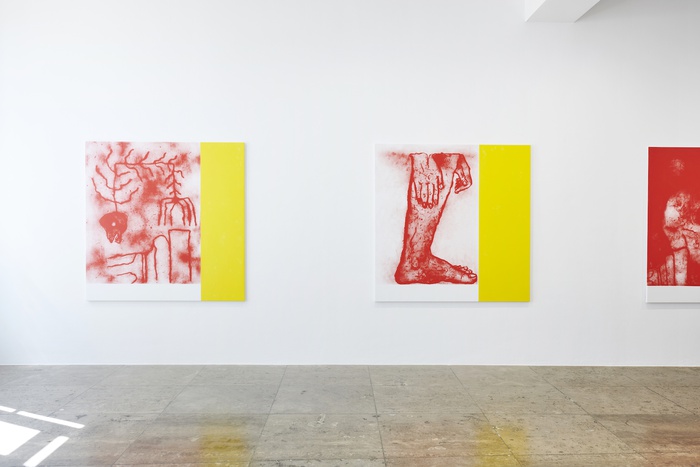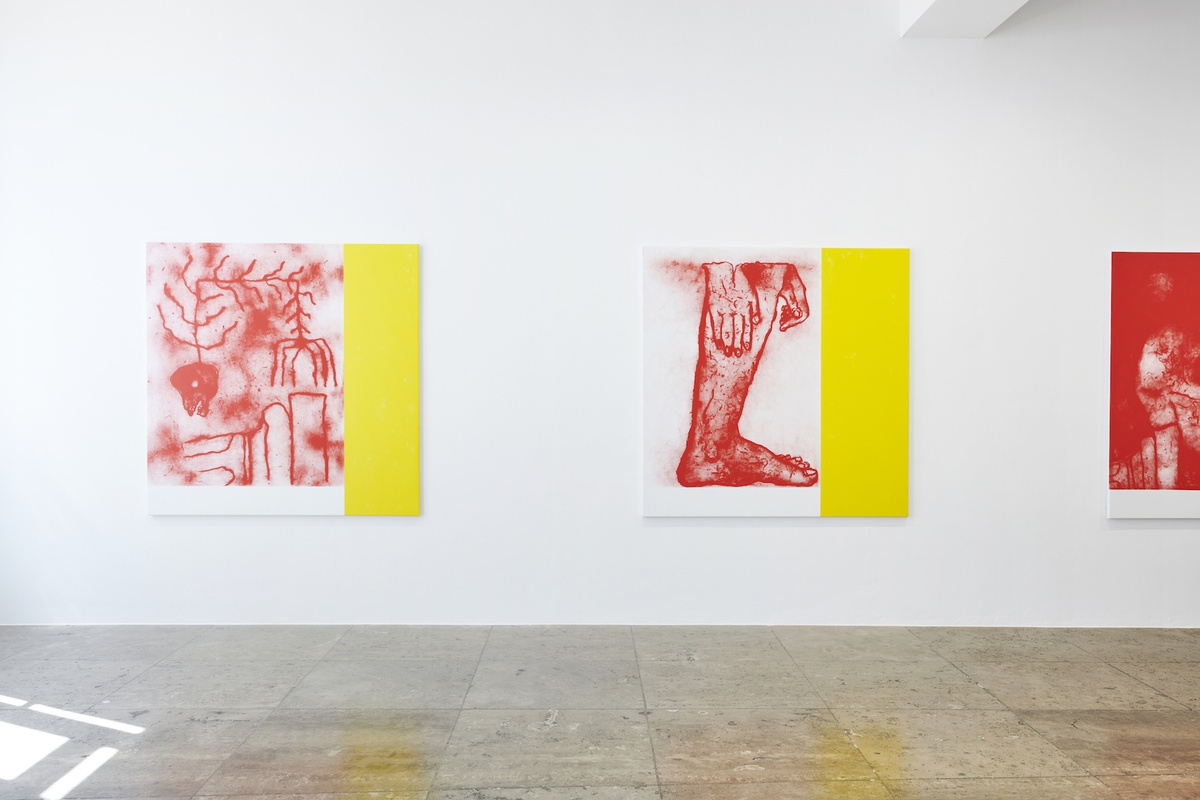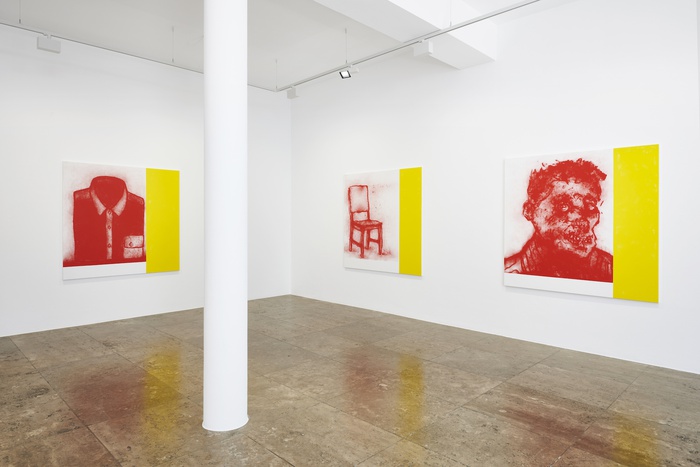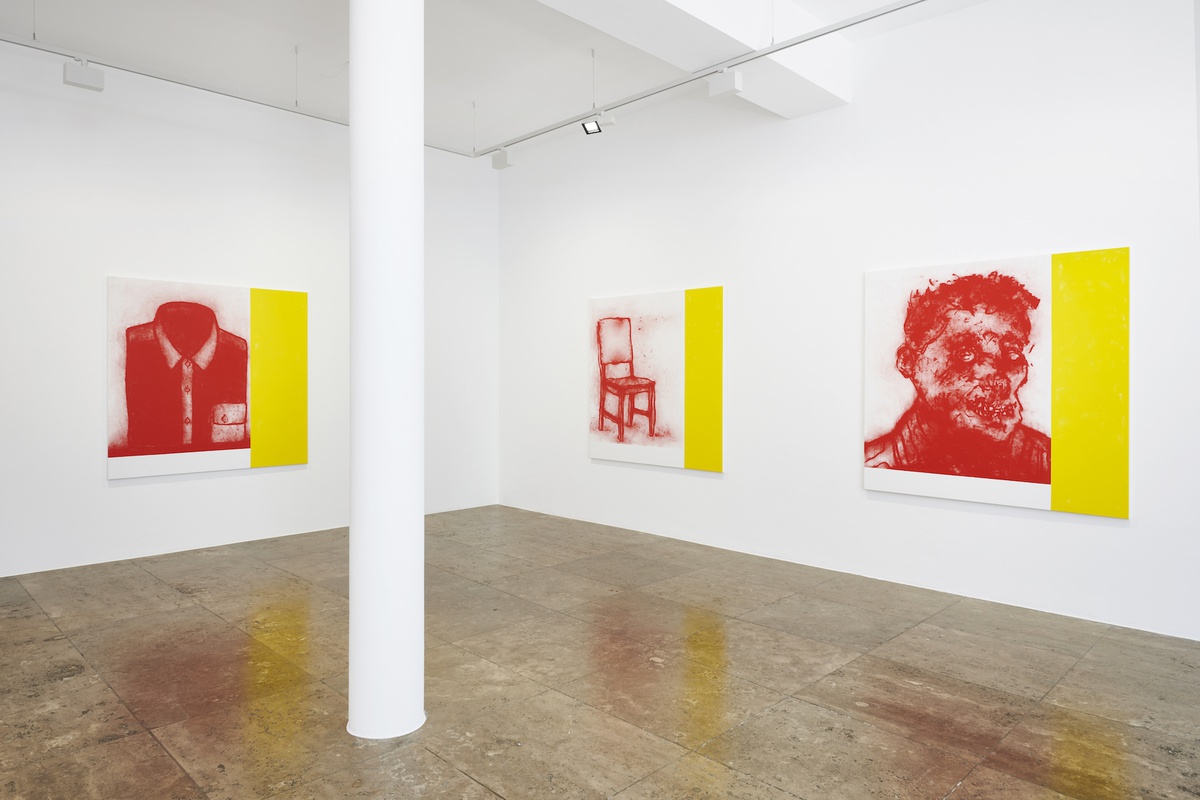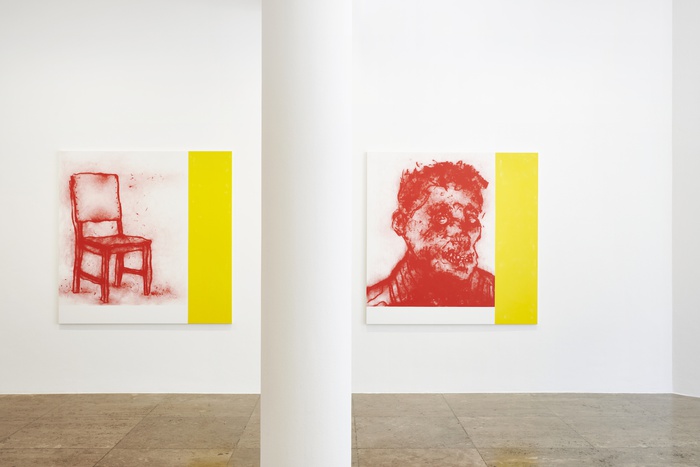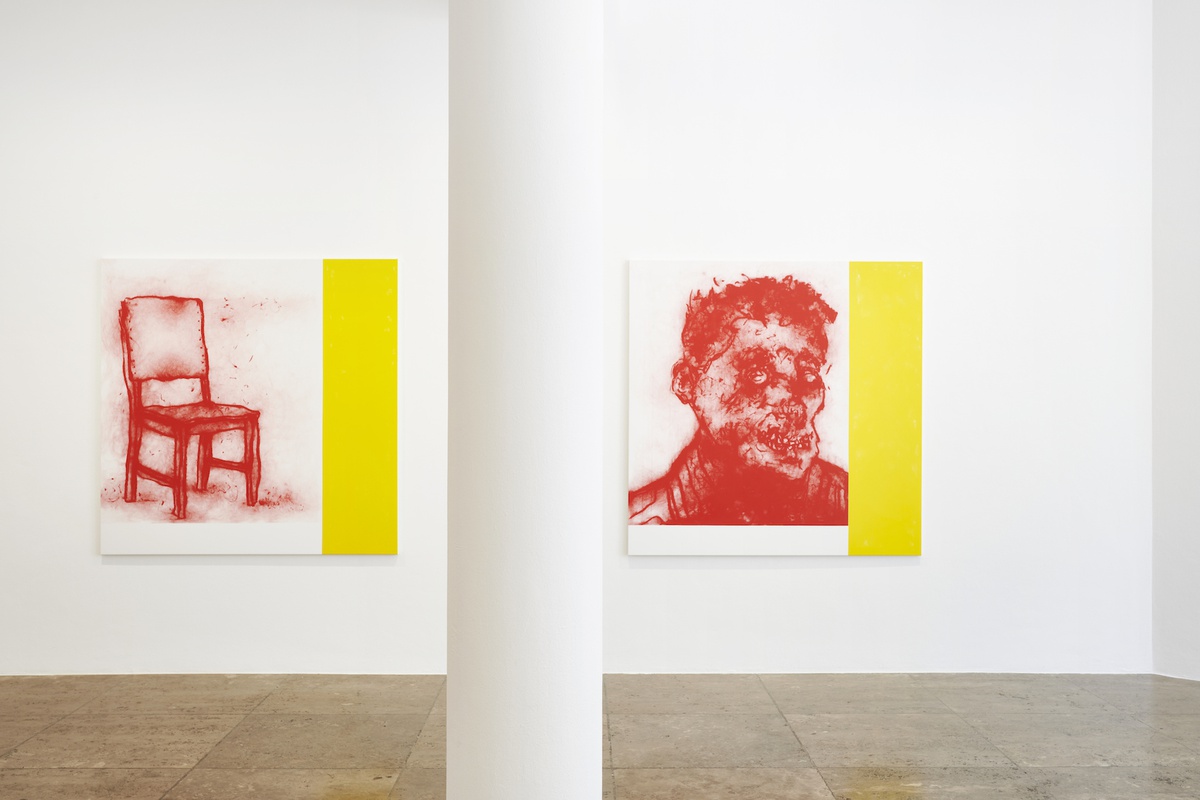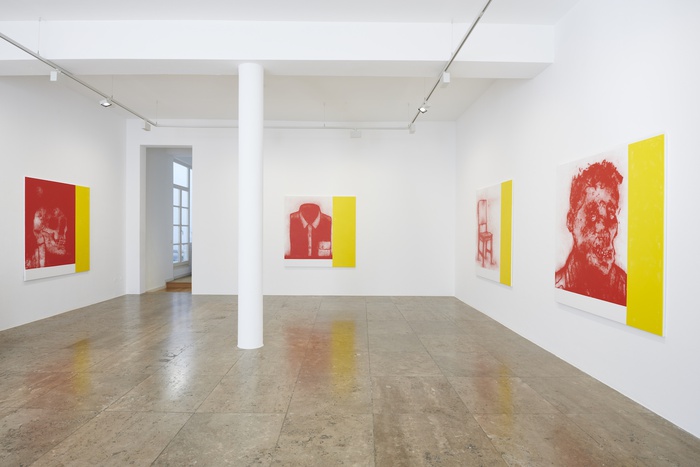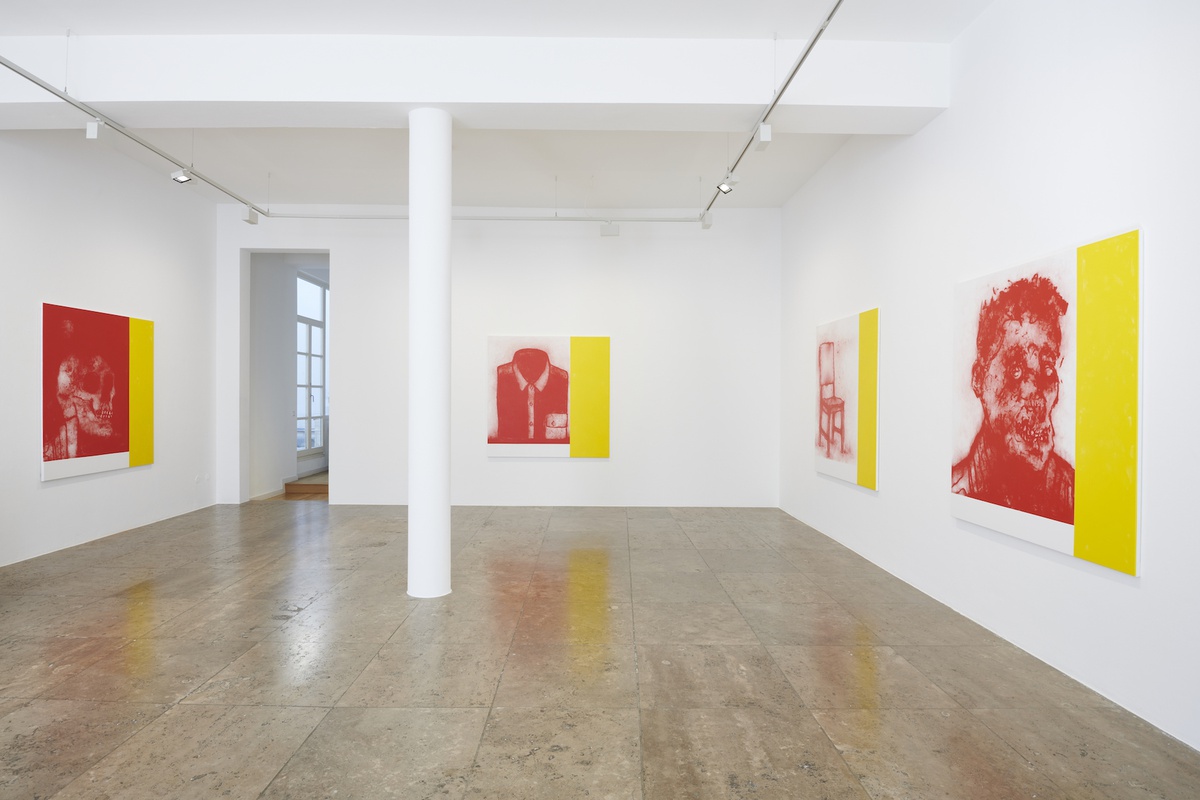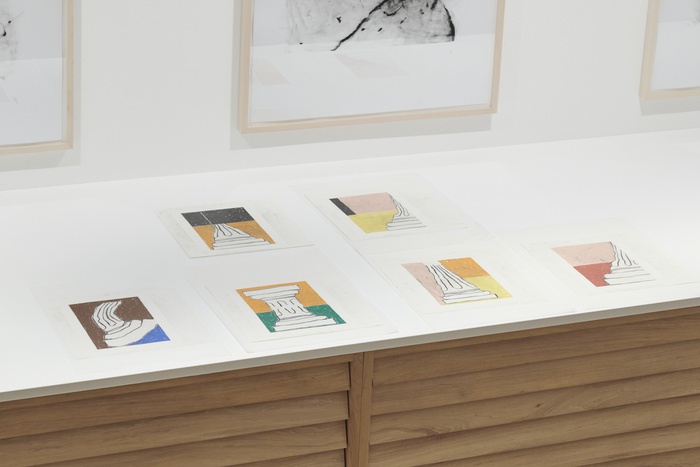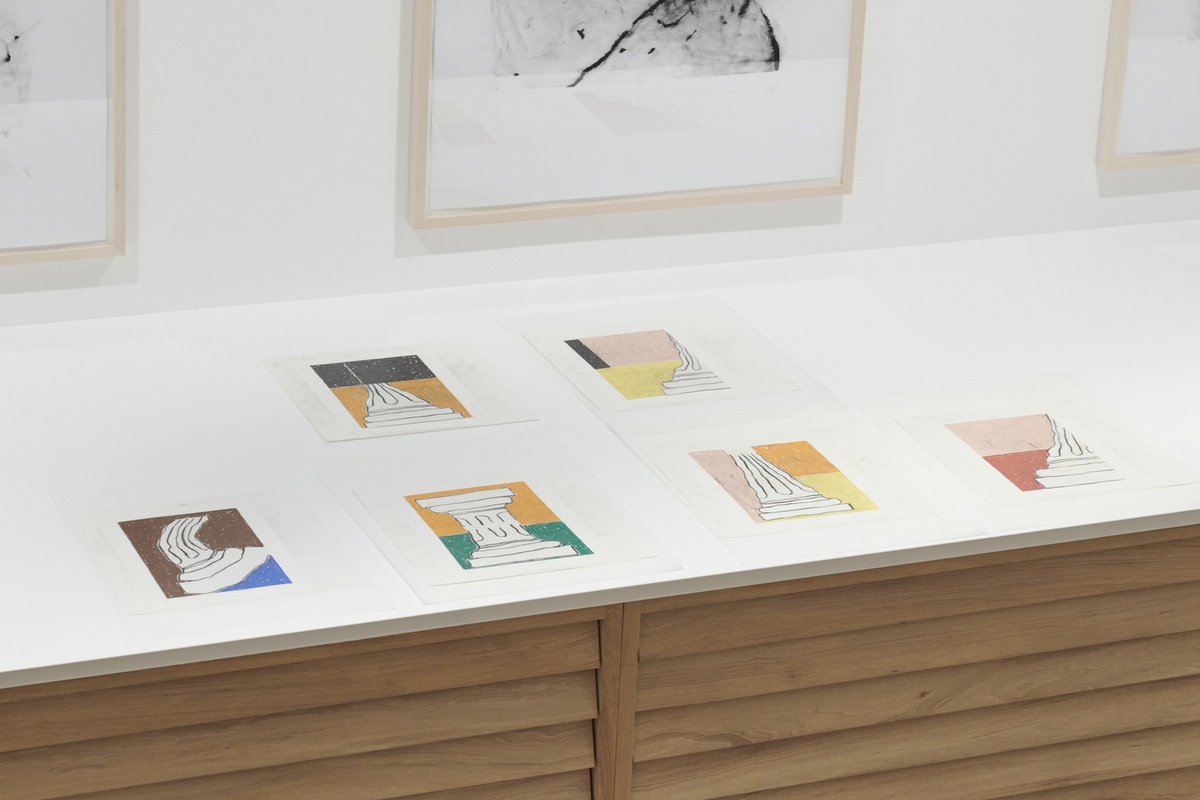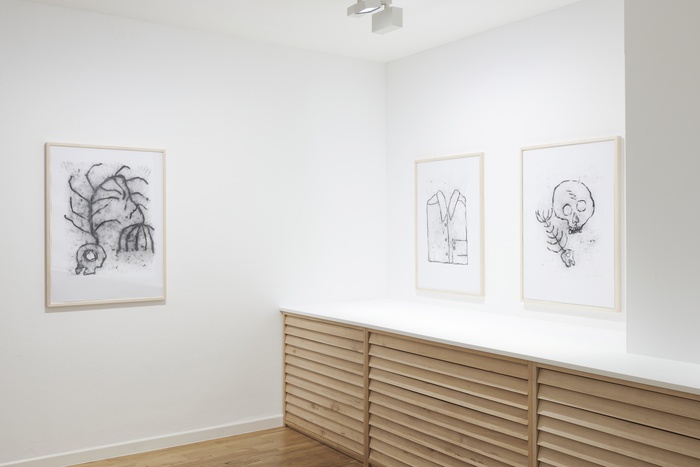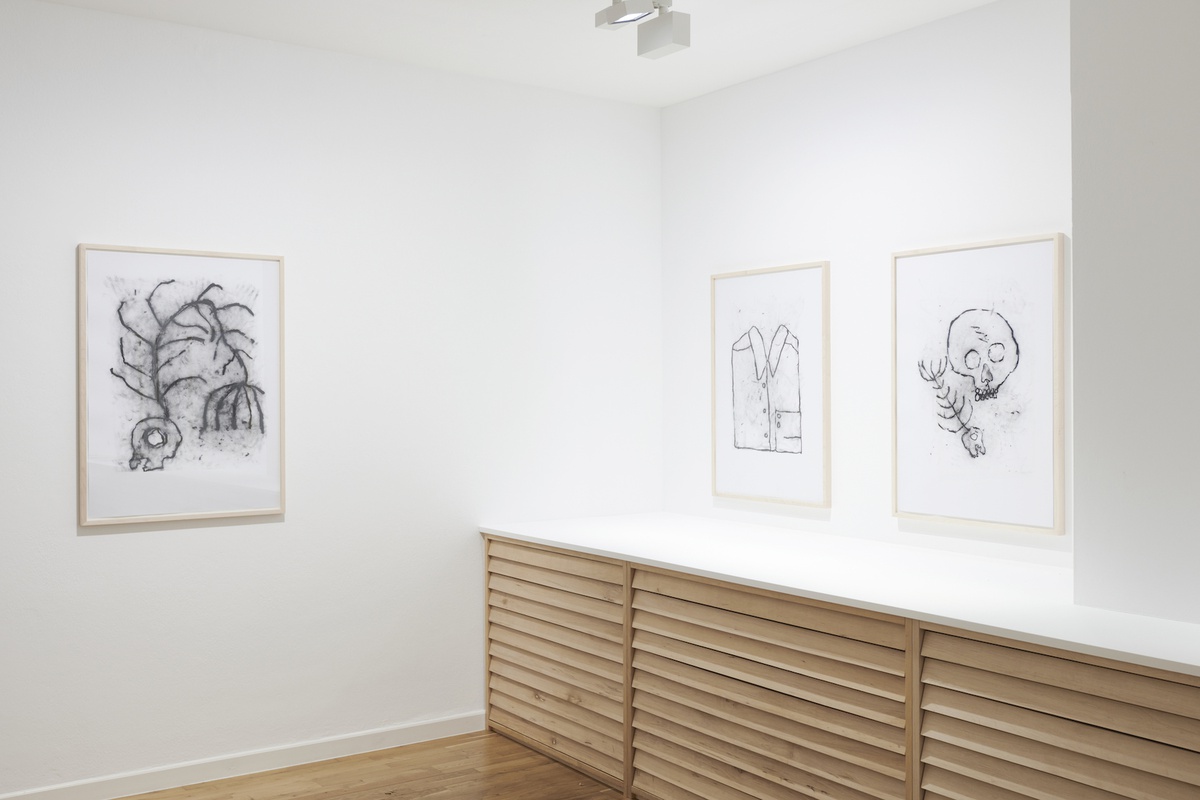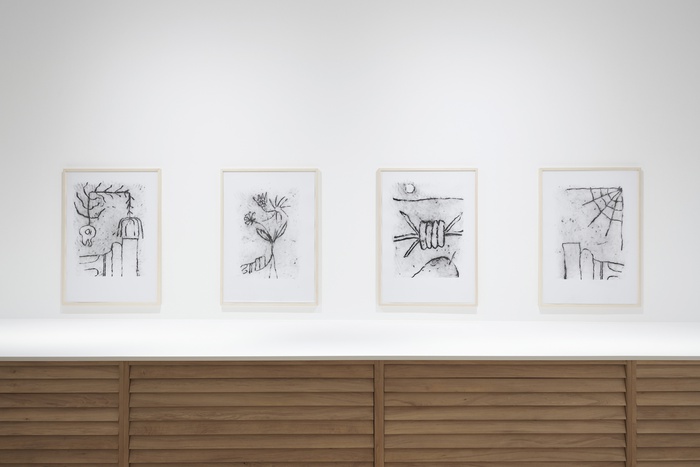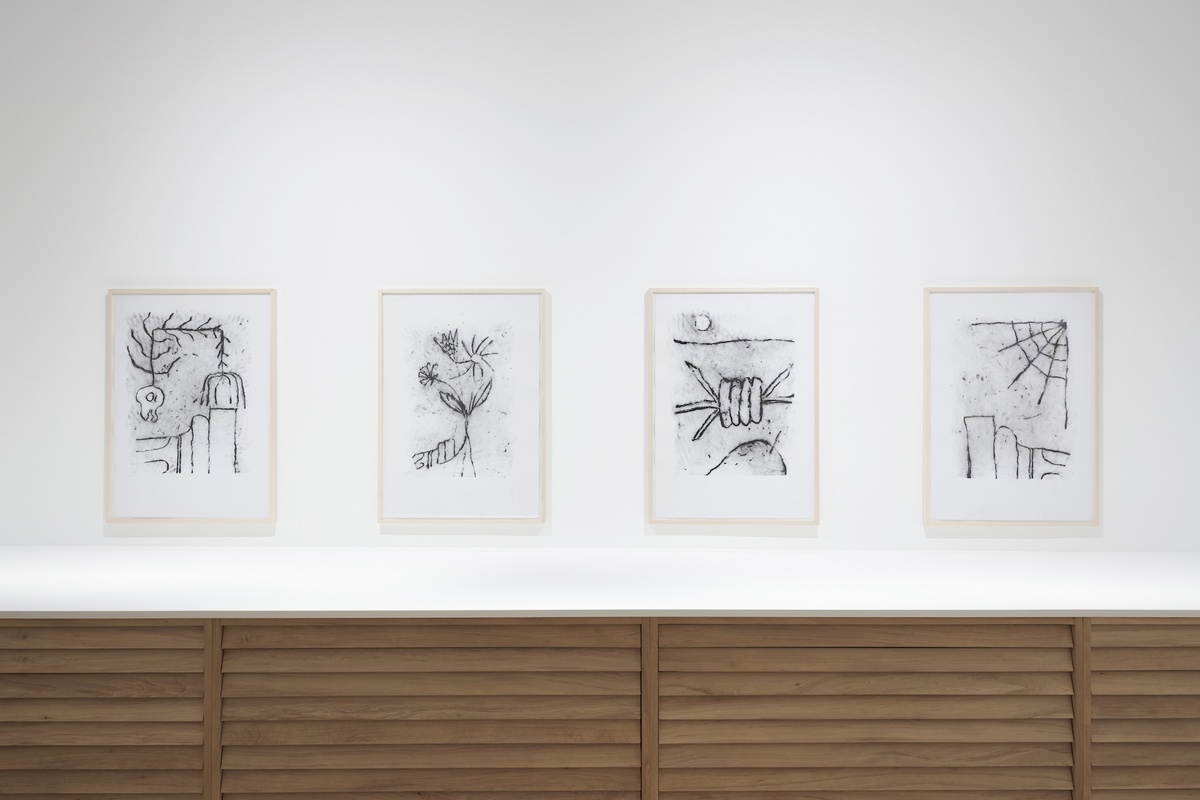 Tim Geissler and Thomas Arnolds on his work and his exhibition at Jahn und Jahn, Munich, 2022
A skull, fish bone, column, fabric, chair, hand: in his newest paintings and works on paper, Thomas Arnolds focuses on singular motifs, which range from memento mori symbols, individual studies of the body, and everyday objects to elements of architecture. In his selection of classical subjects, as they often appear in art history, Arnolds sees a combination of "soulful and soulless painterly vocabulary," which he reinterprets using pictorial means. While he exclusively uses black oil pastel in his works on paper, he limits himself in his square paintings to the primary colors red and yellow, which form a triad with the non-color white. The visual division of his works into sections of two or three is striking: unlike the red, figurative part on the left, the right side is reduced to a monochromatic yellow surface. In terms of composition, the image is completed in the lower left by an area of blank, primed canvas in the form of a white bar, which Arnolds metaphorically describes as the "cloud of unknowing." Strictly geometric, static pictorial fields are contrasted with moving, organic elements. Density meets emptiness, line meets surface, drawing meets painting, and the precise limiting of form and color typical of hard-edge painting meets the playful and gestural. The colors are not only direct and immediate, but unlike the thick lines of color in earlier works, they are applied flat to create a smooth surface. While each variously sized yellow strip appears opaque and rigorously blocks our view into the depths of the image like a curtain, the figurative section seems hazier. Not least because of their color, the motifs shown on the left half of the image may be reminiscent of red chalk drawings, just as they evoke photographic effects or screen-printing processes as a result of their grainy appearance. In addition, when implementing his figurative subjects, Arnolds deals with the basic idea of "disegno" as it was coined in the Renaissance: "Disegno, which could also be referred to as design, is the source and epitome of painting, sculpture, architecture, and every other form of representation" (Michelangelo, 1538).
Painting itself is always at the center of Arnolds's artistic output, in which color, materiality, content, and form are of major importance. The artist uses a serial approach to explore the questions relevant to him, allowing him to scrutinize and further develop composition, pictorial structures, and themes. Thus, the exhibition at Jahn und Jahn shows a new body of work that reflects an artistic reorientation both in terms of motif and technique, and at the same time represents a continuation of his "RUN" series, which emerged from the work group "Spazieren (Walking)": as a progression of a "new level of speed," as Arnolds states. In his investigation of painterly processes, repetition and variance, originality and difference, rhythm and self-referentiality undoubtedly contribute to the formulation of his multi-layered images. 
Thomas Arnolds (born 1975 in Geilenkirchen, lives and works in Cologne) initially completed an apprenticeship as a stonemason and sculptor before studying under Walter Dahn at the Braunschweig University of Art. In addition to solo shows at the Kunstverein Reutlingen and the Leopold-Hoesch-Museum in Düren, the artist's works have been presented internationally, including in Beijing, Los Angeles, Beirut, and Dubai. His works can be found in important collections such as the Kunstmuseum Bonn, the Leopold-Hoesch-Museum, Düren ,and the Museum Boijmans van Beunigen, Rotterdam, where he has also exhibited. In 2022 he will have a show with Imi Knoebel at the Friedrichs Foundation Weidingen.