1.7.—31.8.2023
Online Only
Konrad Klapheck,
Paula Rego
A Room of One's Own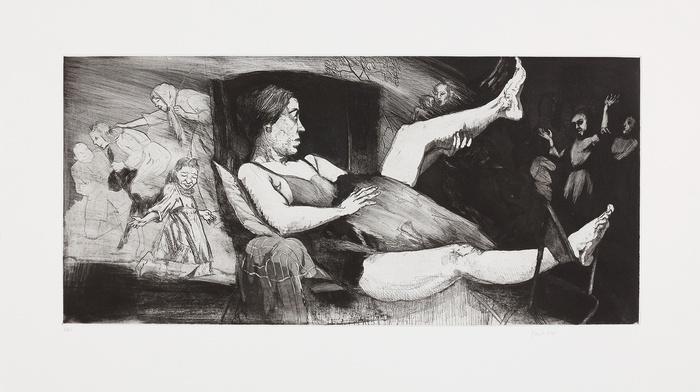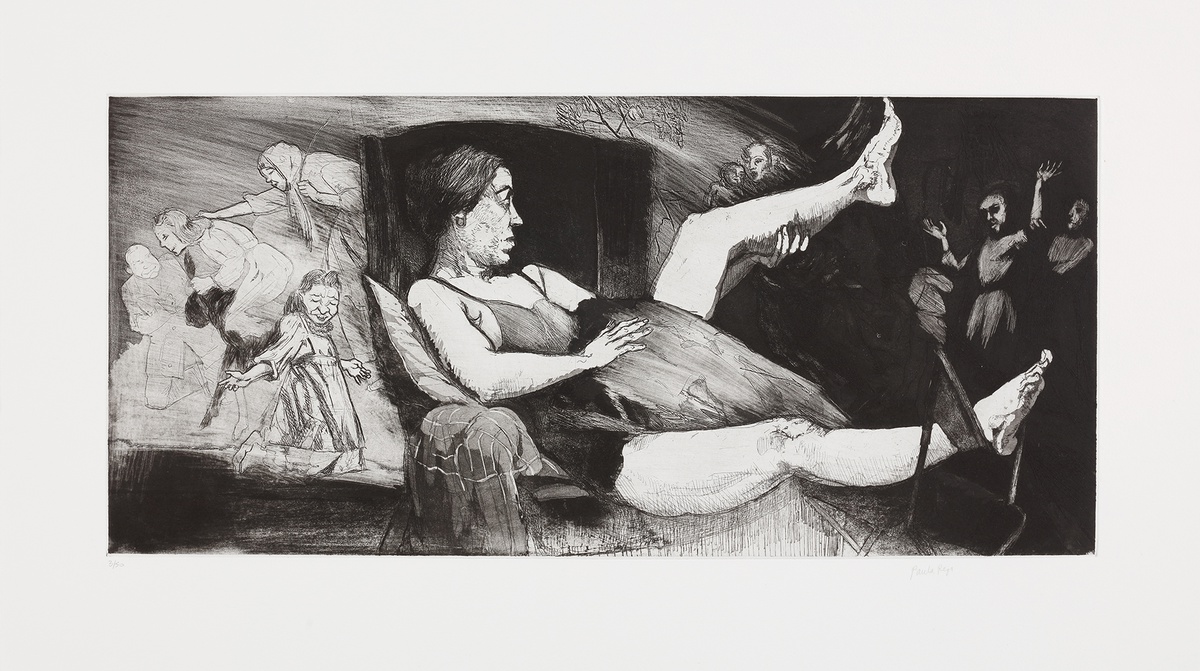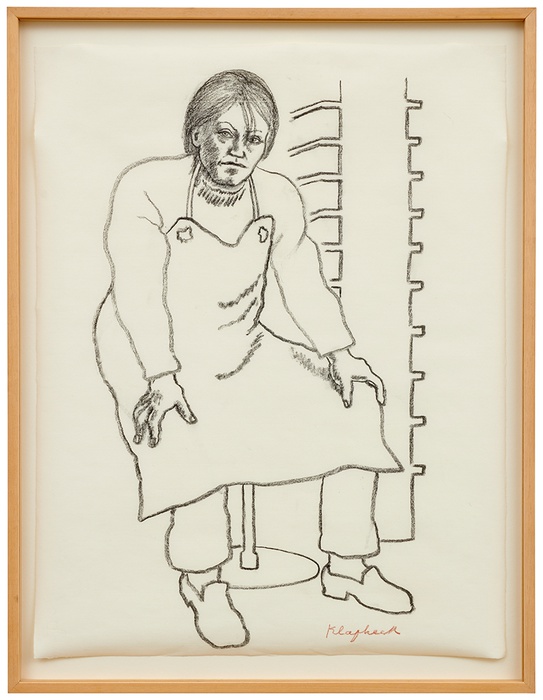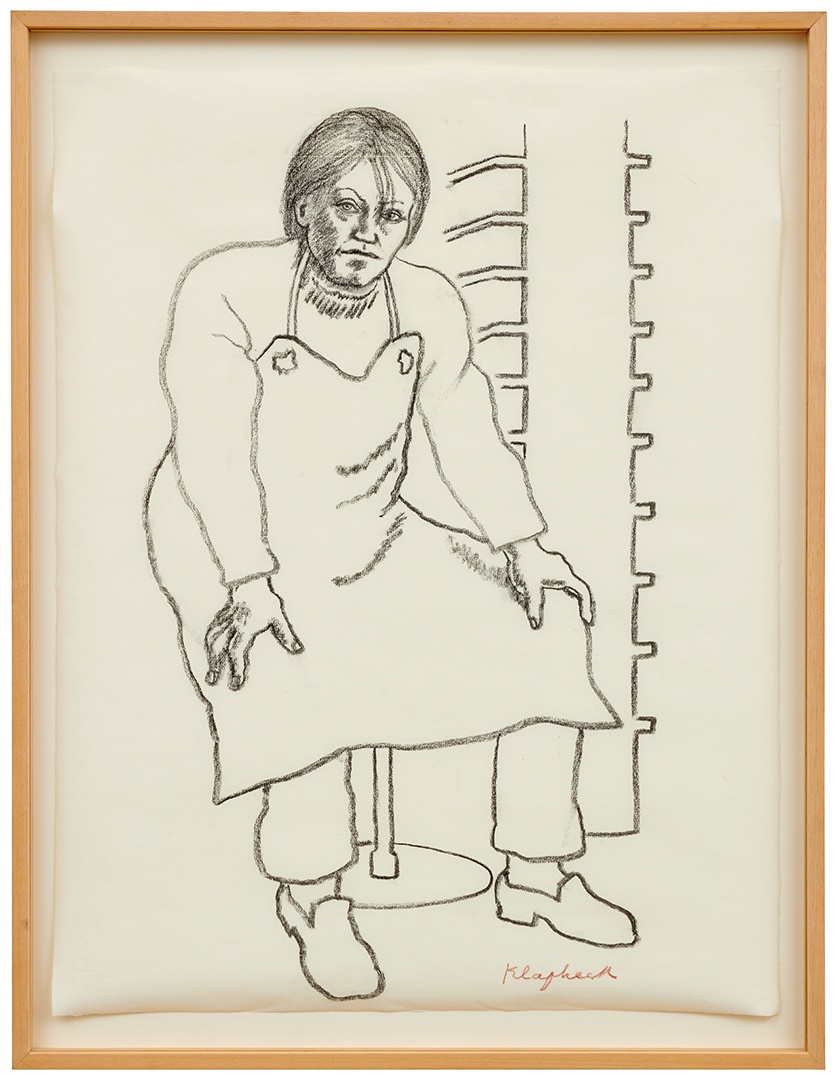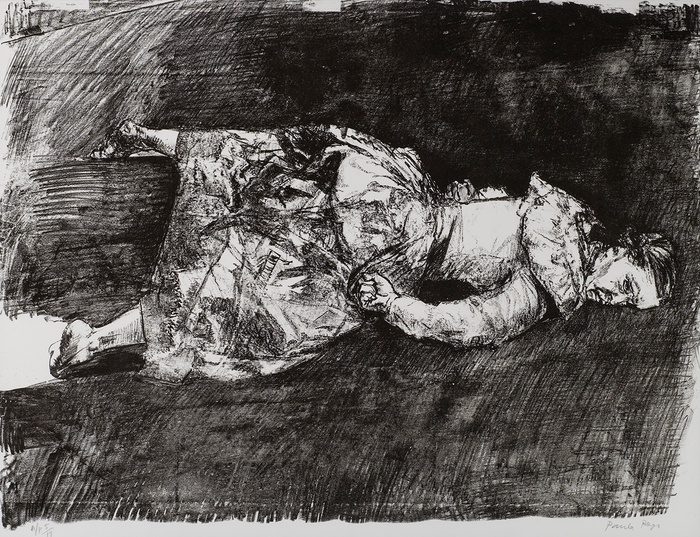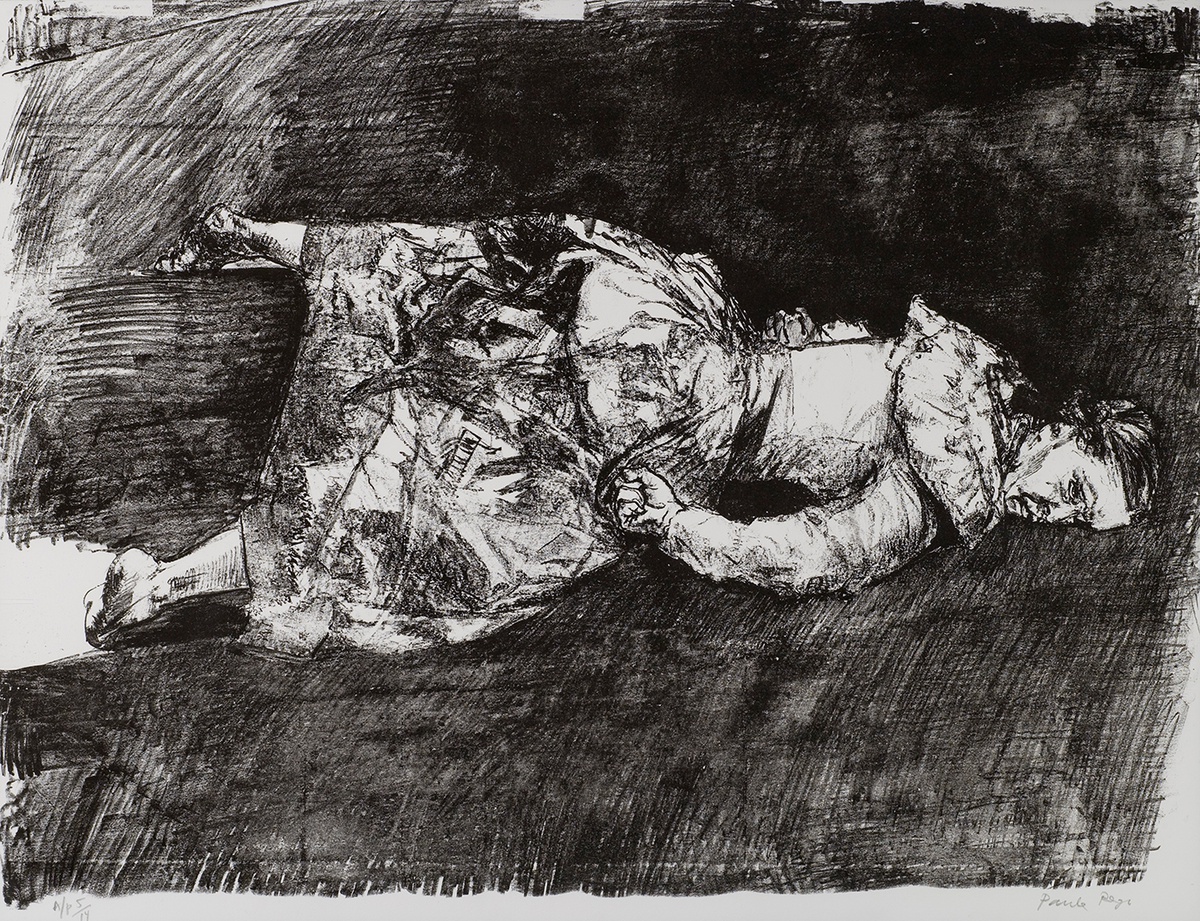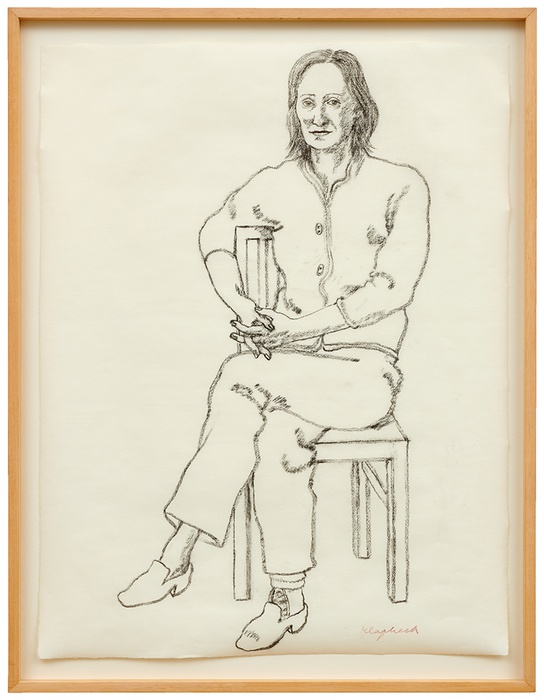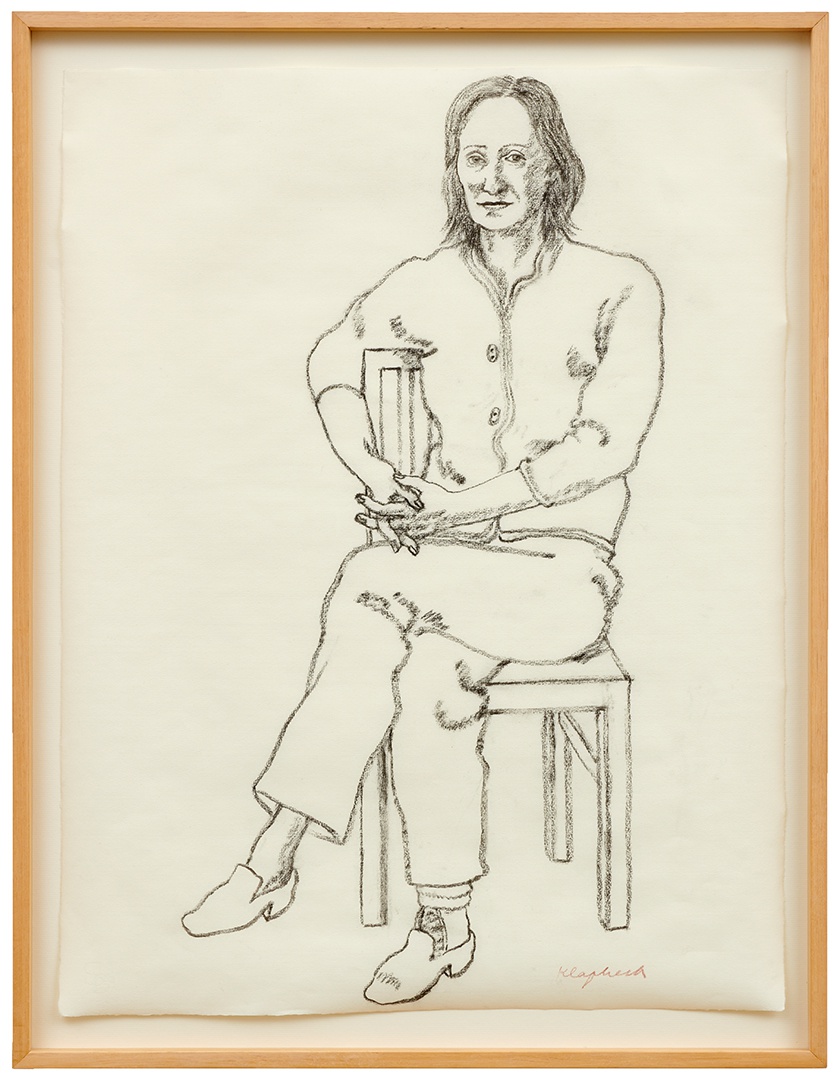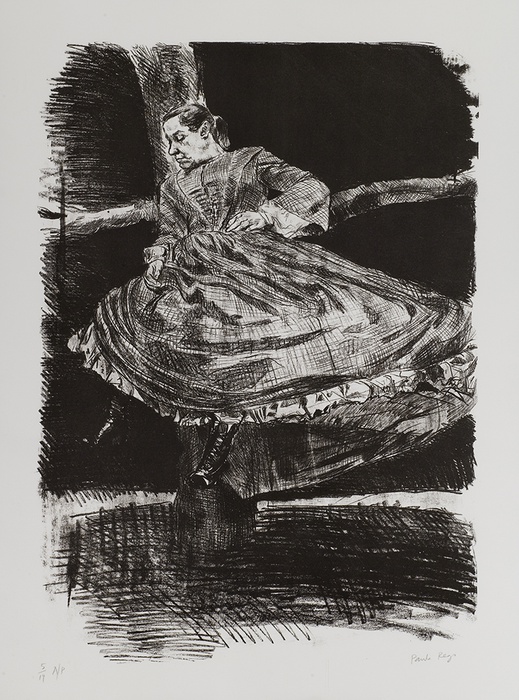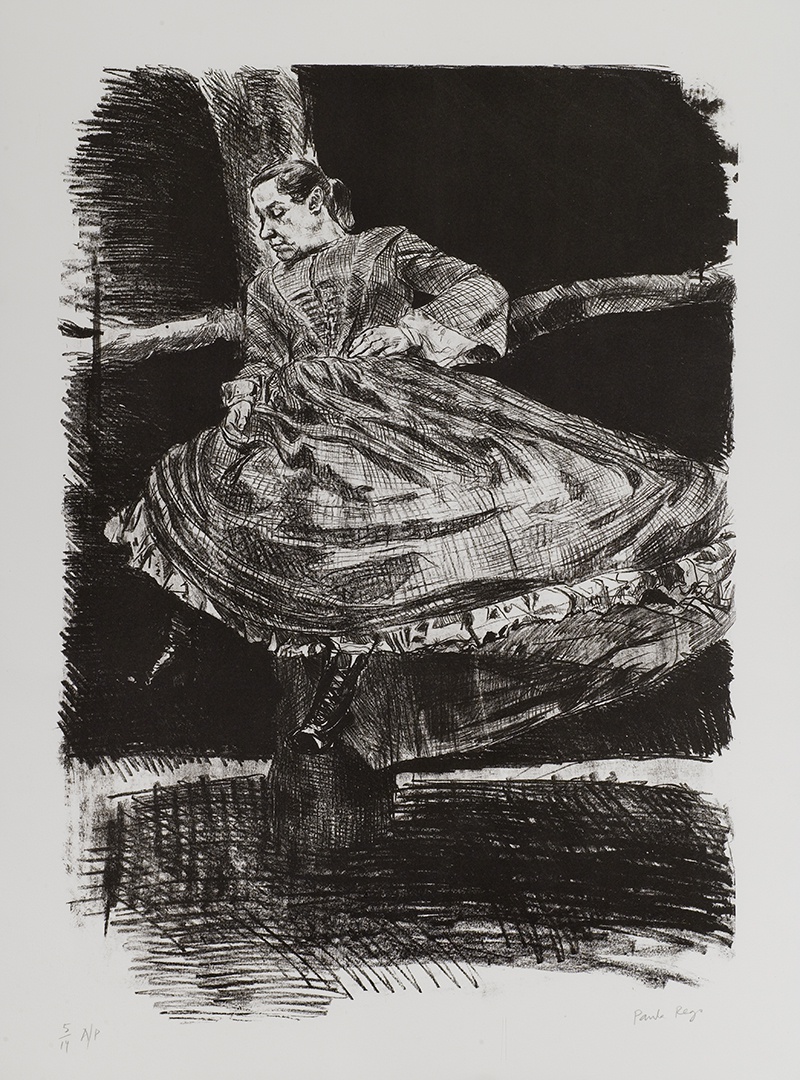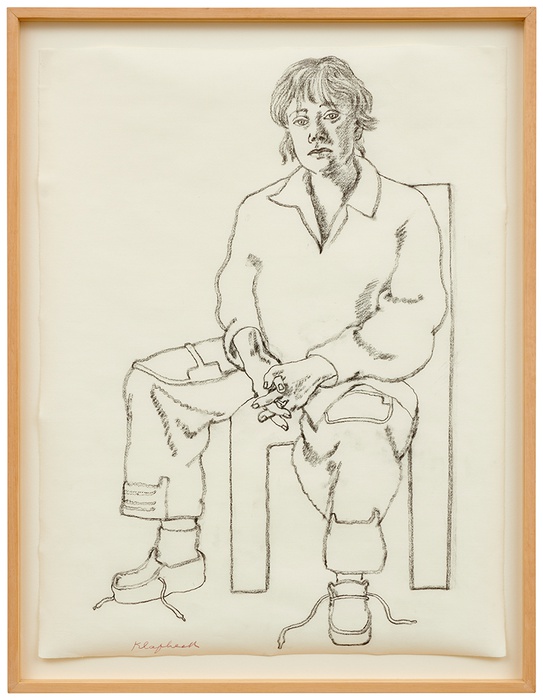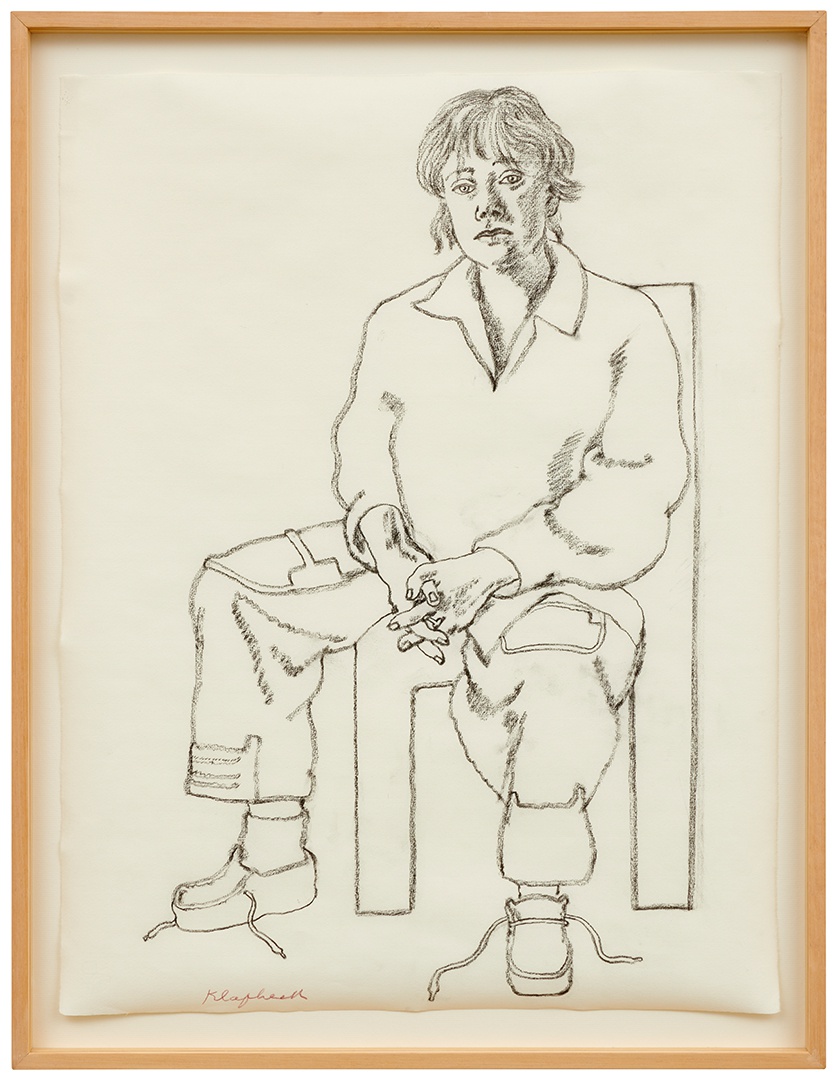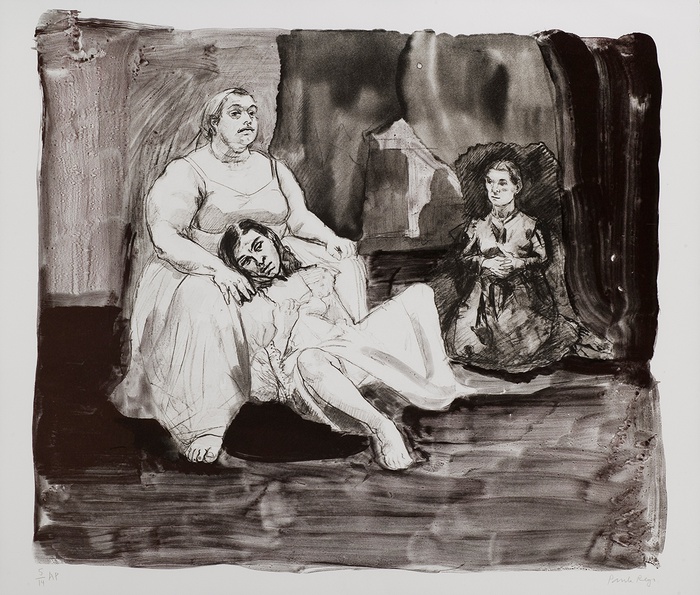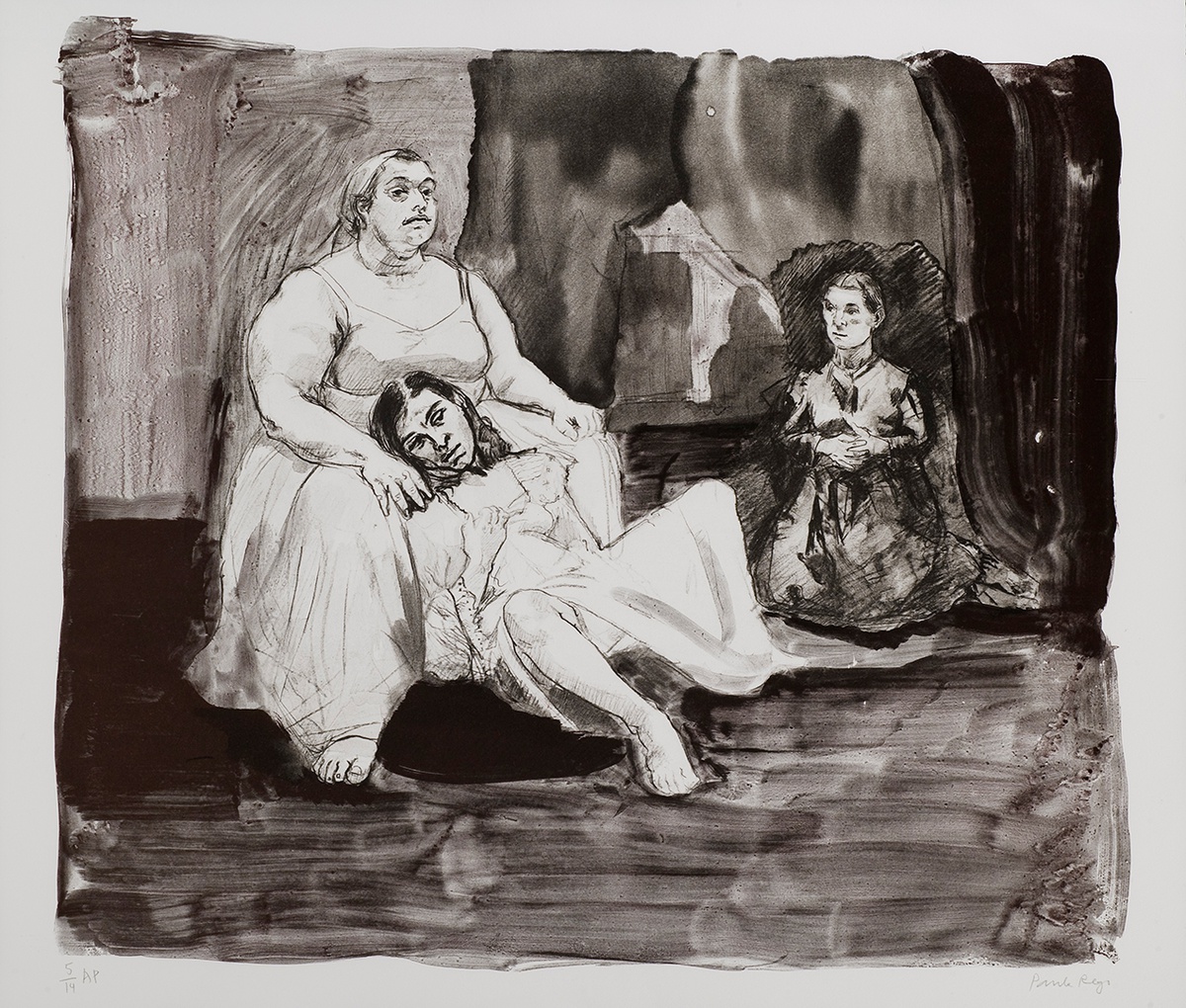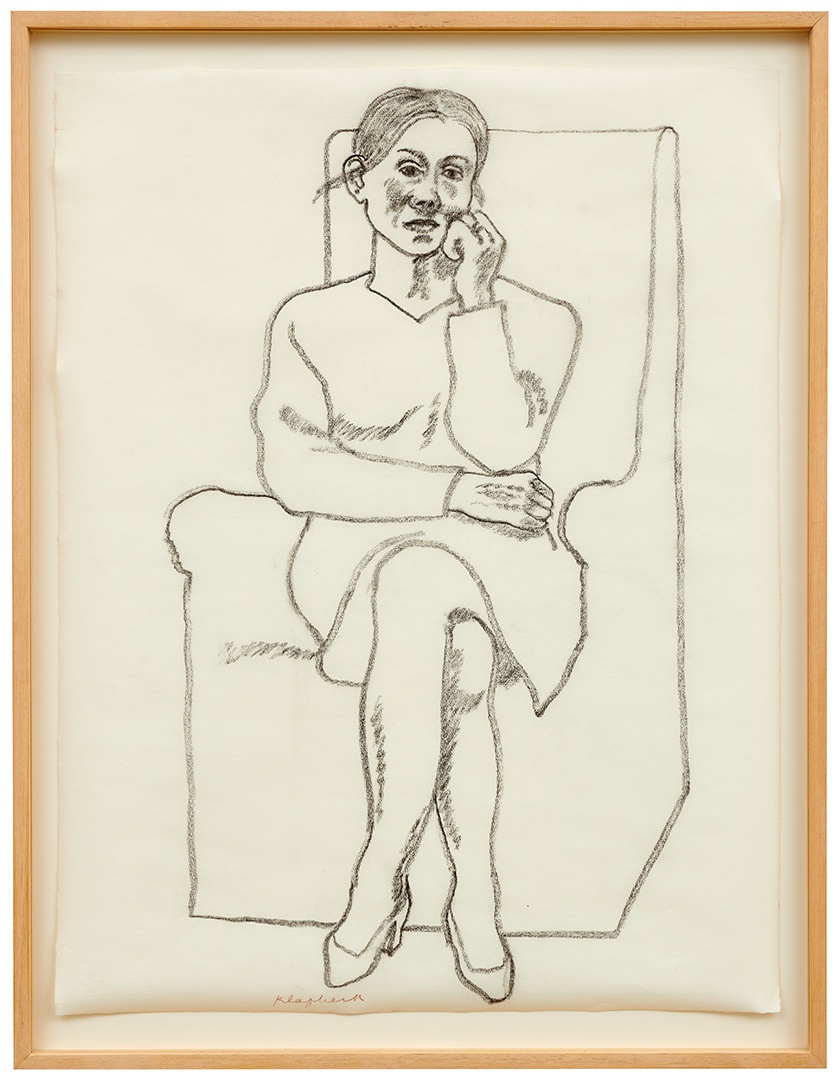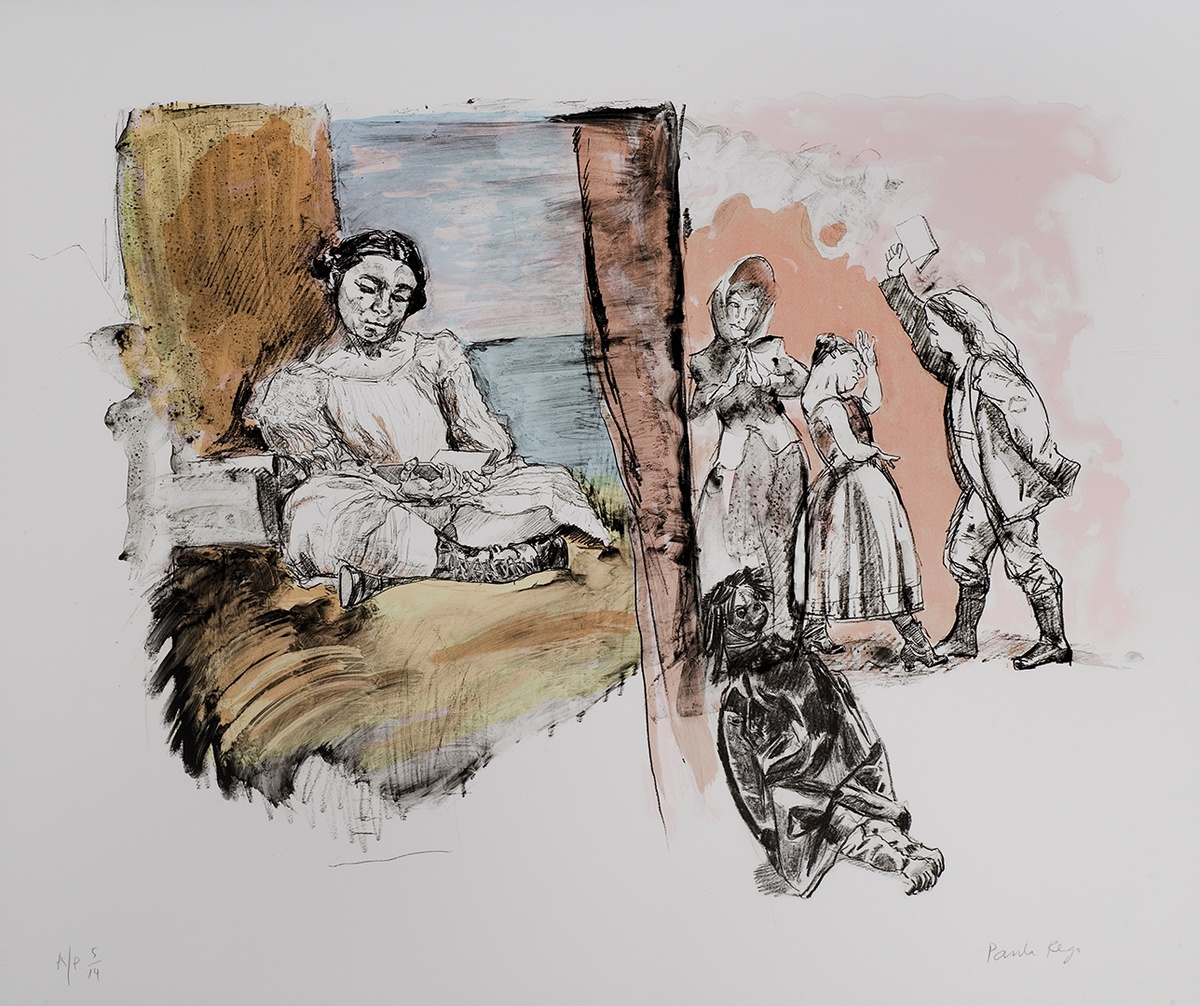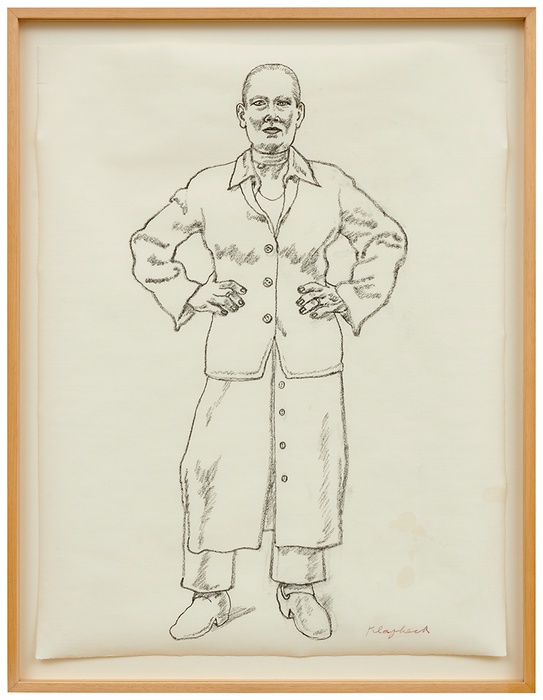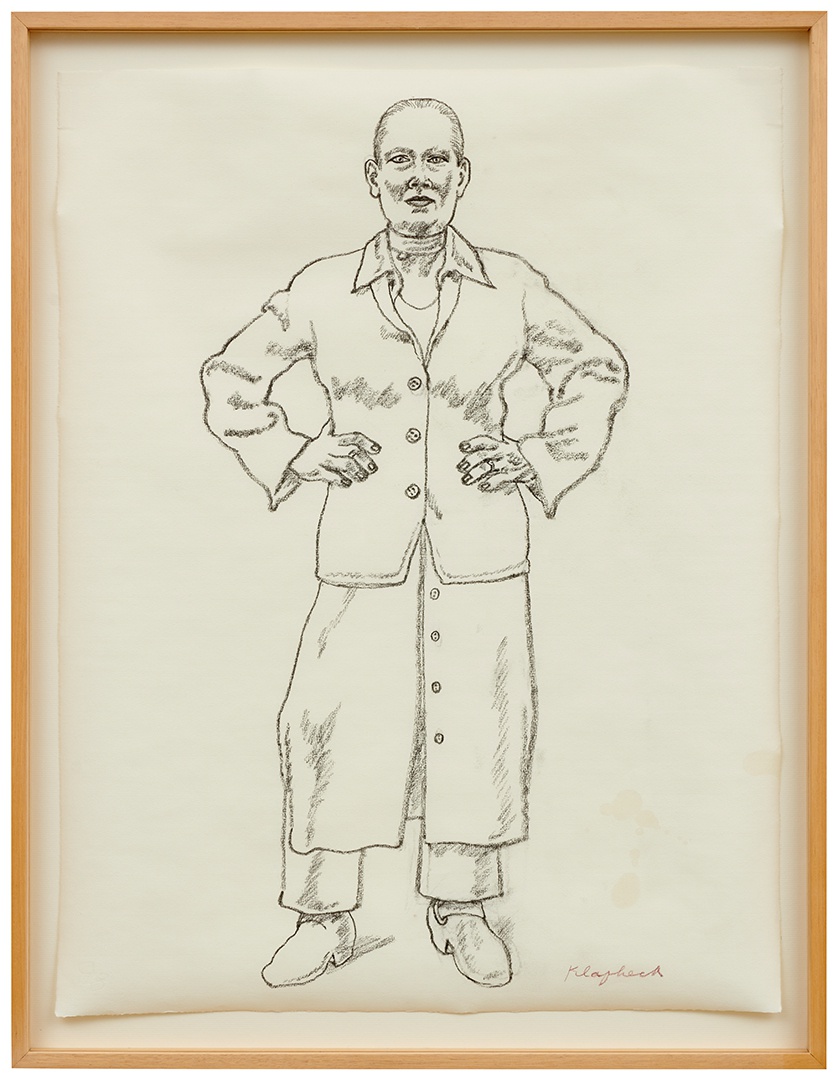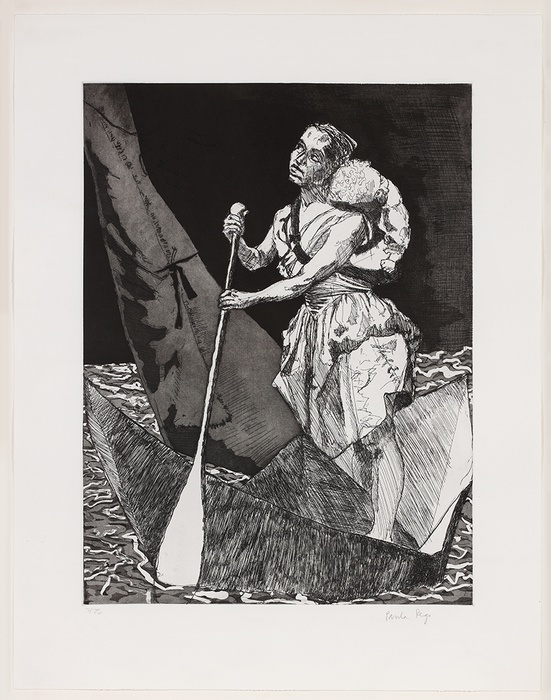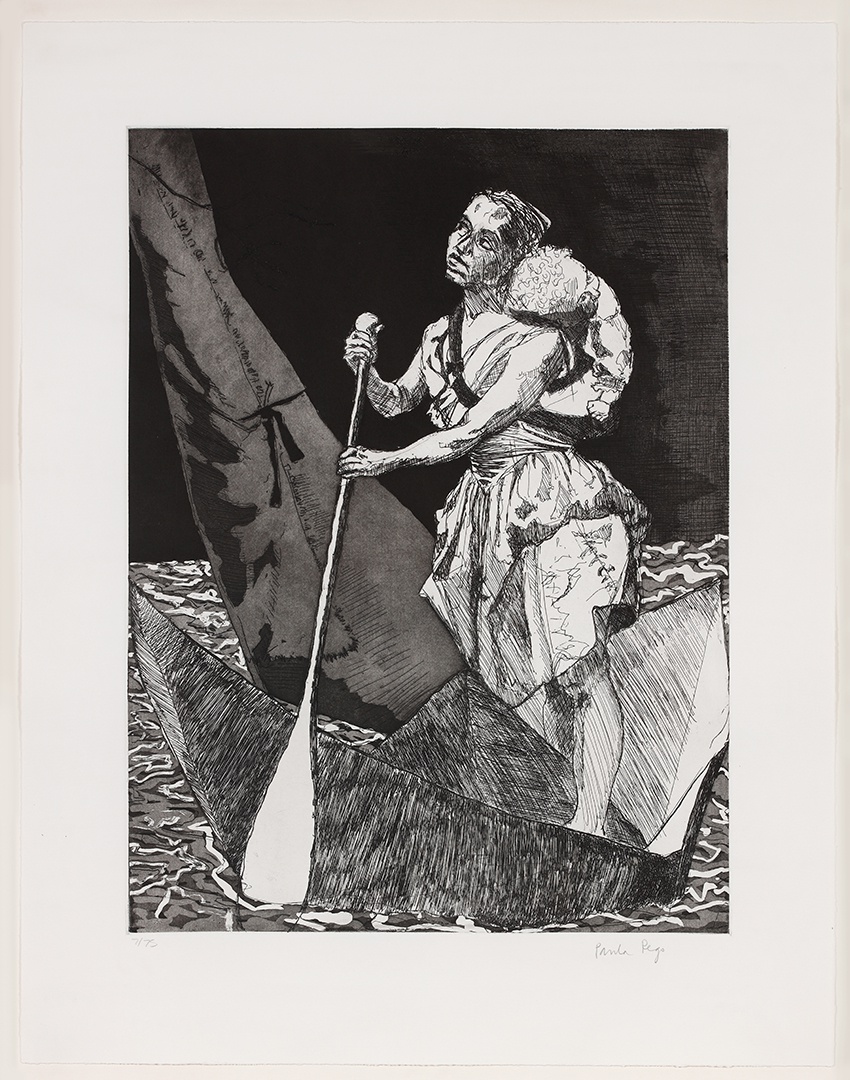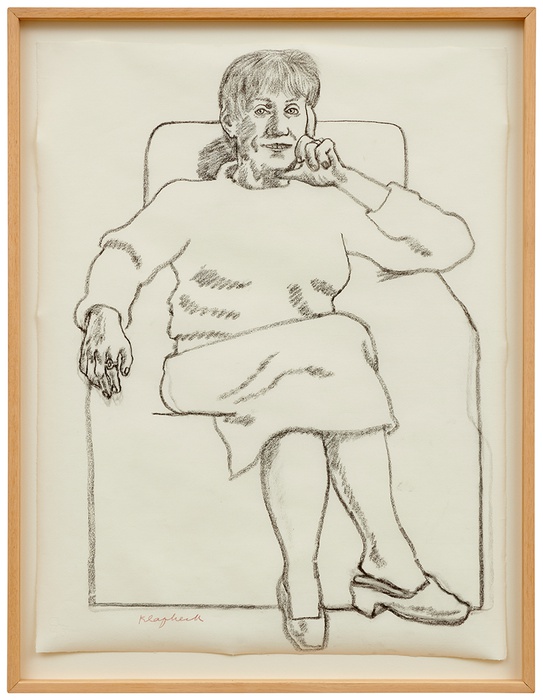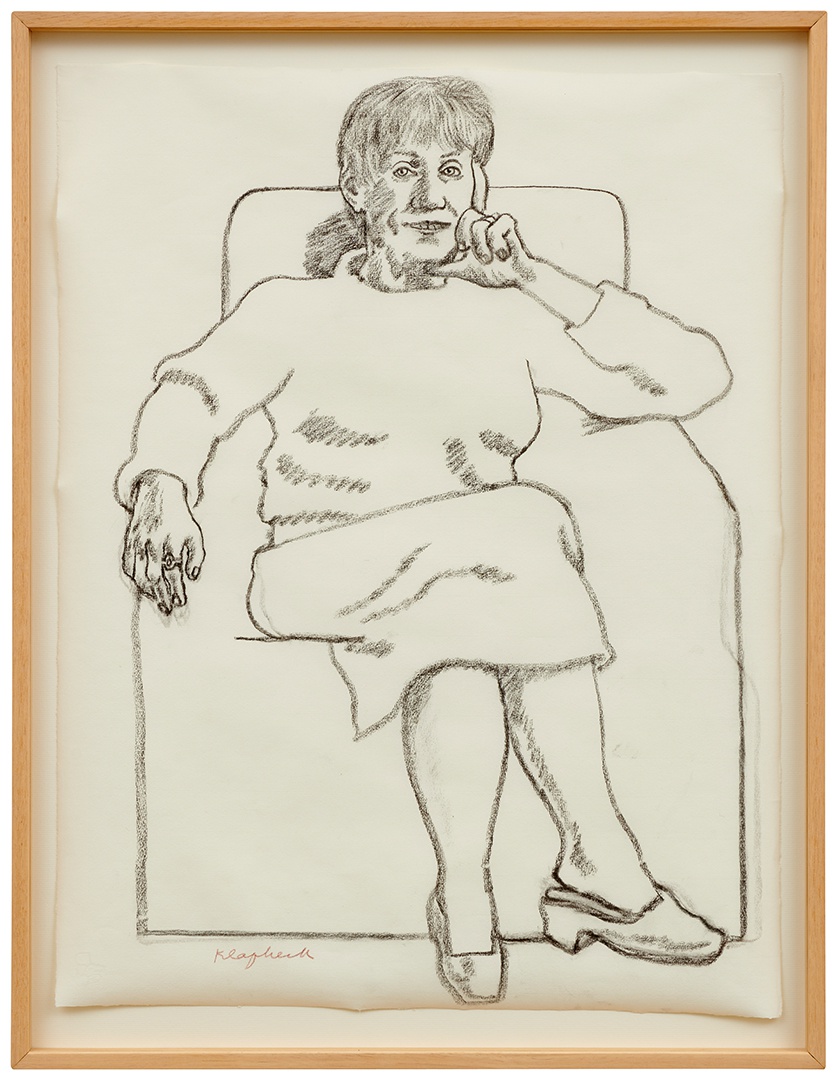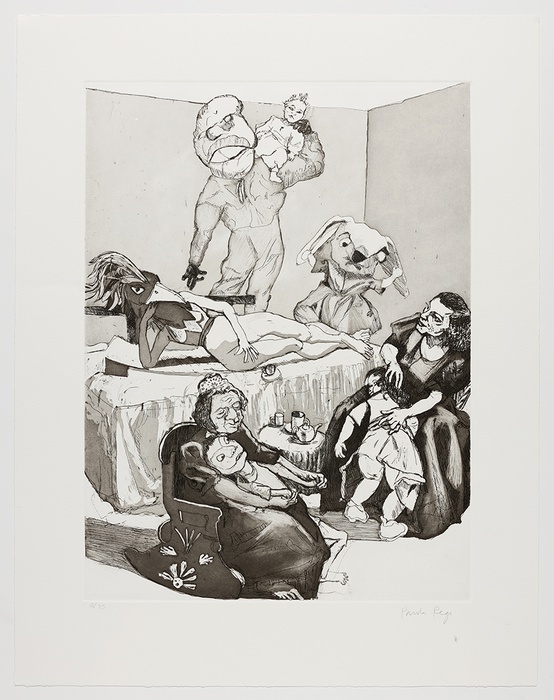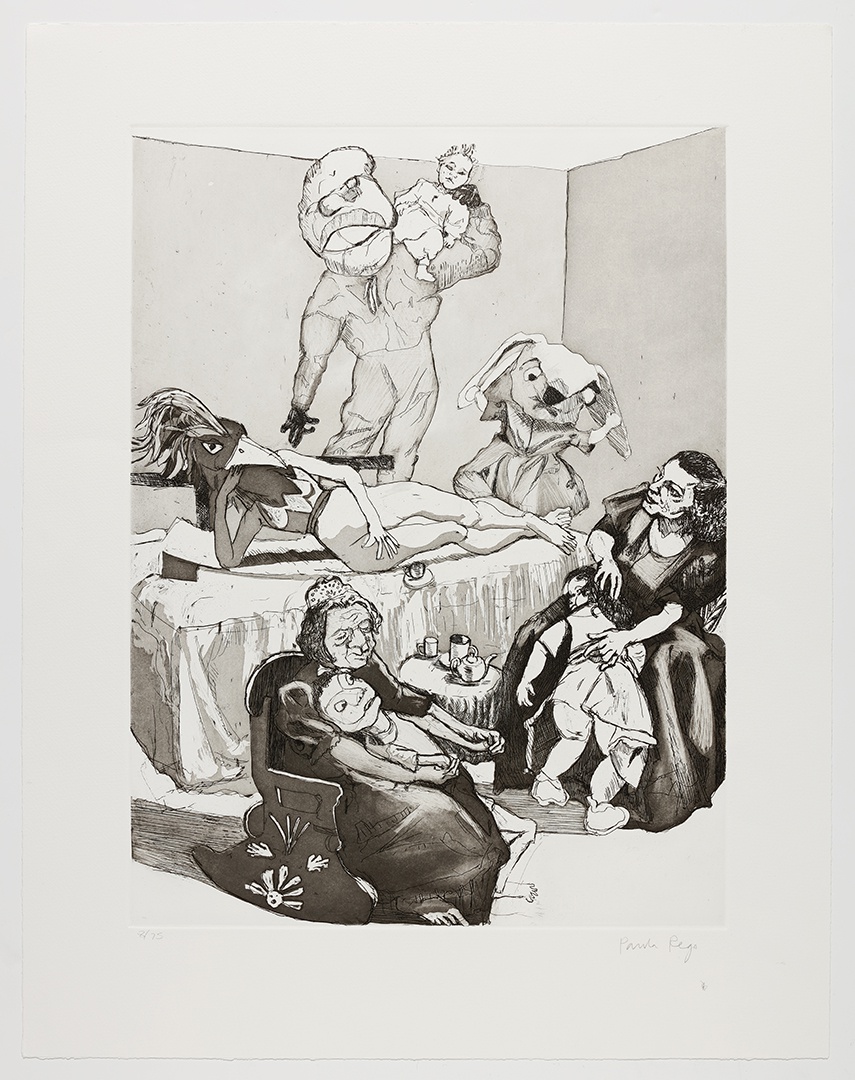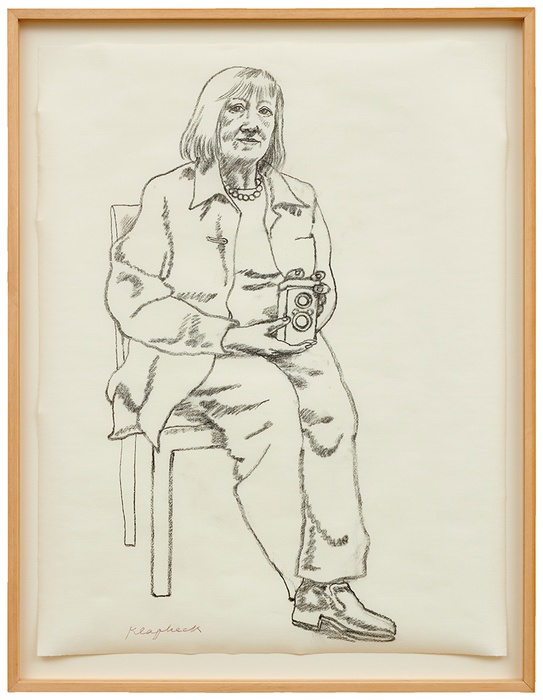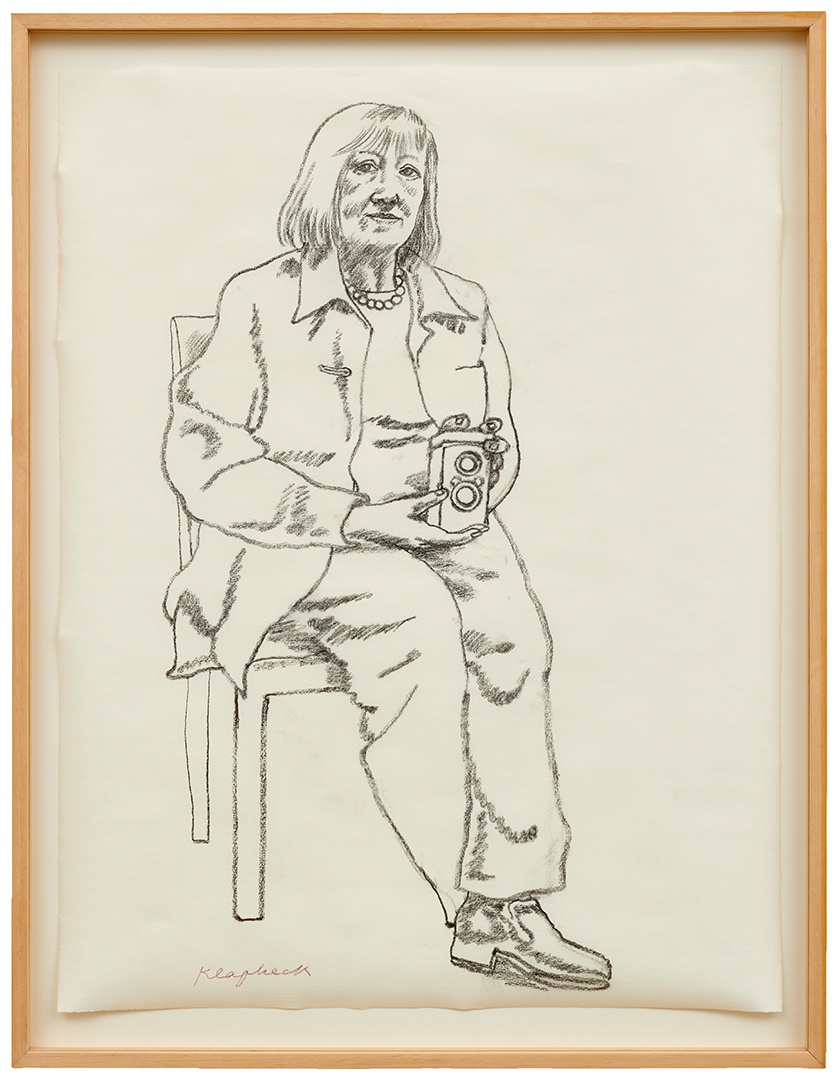 Online Only Launch: Friday, June 30, 2023, 6pm
With »A Room of One's Own« Jahn und Jahn launches a new online exhibition project dedicated to Paula Rego and Konrad Klapheck. The title refers to Virginia Woolf's eponymous essay, which appeared in 1929 and became one of the most widely received texts of the feminist movement. With this context in mind, the exhibition opens the question of sufficient space for personal and professional progress and for the reinforcement of women's creative potential. This topic is the starting point for the compilation of artworks presented in this online-only project.
In her many-faceted artistic production, Paula Rego continuously focused on subjects such as power structures in family settings, relationships rife with conflicts, and the role of women in society. Printmaking holds a special place in her artistic practice. A careful selection of her prints vividly demonstrates the Portuguese artist's lifelong preoccupation with social restrictions of women and girls and with the conditions of their individual development. Like her entire oeuvre, the selected lithographs and etchings are dominated by female figures, who reflected the artist's intimate experiences.
Rego's works are complemented by portraits of important woman in the art world by Konrad Klapheck. In their monumentality, Klapheck's drawings enter into a strong dialogue with Rego's motifs. Between 1992 and 2002, Klapheck created an impressive series of portrait drawings of fellow artists and art scene luminaries. For these works on paper, executed with charcoal, he developed a unique drawing technique, which—reduced and pointed at the same time—served to reproduce concise features of the sitters on the one hand, and to find a coherent form for the whole cycle on the other.
All presented art works have been executed in the decade between 1999 and 2009.
Paula Rego, 1935 Lisbon – 2022 London, 1952–1956 studied at the Slade School of Art in London. From the second half of the 1950s she lived with her husband and their children mainly in Ericeira (Portugal) until the family moved to London in 1975. She has received numerous honorary doctorates, includ. 2005 Oxford University, 2011 Universidade de Lisboa, and 2015 University of Cambridge (UK). In 2010, Rego was appointed »Dame Commander of the British Empire« by the British Queen. In 2009, the Casa das Historías Paula Rego dedicated to the artist opened in Cascais, near Lisbon. A larger body of paintings, drawings and prints by Rego was on display in the central pavilion of the 59th Venice Biennale in 2022. Her works are in important international museums. In 2013, works by Rego were shown for the first time in a solo show in Germany at Galerie Fred Jahn in Munich. In September 2022 Jahn und Jahn dedicated a second solo exhibition in Munich to the artist. Selected solo shows: 2022 Pera Museum, Istanbul; 2022 Kestner Gesellschaft, Hanover; 2022 Museo Picasso, Málaga; 2021/2022 Kunstmuseum Den Haag; 2021 Tate Britain, London; 2020 Irish Museum of Modern Art, Dublin; 2019/2020 Scottish National Gallery of Modern Art, Edinburgh; 2018 Musée de l'Orangerie, Paris; 2012 Museu Calouste Gulbenkian, Lisbon; 2008 National Museum of Woman in the Arts, Washington; 2007 Museo Nacional Centro de Arte Reina Sofia, Madrid; 1997 Tate Gallery London; 1988 Serpentine Gallery, London.
Konrad Klapheck, born 1935 in Düsseldorf, 1954–1958 studied at the Art Academy in Düsseldorf. After an early recognition of his artistic work in 1961 (Förderpreis zum Großen Kunstpreis des Landes Nordrhein-Westfalen), he subsequently refused all awards. From the 1970s on, his painting influenced the style of Hyperrealism. In 1968 and 1977 he participated in the Documenta in Kassel. From 1997 to 2002 Klapheck held a professorship for painting at the Art Academy in Düsseldorf. In 2010, he was appointed honorary member of the Art Academy in Düsseldorf. Klapheck lives in Düsseldorf. Recently, in spring 2023, Jahn und Jahn dedicated a solo show to the artist in the gallery in Munich. Selected solo shows: 2021 Museum MORE, Gorssel (NL); 2019/20 Musée des Beaux-Arts de La Chaux-de-Fonds (CH); 2013 Museum Kunstpalast, Düsseldorf; 2008 Kunstverein Ulm; 2006 Kunsthalle Recklinghausen; 2006 von Bartha Collection, Basel; 2005 Musée d'Art Moderne et Contemporain de Strasbourg; 2004 LVR-LandesMuseum, Bonn; 2004 MAMCO – Musée d'art moderne et contemporaine, Geneva; 1986 Kunsthalle Tübingen; 1986 Staatsgalerie moderner Kunst, Munich; 1985 Hamburger Kunsthalle, Hamburg; 1975 Palais des Beaux-Arts, Brussels; 1975 Kunsthalle Düsseldorf; 1974 Museum Boymans van Beuningen, Rotterdam; 1966 Kestner Gesellschaft, Hanover; 1966 Von der Heydt-Museum, Wuppertal; 1965 Palais des Beaux-Arts, Brussels; 1964 Haus am Lützowplatz, Berlin.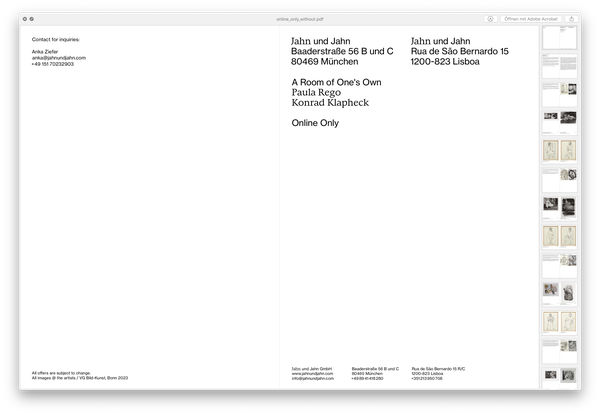 OnlineOnlyRegoKlapheck.pdf (4.6 MB)