9.9.—15.10.2022
Baaderstraße 56 B
Fragmente einer Sprache des Körpers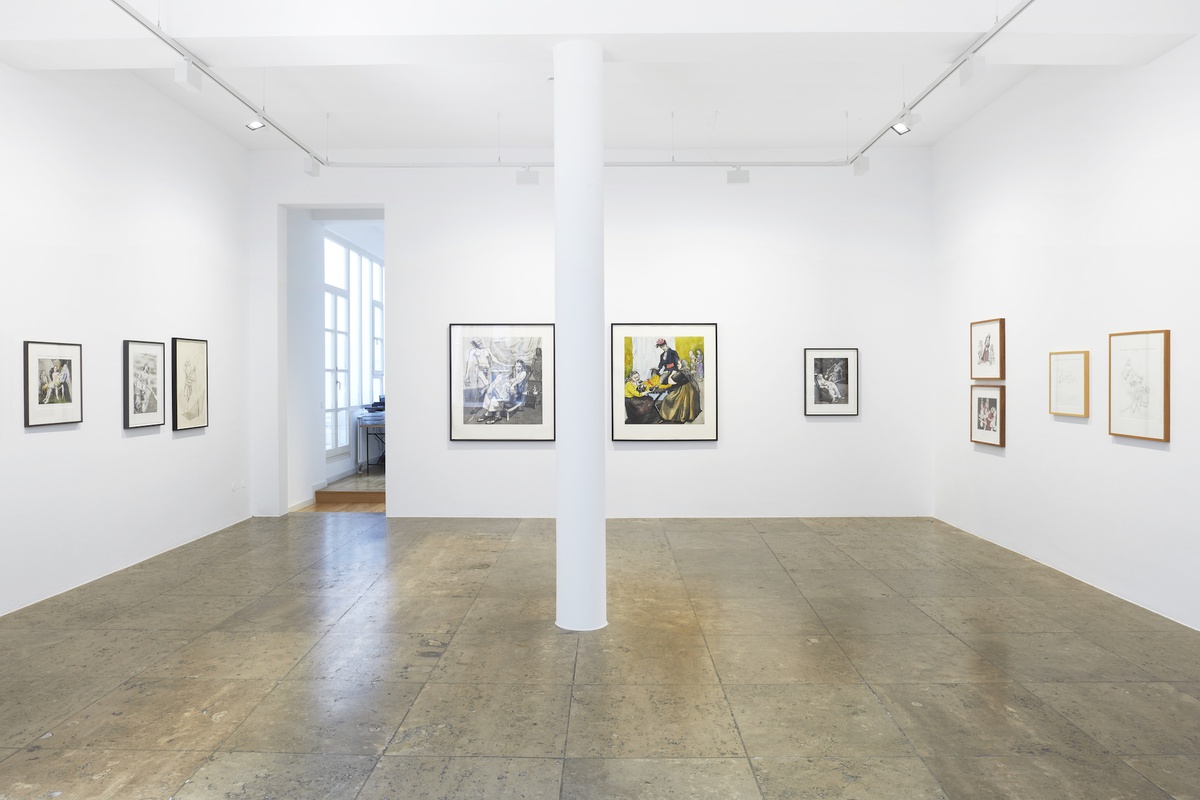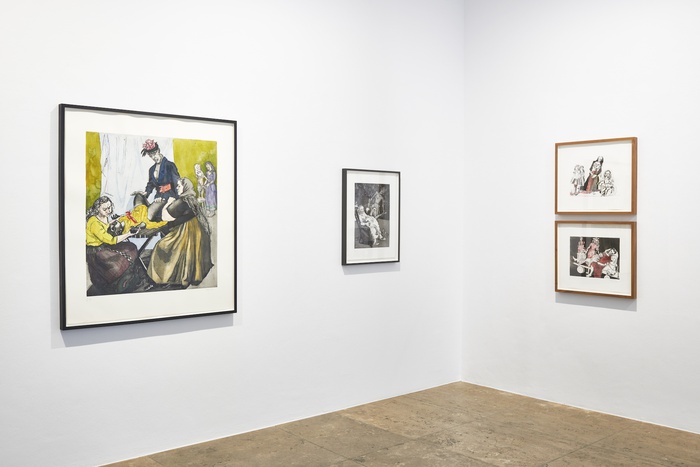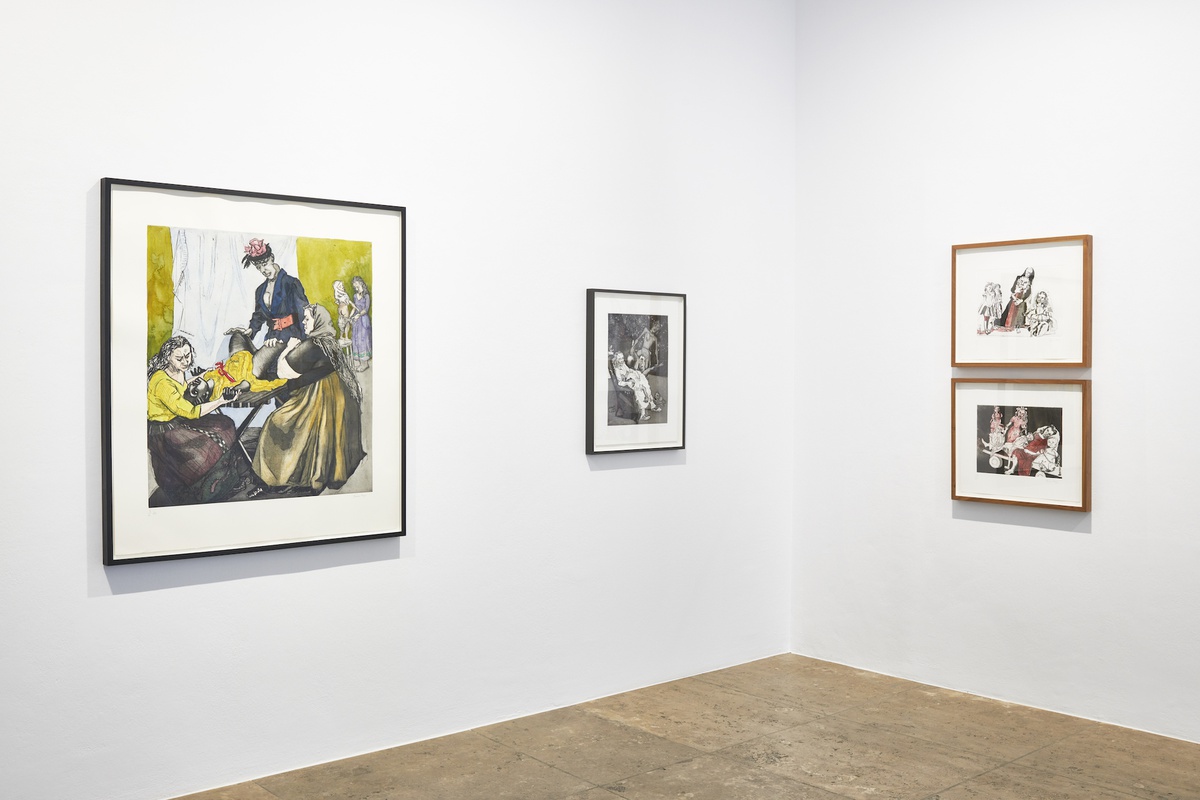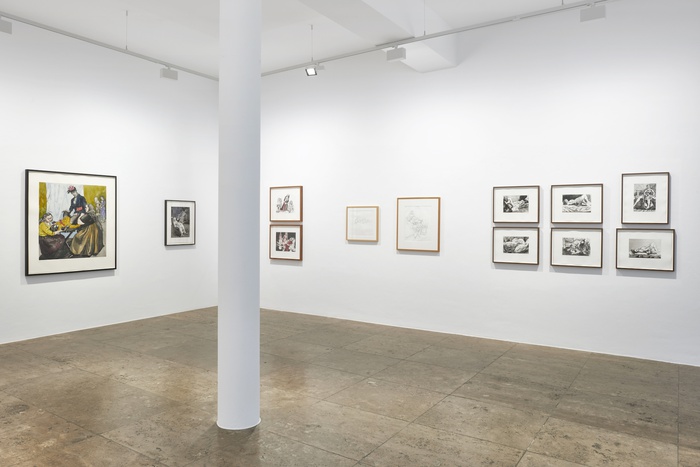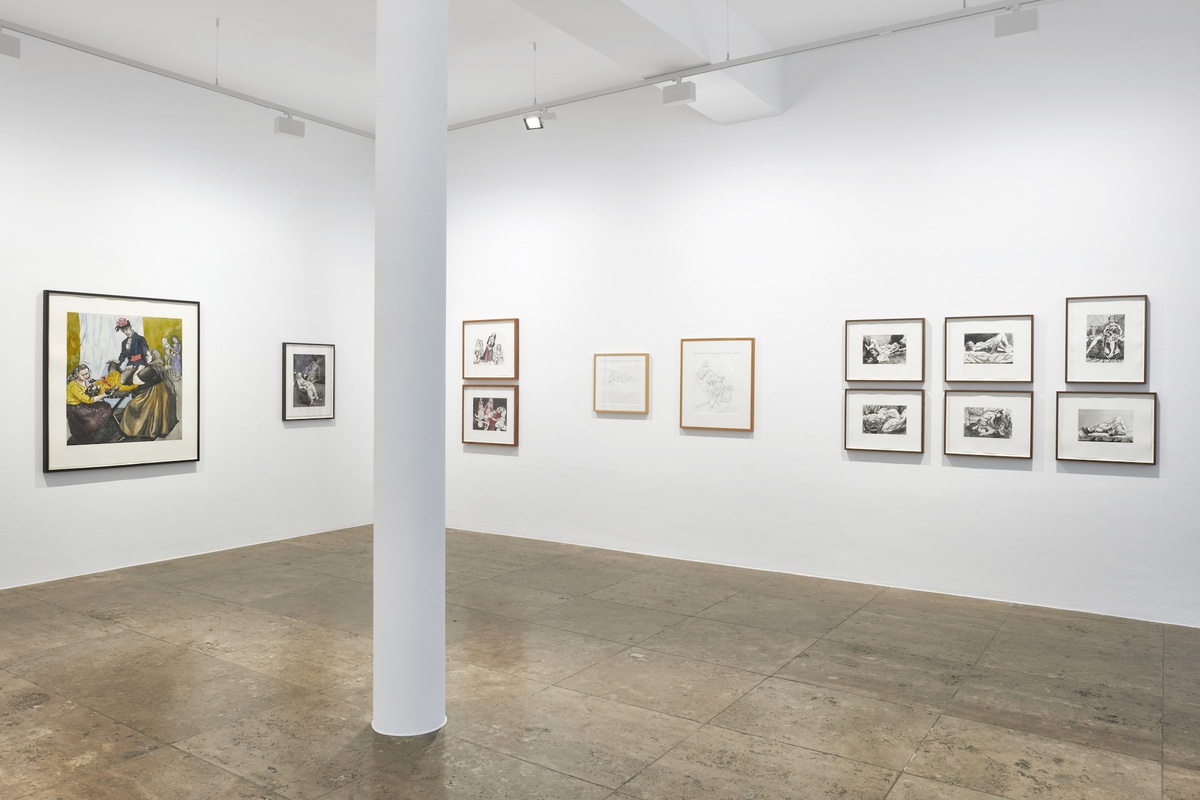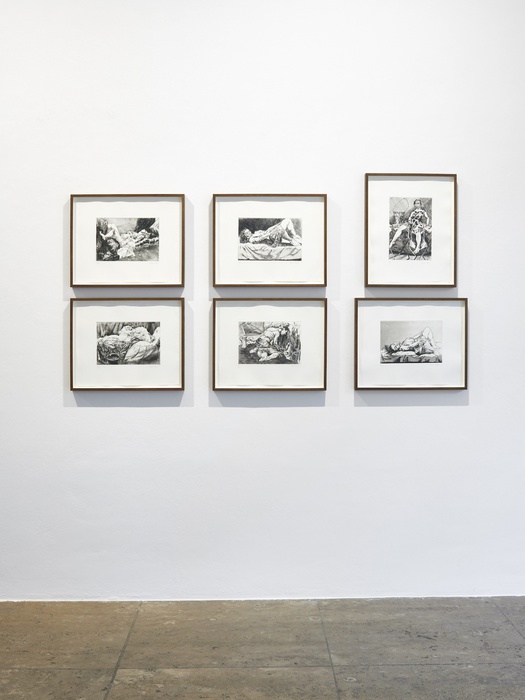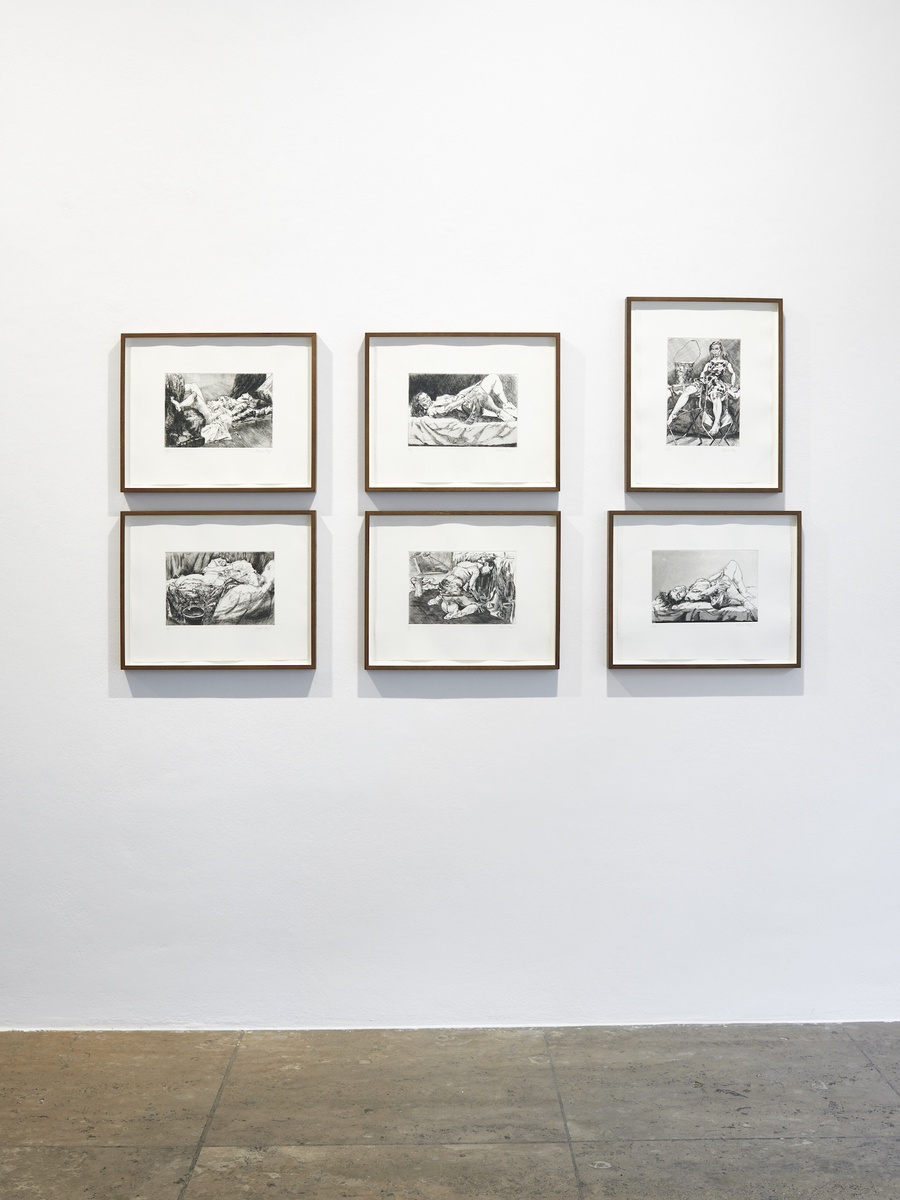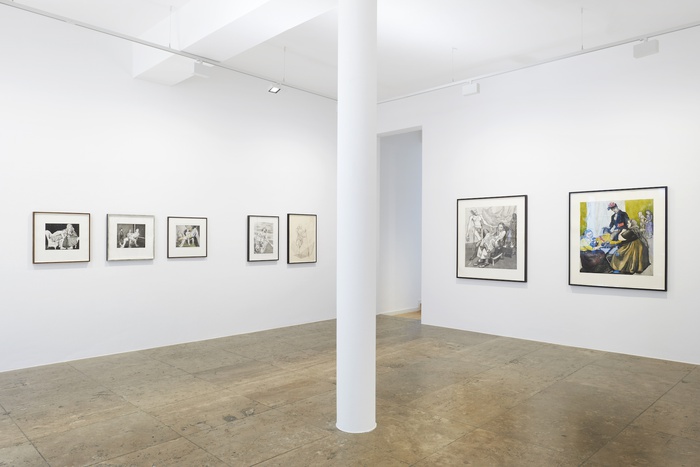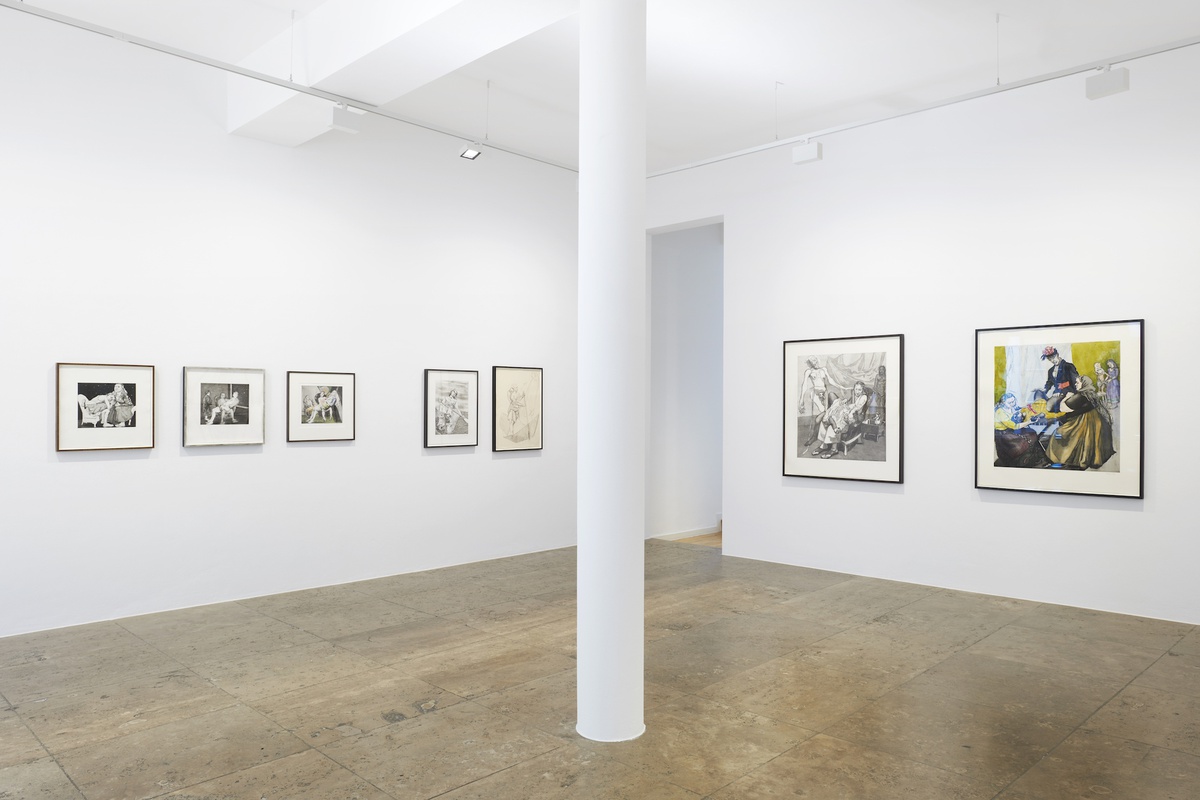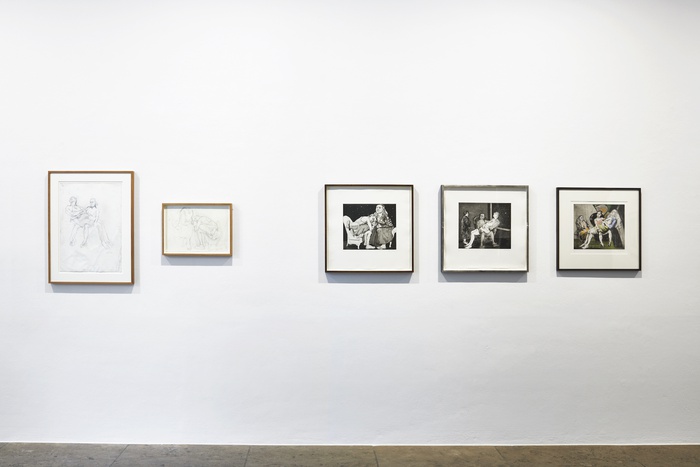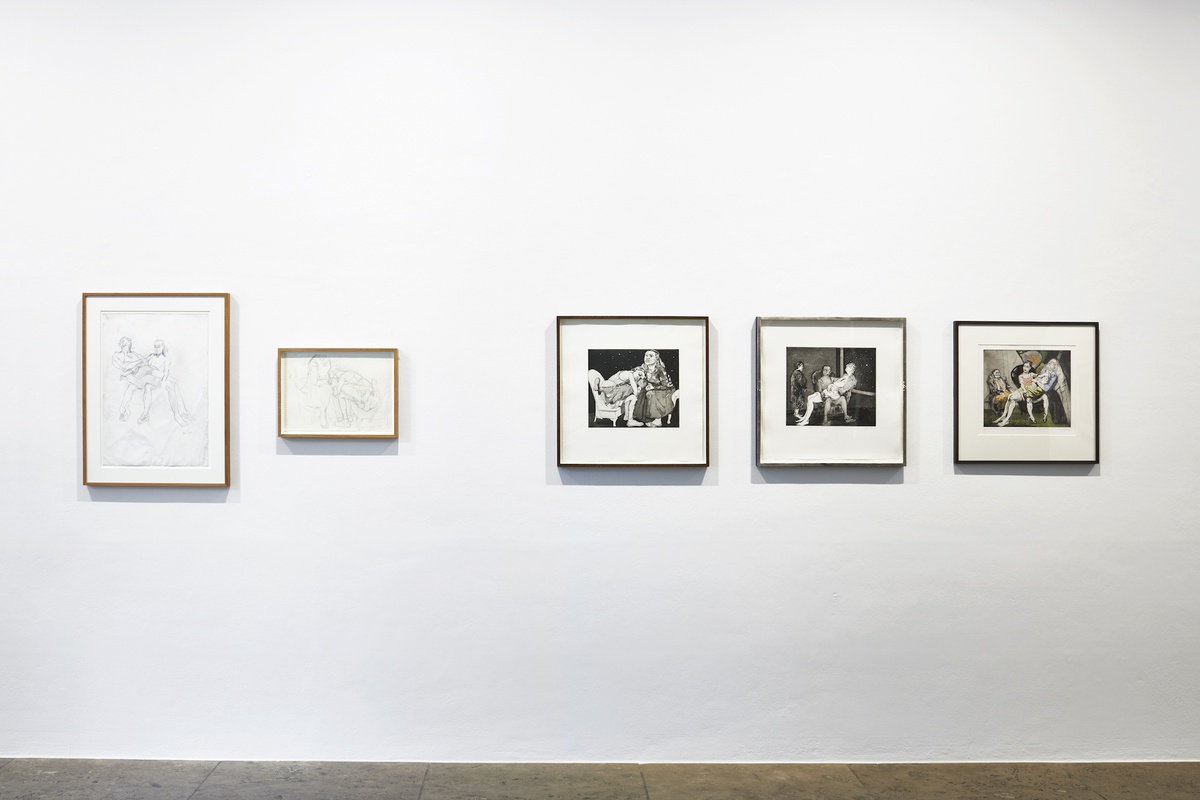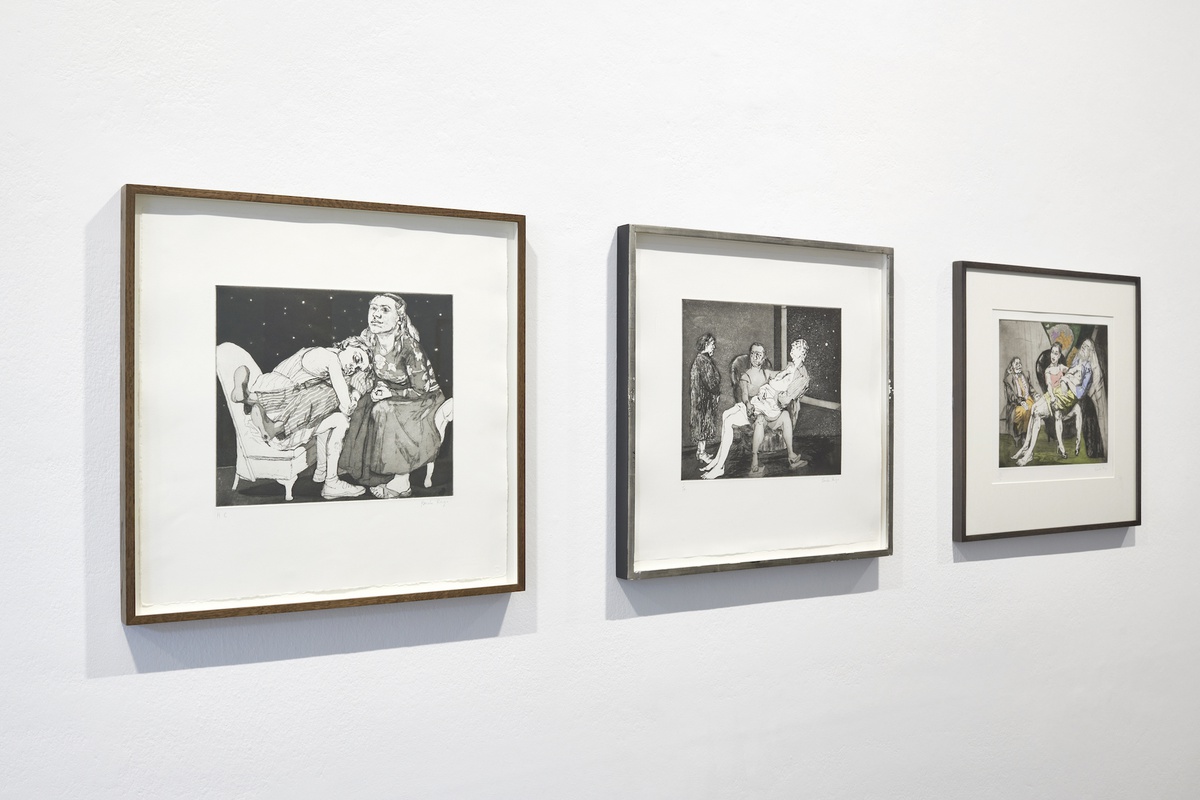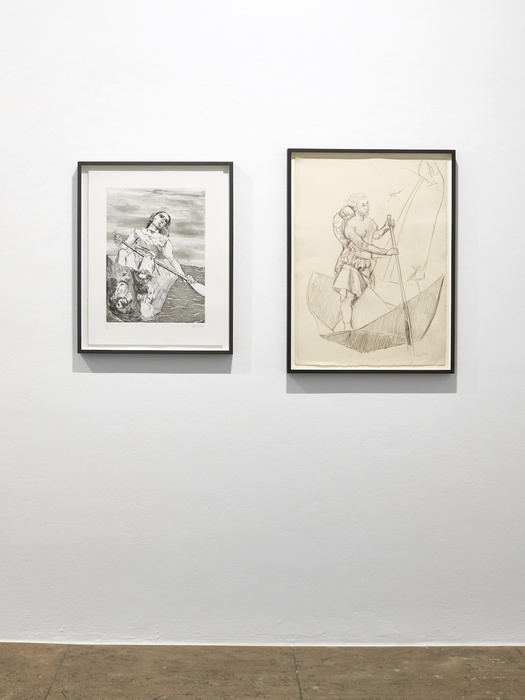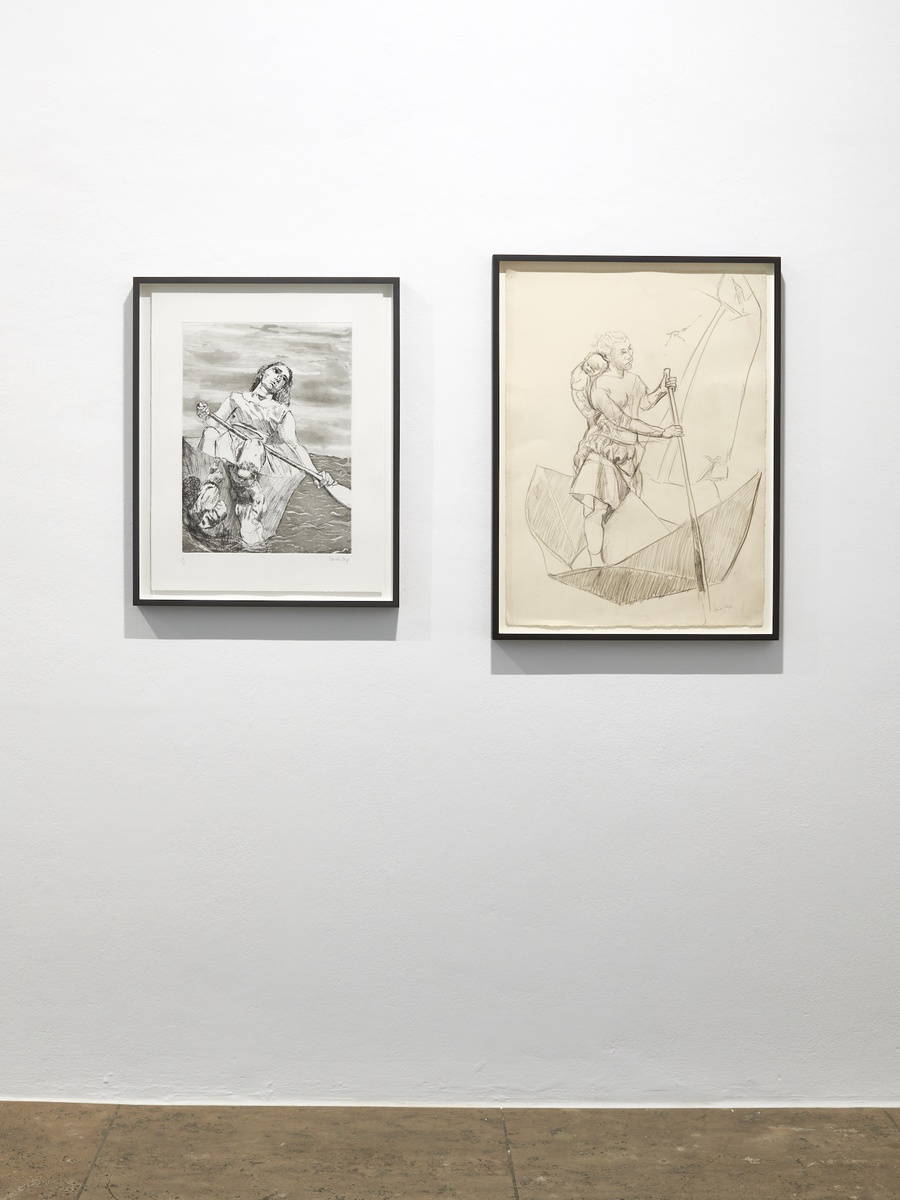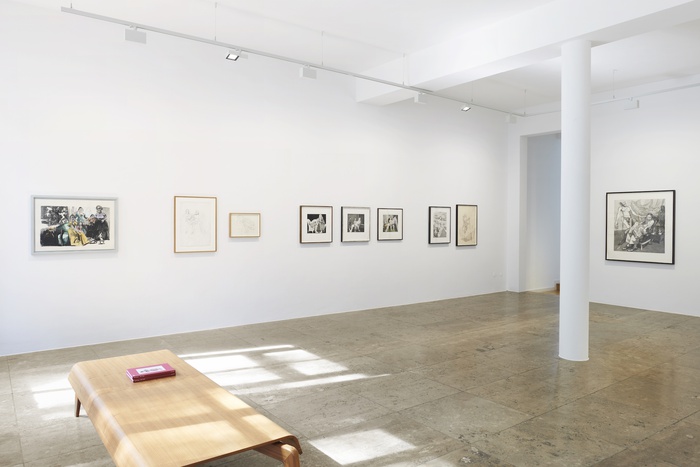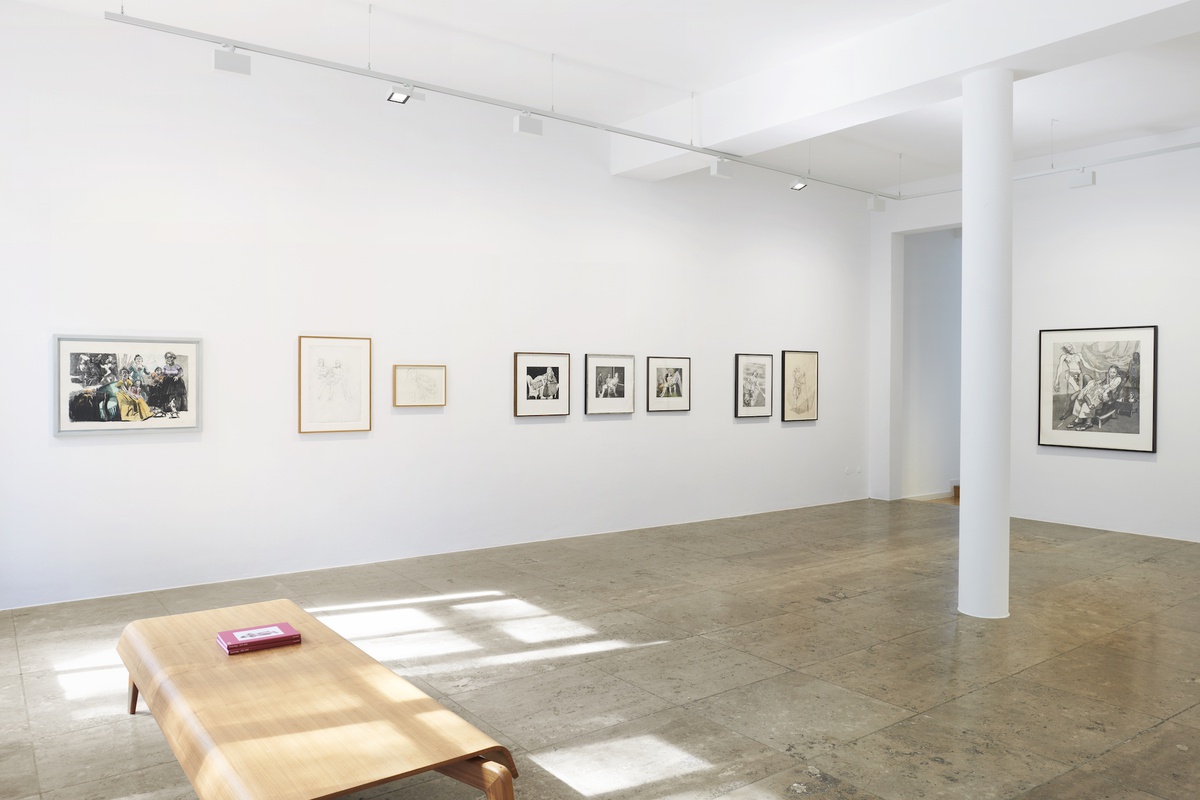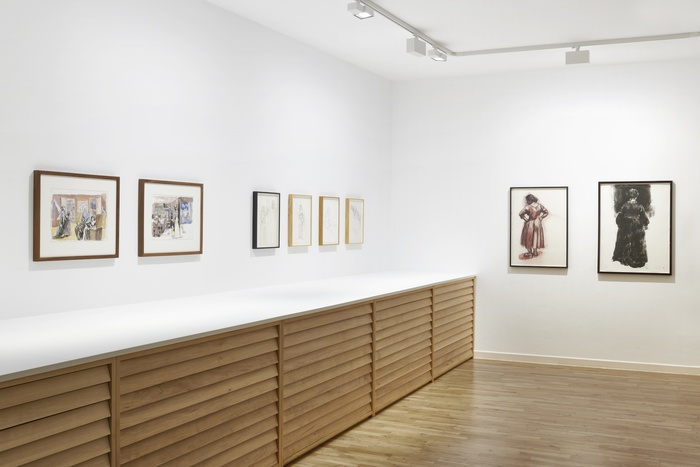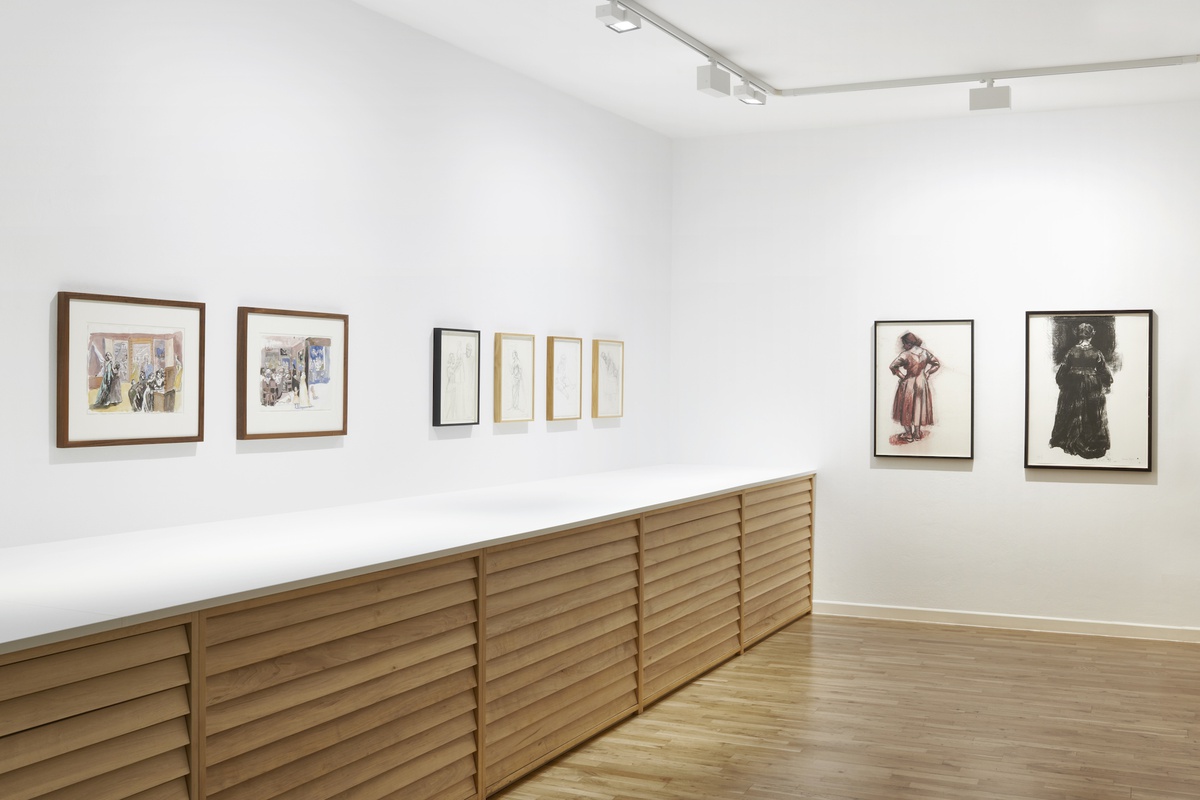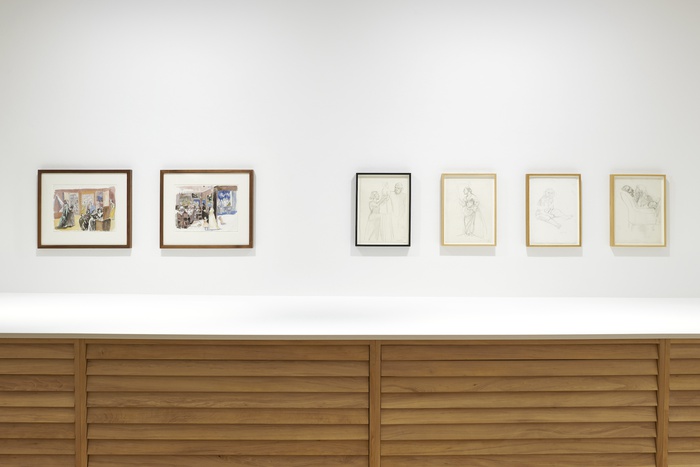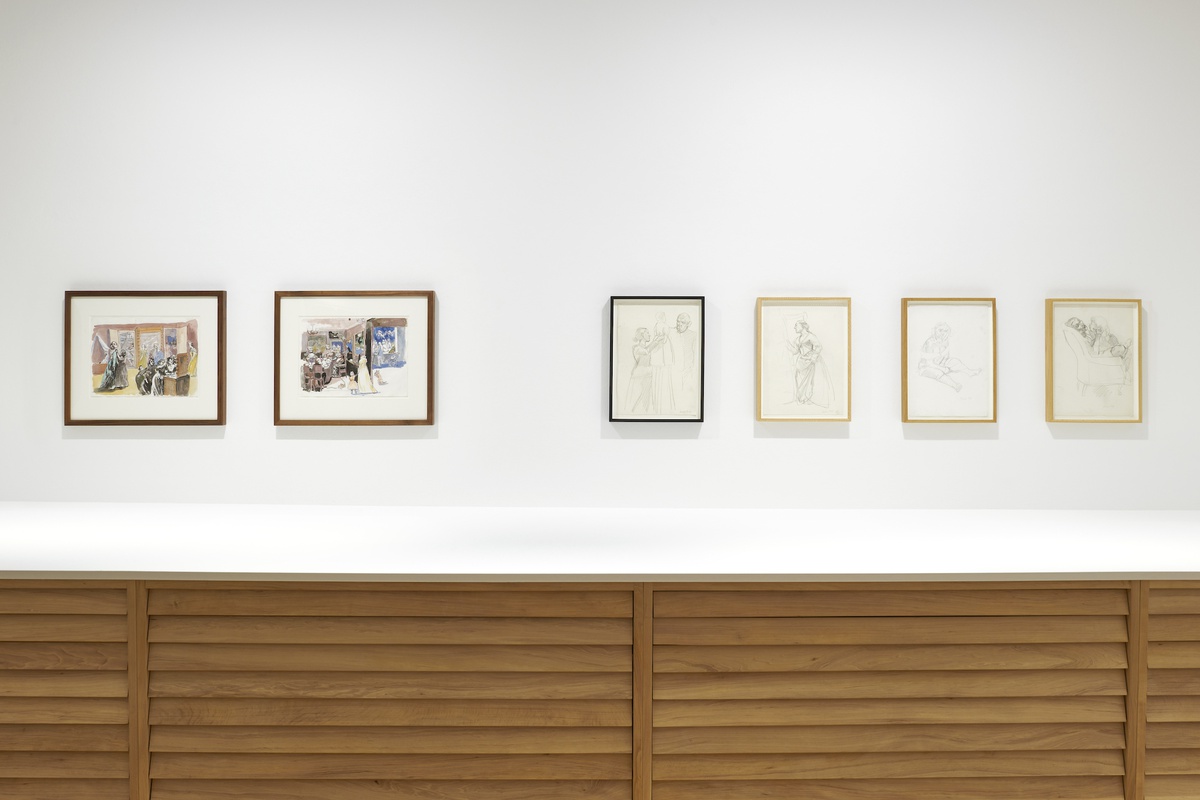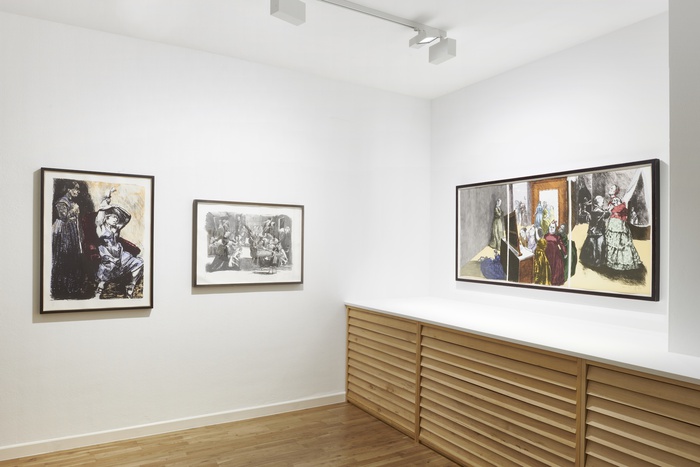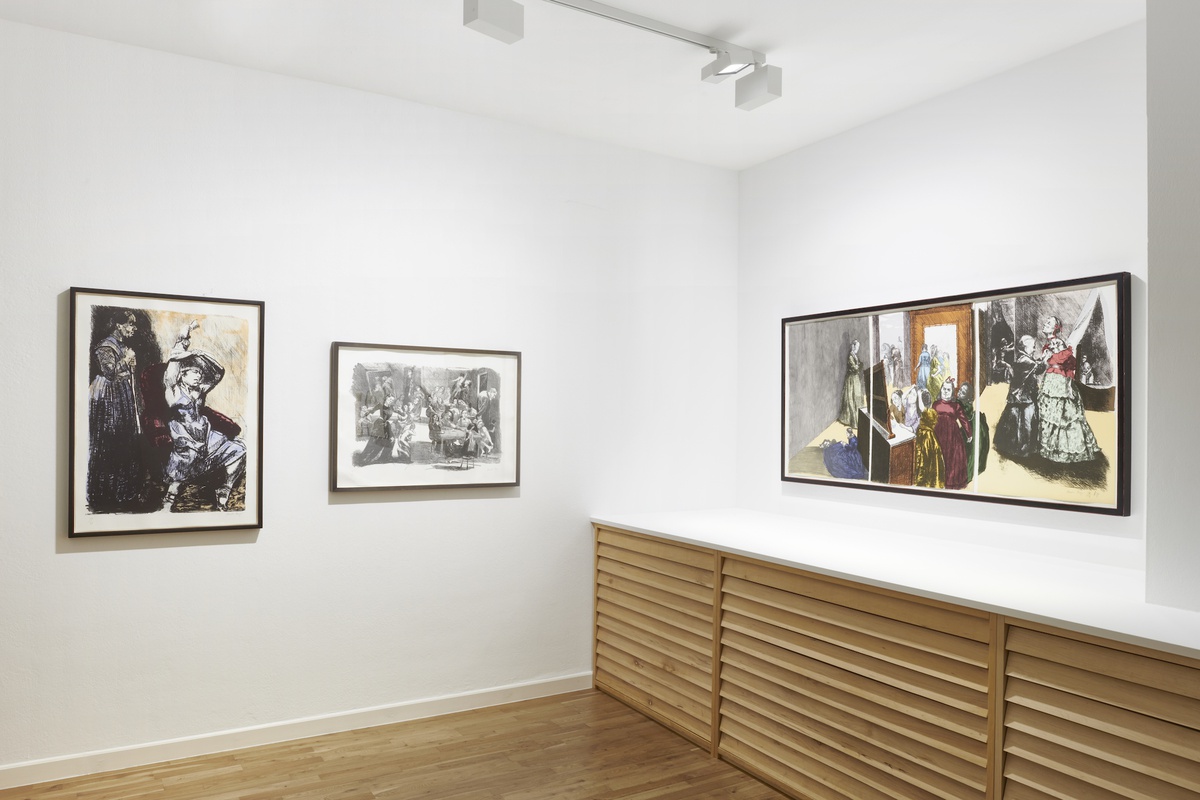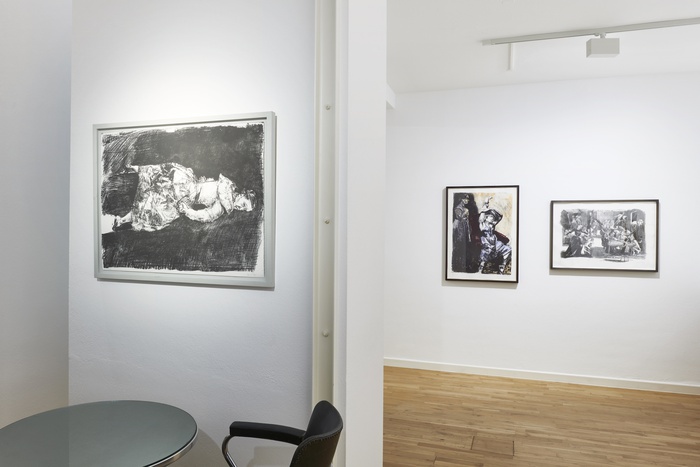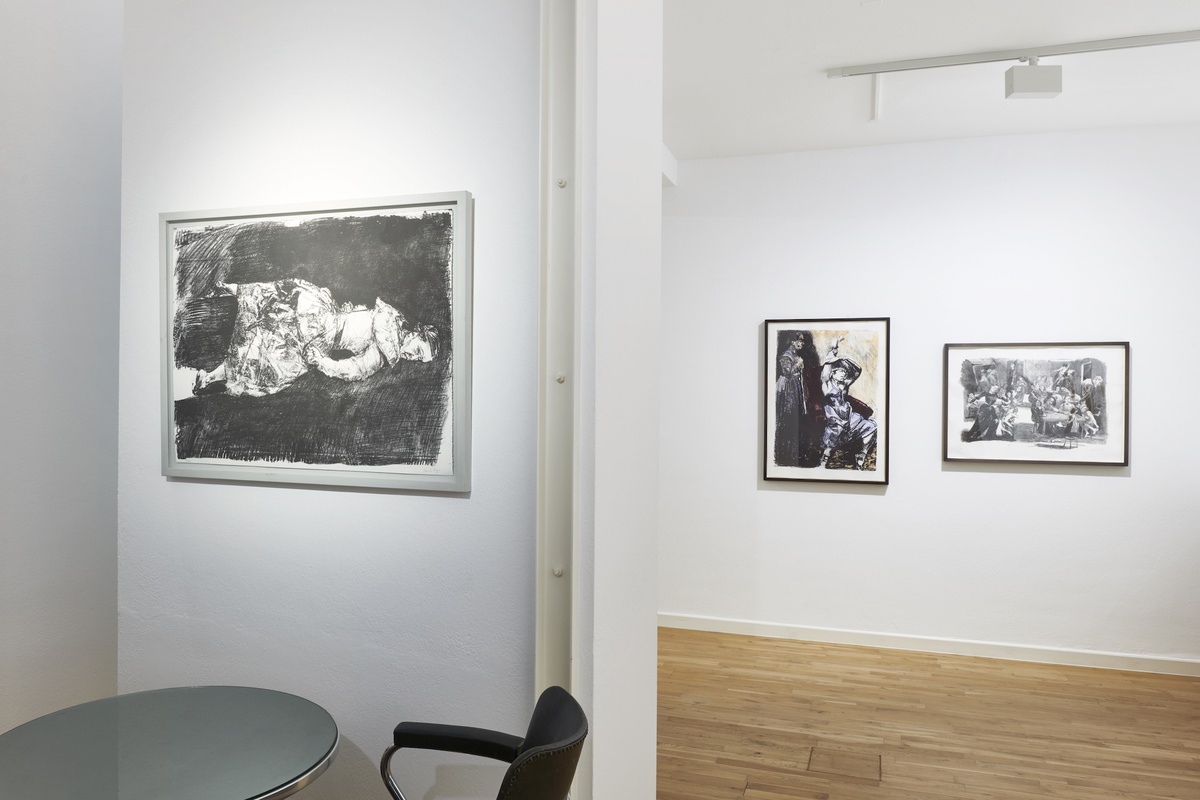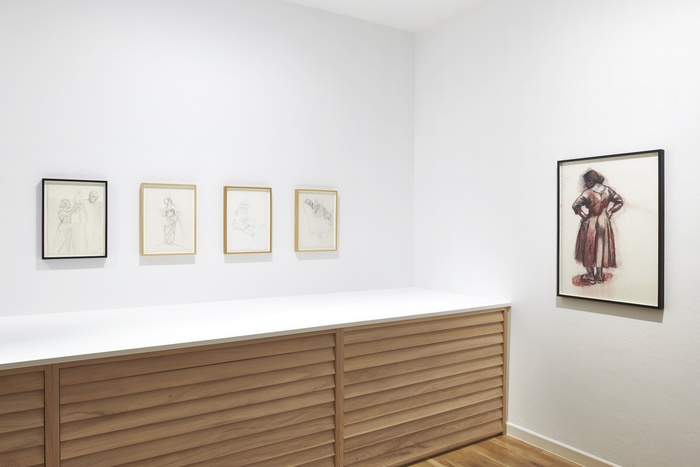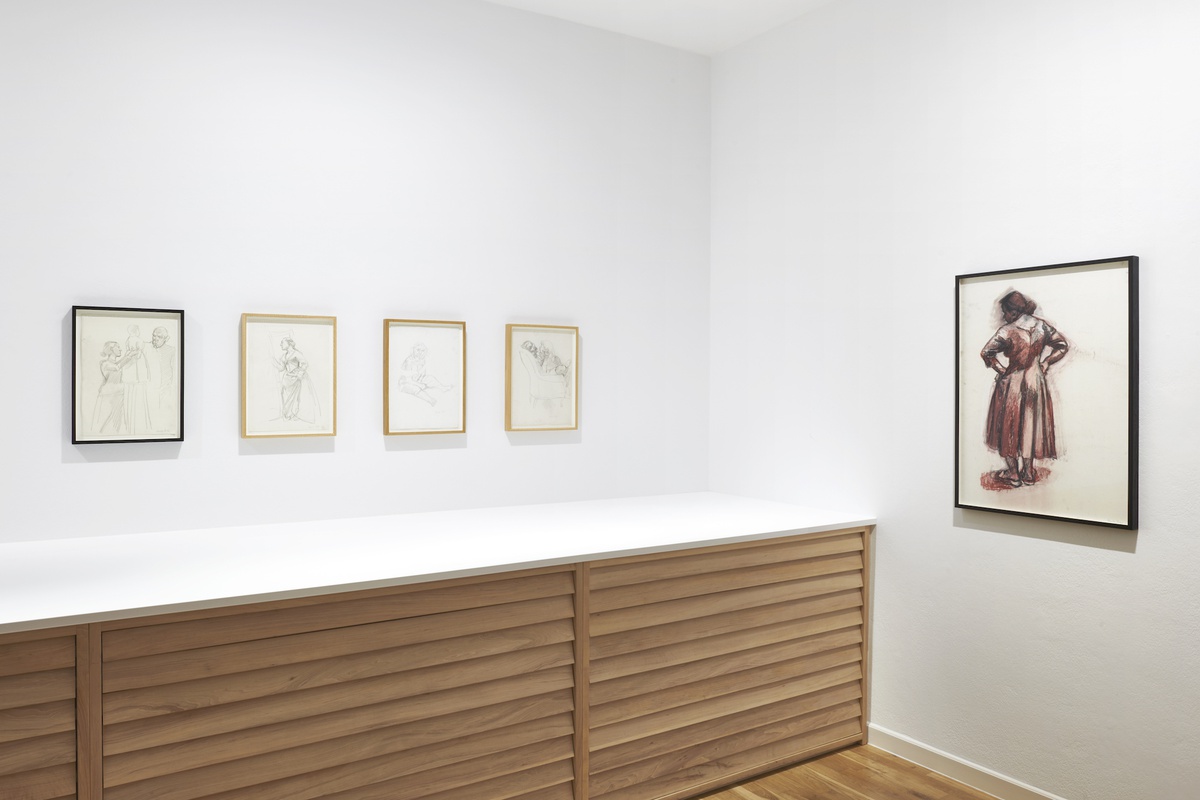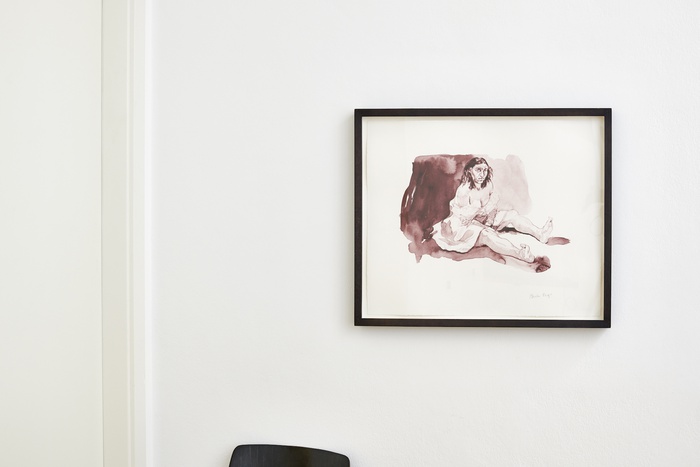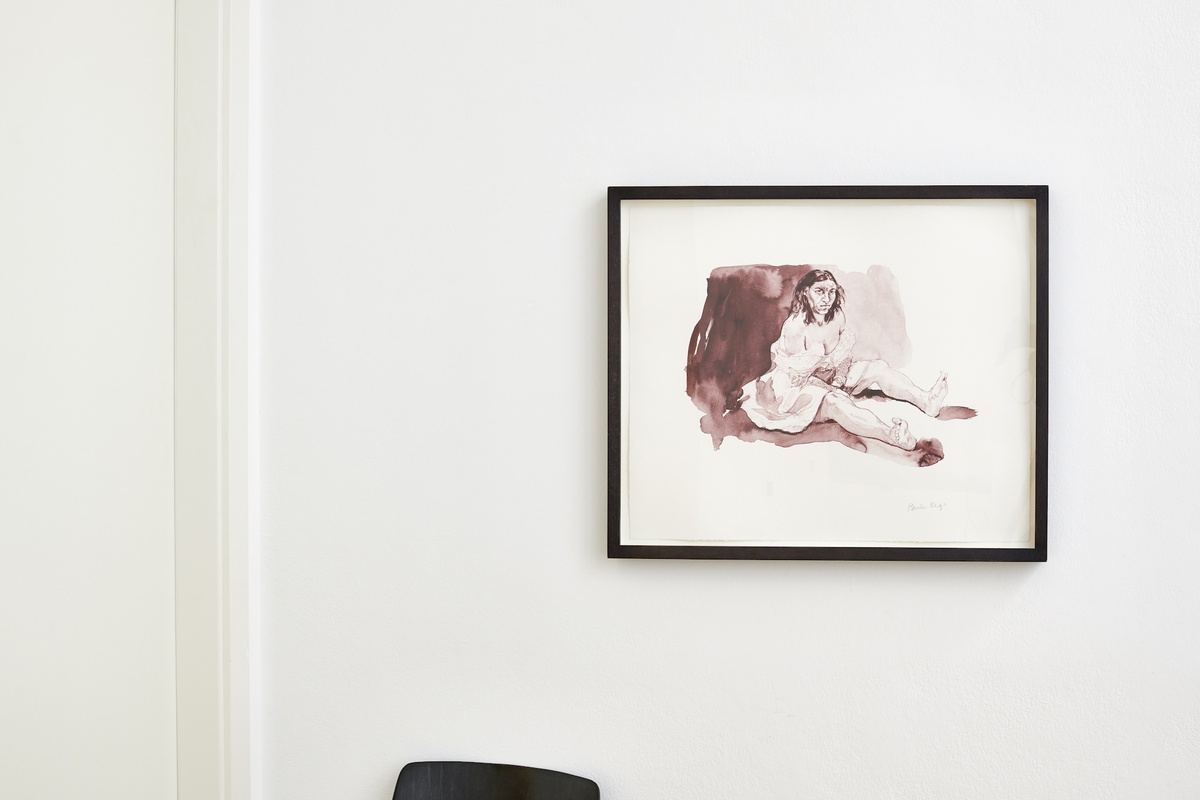 In 2013, works by Paula Rego (1935 Lisbon – 2022 London) were shown for the first time in a solo show in Germany at Galerie Fred Jahn. In September 2022 Jahn und Jahn dedicates the Portuguese-British artist the second solo exhibition in Munich.
Rego became known for her political collages in the early 1960s. From the mid-1960s, she devoted herself primarily to painting, drawing, and printmaking, developing her typical magical realist style with grotesque scenes dominated by female figures. Her motifs and subjects are dedicated to themes such as pregnancy, aging, abuse, betrayal, mental suffering, aggression, and oppression. Characteristic of Rego's depictions of women is their physical presence. The carnality of the firm, muscular, compactly voluminous bodily forms is far from a sensually sexualized, masculine view of the female body. The hands of her protagonists are large and strong, they grip, they carry, they hold, they support. The faces are edgy and expressive. The spectrum of emotions ranges from inner tension and expectation to concern, fear, exhaustion, fright, despair, and solicitude. It is often the gaze of Rego's struggling figures that addresses directly and immediately the viewer, expressing the complexity of the characters' emotions.
Drawing is the basis of Paula Rego's artistic work. Her sketches, executed with pencil or colored pencil and powerful strokes, document the vitality and spontaneity of the moment of idea generation. The graphic oeuvre comprises more than 280 works in various etching and lithography techniques. In addition, there are proofs, subsequently produced color versions of originally monochrome sheets, new editions revised at a later date, and unique, hand-colored copies. The exhibition at Jahn und Jahn in Munich shows the entire range of possibilities Paula Rego has developed over the course of time and vividly demonstrates her mastery of the medium. In addition to individual works, the exhibition brings together prints from various series in combination with composition drawings and figure studies. Three drawings from 1998 show motifs that can be found in the important etching cycle dedicated to the subject of abortion from 1999. They are preliminary drawings for the related series of paintings dedicated to the same theme. In their rhythmic seriality, the etchings are brutal, authentic, and empathetic at the same time. The intimate format requires a close approach. The artist creates a confidential dialogue between the depicted subject and the spectator. In a touching way, Rego bears witness to the mental state of her protagonists. Other works dealing with the subject of female genital mutilation can be placed in this context. Subsequently hand-coloured and thus unique versions of the etchings "Circumcision" and "Stitched and Bound", both from 2009 and with impressive sheet dimensions of 120x110 cm each, document the artist's constant preoccupation with social practices through which women are oppressed. In these shockingly disconcerting scenes, Rego's pronounced sense of the macabre and her ability to combine horror with comedy are expressed.
Paula Rego tirelessly translated the abysses of human existence into narrative pictorial structures in which the private, the political, and the social are interwoven into a distinctive microcosm. The emphasis and determination with which her work is gaining public visibility beyond Great Britain and Portugal, can be attributed above all to the universal power of her expressive figurative imagery, the vehemence of her pictorial narrative ability, and the significance of the content she treats. In her multifaceted artistic production, Rego repeatedly focused on themes that revolve around power relations in family constellations or conflict-ridden relationship structures, violence, pain, death, sexuality, and the social role of women. With reference to narrative contexts derived from folk myths, fables, or fairy tales, her images – wonderful and disturbing at the same time – activate the collective memory and evoke childhood memories deeply rooted in the individual subconsciousness. Paula Rego has succeeded in condensing complex questions into simple visual formulas that have the quality of being universally readable, yet reflect subjective experiences and the most intimate situations.
After numerous museum presentations throughout Europe, her oeuvre, which has had a decisive influence on the development of figurative art in Europe from the mid-1950s to the present day, is now also receiving its long overdue attention in Germany. A larger complex of works by Rego, consisting of paintings and fabric figures, is on display in the central pavilion of the 59th Venice Biennale until the end of November. Starting in October, the Kestner Gesellschaft in Hanover will dedicate a solo exhibition to her.
An accompanying catalog will be published for the exhibition: Paula Rego 1935–2022, edited by Jahn und Jahn, with texts by Johanna Spanke, Karin Wieland, and Anka Ziefer, Munich 2022, 136 p. (German/ English)
Paula Rego (1935 Lisbon – 2022 London) studied at the Slade School of Art in London from 1952 to 1956. From the second half of the 1950s she lived with her husband and their children mainly in Ericeira (Portugal) until the family moved to London in 1975. She has received numerous honorary doctorates, including from Oxford University in 2005, Universidade de Lisboa in 2011, and the University of Cambridge (UK) in 2015. In 2010, the artist was appointed "Dame Commander of the British Empire" by the British Queen. In 2009, the Casa das Historías Paula Rego museum dedicated to her opened in Cascais, near Lisbon. On June 8, 2022, Paula Rego died in London at the age of 87. Her works are in important international museums at home and abroad.
Solo shows (selection): 2022 Museo Picasso, Málaga; 2021/2022 Kunstmuseum Den Haag; 2021 Tate Britain, London; 2020 Irish Museum of Modern Art, Dublin; 2019/2020 Scottish National Gallery of Modern Art, (Edinburgh); 2018 Musée de l'Orangerie, Paris; 2013 Casa das Historías Paula Rego, Cascais (Portugal); 2012 Museu Calouste Gulbenkian, Lisbon; 2008 National Museum of Woman in the Arts, Washington; 2007 Museo Nacional Centro de Arte Reina Sofia, Madrid; 1997 Tate Gallery London; 1988 Serpentine Gallery, London.
Further reading (selection):
Paula Rego, ed. by Elena Crippa, with texts by Elena Crippa, Giulia Smith, Marina Warner a.o., exh. cat. Tate Britain, London 2021, 238 p.
Paula Rego. The Forgotten, with a text by Deborah Levy,exh. cat. Victoria Miro, London 2021, 132 p.
Paula Rego. Obedience and Defiance, ed. by Anthony Spira and Catherine Lampert, with texts by Catherine Lampert and Kate Zambreno, exh. Cat. Scottish National Gallery of Modern Art (Edinburgh), Irish Museum of Modern Art (Dublin) & MK Gallery (Milton Keynes), London 2019, 176 p.
Deryn Rees-Jones, Paula Rego. The Art of Story, with a preface by Marina Warner, London 2019, 376 p.
Paula Rego. Drawing, enacting, painting, ed. by Fundação D. Luís I & Casa das Historías Paula Rego, text by Catarina Alfaro, exh. cat. Casa das Historías Paula Rego, Cascais 2019, 171 p. (English/Portuguese)
T. G. Rosenthal, Paula Rego. The complete graphic work; New updated and expanded edition, London 2012, 386 p.
Paula Rego. Colecção, ed. by Dalila Rodrigues, with texts by Marco Livingstone, Ruth Rosengarten & John McEwen, Casa das Historías Paula Rego 2009, 375 p. (Portuguese)
John McEwen, Paula Rego. Behind the Scenes, London 2008, 216 p.
Paula Rego, ed. by. Marco Livingstone, exh. cat. Museo Nacional Centro de Arte Reina Sofia (Madrid) & National Museum of Woman in the Arts (Washington), Madrid 2007, 306 p.