27.10.2023—13.1.2024
Baaderstraße 56 C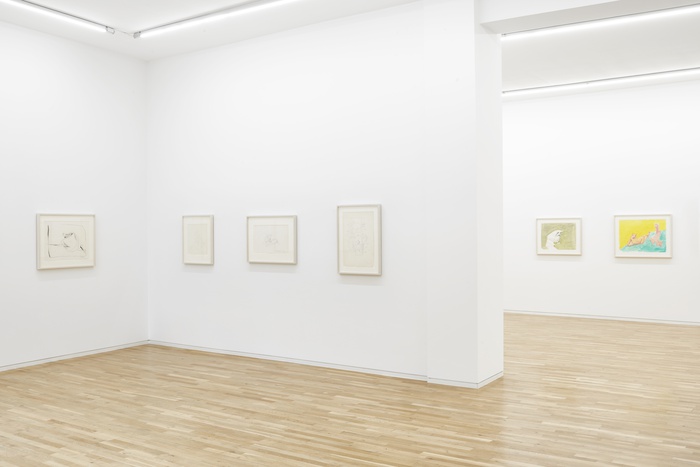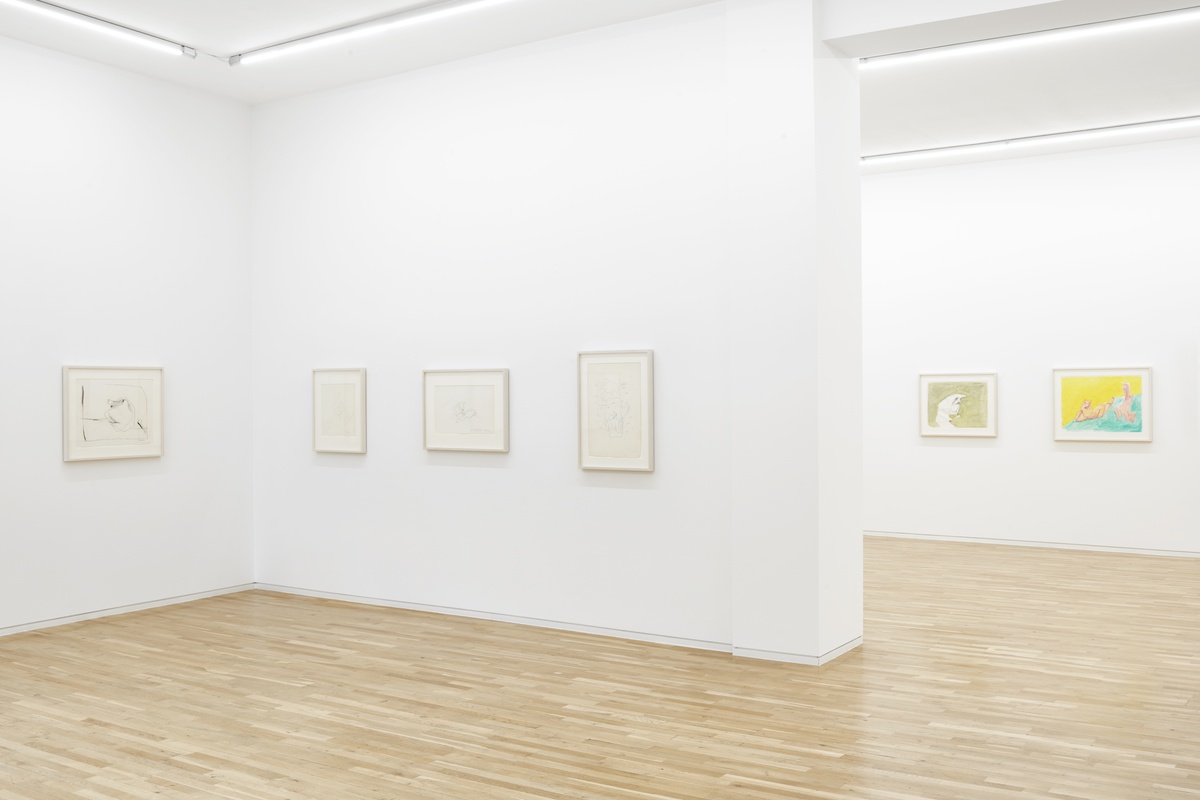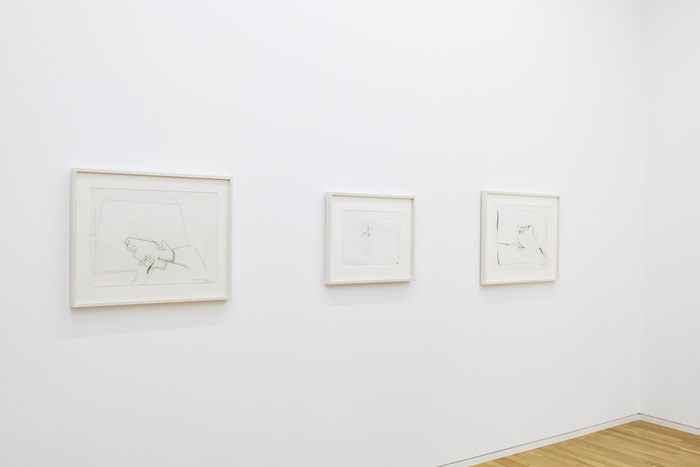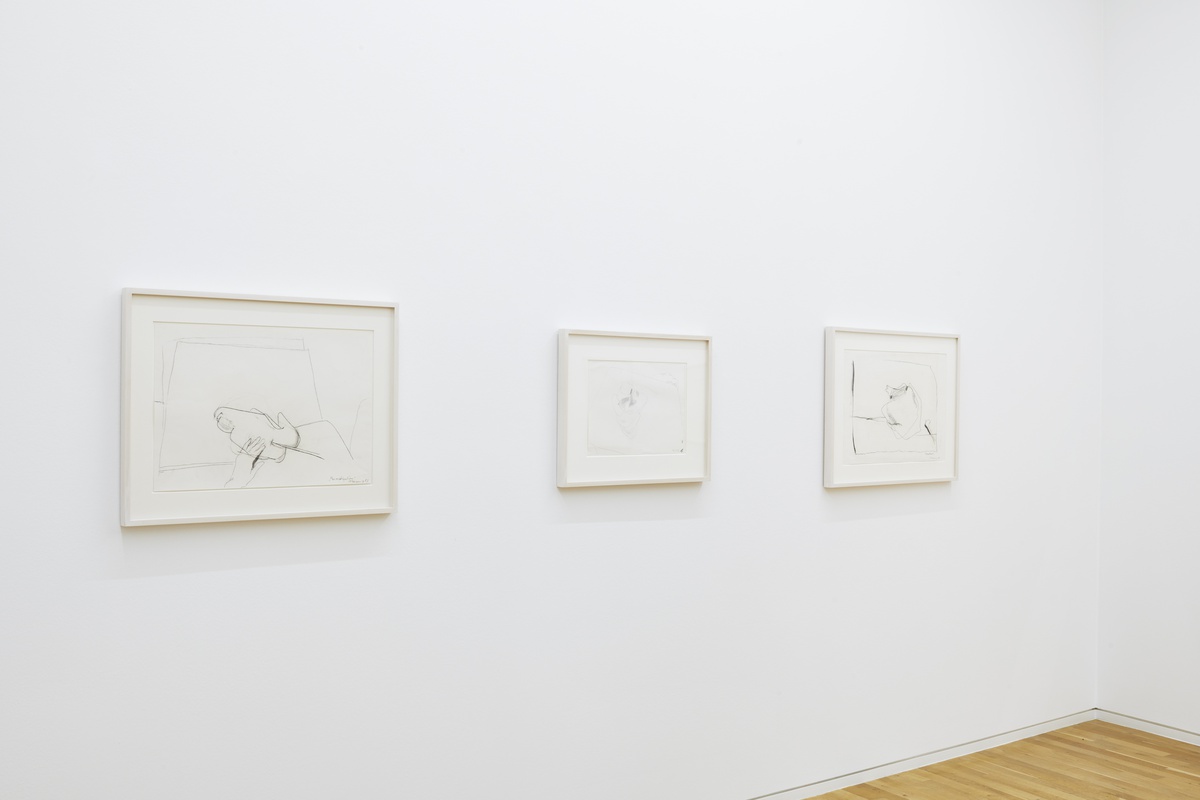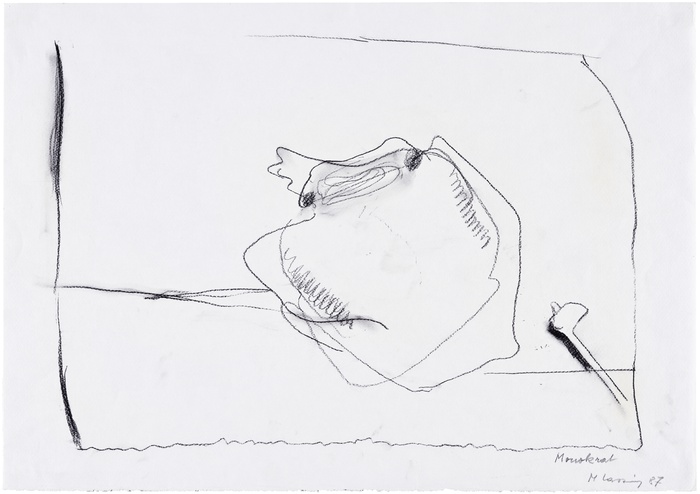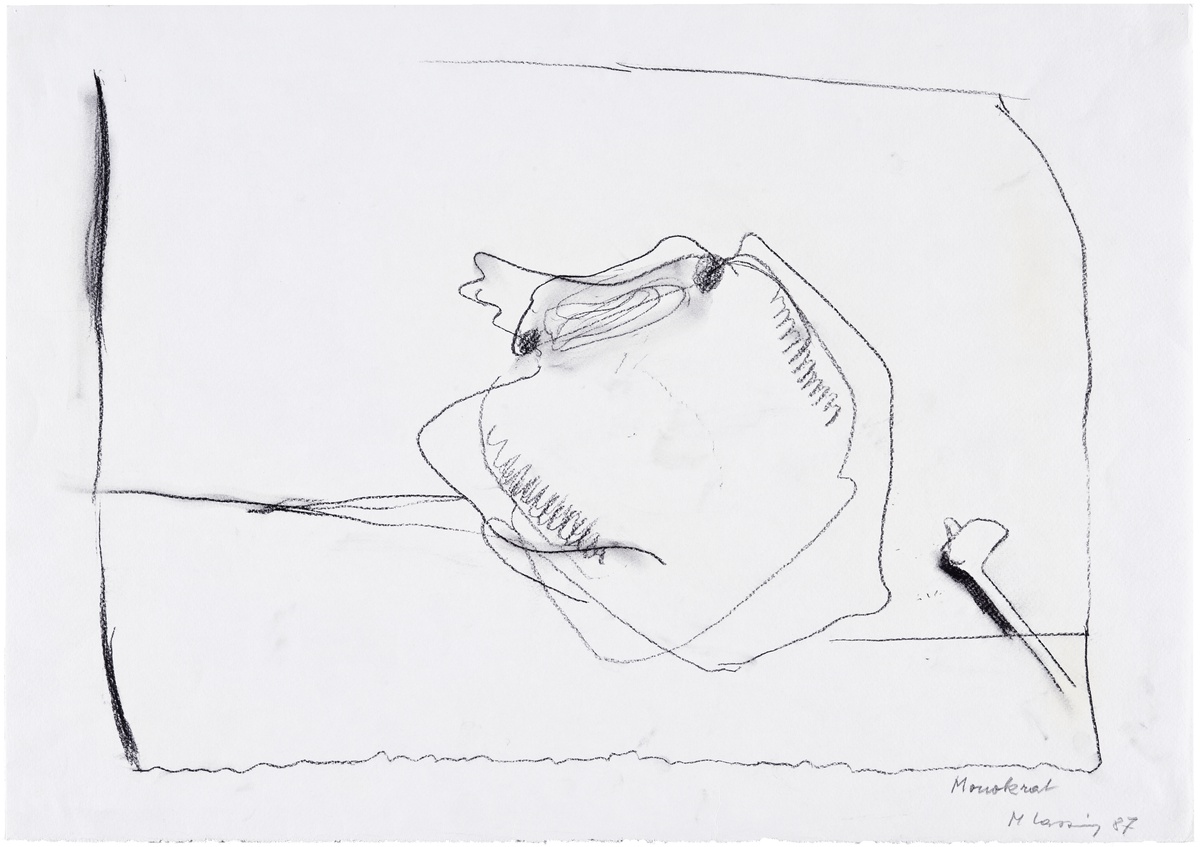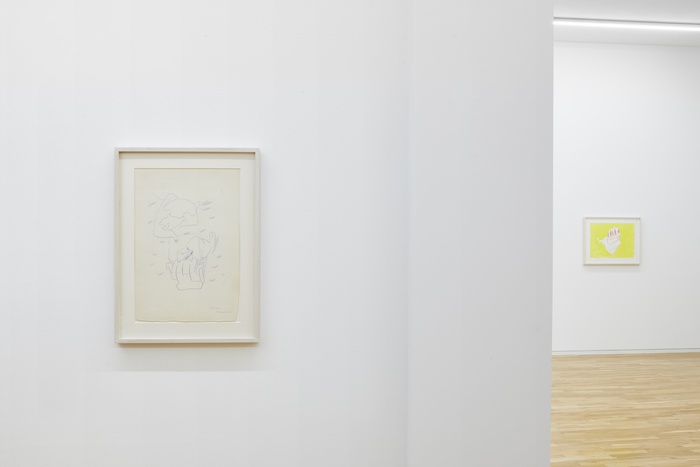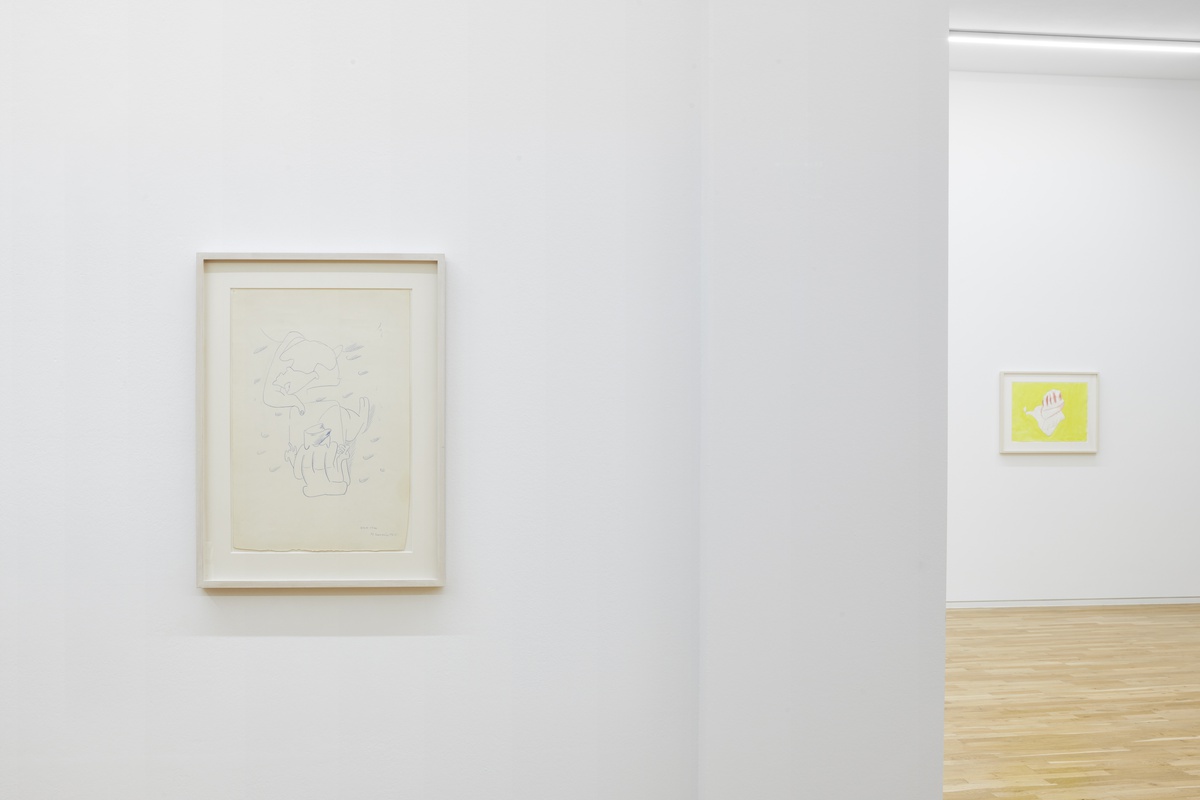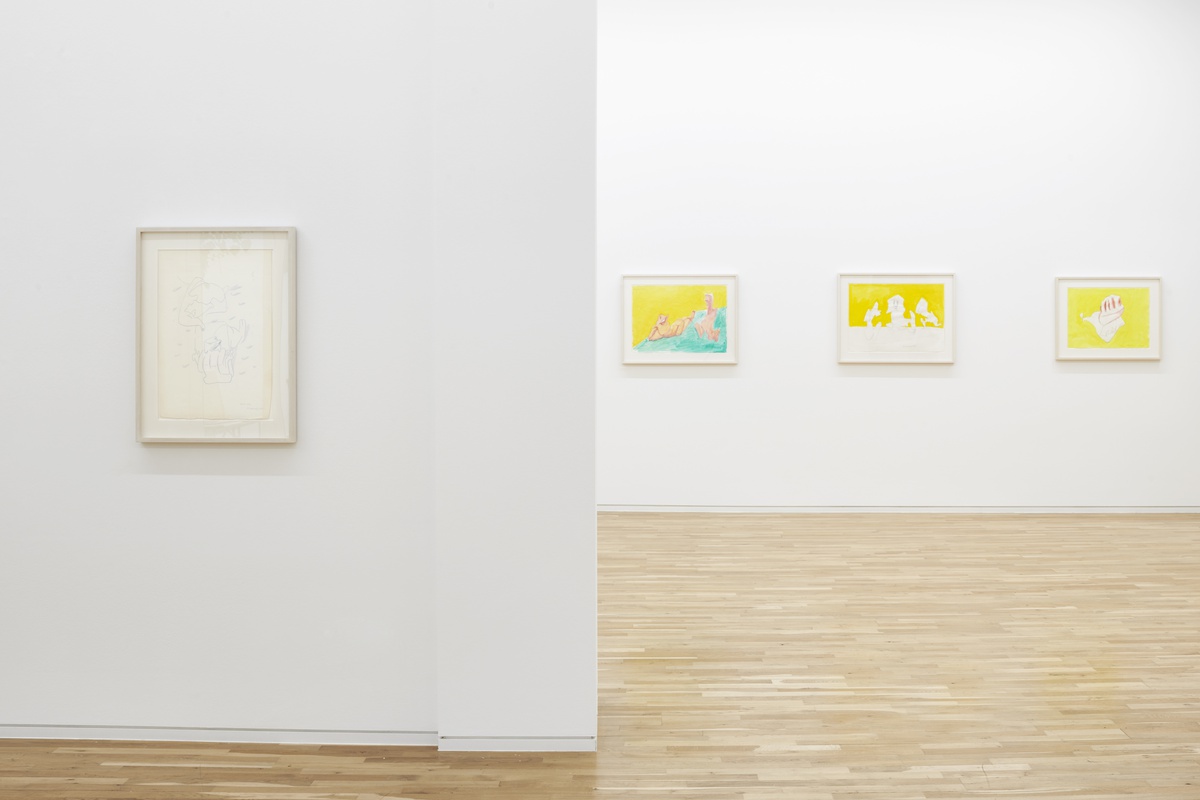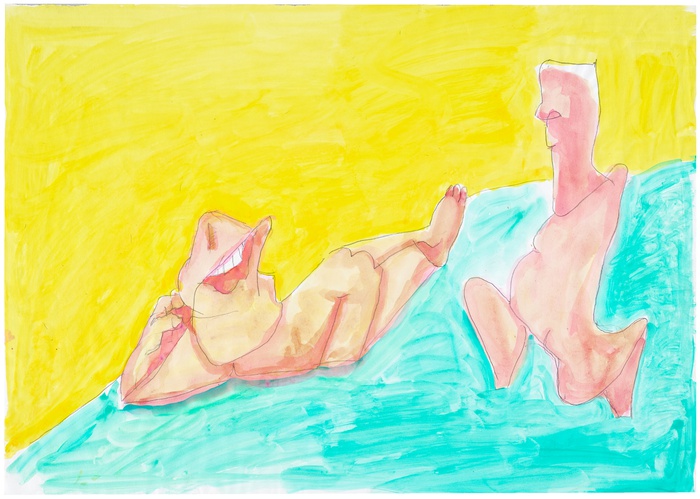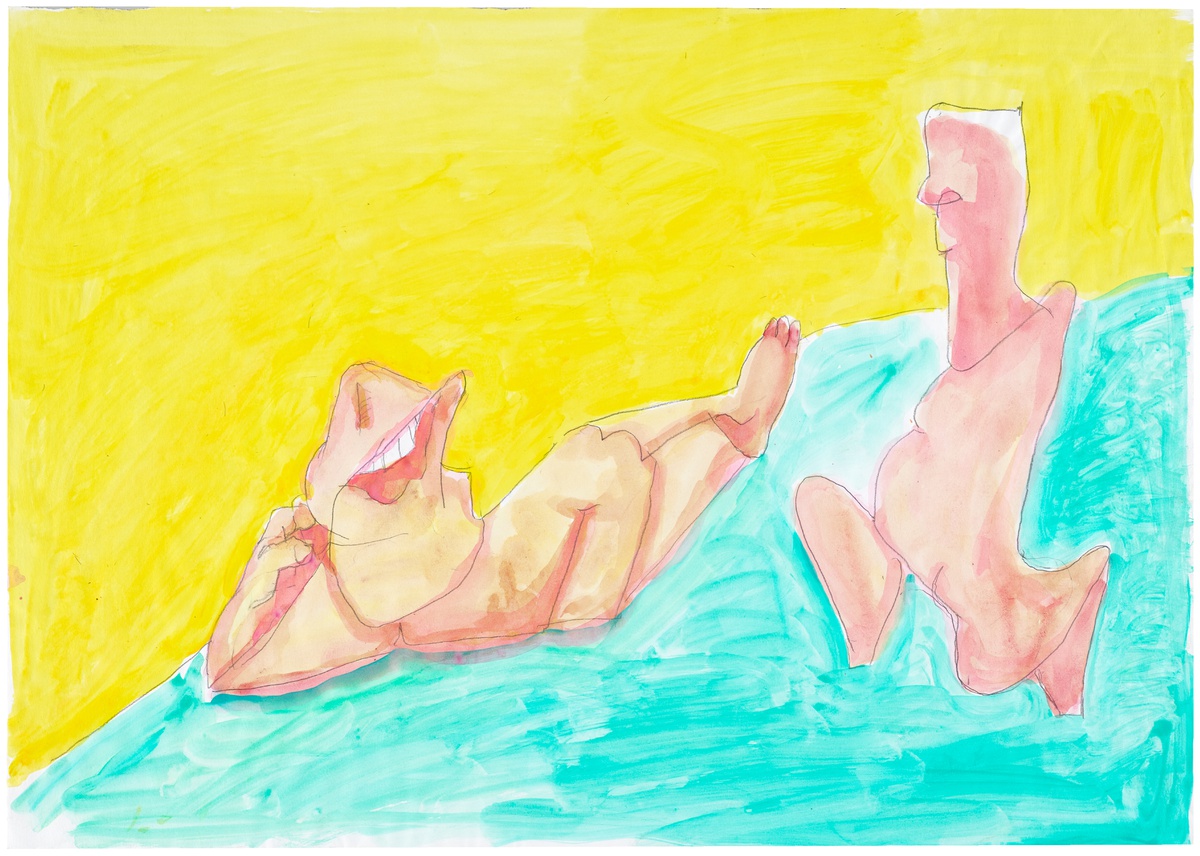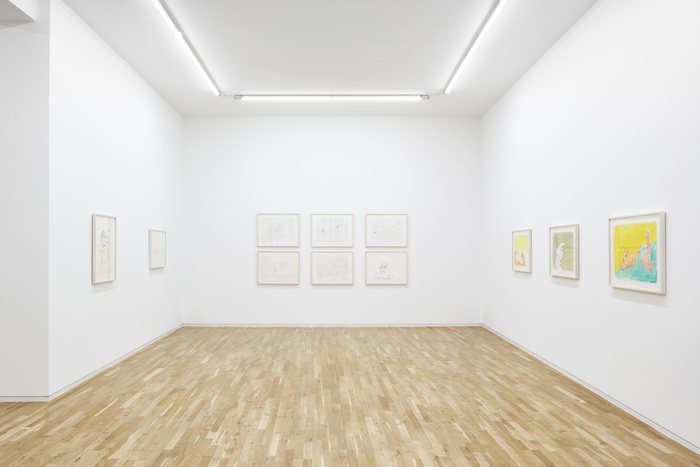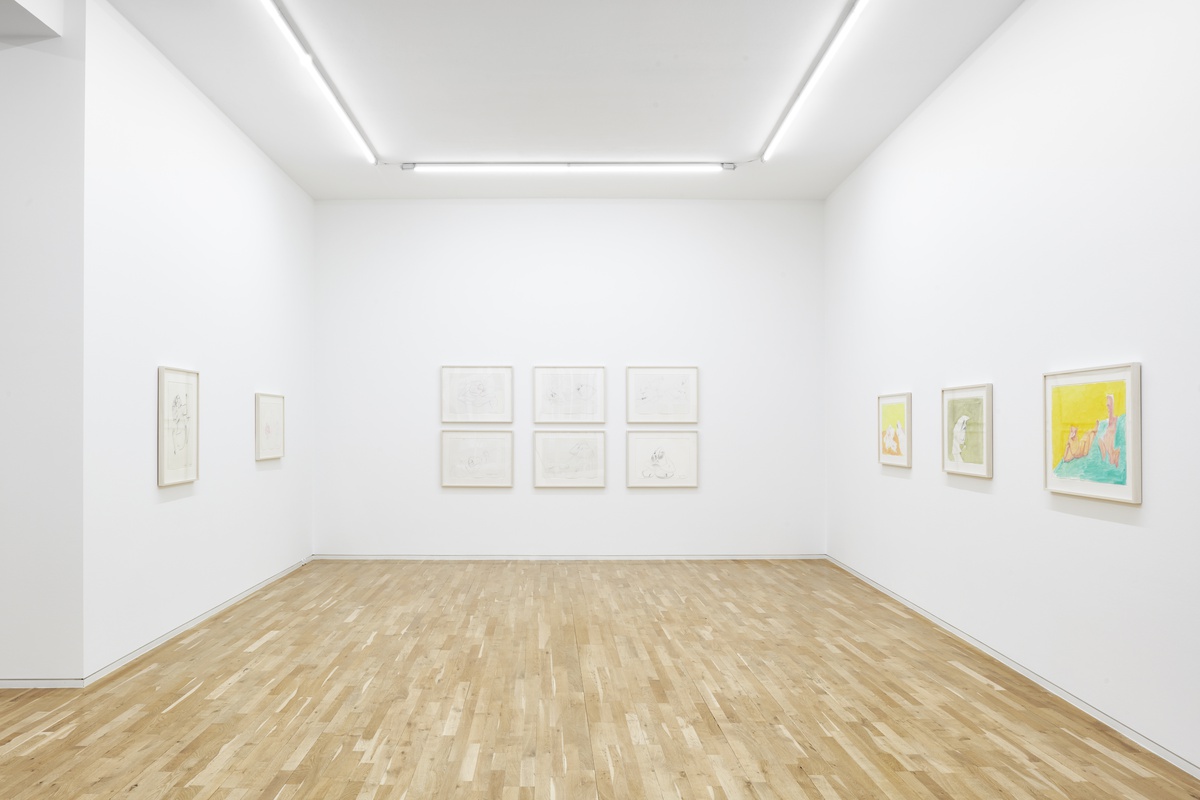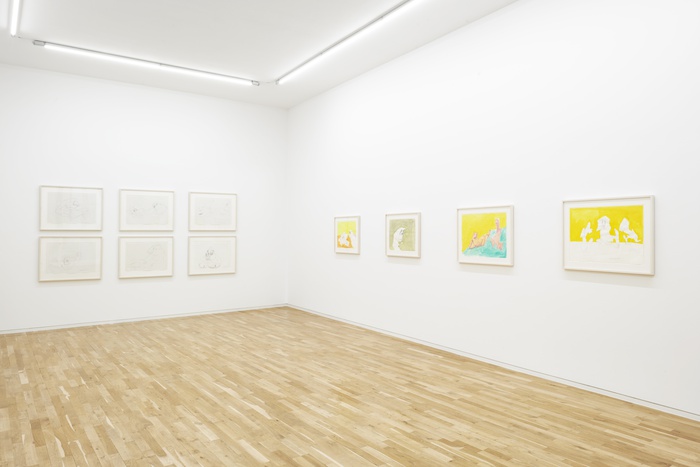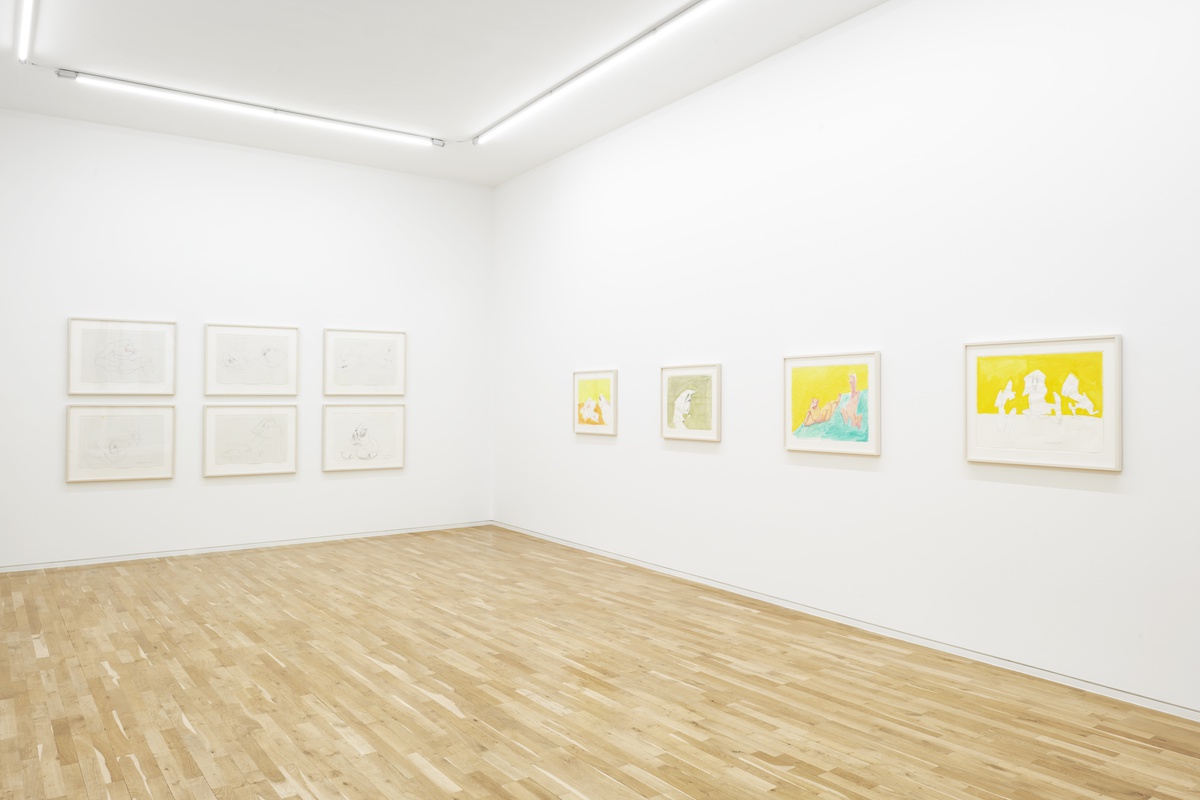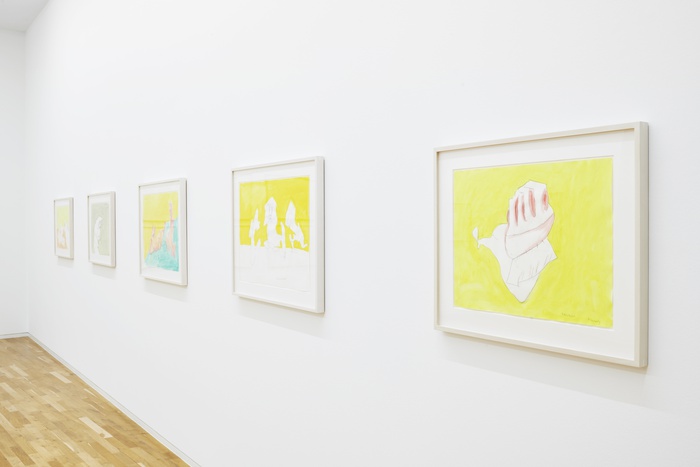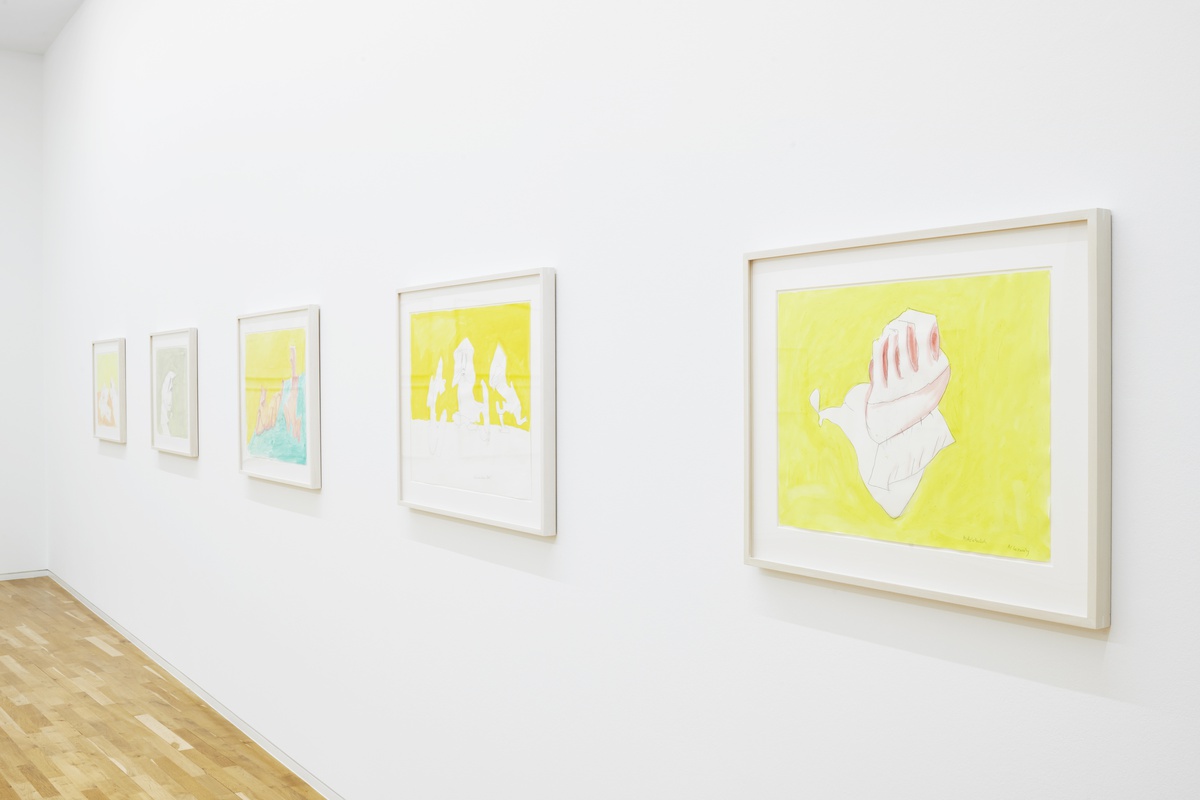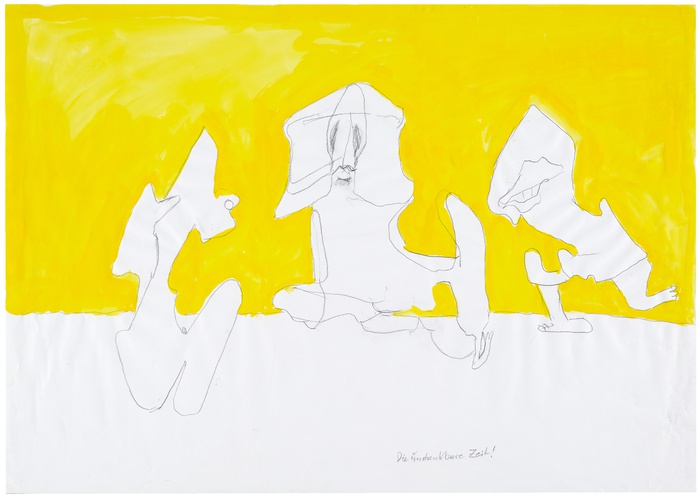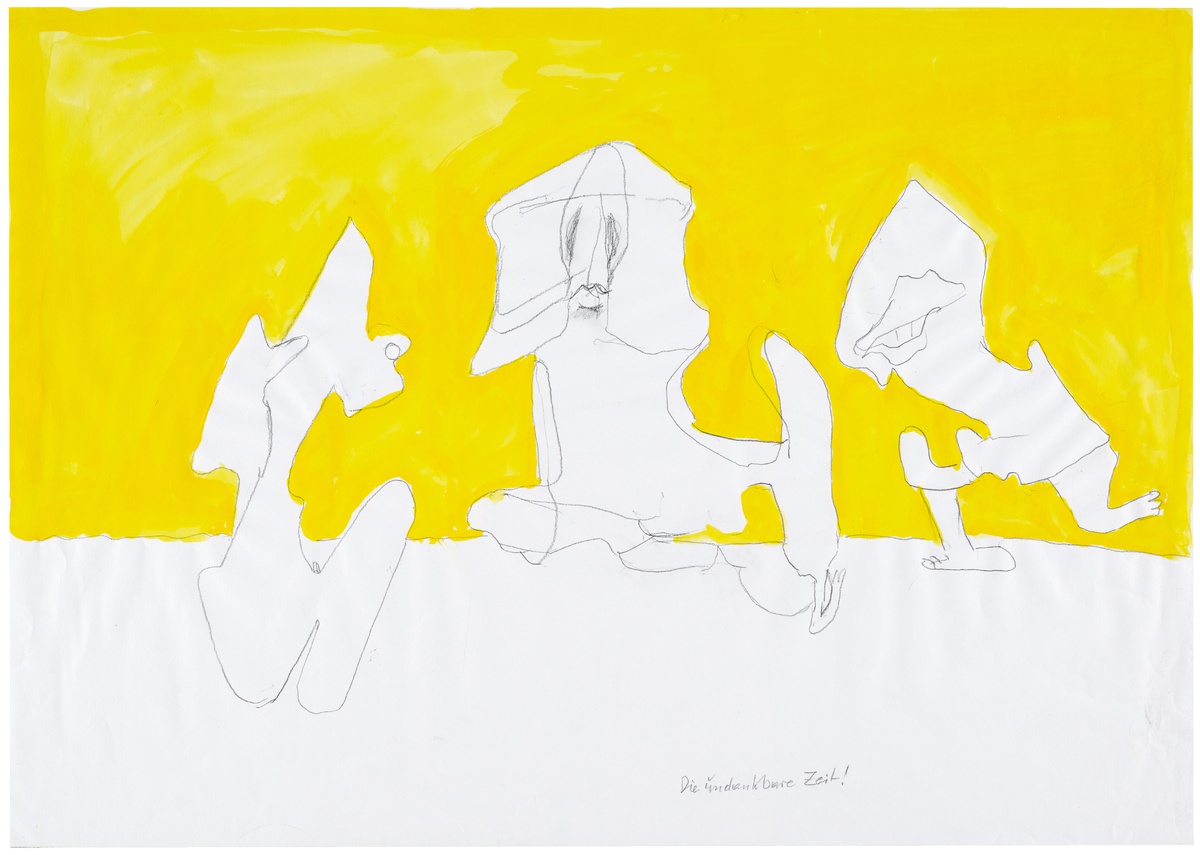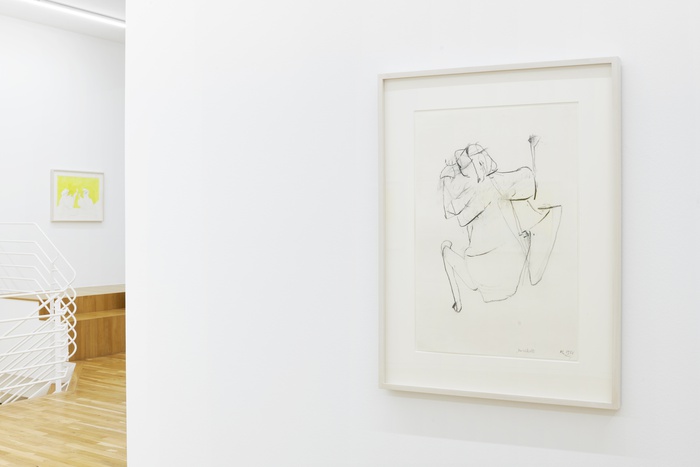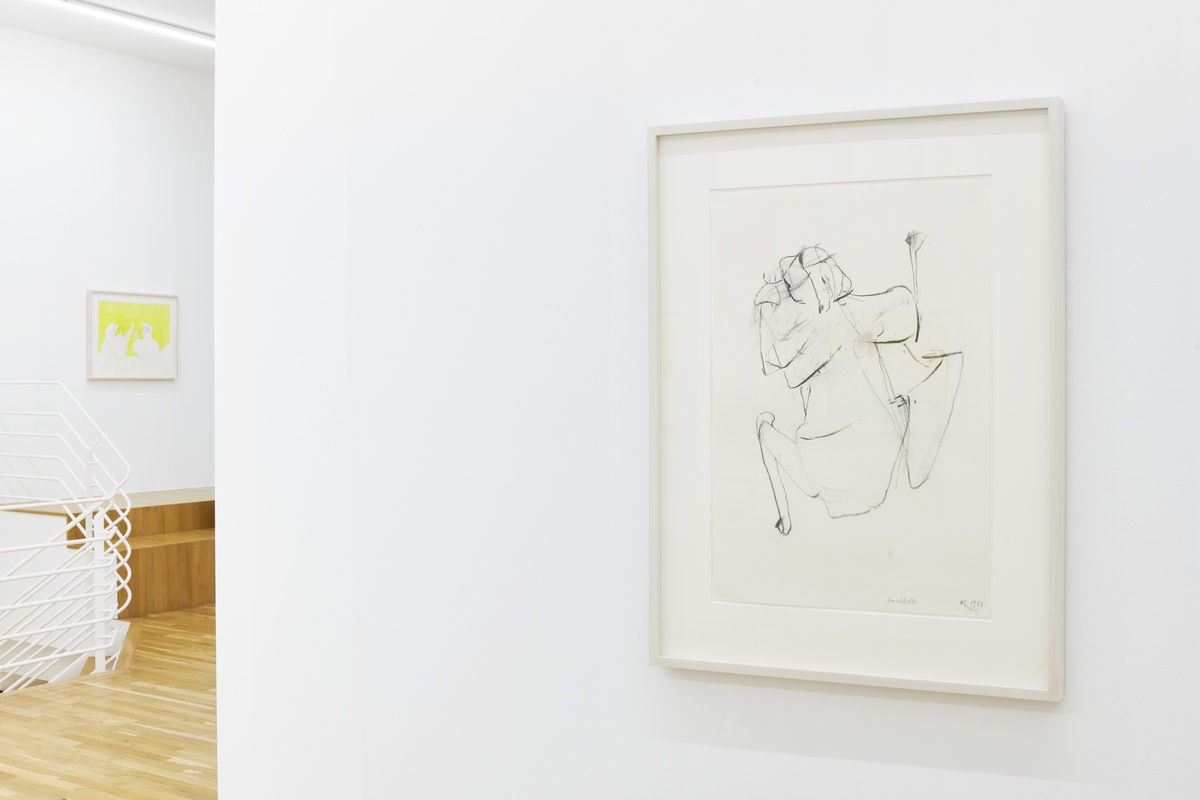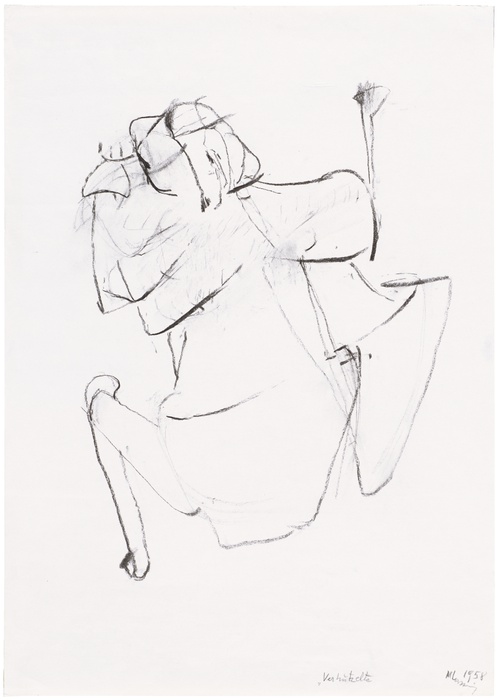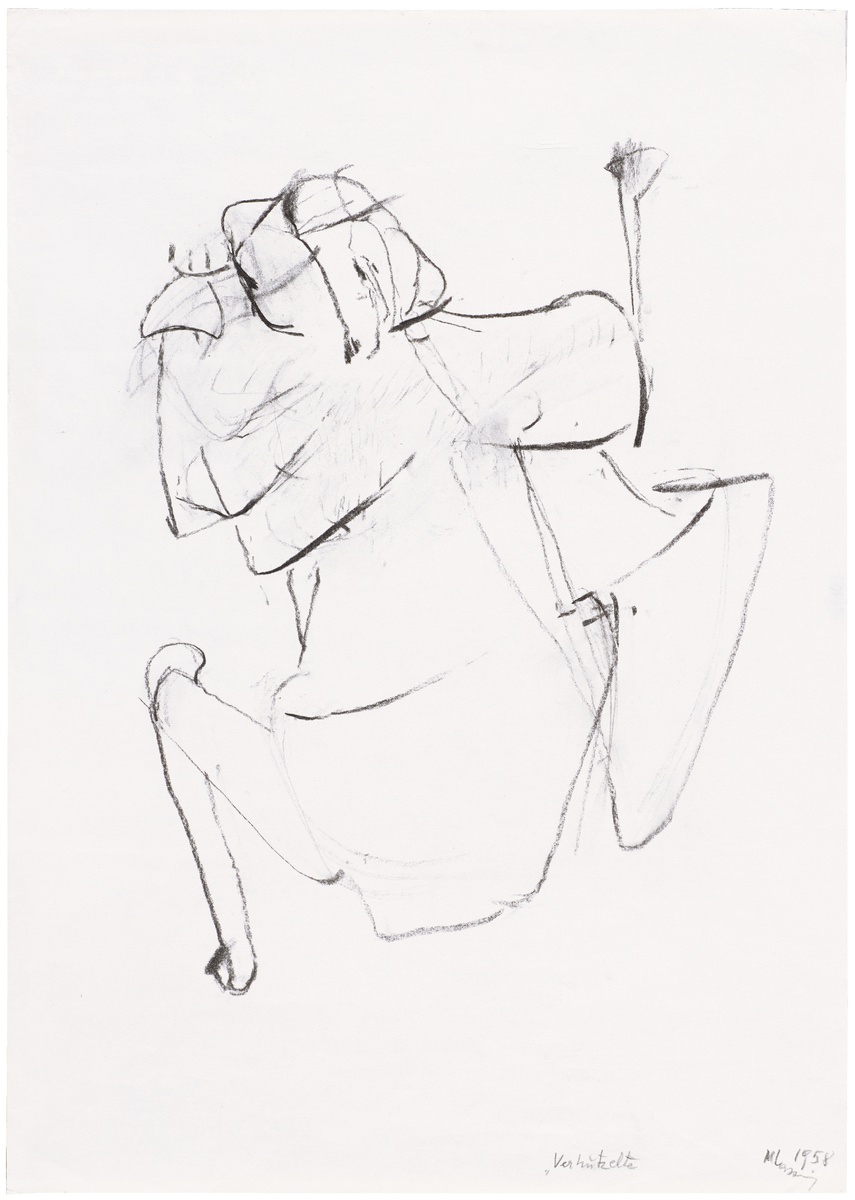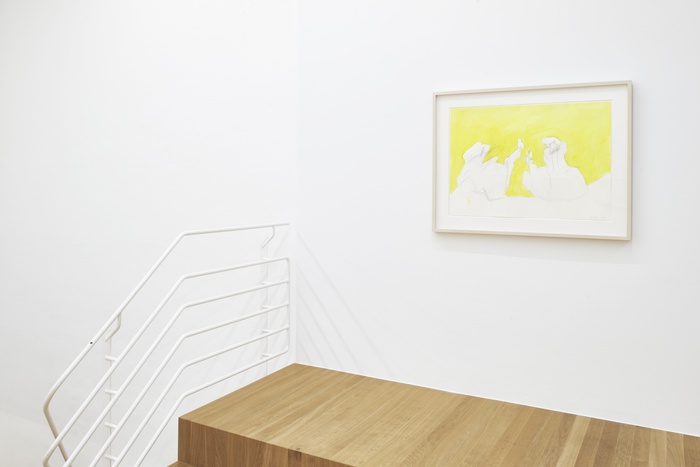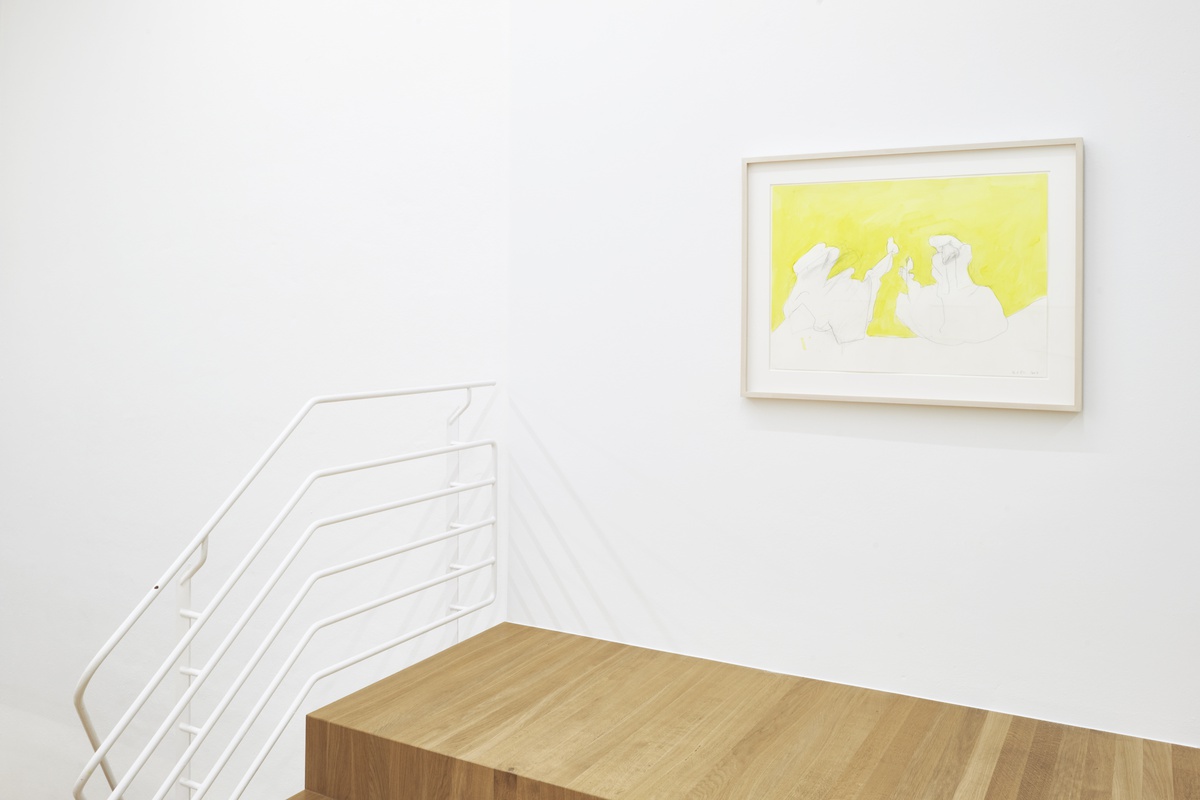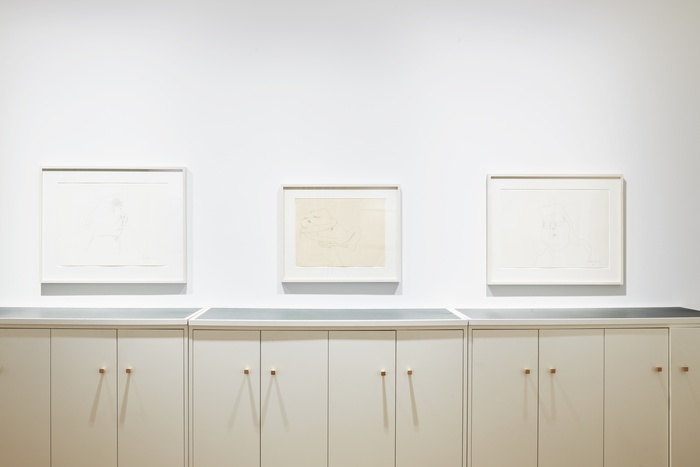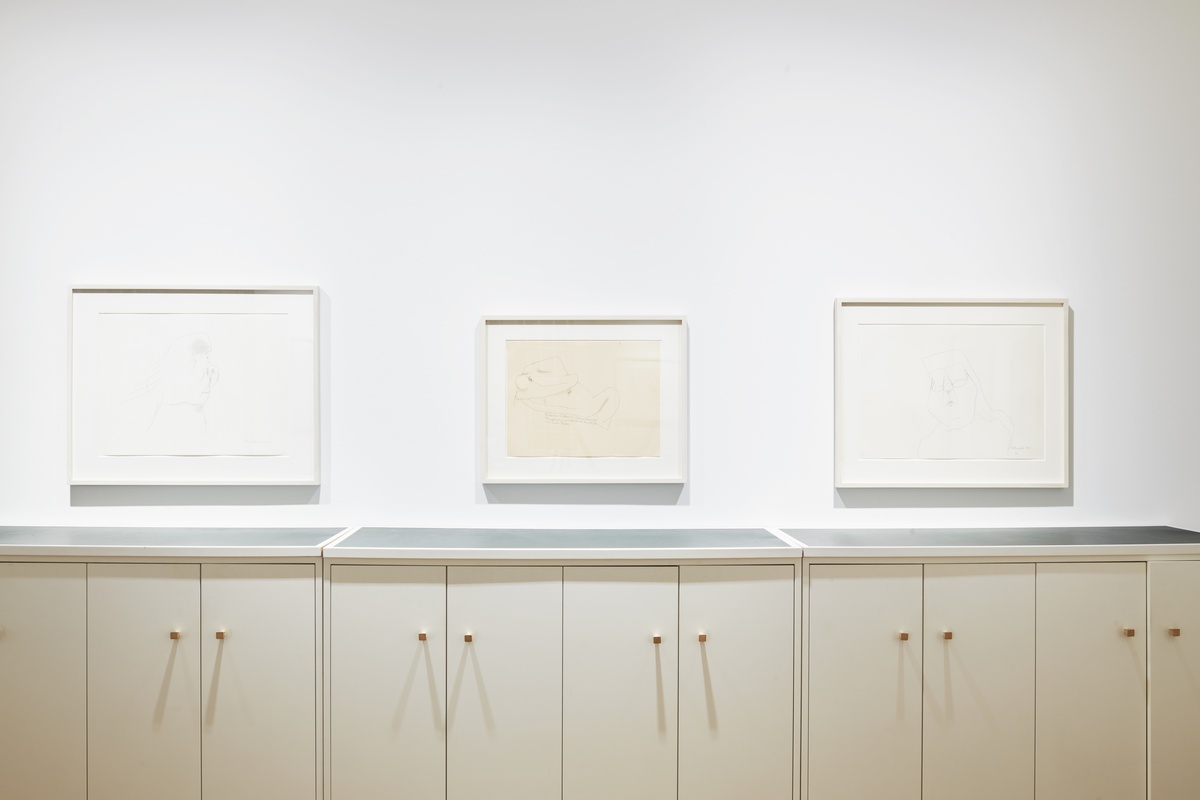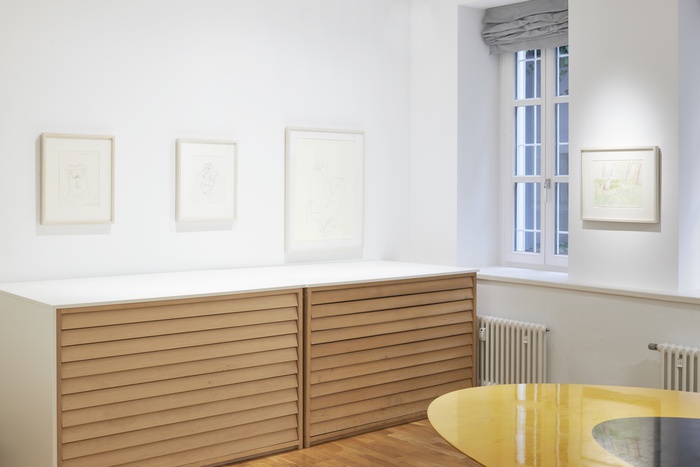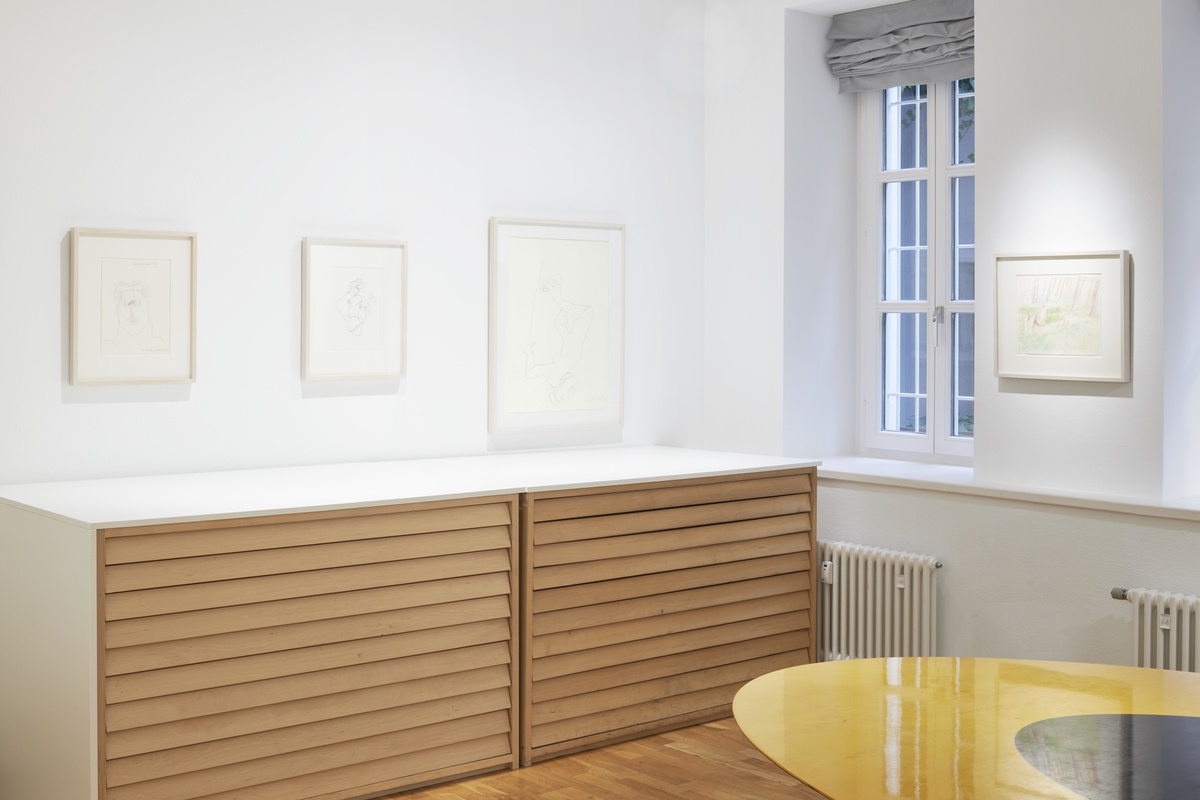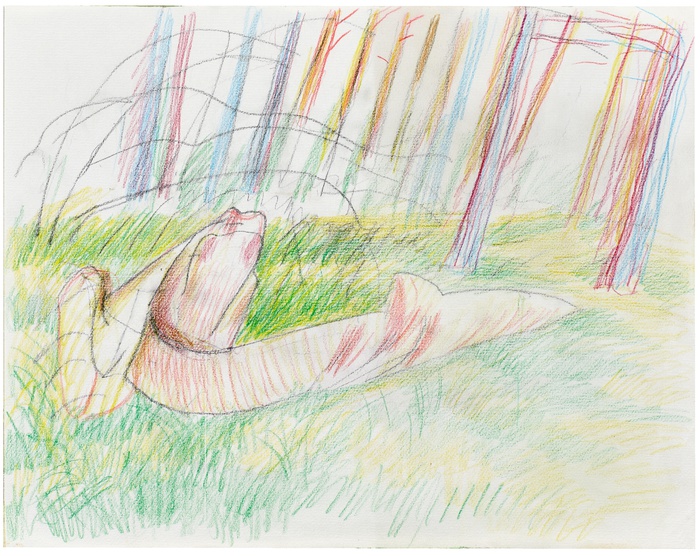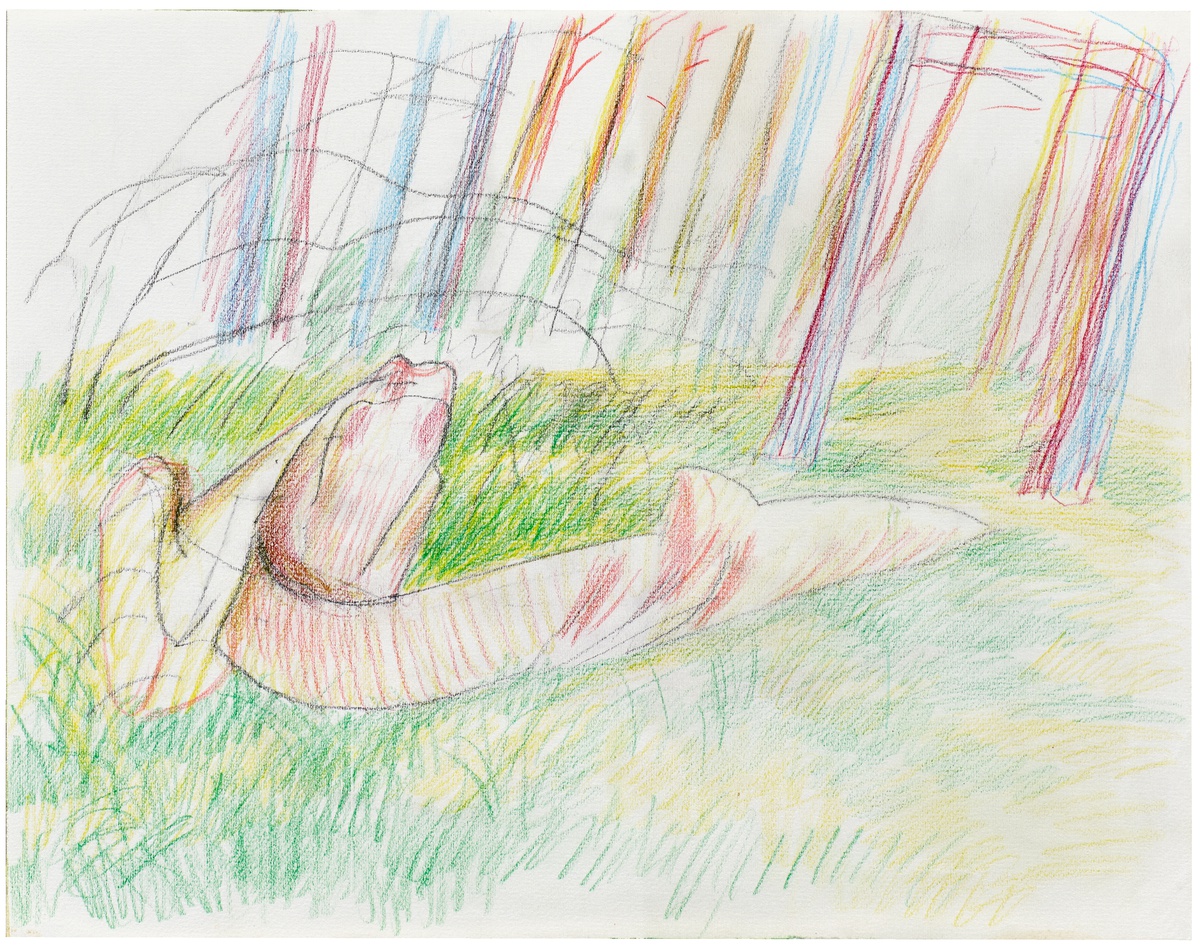 Peter Pakesch on the solo exhibition dedicated to Maria Lassnig at Jahn und Jahn, Munich 2023
Maria Lassnig. A Retrospective of Drawings
Opening: Thursday, October 26, 2023, 6–9pm
Maria Lassnig is regarded as one of the most important artists of the present day. Over the course of her remarkable career, she created a substantial body of work in the fields of painting and graphics alongside her excursions into (animated) film and sculpture. The key notion which came to characterize Lassnig's work was above all the concept of "Körpergefühl" or "body awareness" by introspectively discovering the true nature of her own condition, she expressed physical sensations through the use of artistic media. Numerous self-portraits offer evidence of the form of self-analysis to which the highly sensitive artist constantly subjected herself. Since Lassnig has left her mark on a number of artistic developments, she is regarded as one of the founders of Art Informel in Austria and as a pioneer of female emancipation in a world of art dominated by men. Her visionary work has had a great influence on subsequent generations of artists to this day.
Maria Lassnig, b. 1919 in Garzern near Kappel am Krappfeld in Carinthia, d. 2014 in Vienna, moved to Klagenfurt with her family in 1925. She was accepted for a place at the Akademie der bildenden Künste (Academy of Fine Arts) in Vienna during the winter semester of 1940–41, initially studying painting in the master class of Wilhelm Dachauer. Due to artistic differences with Dachauer, Lassnig left the class in 1943 and continued her studies under Ferdinand Andri and Herbert Boeckl in his evening nude painting classes. After graduating from the Academy in January 1945 Lassnig returned to Klagenfurt, where her studio became a meeting place of artists and writers. In 1947, Lassnig met Arnulf Rainer in Carinthia, and in 1951, she moved to Vienna. The same year, thanks to a fellowship, Lassnig traveled to Paris (with Rainer). Paul Celan arranged for her to meet representatives of Surrealism such as André Breton, Benjamin Péret and Toyen. Back in Austria, Lassnig and Rainer organized the "Unfigurative Malerei" (Non-figurative Painting) exhibition at the Künstlerhaus Klagenfurt. In 1954, she returned to the Vienna Academy to attend the master school of painting under Albert Paris Gütersloh. Lassnig maintained contacts with writers from the circle of the Wiener Gruppe including Ernst Jandl, Friederike Mayröcker, Gerhard Rühm, Oswald Wiener, a.o. In 1958, a study tour led Lassnig to Italy and Greece (Rome, Naples, Athens, etc.). In 1960, she moved to Paris and subsequently, in 1968, to New York. In 1970, Lassnig attended an animated film class at the School of Visual Arts, New York. She created several (animated) films based on the template of body awareness drawings. In 1974, Lassnig was a co-founder of the Women/Artist/Filmmakers, Inc. in New York; this association included feminist filmmakers and artists such as Martha Edelheit, Carolee Schneemann, Silvianna Goldsmith as well as Rosalind Schneider. In 1978, Lassnig went for a year to Berlin (with a scholarship from the German Academic Exchange Service, DAAD). In 1979, Lassnig returned to New York, but came back to Vienna in 1980, the year she was awarded a professorship – with a focus on painting – at the Hochschule für Angewandte Kunst (University of Applied Arts) in Vienna. From 1980 to 1989, Lassnig held the master class for design and experimental theory. Lassnig and Valie Export exhibited at the Austrian pavilion of the Venice Biennale in 1980. She also participated in the Venice Biennale in 1995, 2003 and 2013, the documenta in Kassel in 1982 and 1997, as well as the 4th Istanbul Biennale in 1995.
Awards and Prizes
2013 Golden Lion award for Lifetime Achievement, La Biennale di Venezia; 2010 Honorary membership of the Akademie der Bildenden Künste (Academy of Fine Arts), Vienna; 2005 Austrian Decoration for Science and Art (the highest award bestowed by the Republic of Austria for scientific or artistic achievements); 2004 Max Beckmann Prize of the City of Frankfurt am Main; 2002 Roswitha Haftmann Prize; 2002 Rubens Prize of the City of Siegen (for the first time conferred on a woman artist); 2002 Ring of Honour awarded by the Universität für angewandte Kunst (University of Applied Arts), Vienna; 2002 NORD/LB award for art; 1998 Oskar Kokoschka Prize; 1988 Grand Austrian State Prize (for the first time conferred on a woman in the field of fine arts); 1985 Carinthian Regional Prize; 1978 Scholarship for the Berlin Artists' Programme, German Academic Exchange Service (DAAD); 1977 Award of the City of Vienna for Fine Art; 1972 New York State Council Prize (for the animated film "Selfportrait").
Selected Solo Exhibitions
2023 UCCA Center for Contemporary Art, Bejing, China; 2022 Ferdinandeum, Innsbruck; 2022 Museum of Fine Arts, Boston; 2022 Kunstmuseum Bonn; 2021, 2006 & 2002 Museum für Gegenwartskunst, Siegen; 2020 Museen Böttcherstraße, Bremen; 2019 & 1994 Stedelijk Museum, Amsterdam; 2019, 2017, 1988 & 1977 Albertina, Vienna; 2019 Städtische Galerie im Lenbachhaus und Kunstbau München, Munich (with Martin Kippenberger); 2018 Kunstmuseum St. Gallen; 2018 Kunstmuseum Basel; 2017 Museum Folkwang, Essen; 2017 Zachęta – National Gallery, Warsaw; 2017 National Gallery, Prague; 2016 Tate, Liverpool; 2016 Kunsten Museum of Modern Art, Aalborg; 2016, 2011, 2010, 2005 & 2002 Petzel Gallery, New York; 2016, 2002, 1994, 1992 & 1988 Galerie Ulysses, Vienna; 2014 MoMA PS1, Long Island City; 2013 Deichtorhallen, Hamburg; 2013 Capitain Petzel, Berlin; 2012 Neue Galerie, Universalmuseum Joanneum, Graz; 2012 SBC Gallery of Contemporary Art, Montreal; 2010 Städtische Galerie im Lenbachhaus und Kunstbau München, Munich; 2009 & 1999 mumok, Museum Moderner Kunst Stiftung Ludwig, Vienna; 2009 Museum Ludwig, Cologne; 2008 Serpentine Gallery, London; 2008 Contemporary Arts Center, Cincinnati, OH; 2007 Hauser & With, Zurich; 2006 Museum Moderner Kunst Kärnten, Klagenfurt; 2005 Essl Museum, Klosterneuburg; 2004 Hauser & Wirth, London; 2004 Städel Museum, Frankfurt am Main; 2003 Kunsthaus Zürich, Zurich; 2002 Bayerische Akademie der Schönen Künste, Munich; 2001 Kestner Gesellschaft, Hanover; 1999 Musée des Beaux-Arts de Nantes; 1997 Neuer Berliner Kunstverein, Berlin; 1997 DAAD-Galerie, Berlin; 1997 Kunsthalle Bern; 1997 Kunsthalle Mücsarnok, Budapest; 1995 Kärntner Landesgalerie, Klagenfurt; 1995 Kunstmuseum Bern; 1995 Musée national d'art moderne, Centre Georges Pompidou, Paris; 1995 Städtisches Museum Leverkusen; 1995 Kunstmuseum Ulm; 1995 Kulturhaus Graz; 1994 St. Petri, Lübeck; 1994 Kunstverein, Frankfurt am Main; 1992, 1989 & 1981 Galerie Klewan, Munich; 1990 Liljevalchs Konsthall, Stockholm; 1990 Haus am Waldsee, Berlin; 1990 Museum Wiesbaden; 1989 Galerie Ulysses, New York; 1989 Kunstmuseum Luzern; 1989 Kunstverein, Hamburg; 1988 & 1985 Kärntner Landesgalerie, Klagenfurt; 1988 Salzburger Landessammlungen Rupertinum, Salzburg; 1987 Galerie Thaddaeus Ropac, Salzburg; 1985 Museum moderner Kunst/Museum des 20. Jahrhunderts, Vienna; 1985 Kunstmuseum Düsseldorf; 1985 Kunsthalle Nürnberg; 1982–1984 Mannheimer Kunstverein, Mannheim; Kunstverein Hannover, Hanover; Kunstverein München, Munich; Museum Kunstpalast, Düsseldorf; Galerie Haus am Waldsee, Berlin; Neue Galerie am Landesmuseum Joanneum, Graz; 1978 Haus am Lützowplatz, Berlin; 1977 Kunstverein für Kärnten, Klagenfurt; 1973, 1970, 1964 & 1960 Galerie nächst St. Stephan, Vienna; 1970 Austrian Institute, New York; 1961 Landesmuseum Kärnten, Klagenfurt.