10.9.—9.10.2021
Julius Heinemann,
Rudi Tröger
Silent Encounter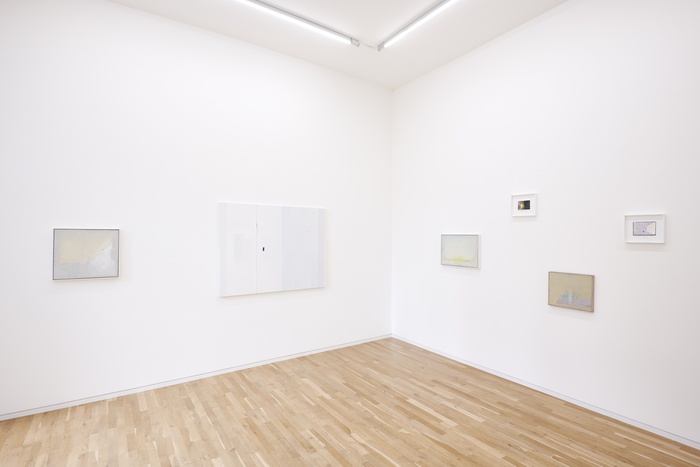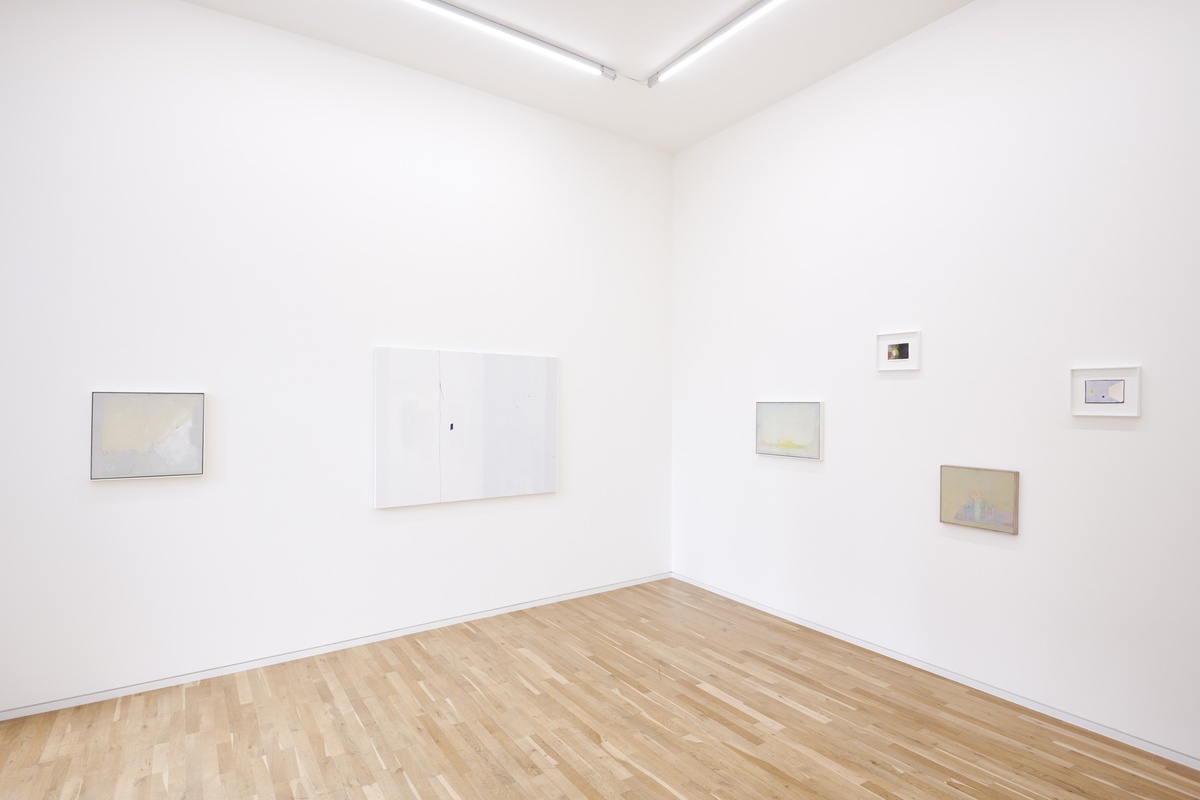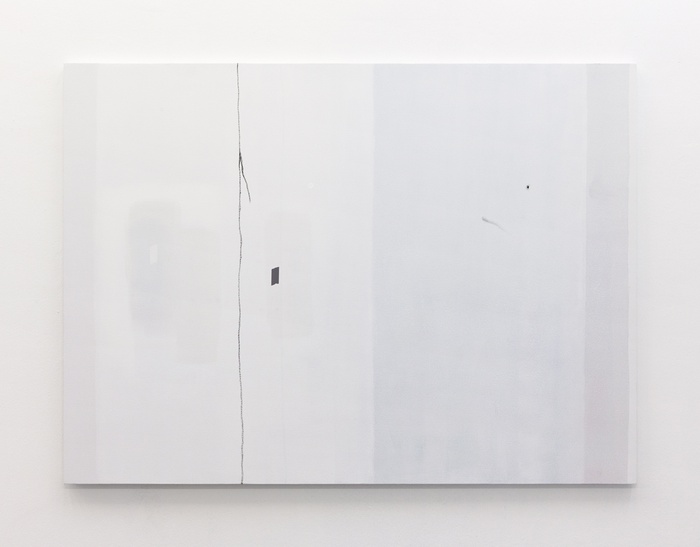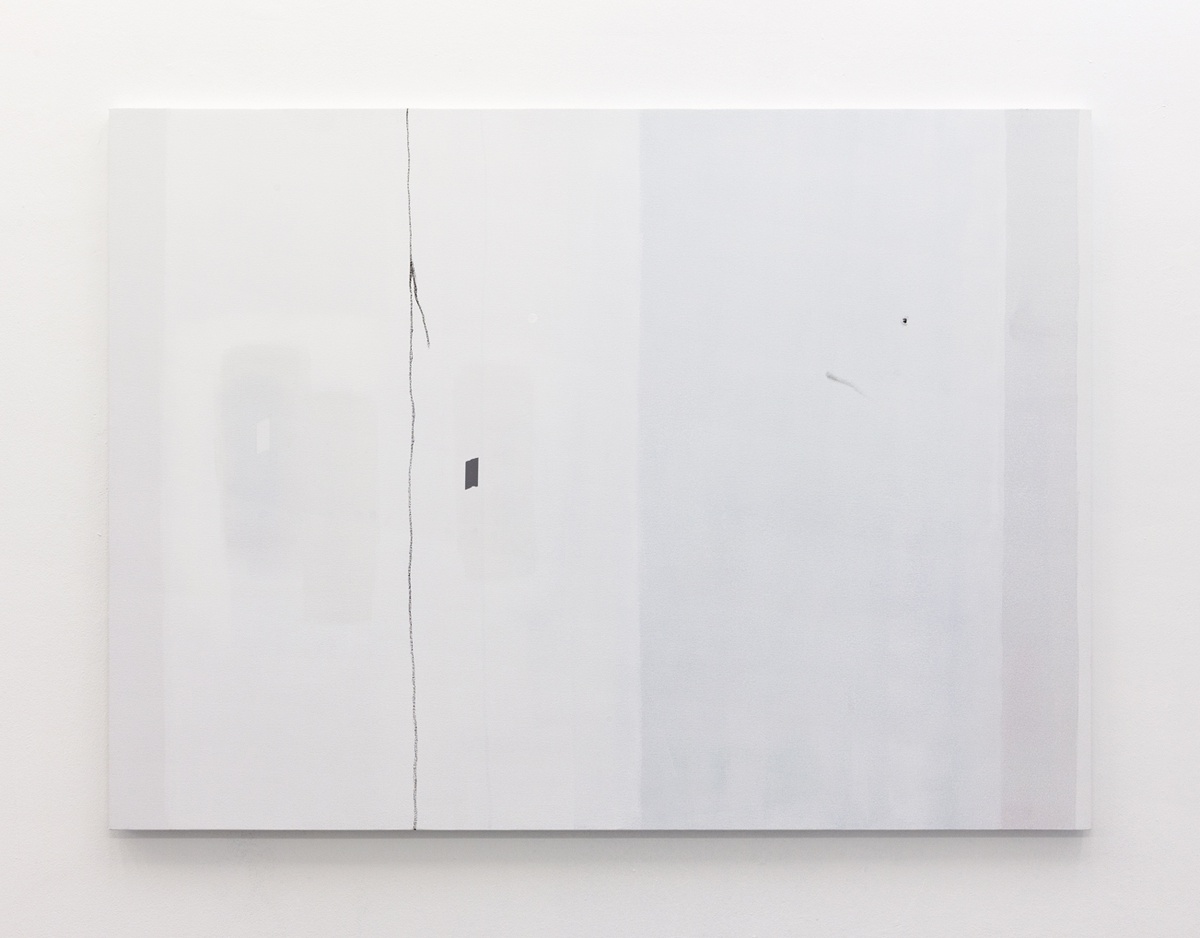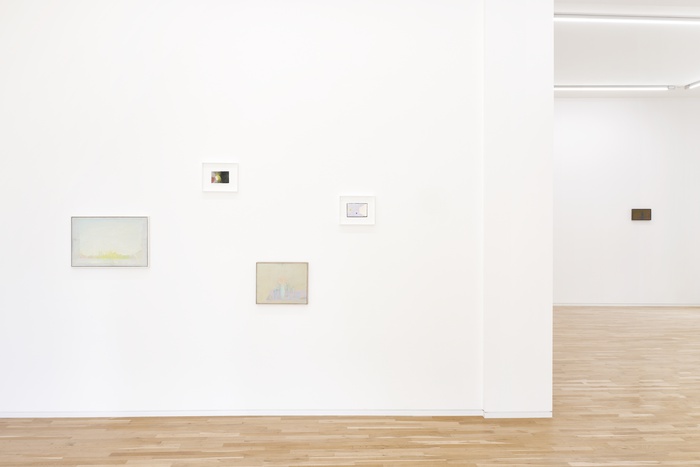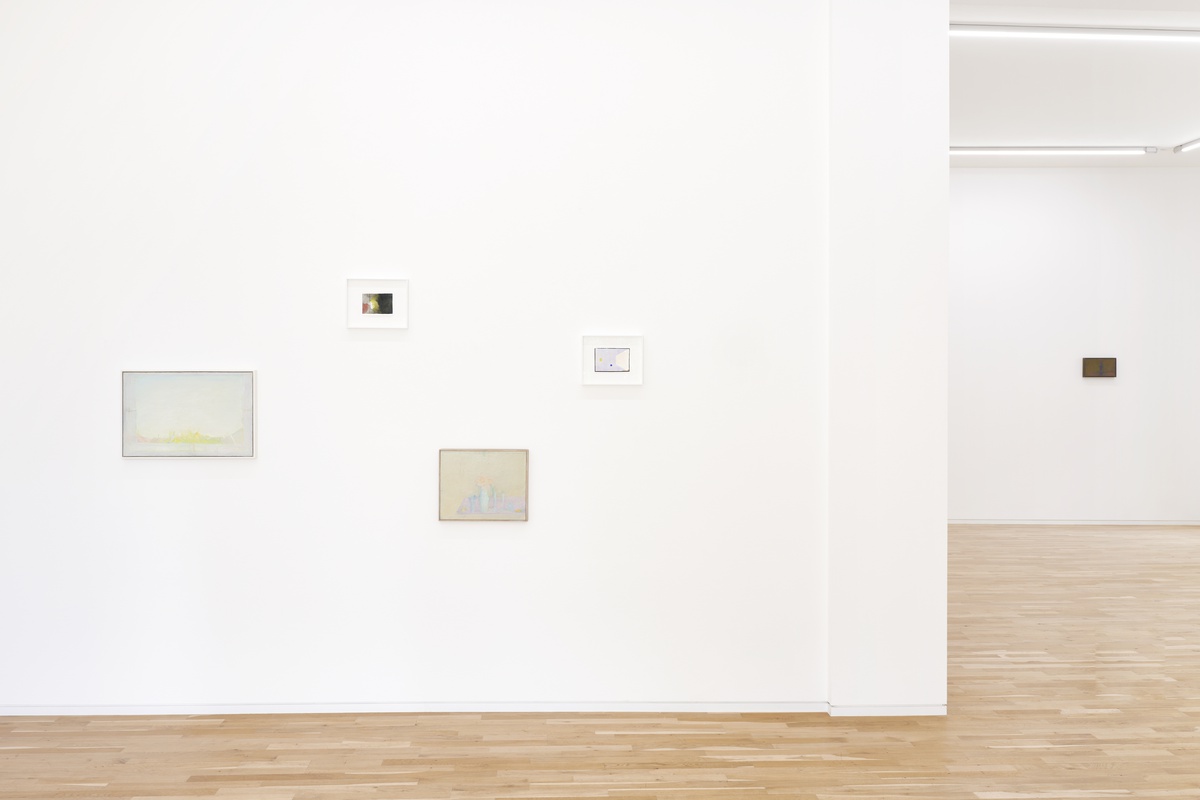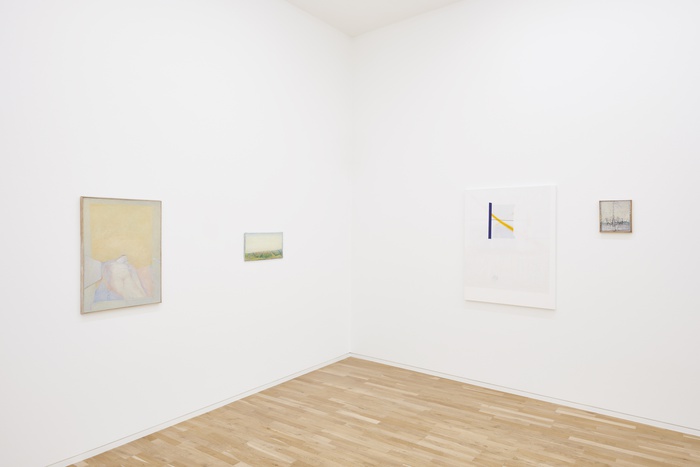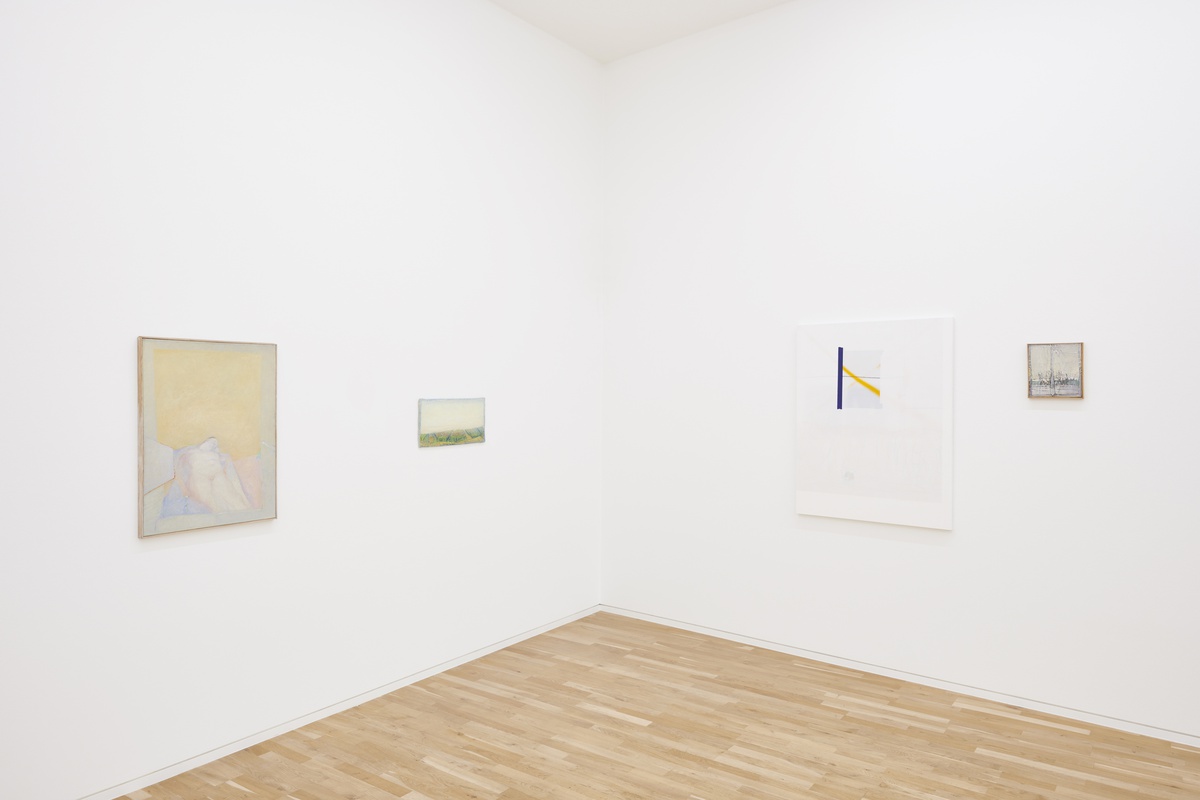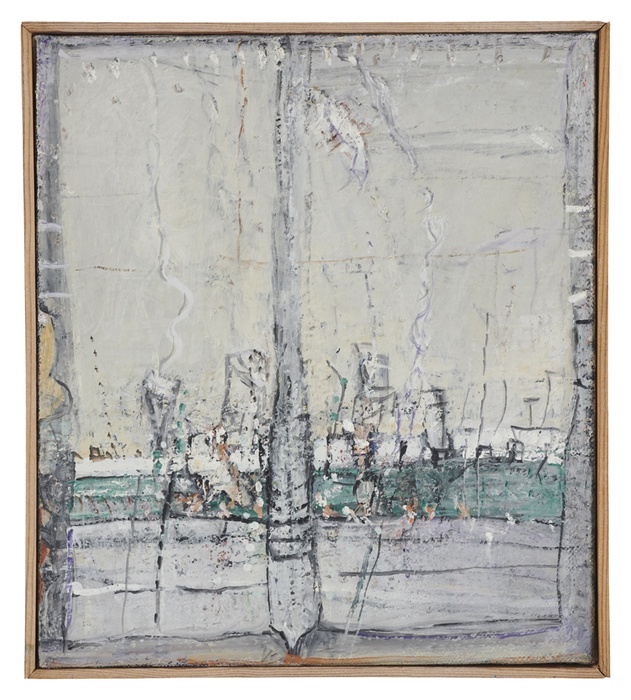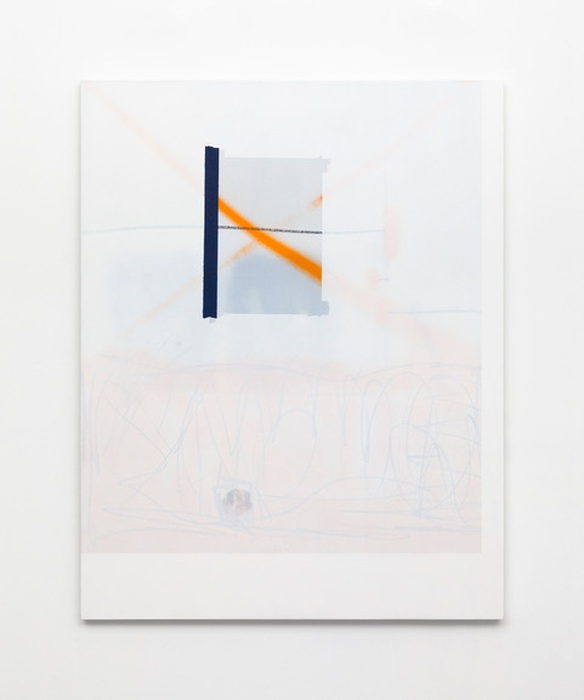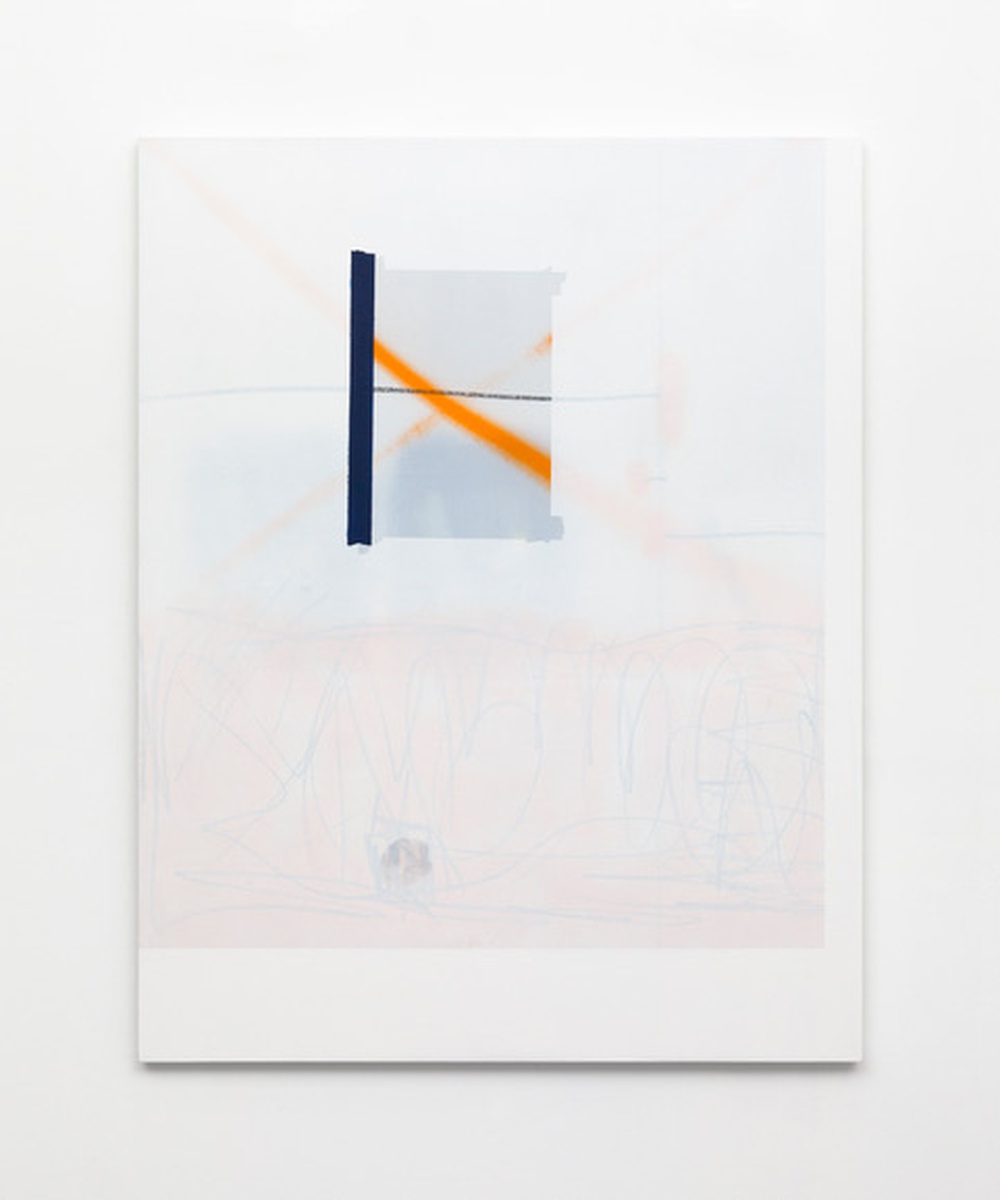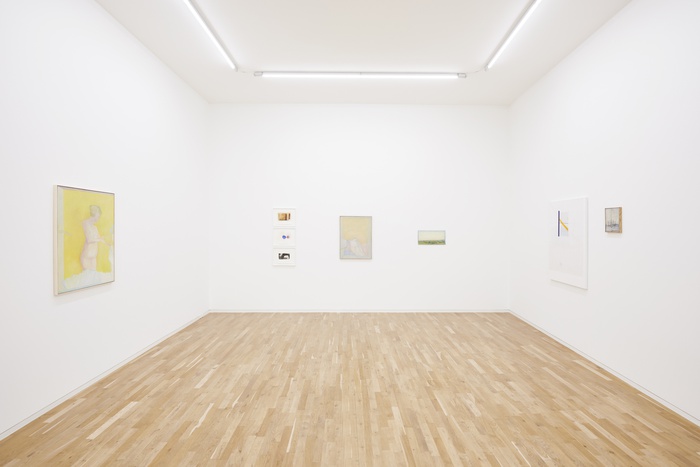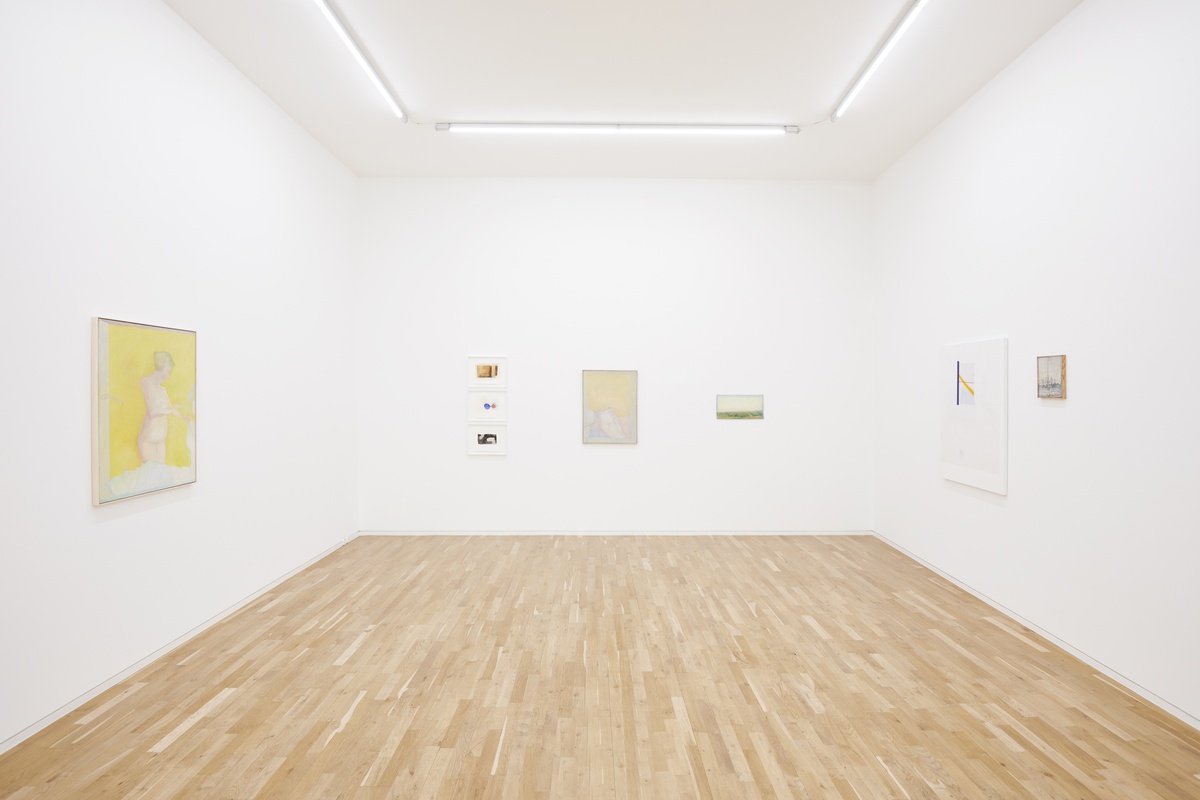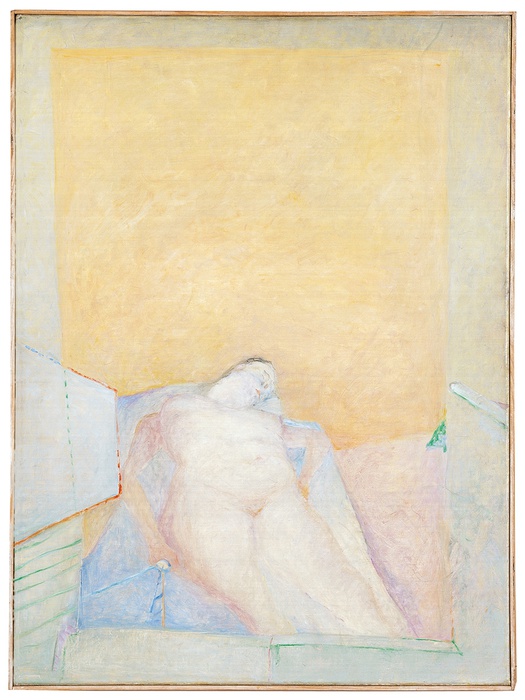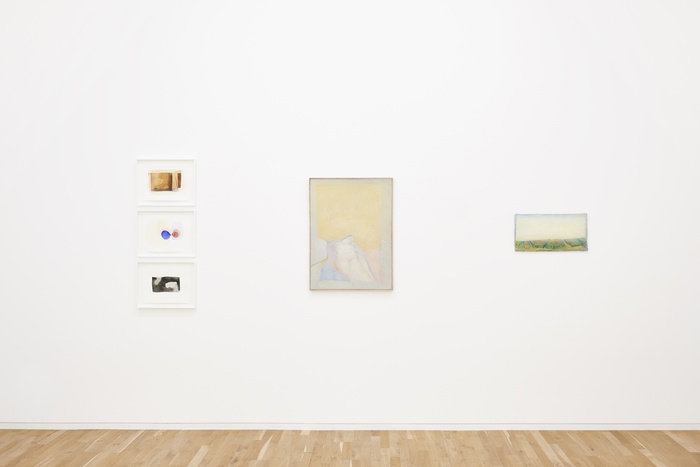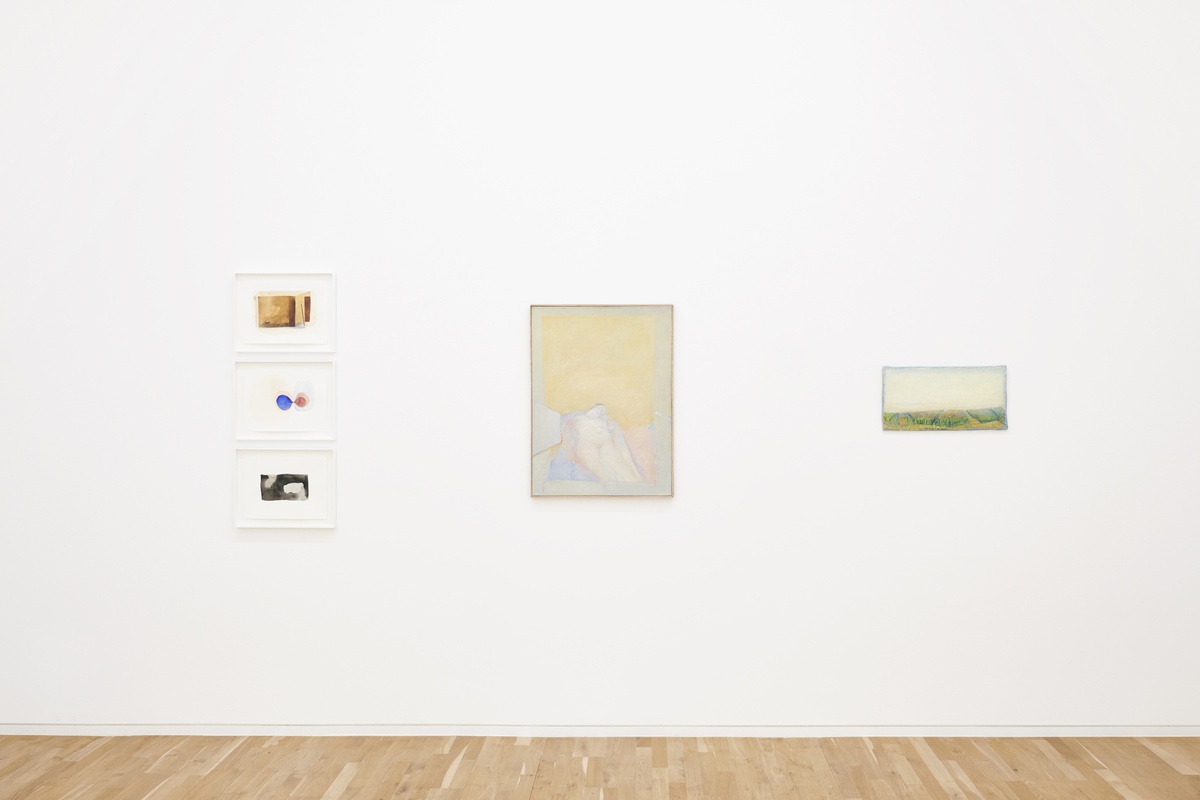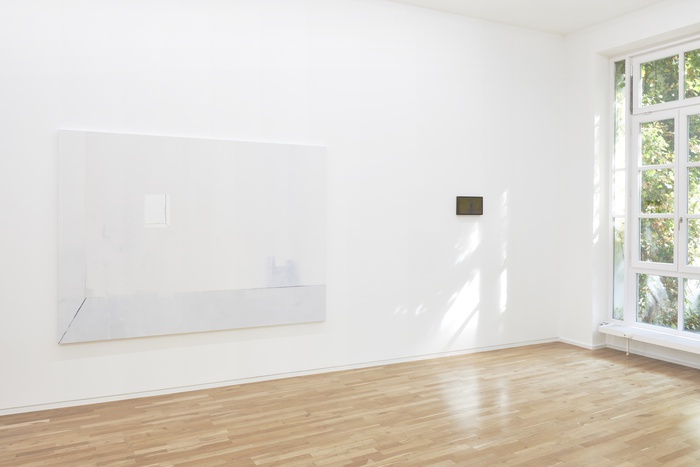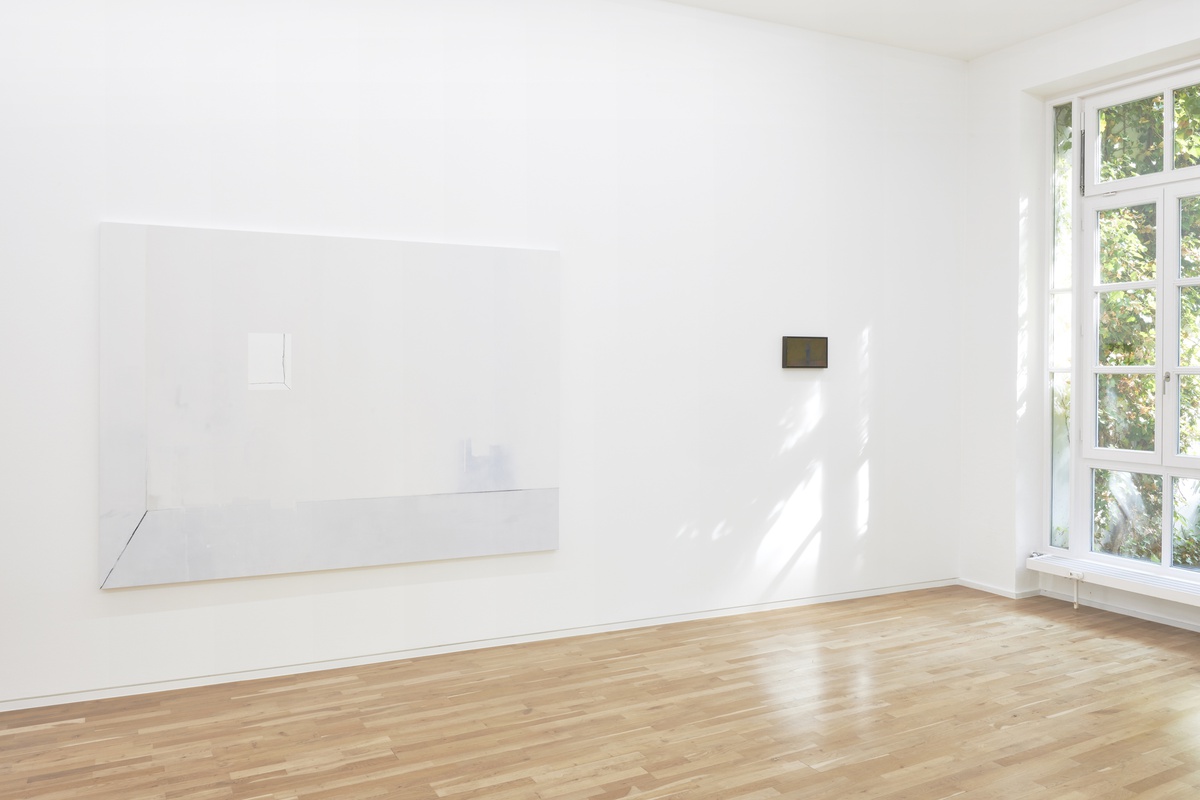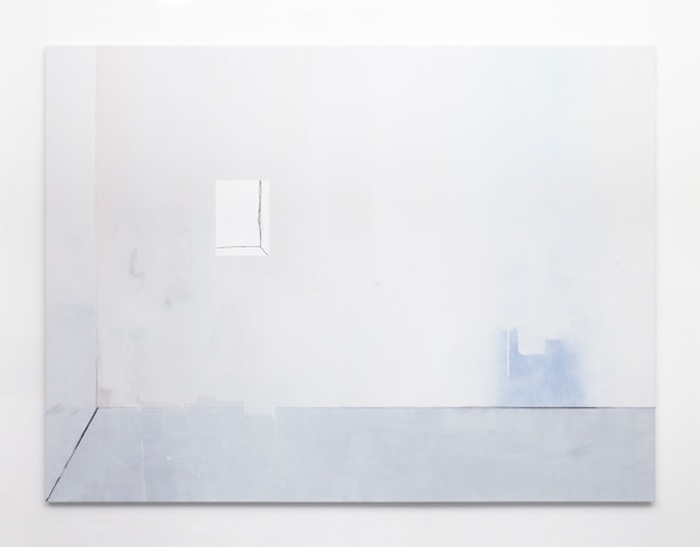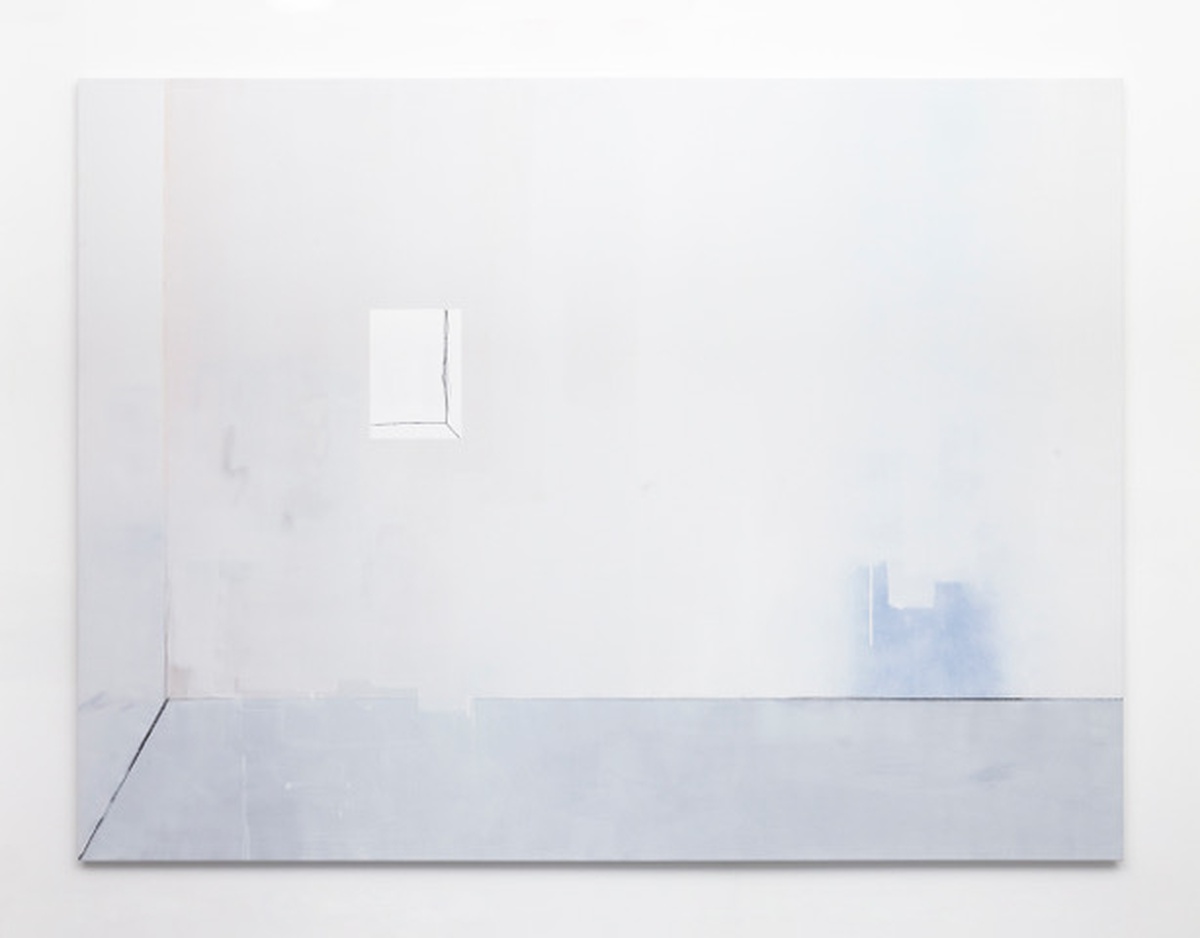 An urban silhouette looms indistinctly from the canvas as if seen through a filter of fog: this untitled work from 1970, in which Rudi Tröger restricts himself to a light color palette, appears calm and contemplative. Both the delicate, finely graduated color scheme and flat composition require closer examination in order to identify the faint motif and perceive the wintery roofs. The compositional framework of this piece suggests the artist cast his gaze out of the window: a symbolic image that has been revisited throughout art history, from Caspar David Friedrich to Marcel Duchamp. As a link between inside and out, it describes a place of transition, an intersection between humanity, culture, and nature, between a closed and open space. Moreover, Leon Battista Alberti's metaphor of the painting as an open window to the world invites a discourse on painting itself, whereby questions of perspective and spatial construction, but also of seeing and perception come into play.
"Threshold situations" are also visible in paintings and watercolors by Julius Heinemann, where window structures, frames, borders, and openings can be seen repeatedly. Titles such as "The Inner World of the Outer World of the Inner World" ("Die Innenwelt der Außenwelt der Innenwelt", 2020) or "The Space in Between" (Der Zwischenraum, 2019) are both expressions of a transitory, ephemeral moment. Architectural fragments and spatial structures merge with individual marks to form subtle compositions. While Heinemann refines certain details, he leaves other areas empty, referencing the white cube surrounding the work. Spaces of the image are only hinted at, traces partially blurred or overlaid. Heinemann uses the peculiarities of different utensils such as acrylic, spray paint, graphite, or crayon to achieve the desired effect: whether as a precise line or a hazy surface. Oscillating between reality and fiction, the concrete and the abstract, his works are often reduced to the non-colors of black and white and the grey tones in between, highlighting the interplay of light and shadow in particular. At the same time, Heinemann creates vivid contrasts through distinctive accents of color. New fields of vision and perspectives are revealed, which form their own pictorial ideas in the mind of the viewer. Alongside the perception of space and time, the artist primarily focuses on the deconstruction of socio-political contexts.
While Heinemann continues his reflections on painting, structure, and space using installations to create new modes of seeing, Tröger focuses on the two-dimensional format. Classically trained in painting, his work – depending on the phase – is positioned in relation to Paul Cézanne, Paul Klee, the Impressionists, or Jean Dubuffet, for example. Actually, this can only ever be understood as a starting point, as Tröger has developed his own visual language, which he uses to realize his ideas on color, form, surface, space, and line. In contrast to his impasto paintings, which are covered with dense balls of lines, the works from the late 1960s and 1970s shown in the exhibition reflect a tendency towards smooth, translucent surface structures. Landscapes in fresh green-blue colors, nudes depicted in yellow tones, or light and dark flower still lifes, in which Tröger negates perspective and deliberately dissolves contours, illustrate his skill in terms of lighting and color. In doing this, Tröger continuously directs our gaze through the window, intensifying the process of seeing and subsequently the visual experience, just as Heinemann creates new spaces of experience. Although they are separated by several generations and their respective artistic influences differ, these two artists enter into a dialogue: quietly and unobtrusively.
Julius Heinemann (b. 1984 in Munich, lives and works in Berlin) studied photography at the Folkwang University of the Arts, Essen, as well as at the Academy of Fine Arts Leipzig, before dealing intensively with sculpture at the Royal College of Art in London. Various artist residencies led him to São Paulo, Maastricht, Calasetta, and Mexico City. In addition to this, Heinemann has shown his work internationally, in Amsterdam, Antwerp, Zurich, and Bogotá, among others. This year he had a solo exhibition at the Forum Kunst Rottweil.
Rudi Tröger (b. 1929 in Marktleuthen, lives in Indersdorf) studied at the Academy of Fine Arts in Munich from 1949 to 1957, where he also taught for twenty-five years, starting in 1967. Tröger has been awarded various prizes, the Kulturpreis Bayern for painting most recently in 2013. The artist has worked with Fred Jahn for many years: after the first joint solo exhibition in 1985, numerous solo shows followed (with publications). A comprehensive monograph was published by Sieveking Verlag in 2019. Works by the artist can be found in important collections, such as the Bayerische Staatsgemäldesammlungen, the Staatliche Graphische Sammlung, and the Städtische Galerie im Lenbachhaus, Munich, the Städtische Galerie, Dachau, the British Museum, London, and the Art Museum, Saint Louis.