9.9.—14.10.2023
Baaderstraße 56 B
In between flatlands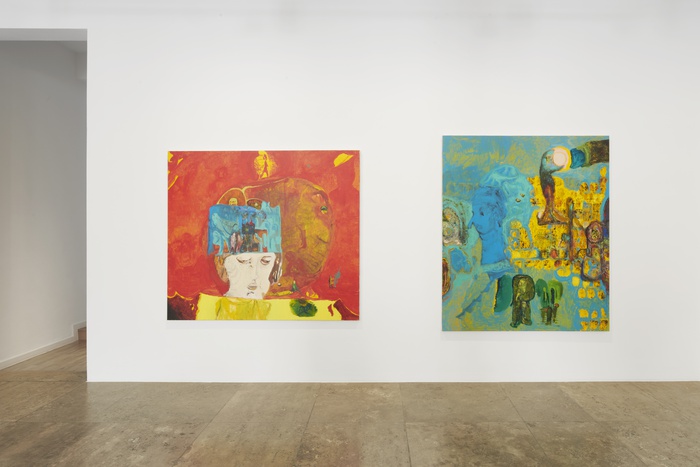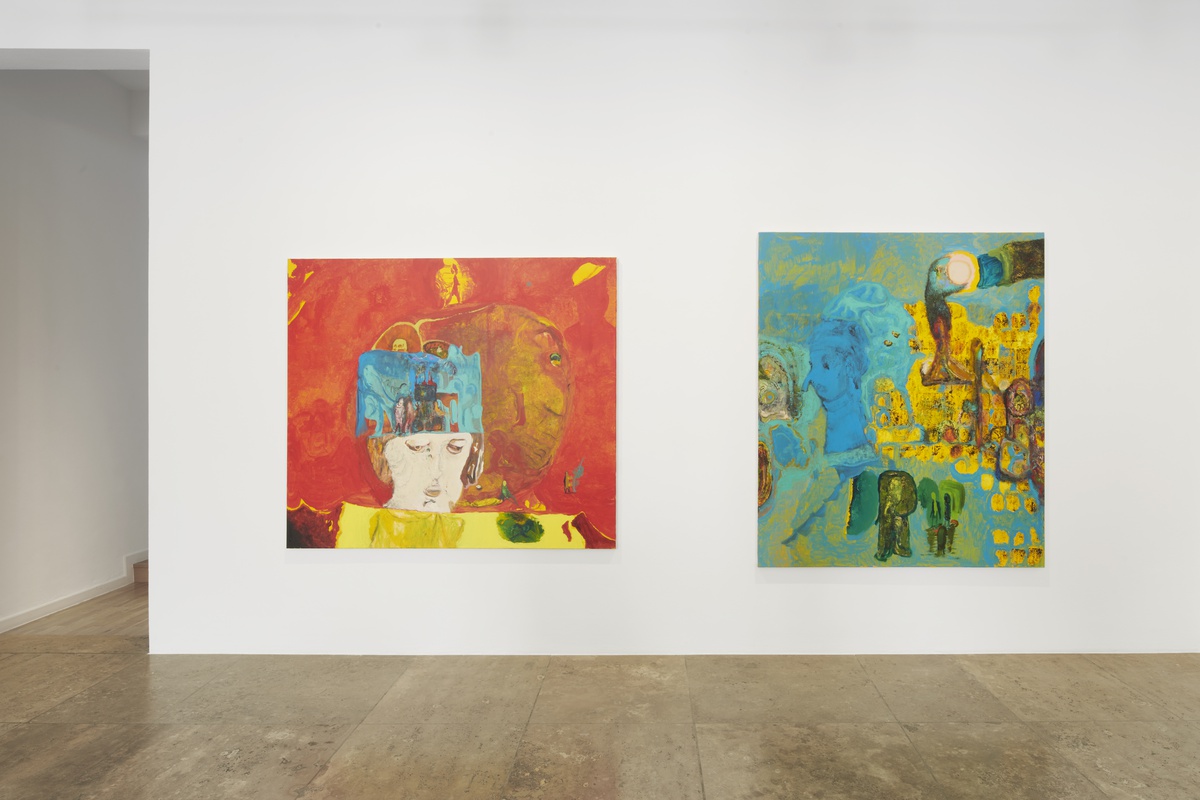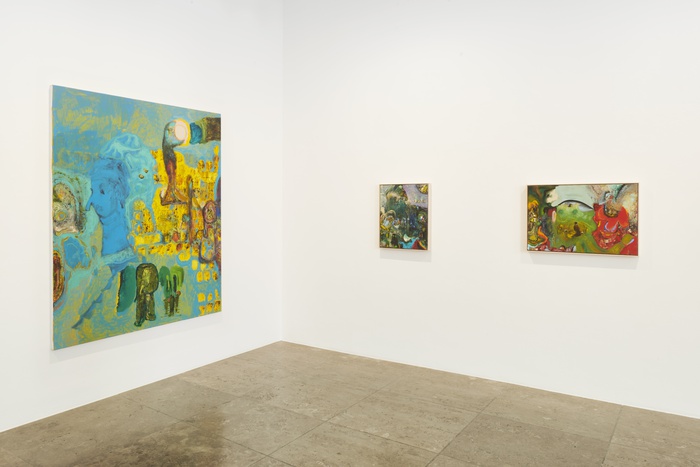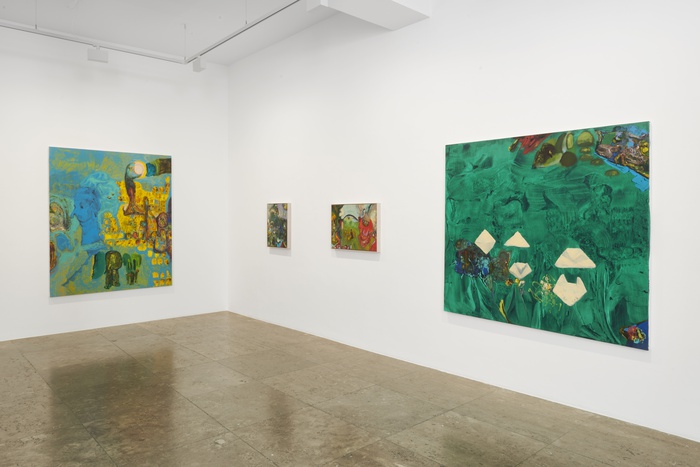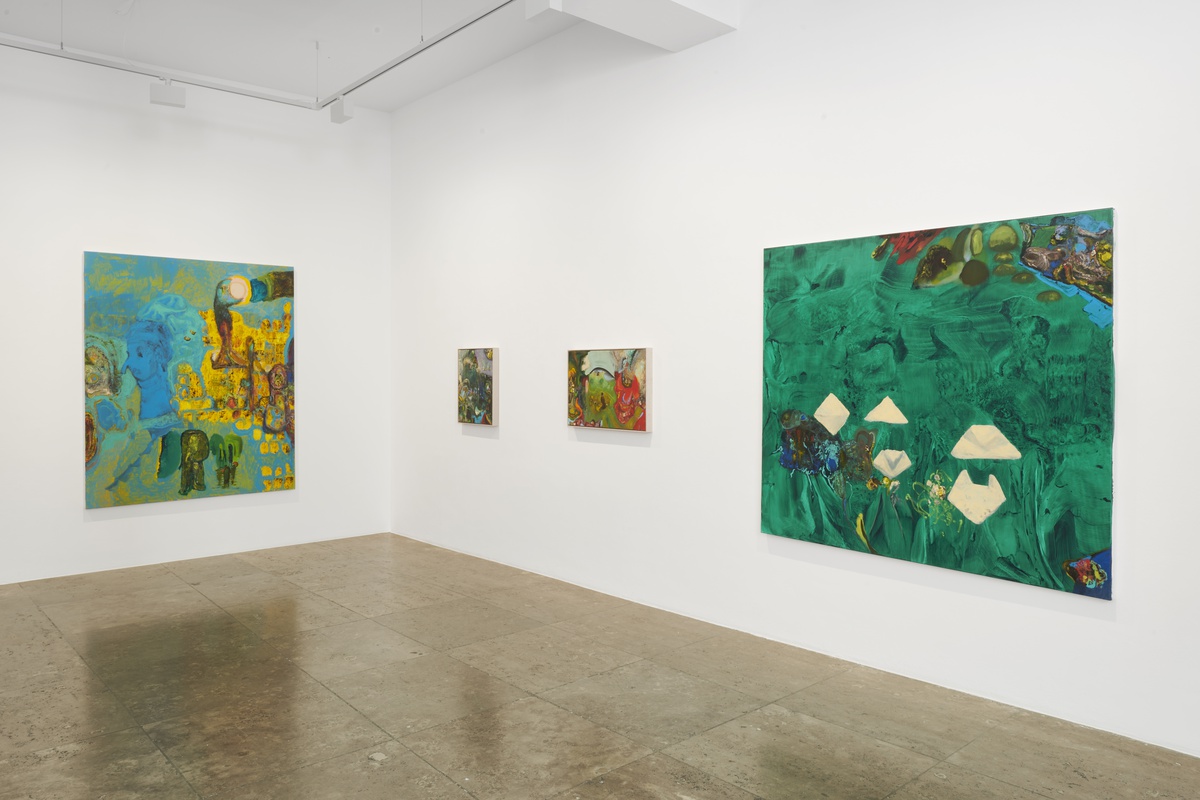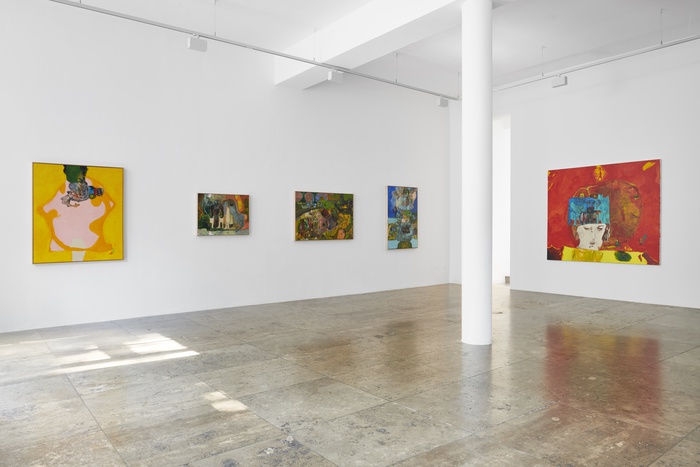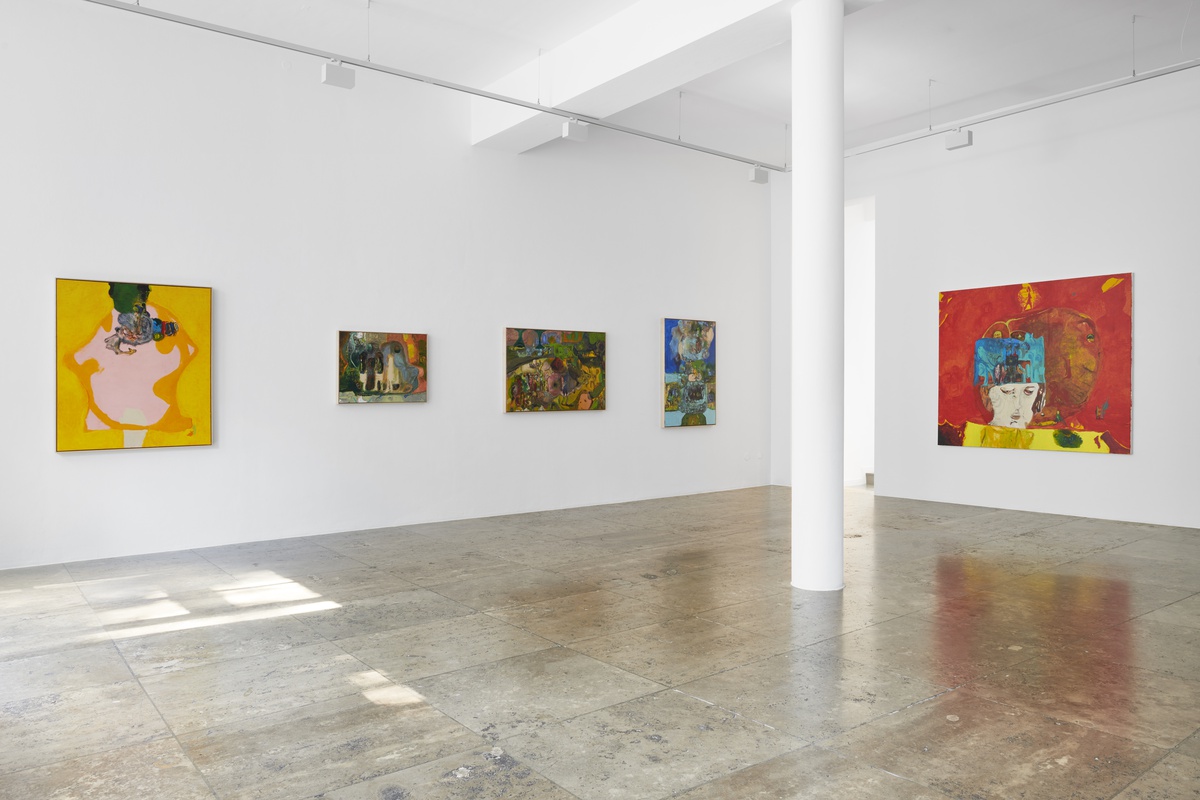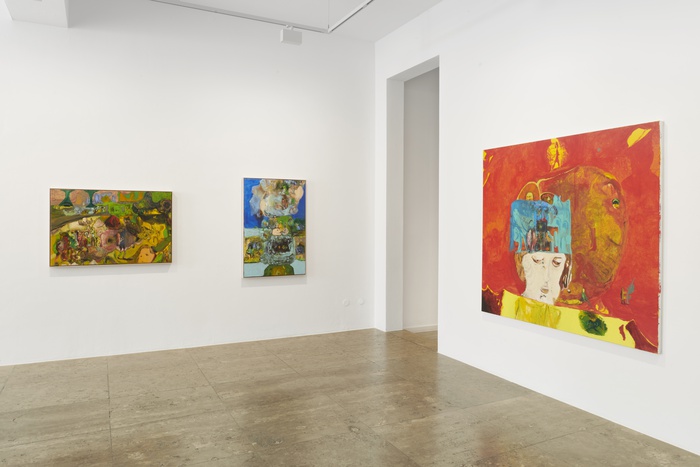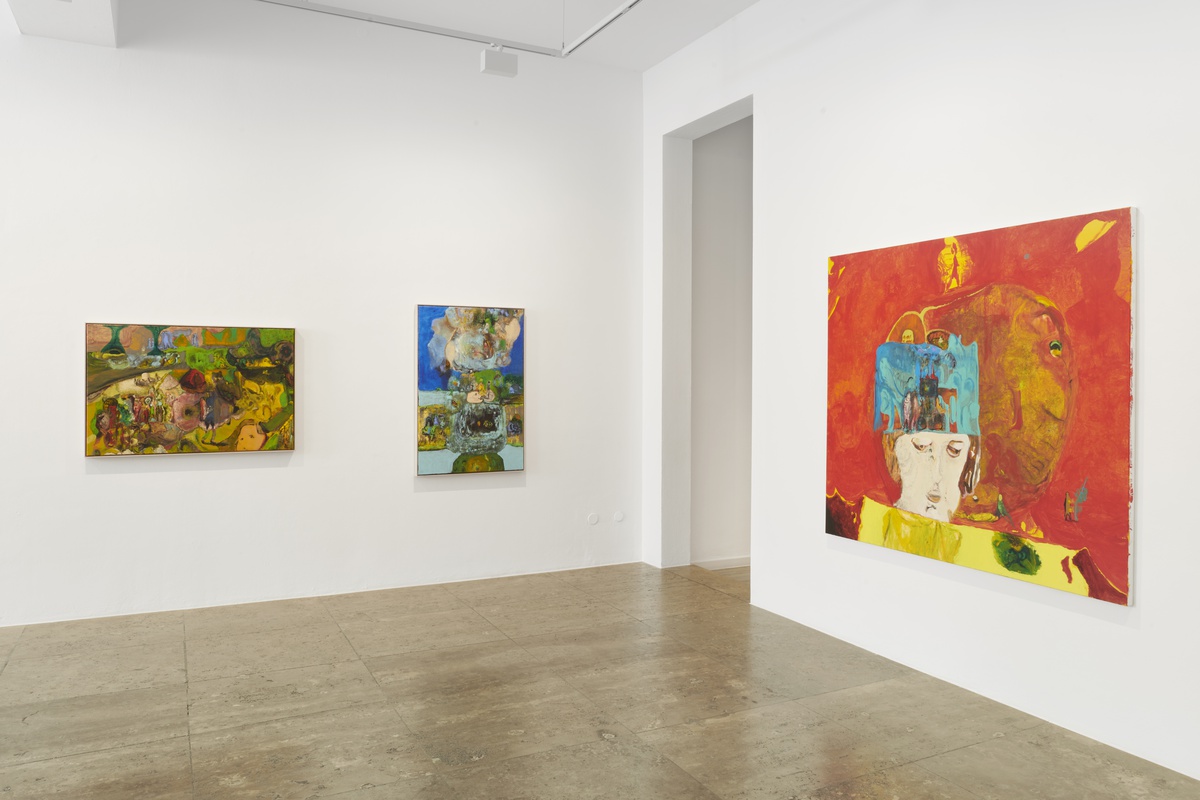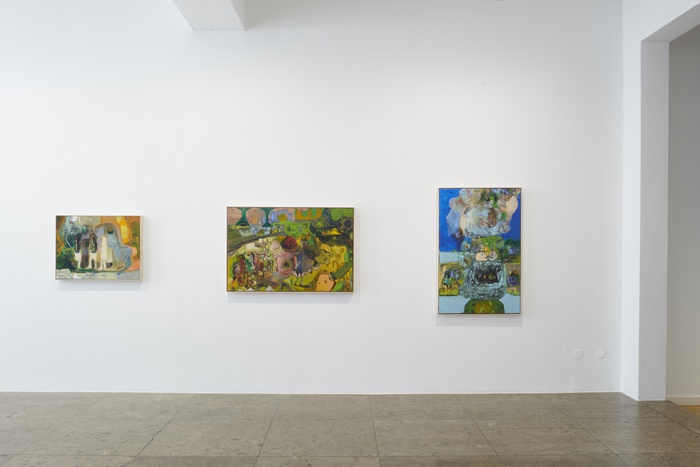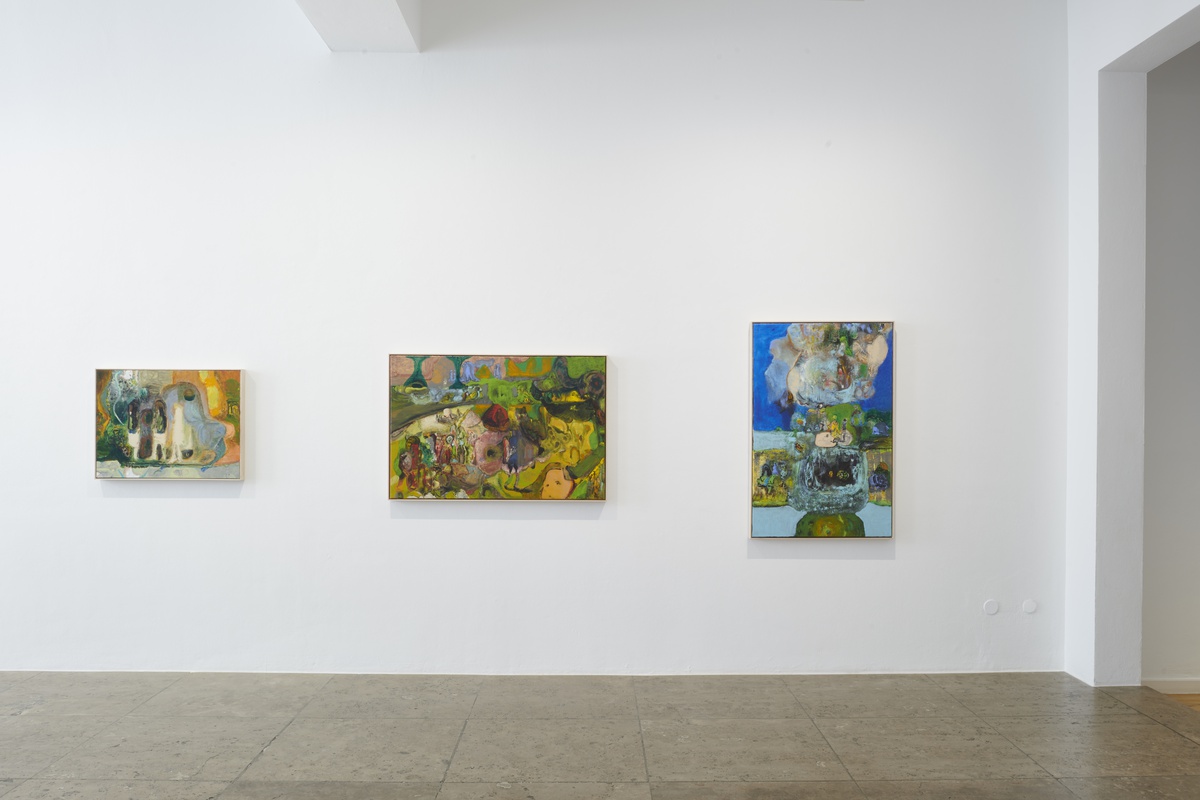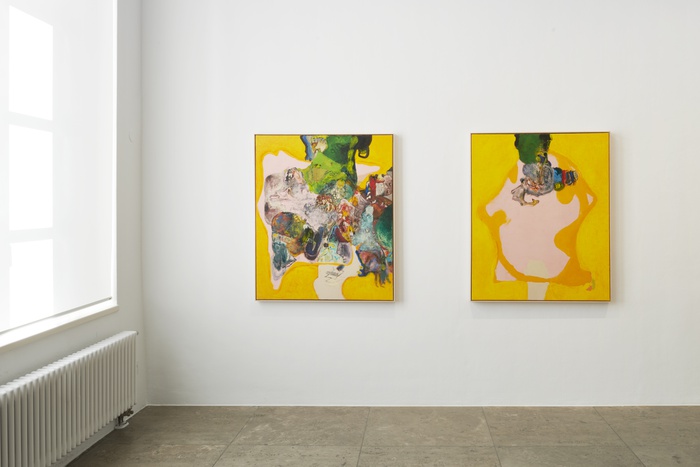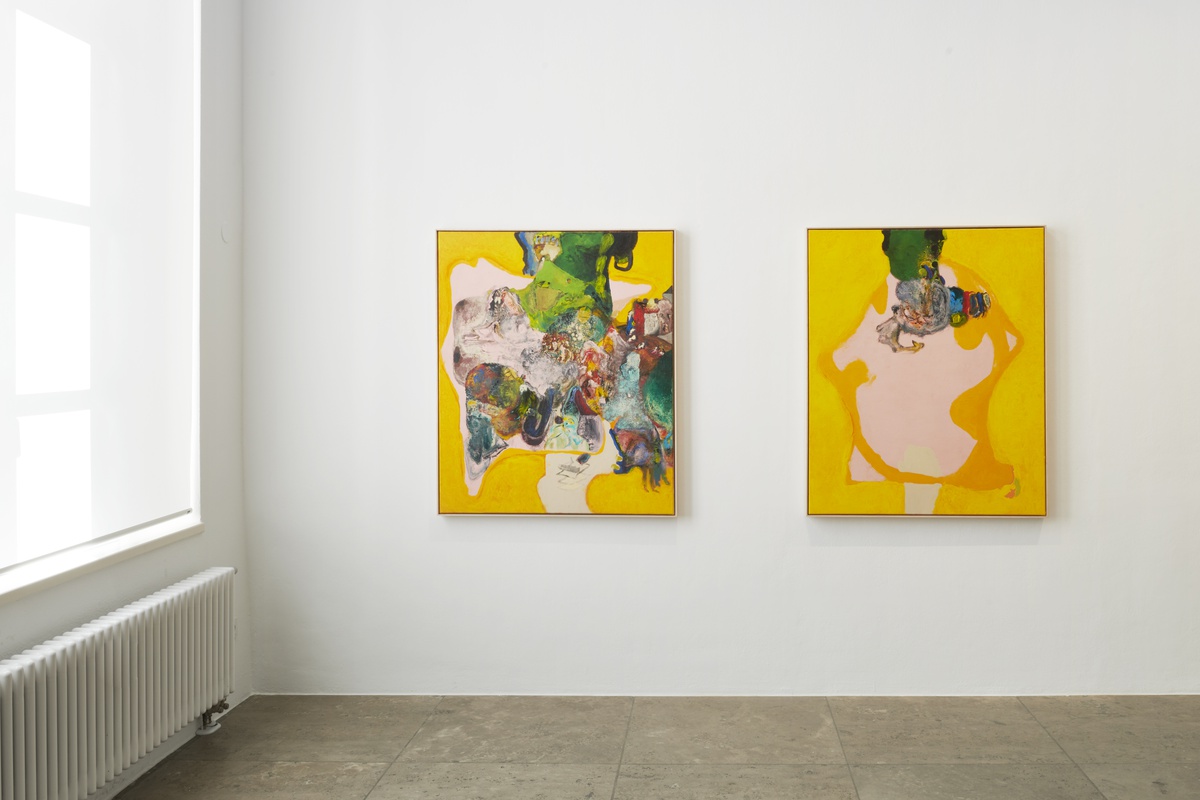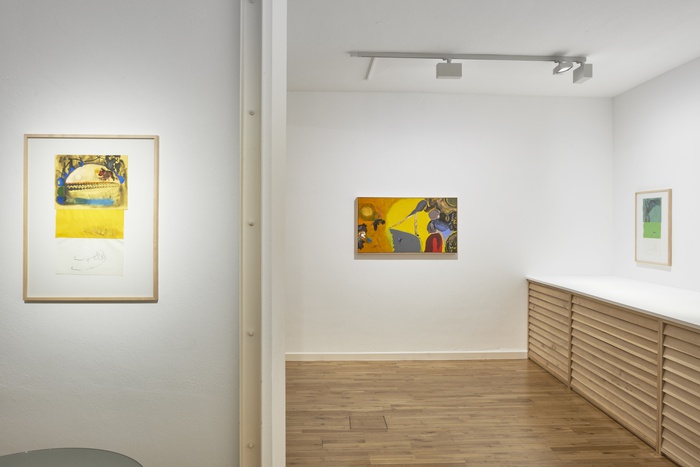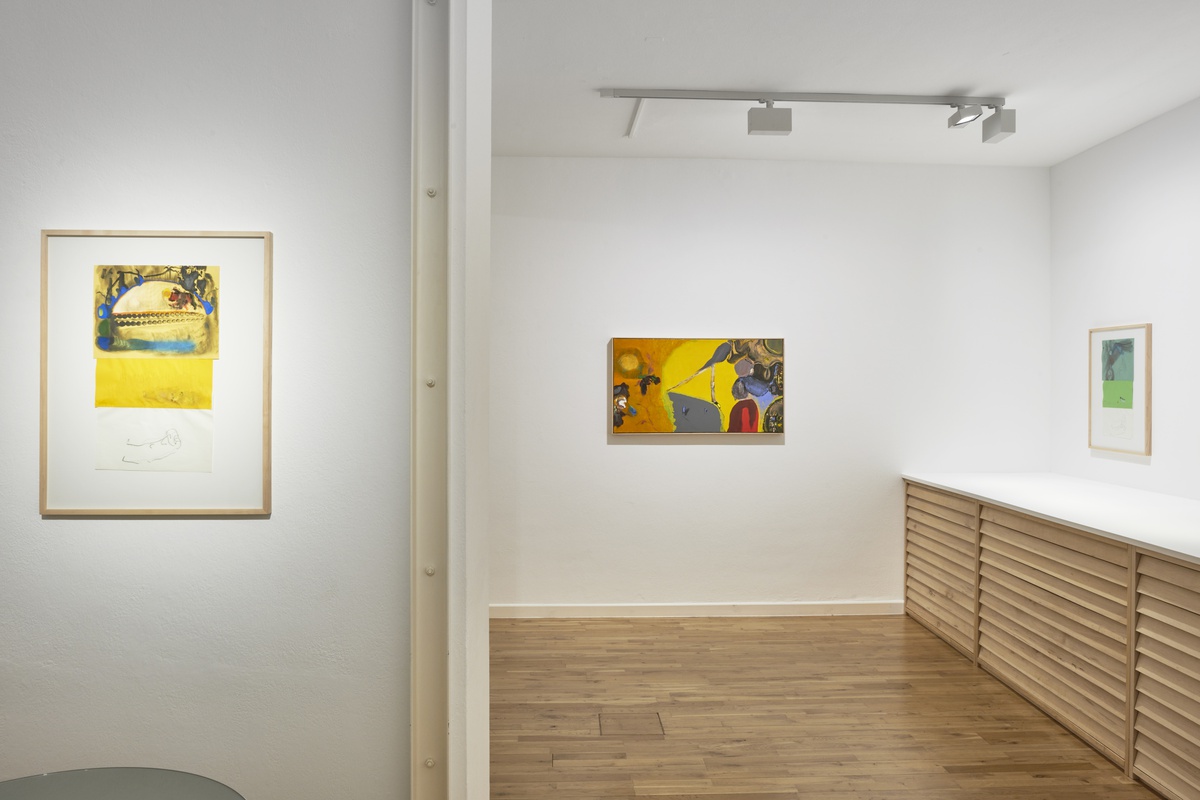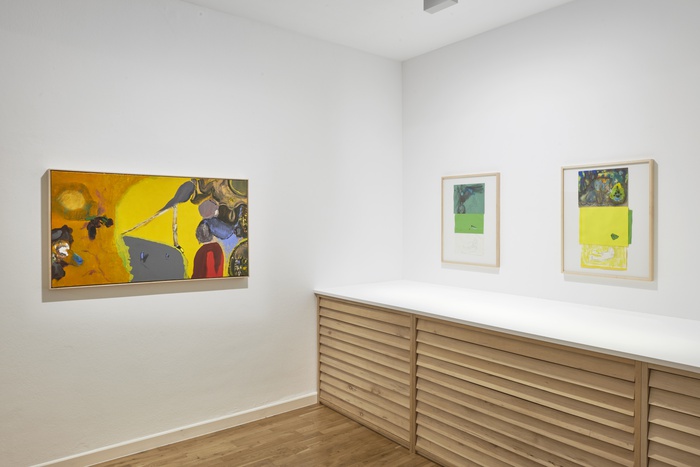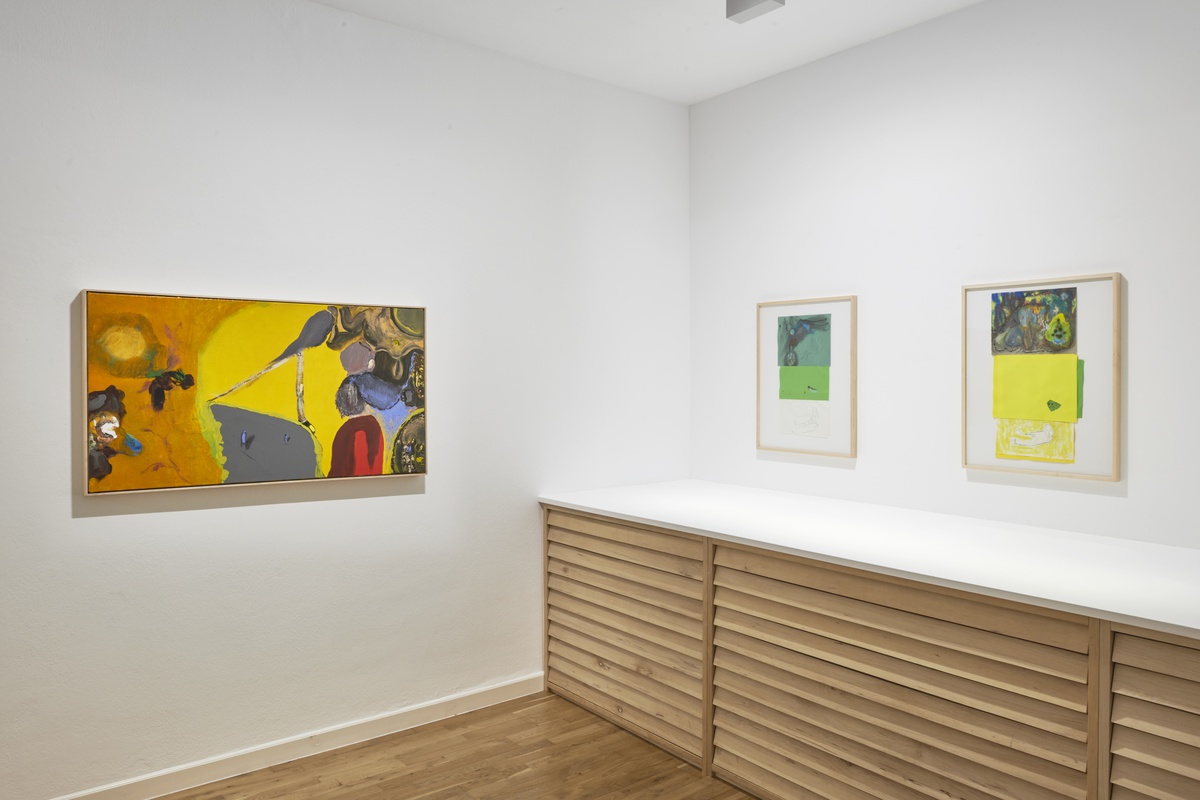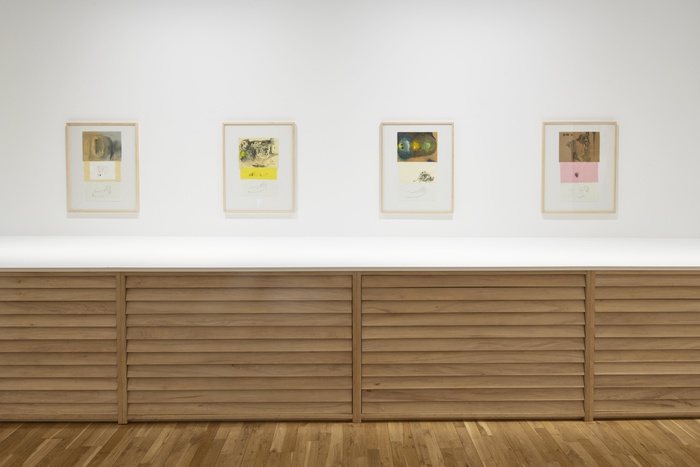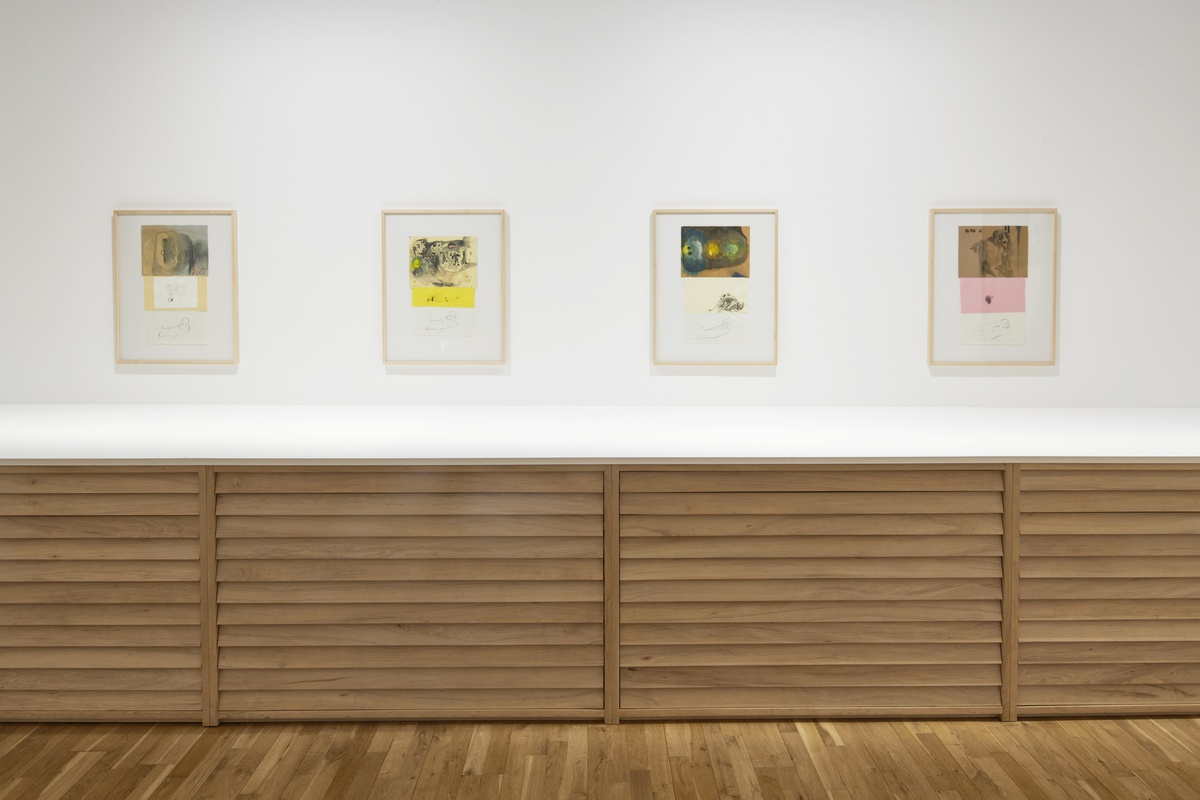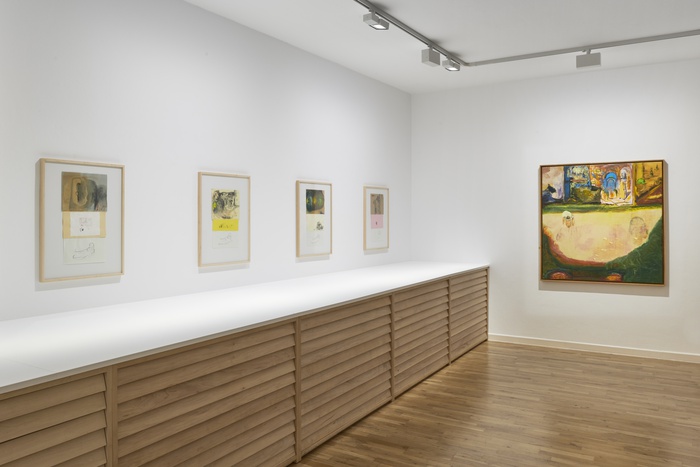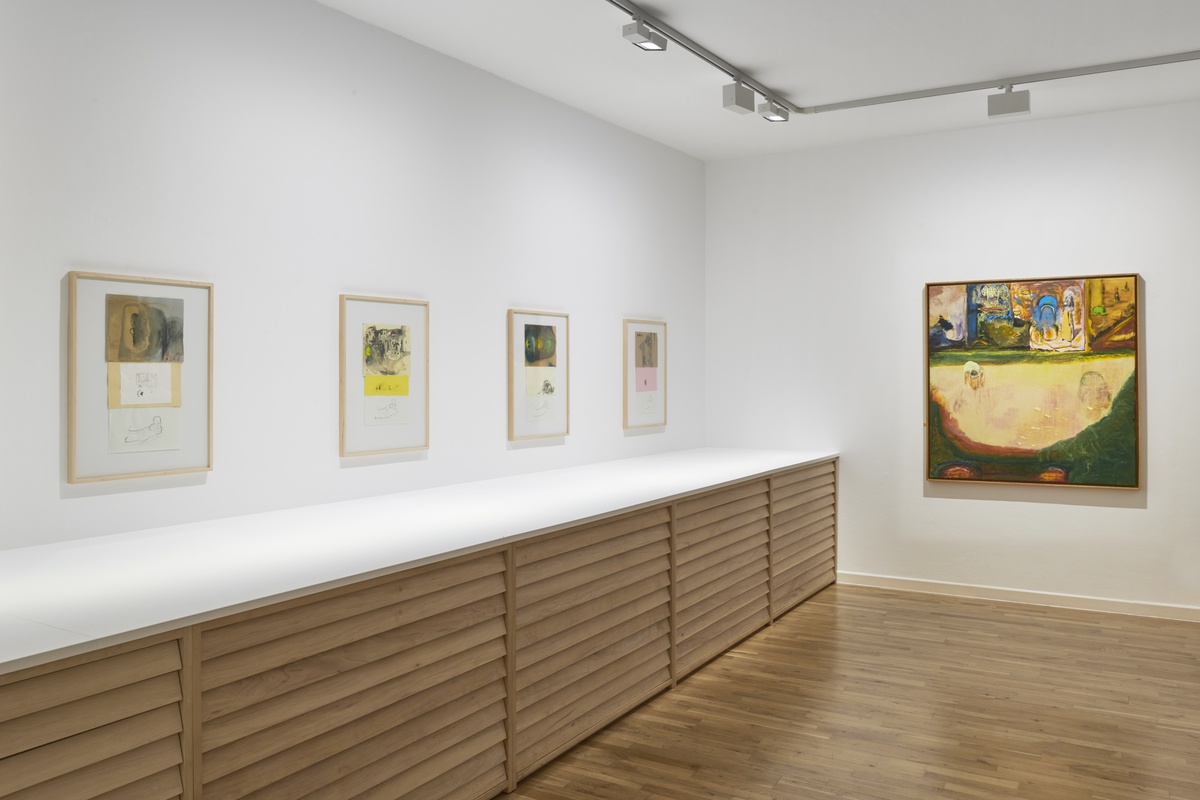 Opening: Friday, September 8, 2023, 6–9pm
VARIOUS OTHERS Special opening hours: Saturday, September 9, 12–7pm, & Sunday, September 10, 12–6pm
The exhibition project is realized within the context of VARIOUS OTHERS hsoting Jorge Queiroz.
Jorge Queiroz is a Portuguese painter and draftsman. His first exhibition at Jahn und Jahn in Munich, on view from September 9 until October 14, 2023, is titled In between flatlands. His practice, which straddles the domains of painting and drawing, often proceeds in bodies of work. In this instance, Queiroz has developed an ensemble whose thematic concerns are centered in questions of art itself such as possible ways of interconnecting elements in the pictorial space; at heart, they grapple with coincidence and the relation between order and disorder. Most of the works date from this year. Queiroz is a master of the unconstrained gaze. What propels him is a visuality that projects the union of man and nature and seeks to limn its pictorial equivalent. Steering a path between abstraction and concretion, he devises modes of representation that gesture toward reality as it presents itself to the eye while also being thoroughly ingrained in the reality of color. "In between flatlands" is the fruit of a journey, an adventure among different milieus and intellectual habitats, touching on regions including the "Land of figure", the "Land of eye", and the "Land of the future". To date, the artist has set course for fifteen such imaginary realms. Queiroz simulates interior and exterior spaces. His visions revolve around mental and figurative-formative landscapes. We observe him savoring the greatest liberty a painter can achieve: the freedom to abandon himself entirely to the present moment. Surfing the ground in colors, making the paint gurgle and undulate, escaping, in the creative process, one island for the next, he forges expressions of a conquest in uncharted terrain. Queiroz summons images from a surging stream of ideas. He swims through time and space, treasuring up a store of signifiers that symbolizes the attainability of the unattainable—in pictures whose compelling force is virtually impossible to resist.
—Christoph Tannert
Jorge Queiroz, born 1966 in Lisbon, lives and works in Lisbon, PT. Education: 1999 Master in Fine Arts at the School of Visual Arts, New York, USA; 1991–1993 Ar.Co – Centro de Arte e Comunicação Visuais, Lisbon. Residencies: 2004 Künstlerhaus Bethanien, Berlin; 2007 Récollets International, Paris; 2011 Civitella Ranieri Foundation, Civitella Ranieri Umbertide, Italy. Awards: 2009 Shortlist of the Prix de dessin contemporain, Fondation Daniel et Florence Guerlain; 2015 AICA Fine Arts Award (AICA/MC/Millennium bcp Prize for Visual Arts and Architecture); 2022 Grand Prize, Sovereign Portuguese Art Prize, The Sovereign Art Foundation (SAF). Queiroz participated in the 50th Venice Biennale in 2003, the 26th São Paulo Art Biennial in 2004, and the 4th Berlin Biennale for Contemporary Art in 2006.
His works are held in numerous public collections and international museums, including MoMA – Museum of Modern Art, New York; SFMOMA – San Francisco Museum of Modern Art; Centre Pompidou, Paris; Calouste Gulbenkian Foundation, Lisbon; Deutsche Bank Collection, Frankfurt a.M.; La Banque Postale Collection, Paris; Portuguese State Contemporary Art Collection, Lisbon; FNAC – Fonds National d'Art Contemporain, Paris; Carré d'Art Musée d'Art Contemporain, Nîmes; Cottrell-Lovett Collection, New York; Serralves Foundation Collection, Porto; CaixaForum, Madrid.
Selected solo shows: 2022 Calouste Gulbenkian Museum, Centro de Arte Moderna, Lisbon (with Arshile Gorky); 2021 Galeria Bruno Múrias, Lisbon; 2021, 2015, 2010, 2007 & 2004 Galerie Nathalie Obadia, Paris; 2020 & 2007 Museu de Arte Contemporânea de Serralves, Porto; 2019 Pinksummer Contemporary Art, Genoa; 2018 Sismógrafo, Porto; 2017 & 2011 Galerie Nathalie Obadia, Brussels; 2017 3+1 Arte Contemporânea, Lisbon; 2015 Pavilhão Branco, Museu da Cidade, Lisbon; 2014 & 2010 Sikkema Jenkins & Co., New York; 2012 Fundação Carmona e Costa, Lisbon; 2010 Galería Helga de Alvear, Madrid; 2008 & 2006 Thomas Dane Gallery, London; 2006 Horst-Janssen-Museum, Oldenburg; 2004 Künstlerhaus Bethanien, Berlin; 2004 Studio Guenzani, Milan; 2001 Derek Eller, New York; 2001 Midway Initiative Gallery, Saint Paul, MN, USA.
Selected group shows: 2023 Calouste Gulbenkian Museum, Lisbon; 2022 FRAC Nouvelle-Aquitaine MÉCA, Bordeaux; 2022 Museu de Arte Contemporânea Nadir Afonso – MACNA, Chaves, PT; 2021, 2015, 2011 & 2009 Drawing Biennial, Drawing Room, London; 2021 MAAT – Museum of Art, Architecture and Technology, Lisbon; 2019 Wilhelm-Hack-Museum, Ludwigshafen am Rhein; 2017, 2014 & 2013 Centre Pompidou, Paris; 2016 Musée des Beaux-Arts, Rennes; 2013 Palais de Tokyo, Paris; 2012 Centro Galego de Arte Contemporanea, Santiago de Compostela; 2008 FRAC Picardie, Amiens; 2008 Perna Foundation, Ravello; 2008 Kunstverein Bielefeld; 2007 MUDAM – Musée d'Art Moderne Grand-Duc Jean, Luxembourg; 2006 4th Berlin Biennale for Contemporary Art; 2004 26th São Paulo Art Biennial, Brazil; 2003 50th Venice Biennale; 2001 Museum Boijmans Van Beuningen, Rotterdam.