17.3.—29.4.2023
Baaderstraße 56 C
Basic Research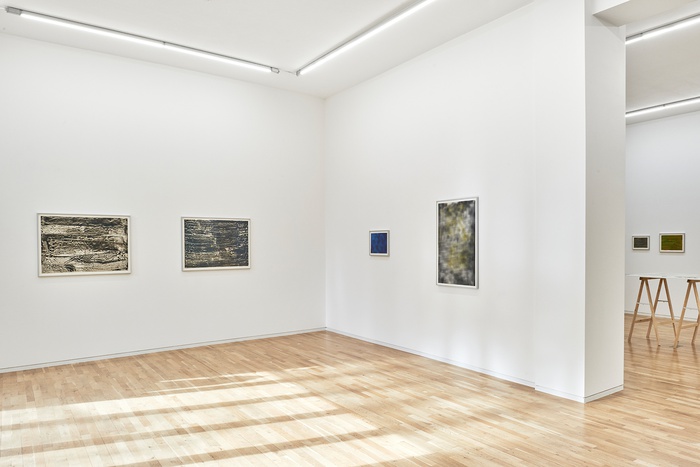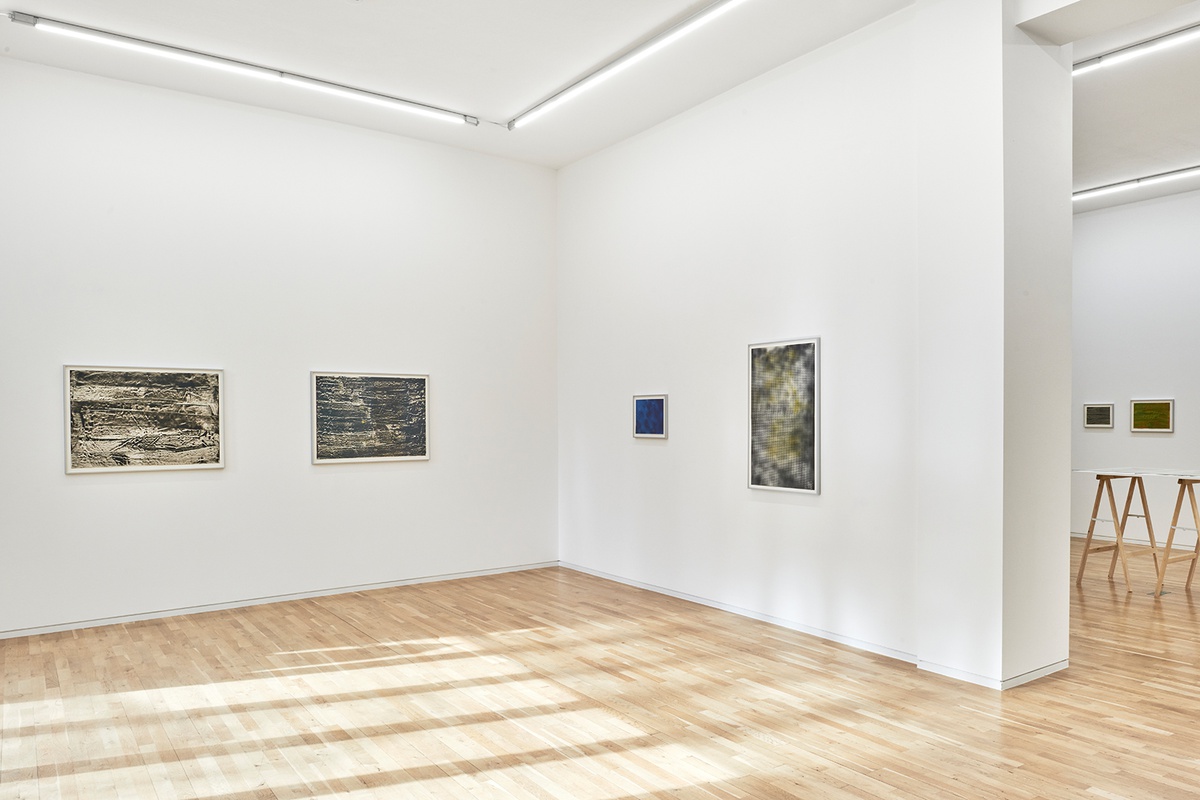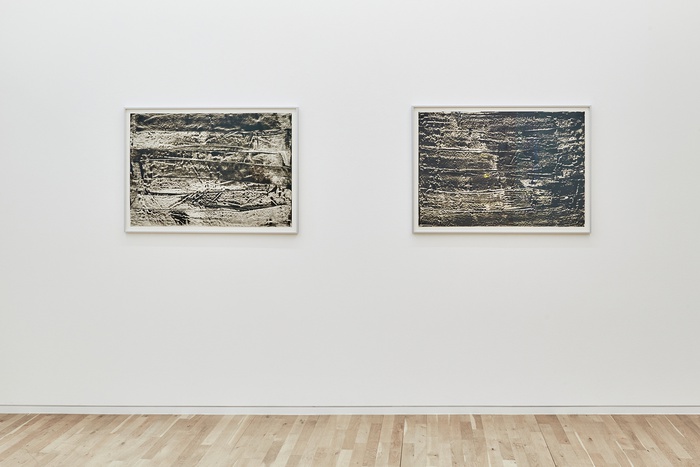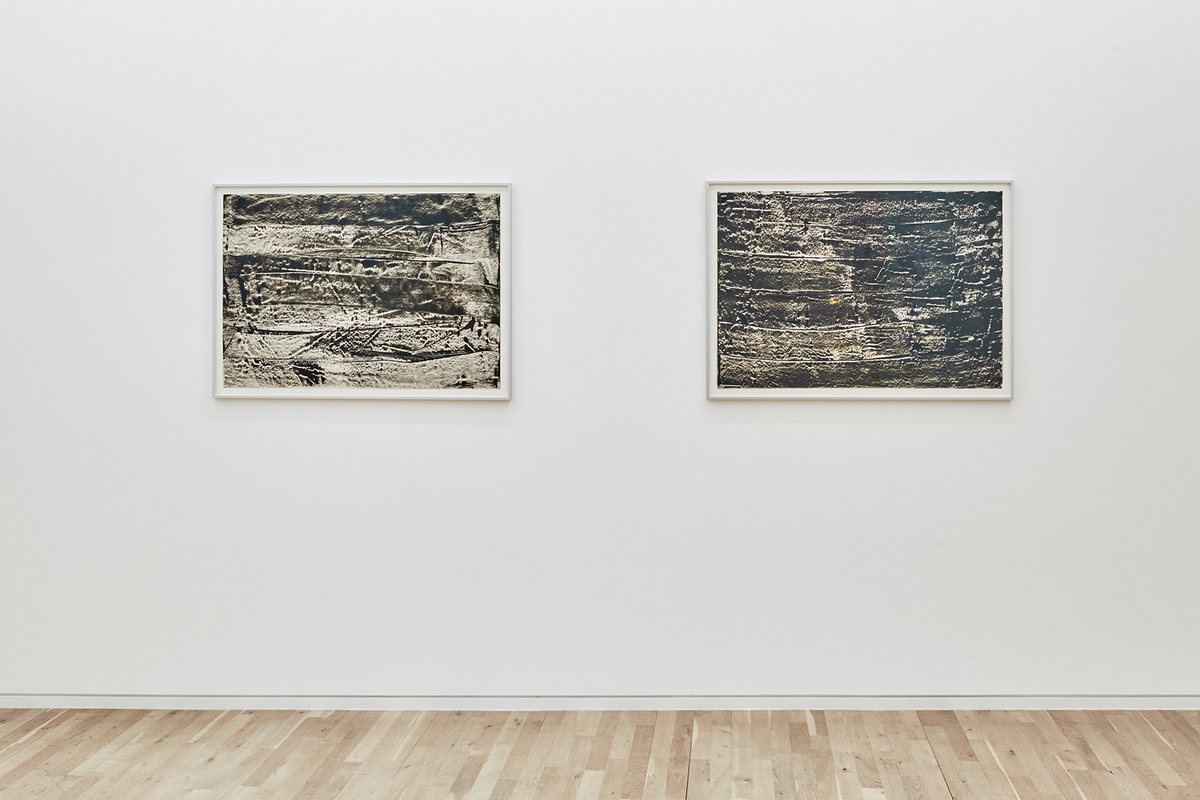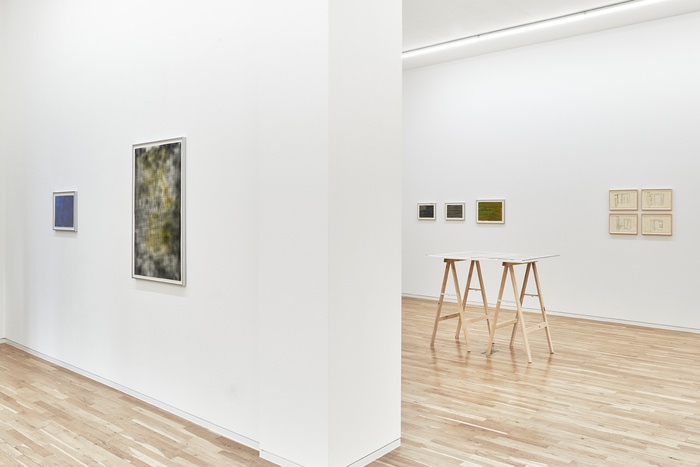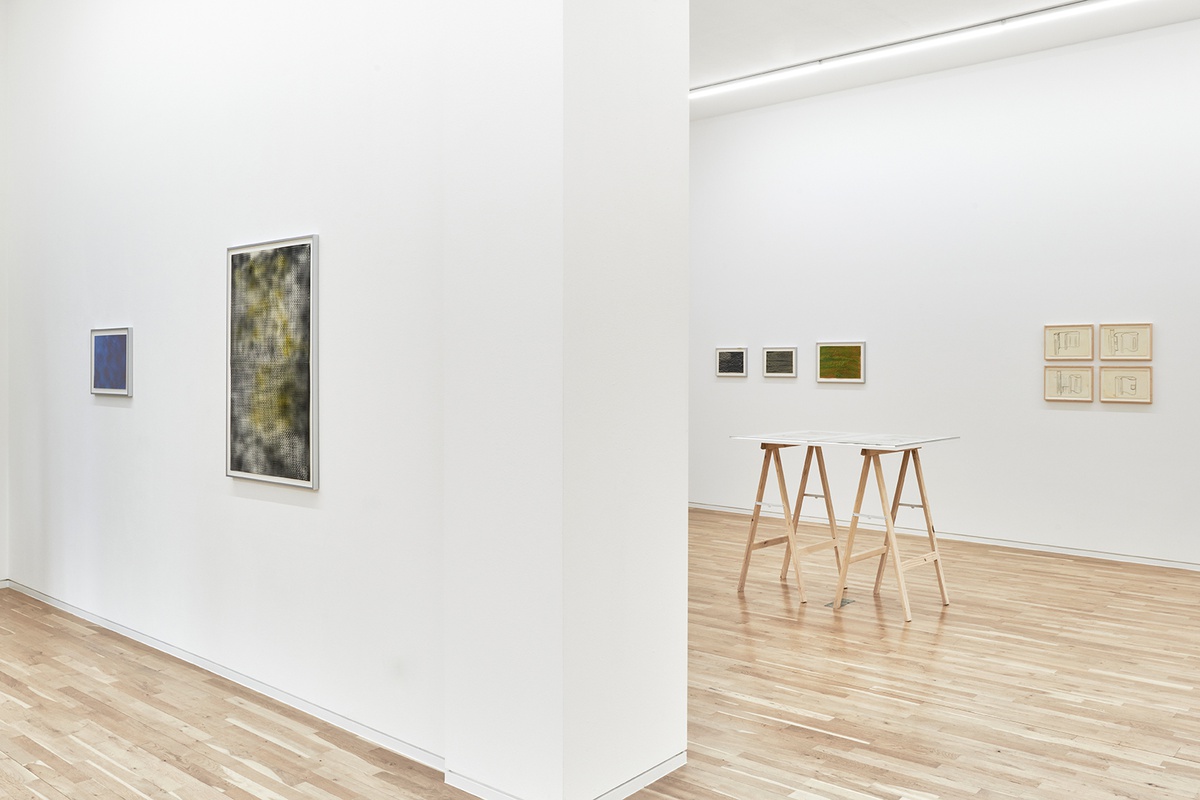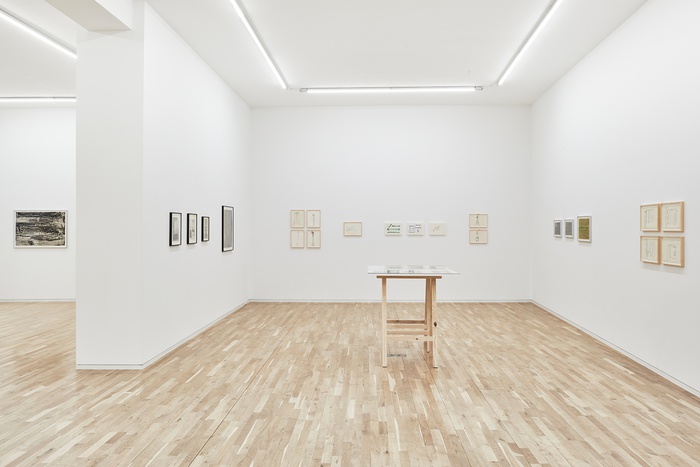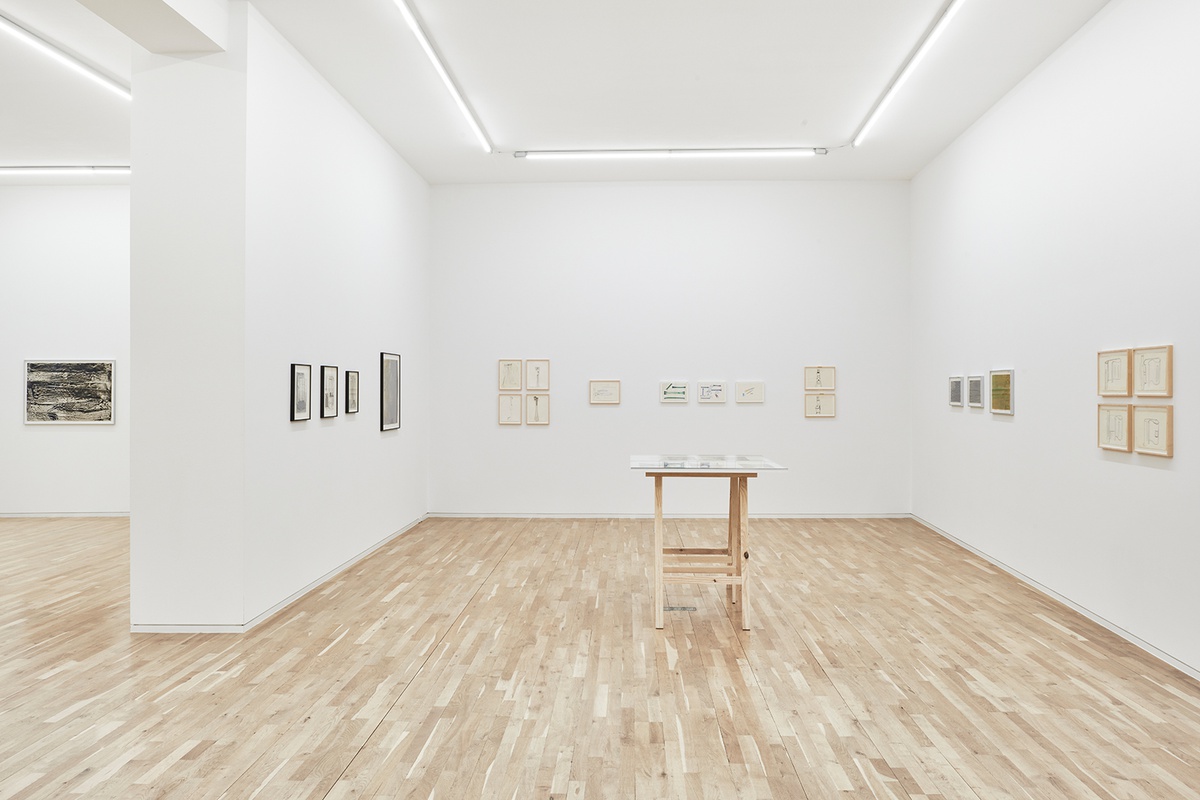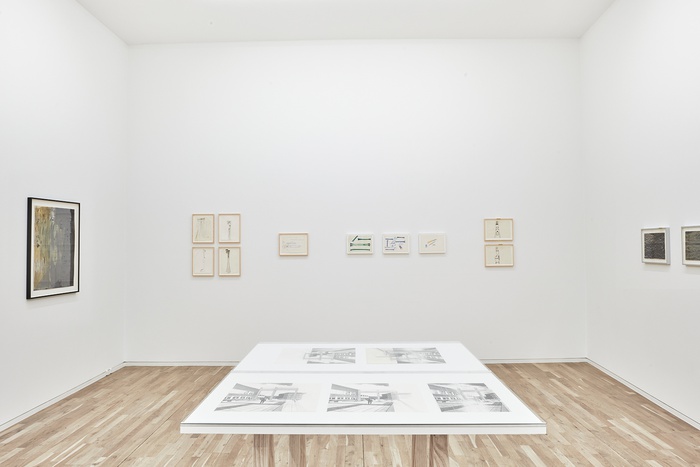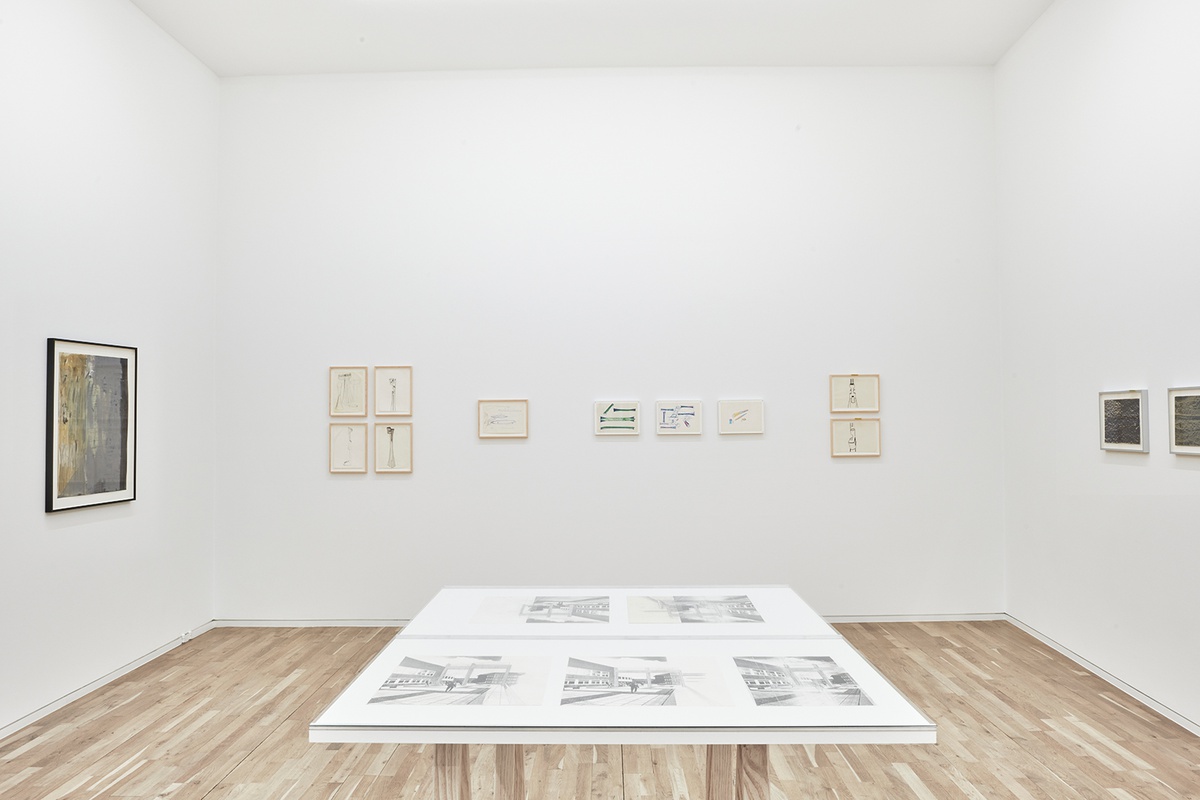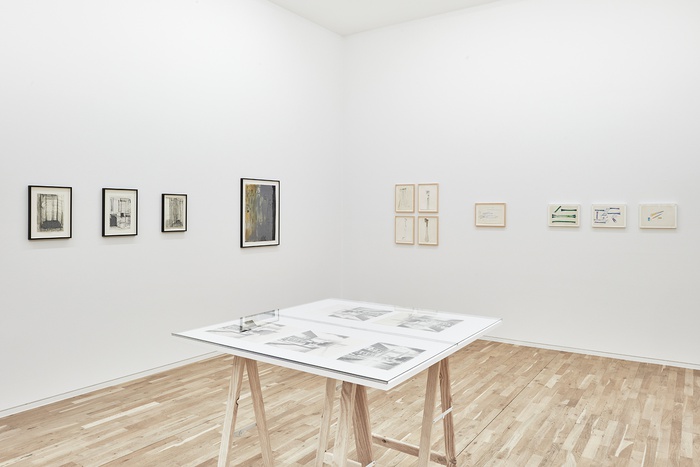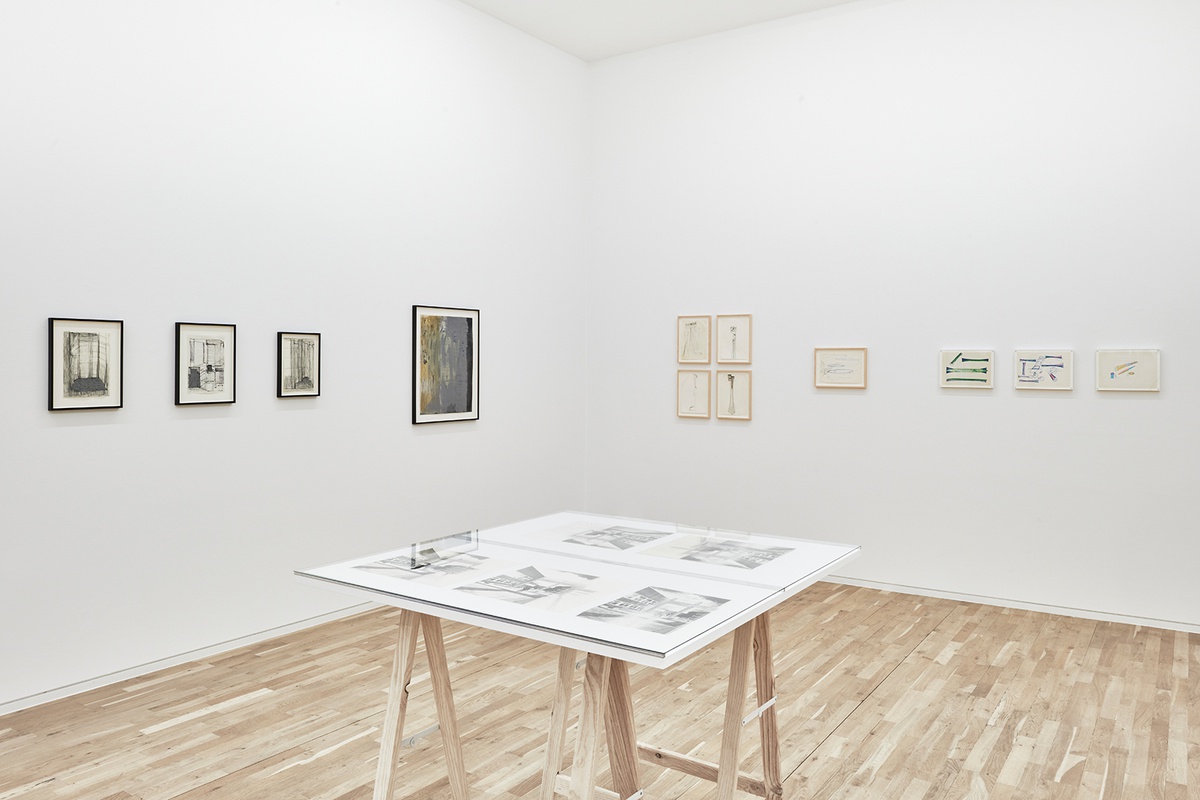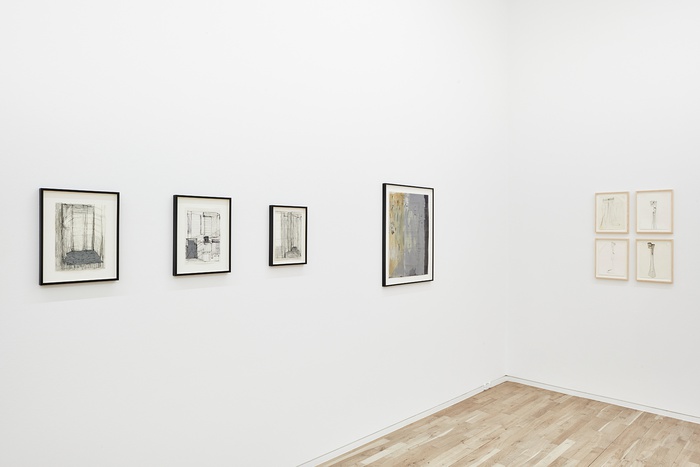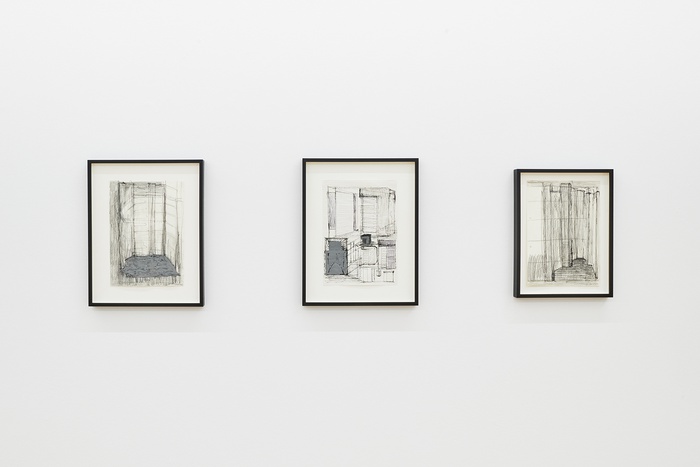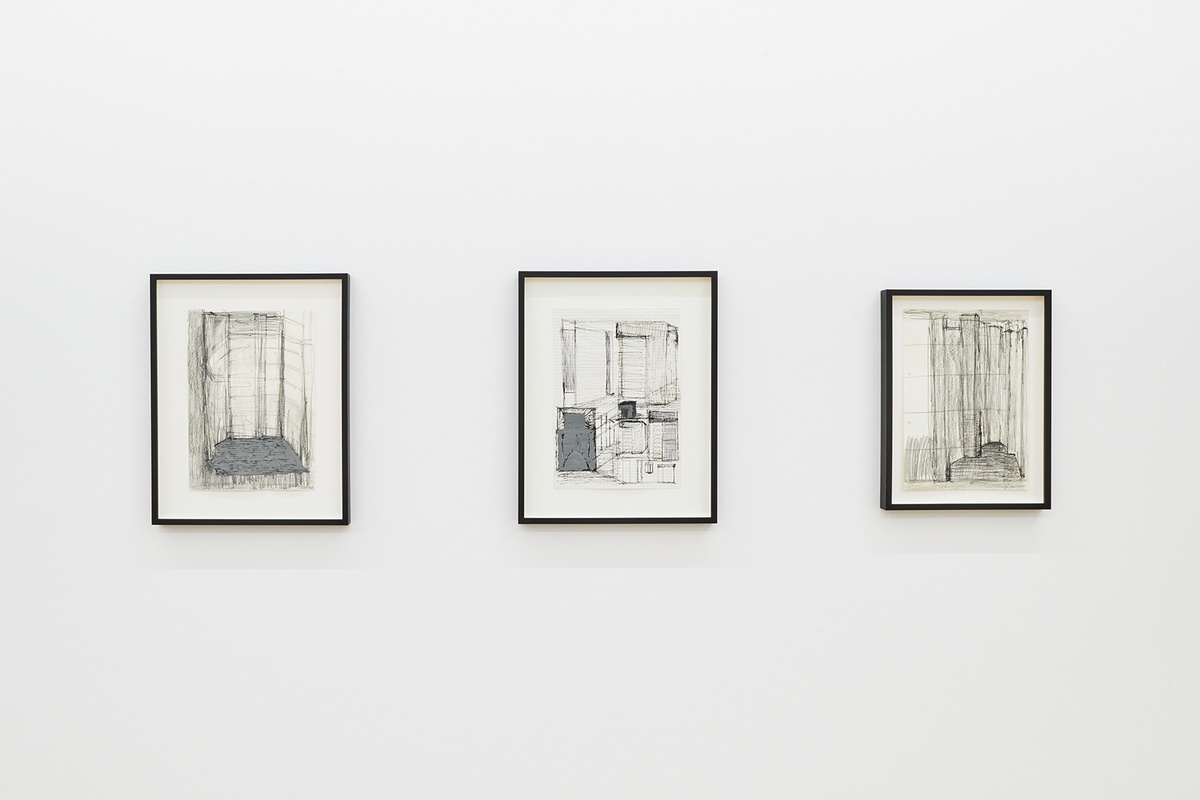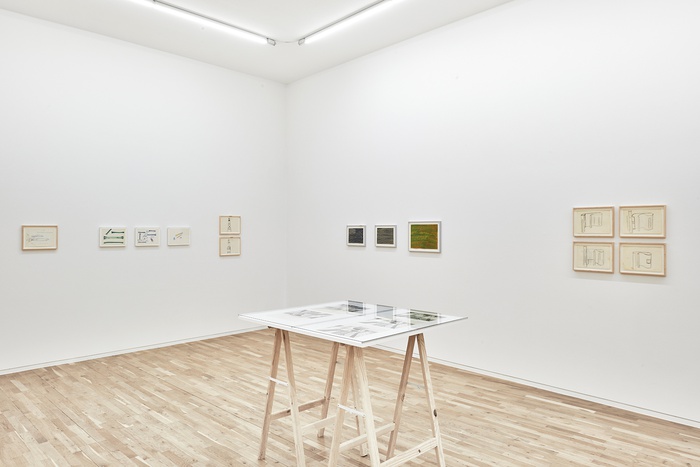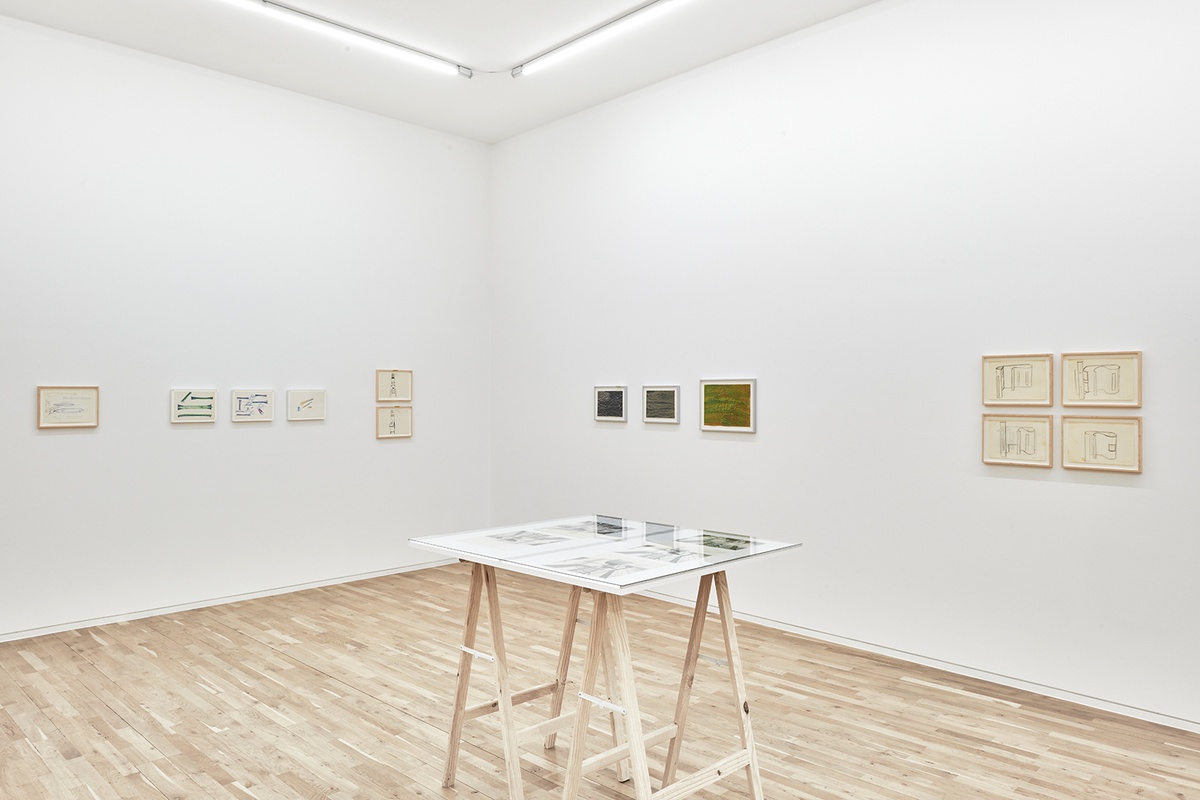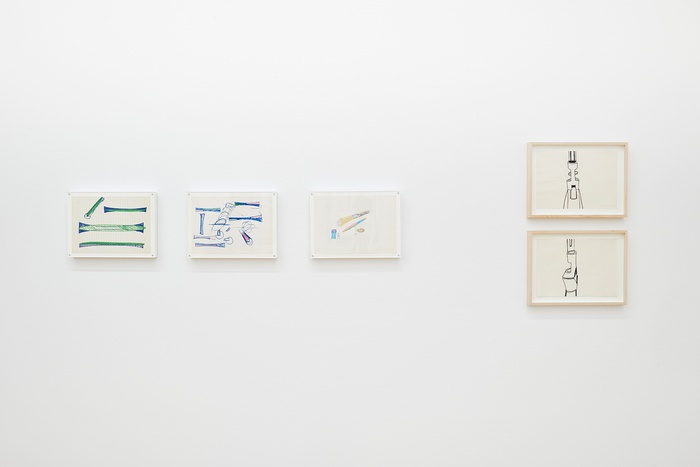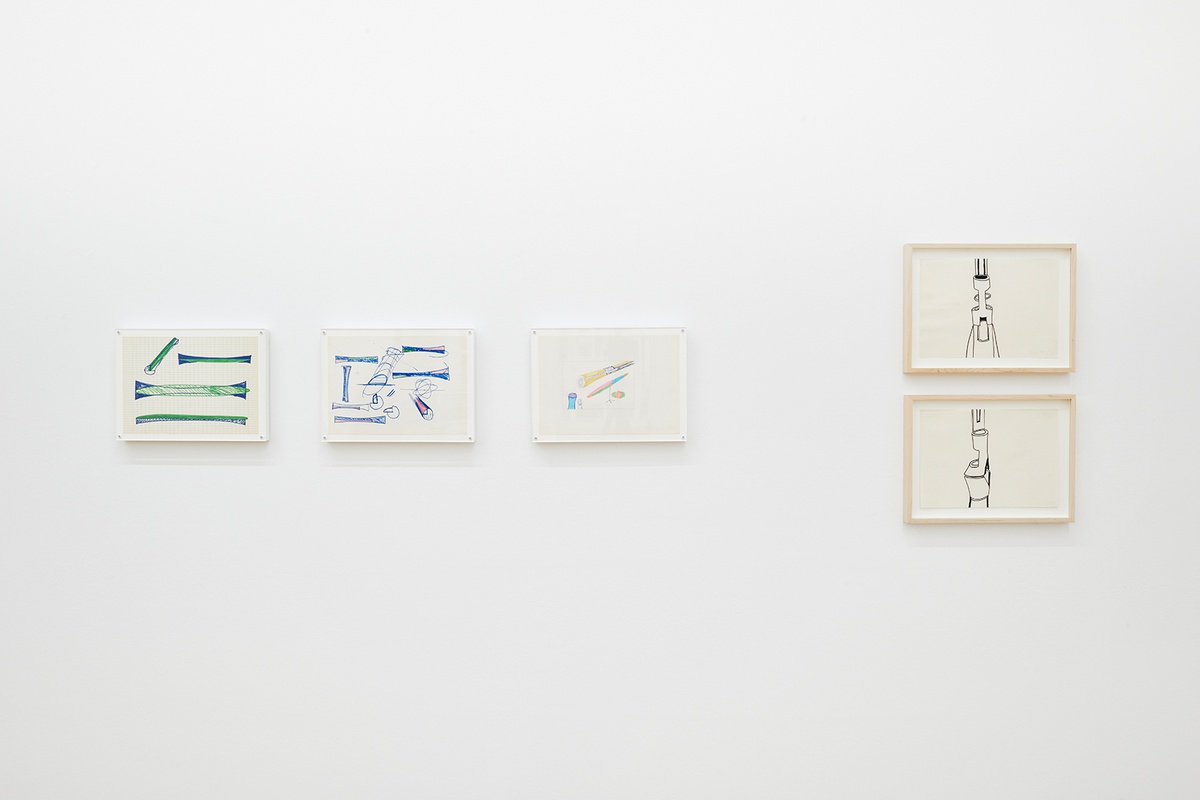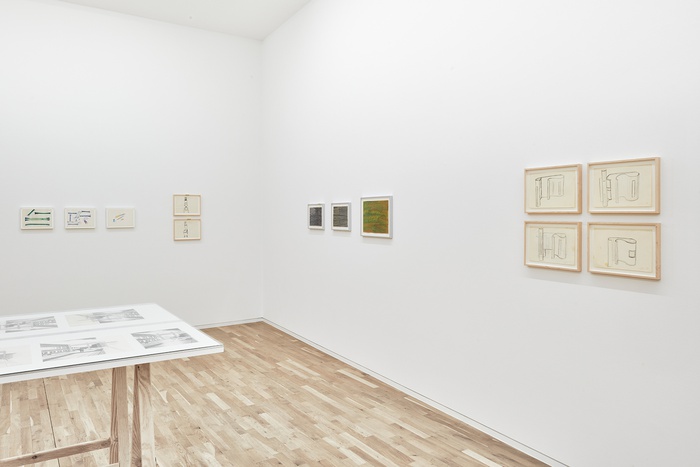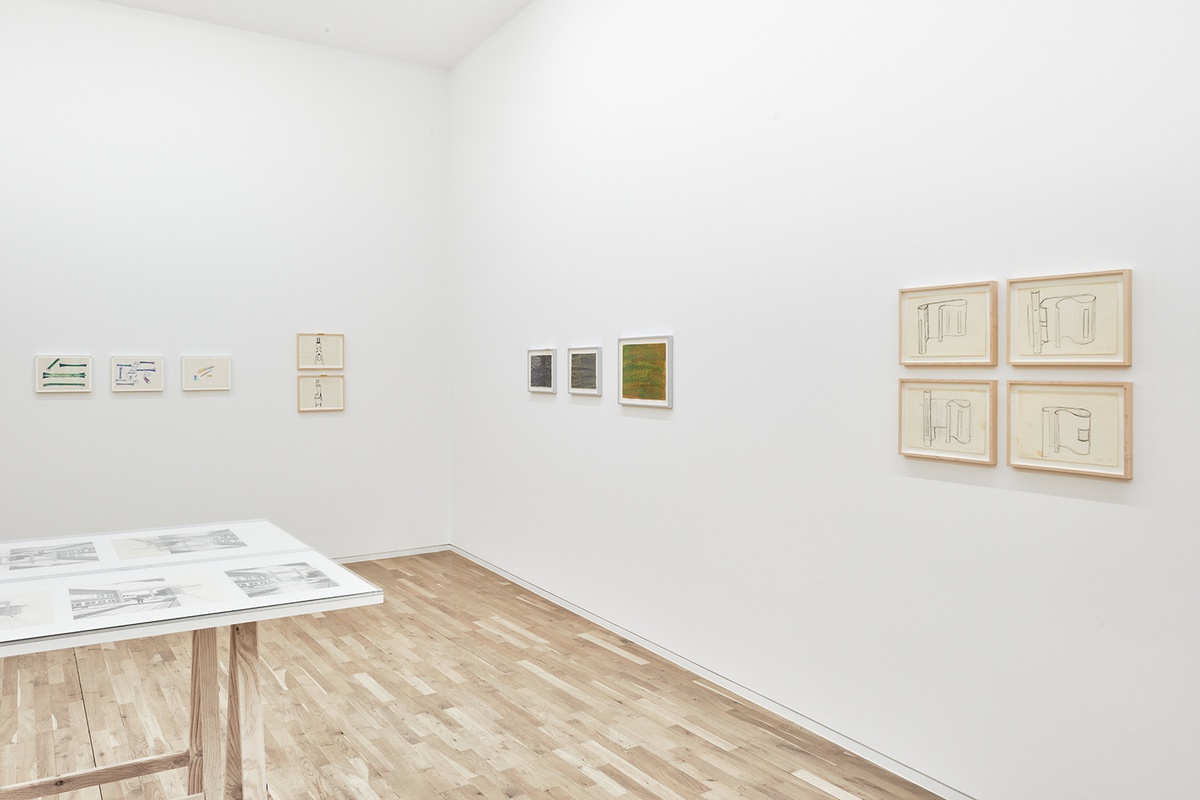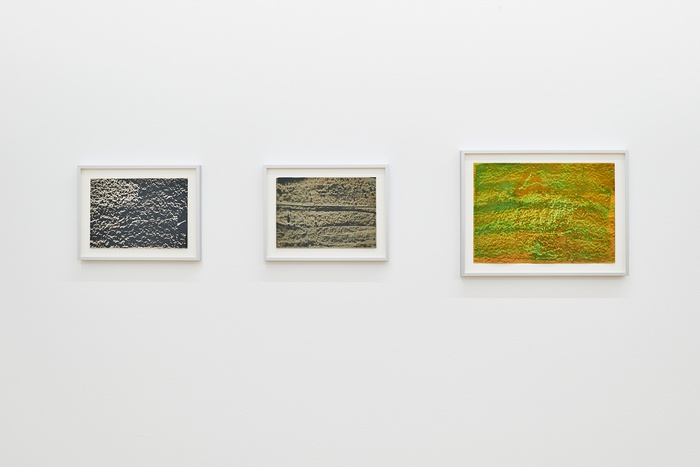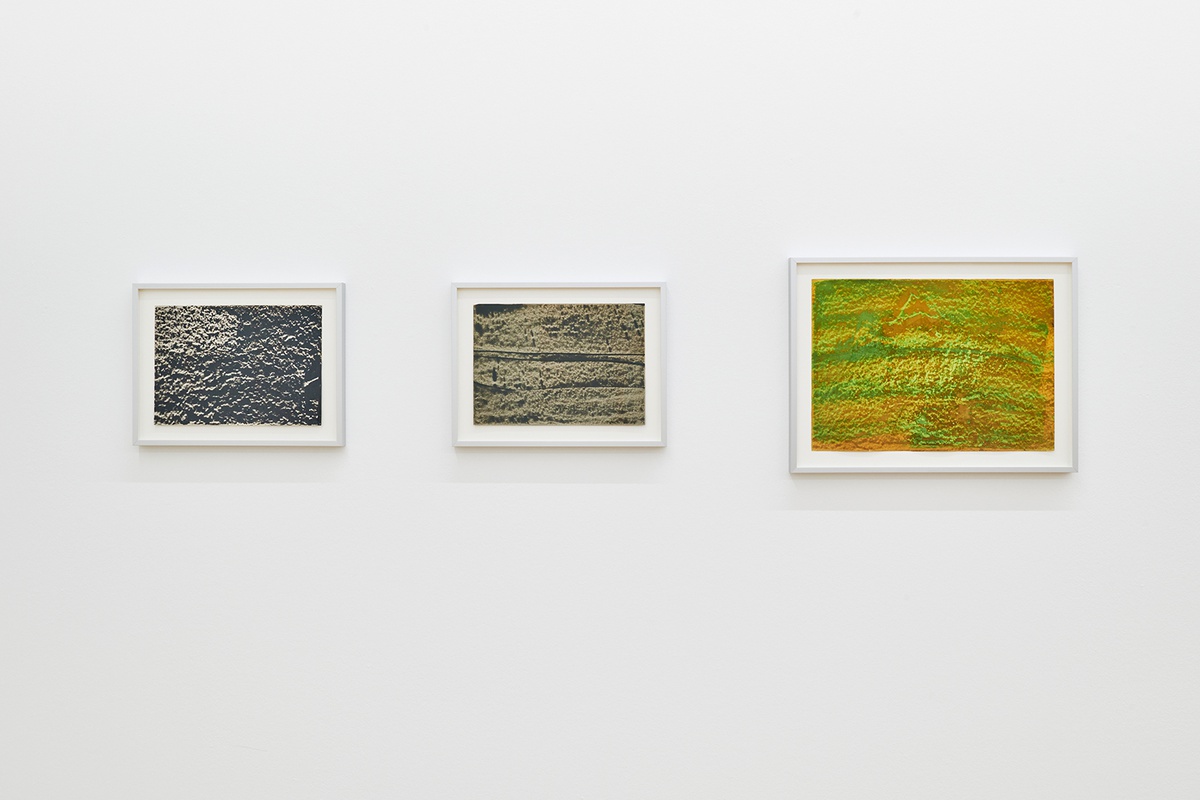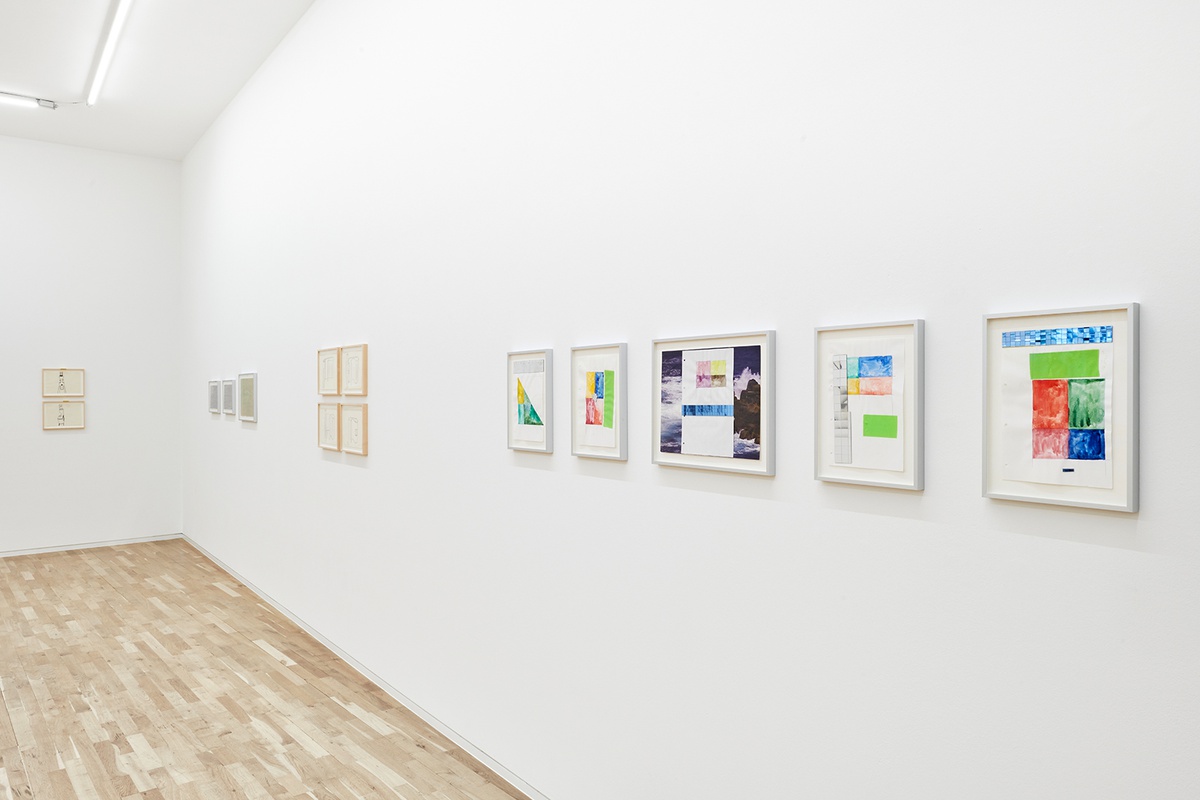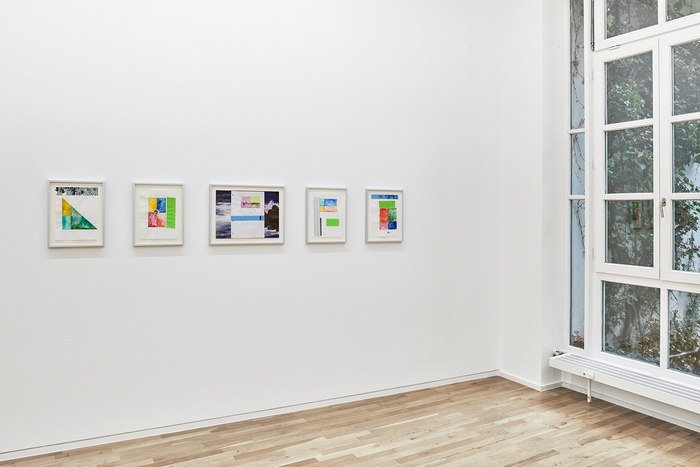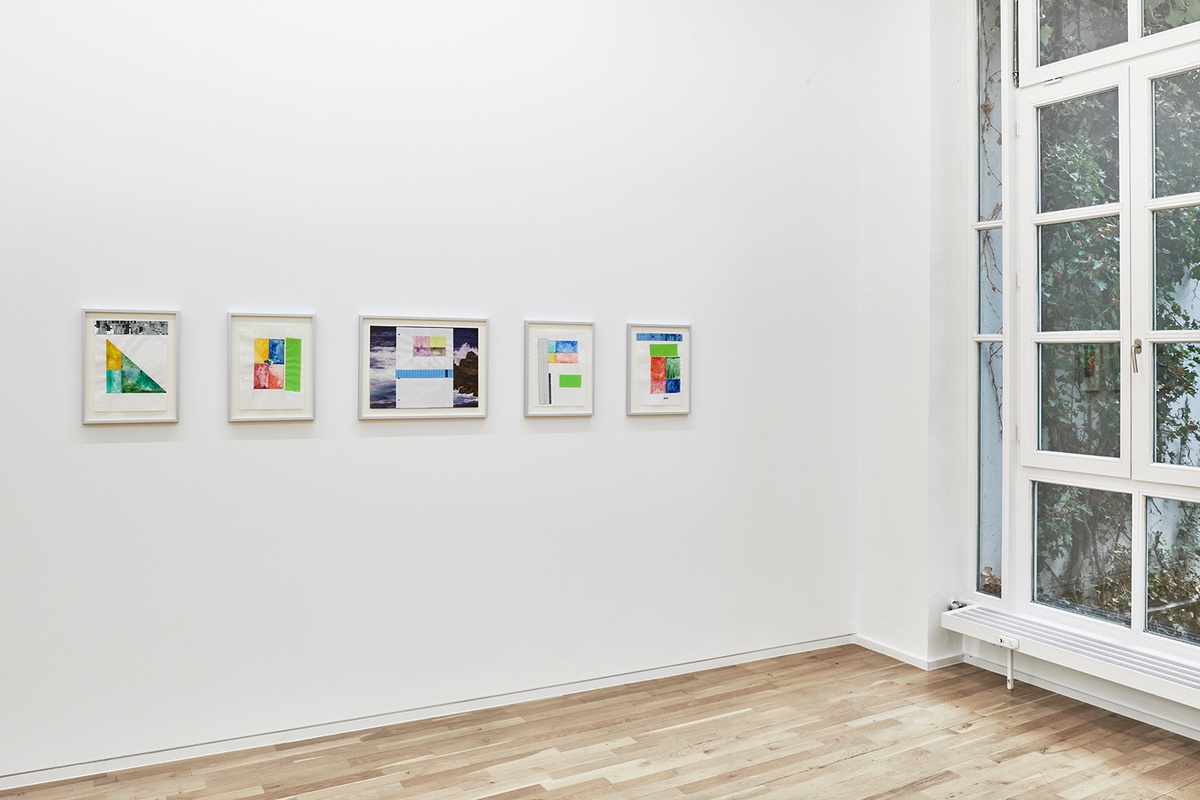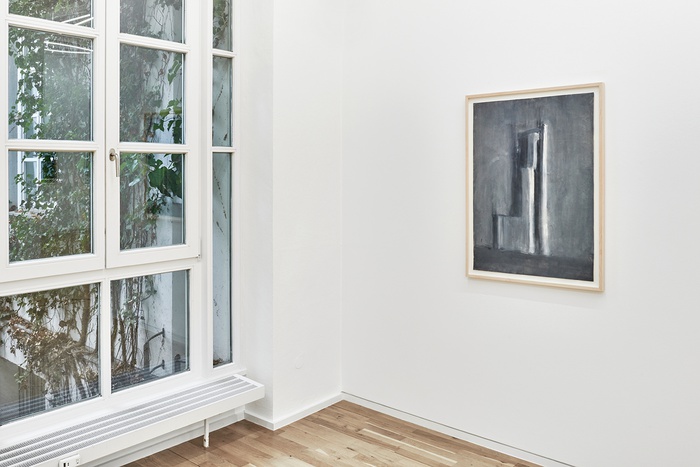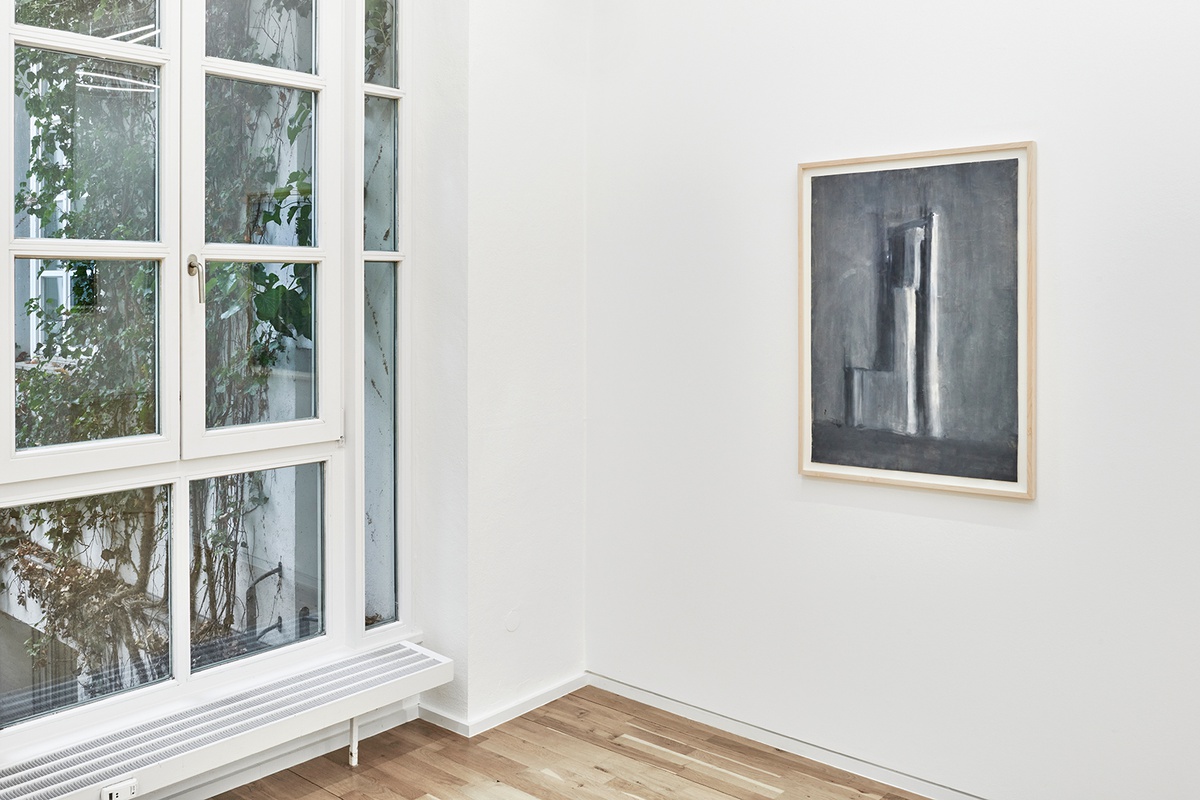 Opening: Thursday, March 16, 2023, 6–9pm
Isa Genzken ranks among the most important contemporary artists working today. In five decades, she has built a singular oeuvre encompassing sculptures, installations, photographs, collages, films, and drawings. With her bodies of works "Ellipsoids" (1976–1982) and "Hyperbolos" (1979–1985) and the plaster and concrete sculptures that followed in the mid-1980s, Genzken decisively expanded the generally recognized repertoire of the sculptural medium. Her work has influenced and challenged generations of artists, while her uncompromisingly heterogeneous creative approach continues to elude unequivocal interpretation and assimilation to the prevailing ideas of our time. This refractory aspect of her art springs from its immanent qualities: from the fragmentary character of the various series, the subtle conjunction of materiality and intellectualism, the preference for materials that are temporary in nature, the subjective interrelation between sculpture, architecture, and space, the radical rejection of stylistic, thematic, and chronological linearity, and the artist's marked penchant for critical constellations of disparate elements that defy simple resolution and prompt contrary emotions.
These observations equally hold for the body of works on paper that takes center stage in the current exhibition "Isa Genzken. Basic Research" at Jahn und Jahn, held concurrently in Munich and Lisbon. The solo exhibition gathers selected drawings from different periods in the artist's oeuvre between 1979 and the 2000s. Its title is a nod to the eponymous cycle of oil paintings, frottages on canvas or paper that Genzken produced on the floor of her studio between 1988 and 1993. The squeegeed impressions replicate traces of her activity in the studio and irregularities of the floor surface, while evoking associations with enlarged photographs of tissue structures or landscape formations. The series "More Light Research" features photogram-like pictures made with spray paint, lacquer, and stencils. Like the "Basic Research" frottages, they are aesthetic hybrids into which, one might say, the artist has incorporated the contradictions of our perception of reality.
Many of the drawings on view in the exhibition are closely connected to Genzken's sculptures. Some of the earliest works on paper, dating from between 1979 and 1983, are sketches and designs related to the extensive and multifaceted ensemble of "Ellipsoids" and "Hyperbolos"—spare and elongated floor sculptures whose curvatures were calculated on a computer. Other drawings illustrate Genzken's ongoing preoccupation with volumes and formal composition in both freestanding three-dimensional objects and works to be set on pedestals such as "Rheinbrücke" or "Staffelei" (both 1983). A set of five collages shows preparatory studies for an early commissioned sculpture for a public setting: sketch drawings for a steel and concrete double portal that Genzken realized for the University and State Library of Münster as part of the Skulptur Projekte Münster in 1986–87. A unique blend of sculpture and architecture, the system of spaces titled "ABC" engaged its built environment and the site's spatial regime and social function in a critical dialogue until it was taken down shortly after the end of the exhibition in 1988.
We are able to present a number of works on paper for the exhibition that occupy a special position in Genzken's graphical oeuvre for their reciprocal interaction with sculptures. These works must be read in the context of the abovementioned plaster and concrete pieces created in the mid-1980s in an engagement with the architecture of the twentieth century, yet they transcend conventional ideas of the sculptor's drawing, manifesting the transformation of sculptural and spatial problems into the graphical medium and the subsequent derivation of the insights gained in the process for sculptural practice. The display is complemented and enlarged by a selection of collages in small and large formats from 2001 based on self-portraits as well as fish and architectural motifs. Watercolor drawings, some collaged with reflective foil and neon green masking tape, recall the mirror sculptures of the late 1990s and the "social façades" the artist produced in 2002. Addressing the sealed and reflective glass façades of contemporary urban architecture, Genzken holds a mirror up to our society and prompts reflections on distanced relationships and societal disruptions. The specific material aesthetic and use of color in the collages made after the turn of the millennium moreover bespeaks their proximity to a culmination of Isa Genzken's art: in 2007, she was commissioned to create the sprawling installation "Oil" for the German pavilion at the Venice Biennale.
The exhibition is produced in cooperation with Galerie Buchholz, Berlin, Cologne, and New York.
Isa Genzken, b. 1948 in Bad Oldesloe, lives and works in Berlin. Education: 1969–1971 Hochschule für Bildende Künste Hamburg, 1971–1973 Hochschule der Künste Berlin, 1973–1975 studies art history and philosophy at the University of Cologne, 1973–1977 Staatliche Kunstakademie Dusseldorf. 1977–1978 teaching position for sculpture at the Staatliche Kunstakademie Dusseldorf, 1978–1979 teaching position for design (Gestaltungslehre) at the Fachhochschule Niederrhein, Krefeld. Awards & prices: 1978–1980 Karl Schmidt-Rottluff-Stipendium; 1980 Kunstpreis Berlin; 1987, 1997 and 2007 Skulptur Projekte Münster; 2002 Wolfgang Hahn Preis, Museum Ludwig, Cologne; 2004 Internationaler Kunstpreis der Kulturstiftung der SSK München; 2007 German Pavilion, 52th Venice Biennale; 2017 awardee of the Kaiserring.
Selected solo shows: 2021 Kunstsammlungen Nordrhein Westfallen, K21, Dusseldorf. 2020 Kunstmuseum Basel; Galerie Buchholz, New York; David Zwirner, Paris. 2019 Kunsthalle Bern; Jahn und Jahn, Munich. 2016 Bundeskunsthalle, Bonn; 2015 Stedelijk Museum, Amsterdam; Museum für Moderne Kunst MMK, Frankfurt a.M.; Martin-Gropius-Bau, Berlin. 2014 The Museum of Contemporary Art, Chicago; Dallas Museum of Art; Museum der Moderne, Salzburg. 2013 Museum of Modern Art, New York; Galerie Buchholz, Cologne. 2012 Schinkel Pavillon, Berlin; Hauser & Wirth, Zurich/London. 2010 New Museum, New York; Museion, Bolzano; Witte de With Centre for Contemporary Art, Rotterdam. 2009 Museum Moderner Kunst, Frankfurt a. M.; Museum Ludwig, Cologne; Whitechapel Gallery, London. 2007 German Pavilion, 52th Venice Biennale; State Ar t Collection Dresden. 2006 Camden Arts Centre, London; Kunsthalle Kiel. 2005 Galerie Daniel Buchholz, Cologne; David Zwirner, New York. 2004 Städtische Galerie im Lenbachhaus, Munich. 2003 Kunsthalle Zurich; neugerriemschneider, Berlin. 2002 Museum Abteiberg, Mönchengladbach; Museum Ludwig, Cologne. 2000 Frankfurter Kunstverein, Frankfurt a.M.; AC Project Room, New York; Kunstverein, Braunschweig. 1999 Fries Museum, Leeuwarden. 1996 Generali Foundation, Vienna. 1994 Galerie Stadtpark, Krems. 1993 Palais des Beaux-Arts, Brussels; Kunsthalle Bremen. 1992 The Renaissance Society, University of Chicago; Portikus, Frankfurt a.M.; Marian Goodman Gallery, New York. 1991 Galerie Fred Jahn, Stuttgart; Galerie Jürgen Becker, Hamburg. 1990 Galerie Jahn und Fusban, München. 1989 Kunstmuseum Winterthur; Museum Boymans-van Beuningen, Rotterdam. 1988 Galerie Daniel Buchholz, Berlin; Galerie Ghislaine Hussenot, Paris. 1988 Rheinisches Landesmuseum, Bonn. 1986 Galerie Fred Jahn, Munich. 1983 Galleria Pieroni, Rome. 1982 Kölnischer Kunstverein, Cologne; Forum Kunst Rottweil. 1981 Institut Mathildenhöhe, Darmstadt. 1980 Galerie Max Hetzler, Stuttgart; Galerie van Krimpen, Amsterdam. 1979 Museum Haus Lange, Krefeld. 1978 Kabinett für aktuelle Kunst, Bremerhaven. 1976 Galerie Konrad Fischer, Dusseldorf.
Selected bibliography
Isa Genzken. Works from 1973 to 1983, ed. by Søren Grammel, with texts by Simon Baier, Jutta Koether and Griselda Pollock, exh. cat. Kunstmuseum Basel / Kunstsammlung Nordrhein-Westfalen, Düsseldorf, Cologne 2020, 240 p.
Isa Genzken. Außenprojekte, ed. by Daniel Müller u. Christopher Müller, with texts by Manfred Hermes and Susanne Kleine, Cologne 2020, 192 p.
Lisa Lee, Isa Genzken. Sculpture as World Receiver, Chicago/London 2017, 164 p.
October Files 17: Isa Genzken, ed. by Lisa Lee, Massachusetts 2015, 205 p.
Isa Genzken. Retrospective, with texts by Sabine Breitwieser, Laura Hoptman, Lisa Lee a.o., exh. cat. The Museum of Modern Art, New York / The Museum of Contemporary Art Chicago / Dallas Museum of Art, New York 2013, 335 p.
Isa Genzken. Oil, ed. by Nicolaus Schaufhausen, exh. cat. German Pavilion, Venice Biennale, Cologne 2007, 212 p.
Isa Genzken, with texts by Benjamin Buchloh and Paul Groot, exh. cat. Society Gallery, University of Chicago / Portikus Frankfurt am Main / Palais des Beaux Arts, Brussels / Städtische Galerie im Lenbachhaus, Munich 1993, Cologne 1992. 152 p.
Isa Genzken. Arbeiten auf Papier, with a text by Paul Groot, exh. cat. Galerie Jahn und Fusban, Munich 1990, 56 p.
Isa Genzken, with texts by Paul Groot and Gregorio Magnani, exh. cat. Museum Boymans-van Beuningen Rotterdam, Cologne 1989, 24 p.
Isa Genzken, with texts by Klaus Honnef, Dieter Schwarz and Jan van Adrichem, exh. cat. Rheinisches Landesmuseum, Bonn / Kunstmuseum Winterthur / Museum Boymans-van Beuningen, Rotterdam, Munich 1988, 112 p.
Isa Genzken, exh. cat. Galerie Fred Jahn, Munich 1986, 24 p.