9.9.—14.10.2023
Baaderstraße 56 C
Holly Hendry,
Anne Neukamp,
Andreas Schmitten
FLIP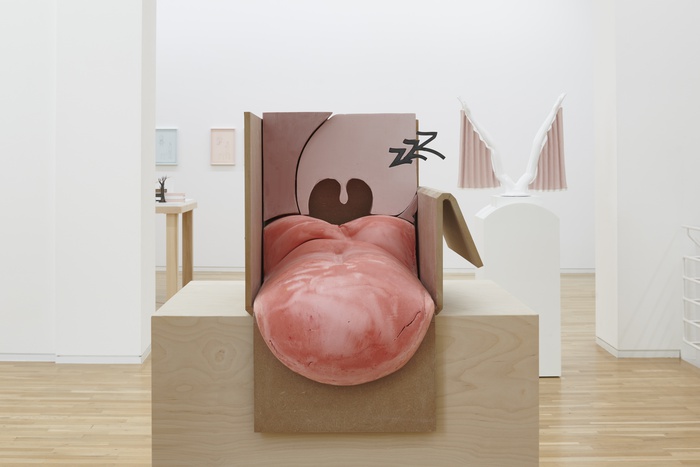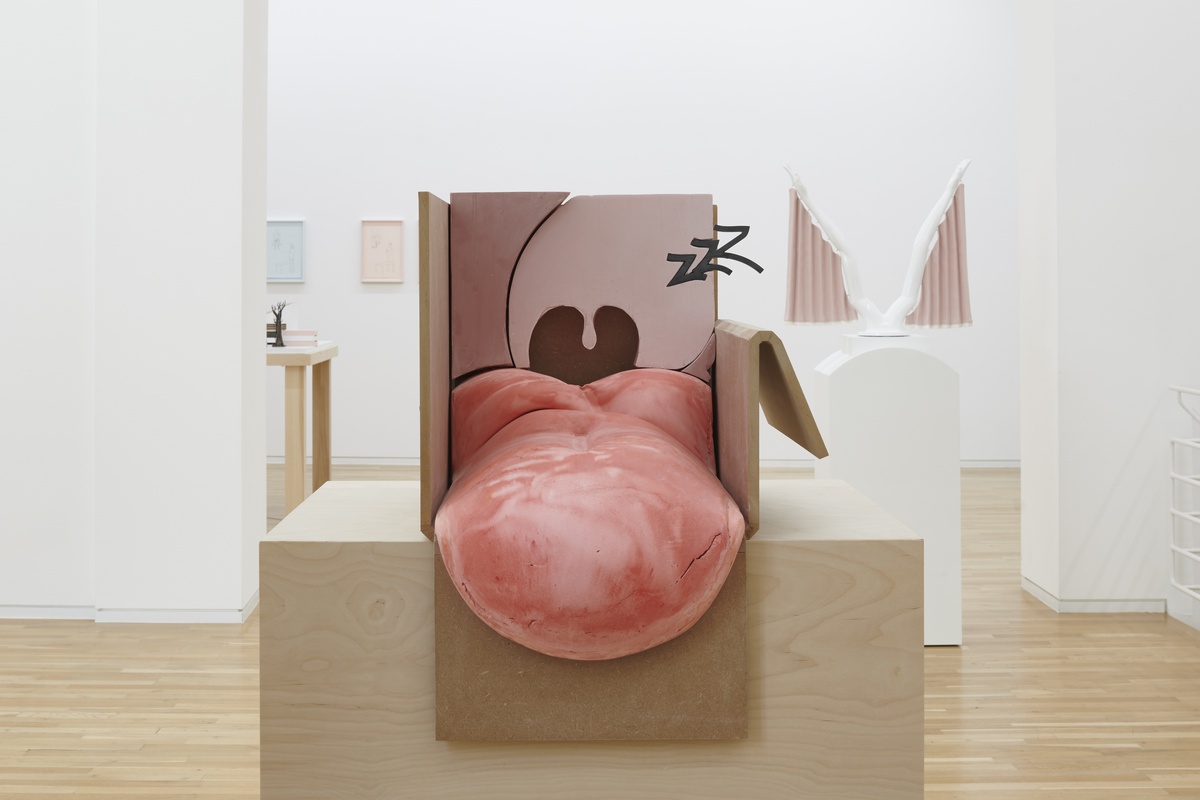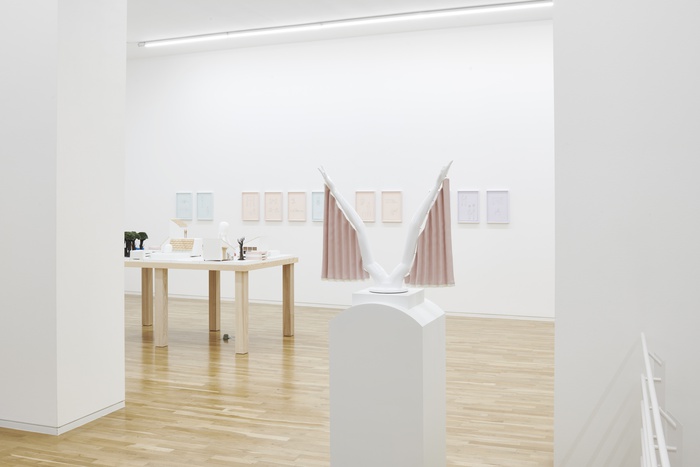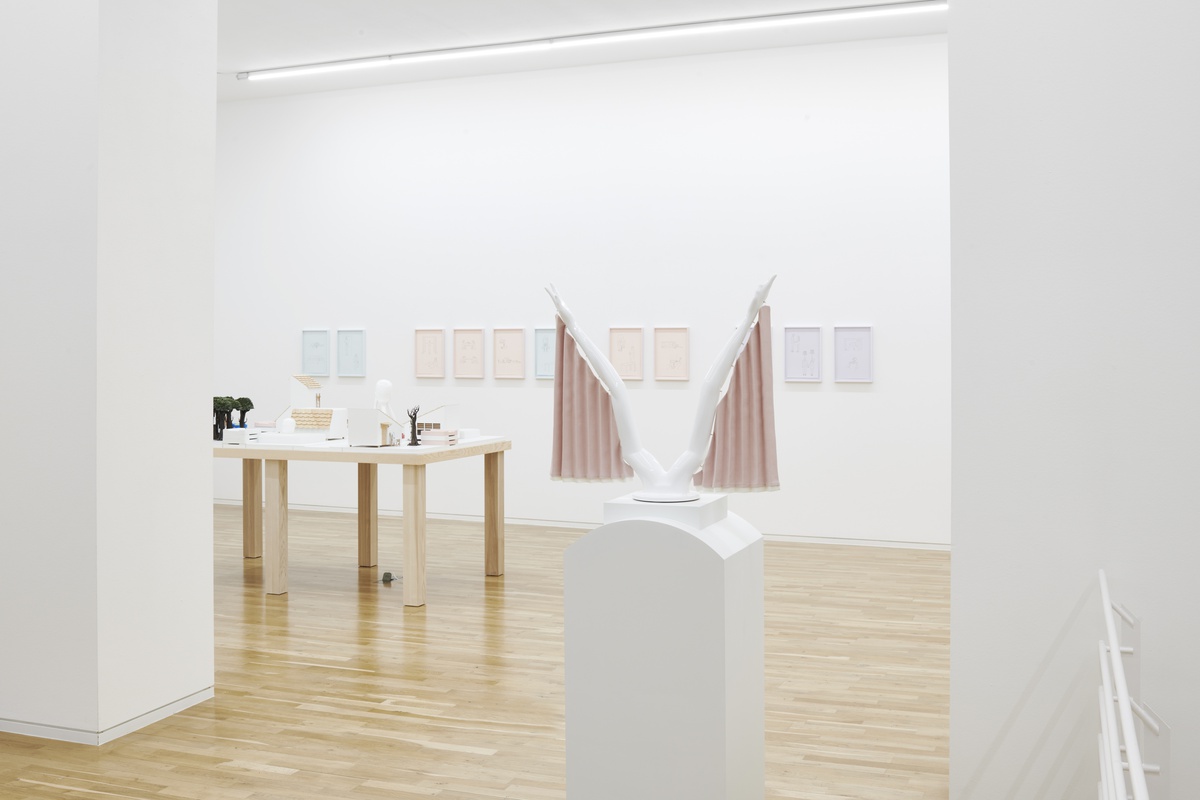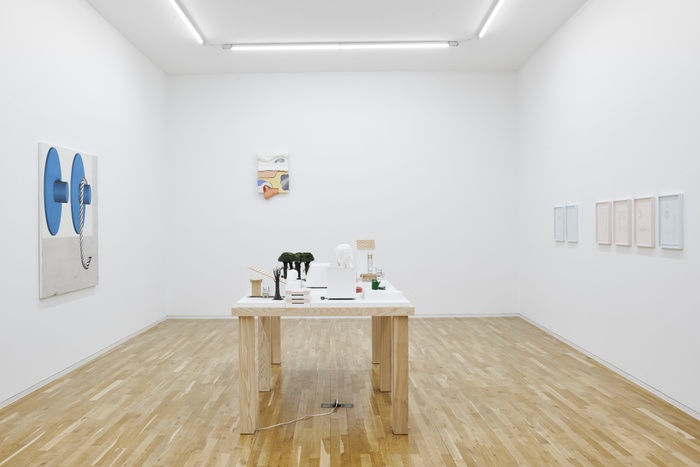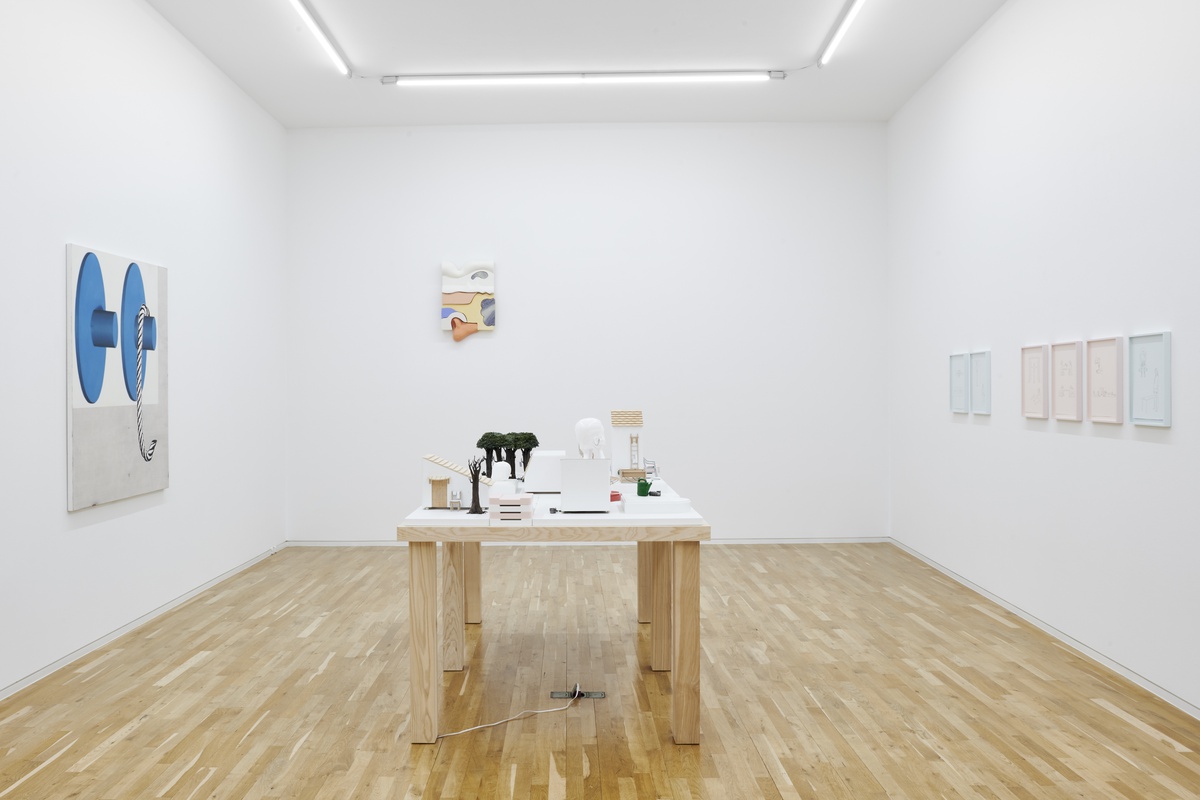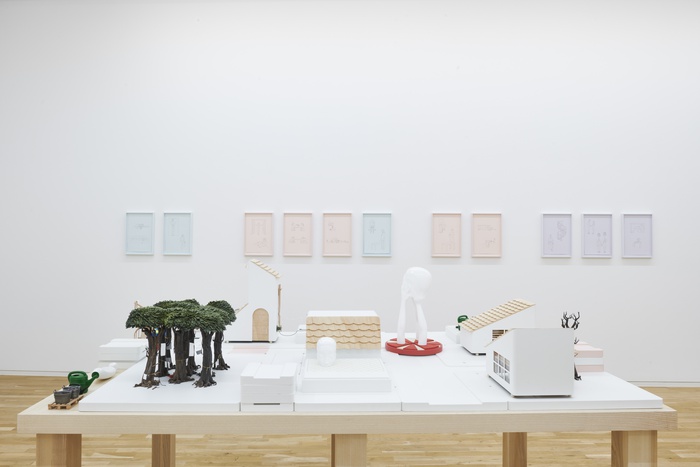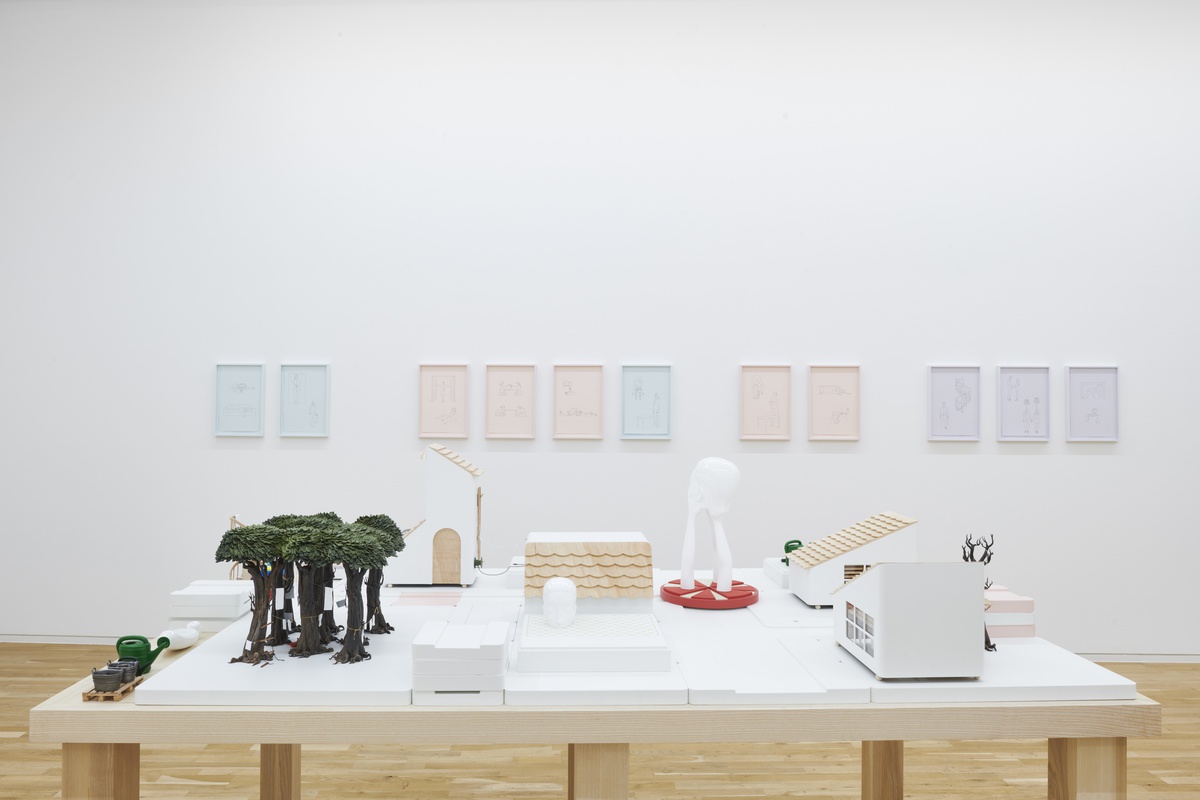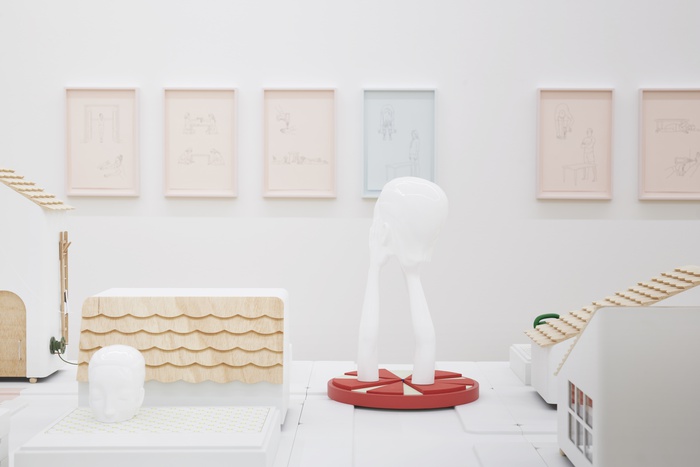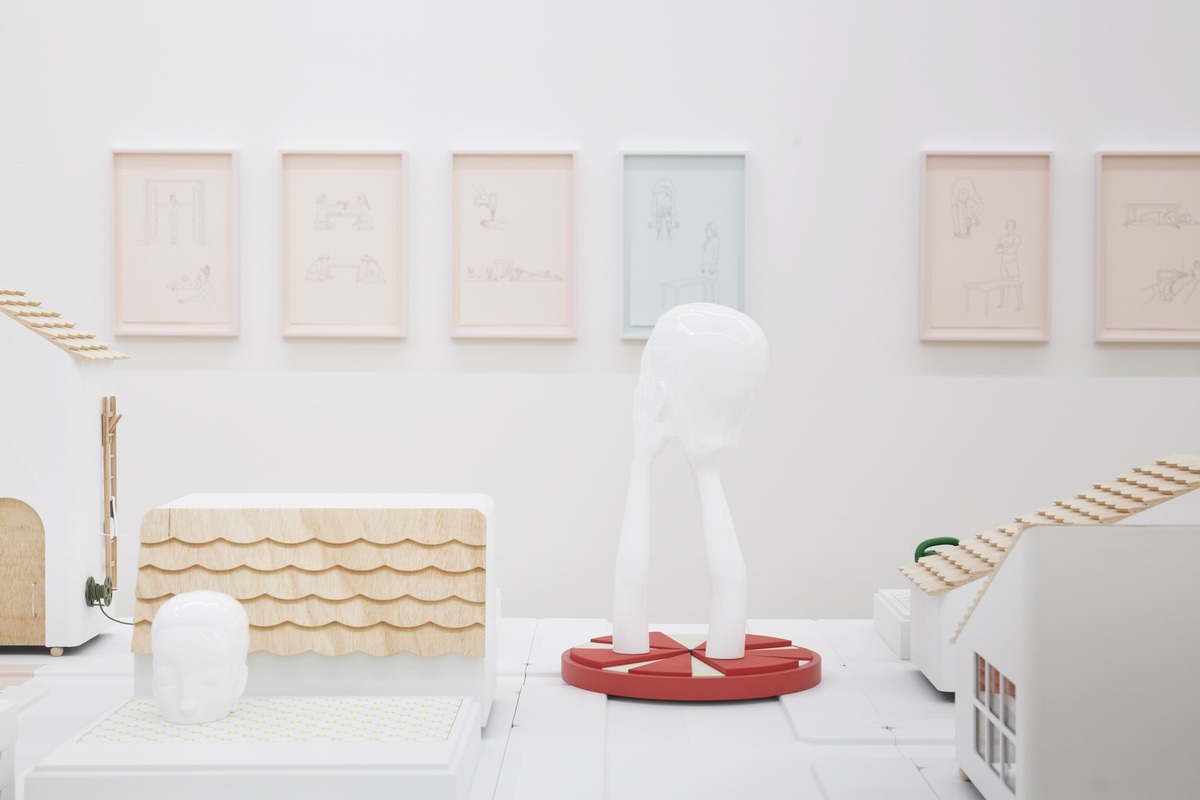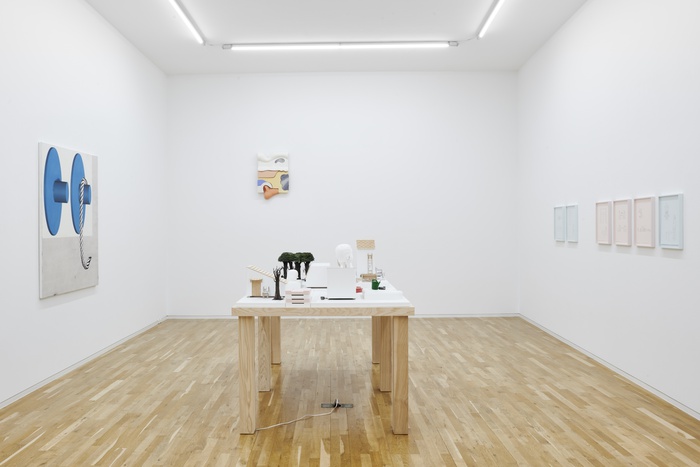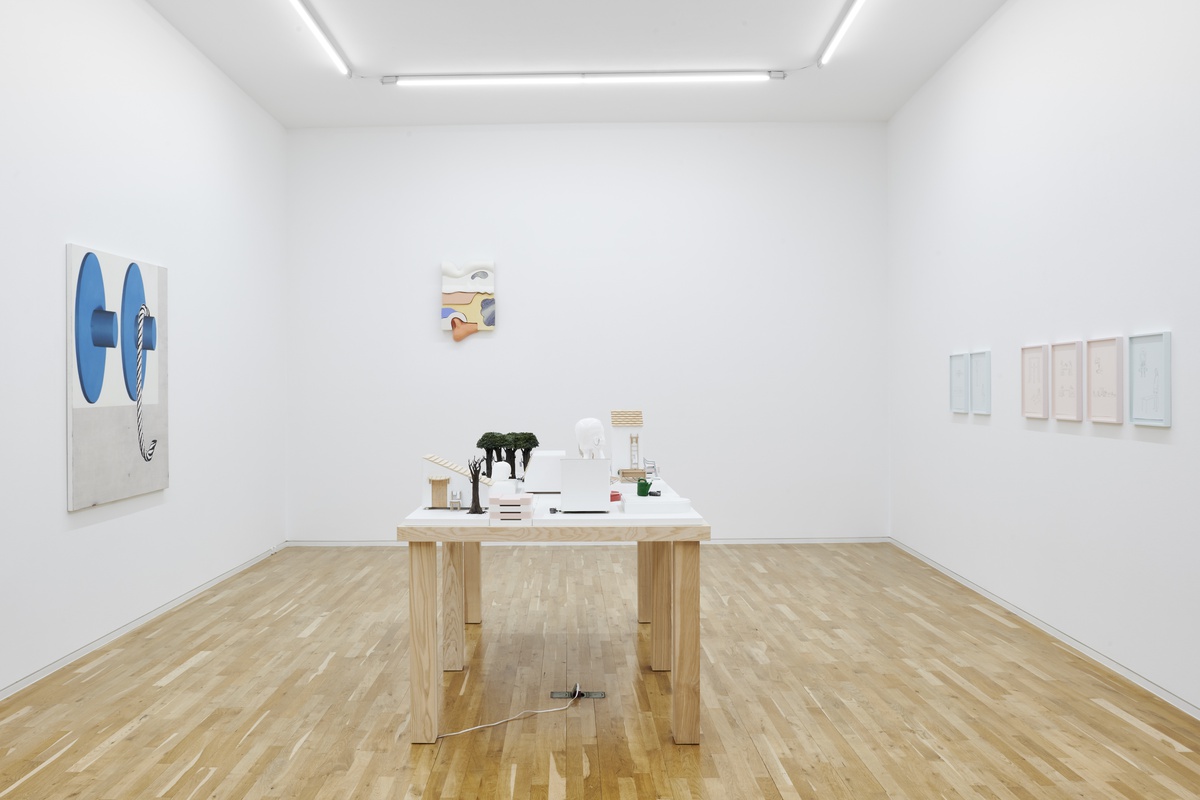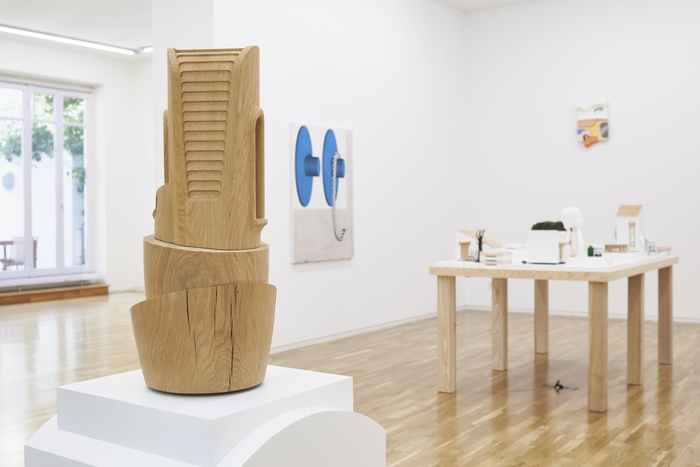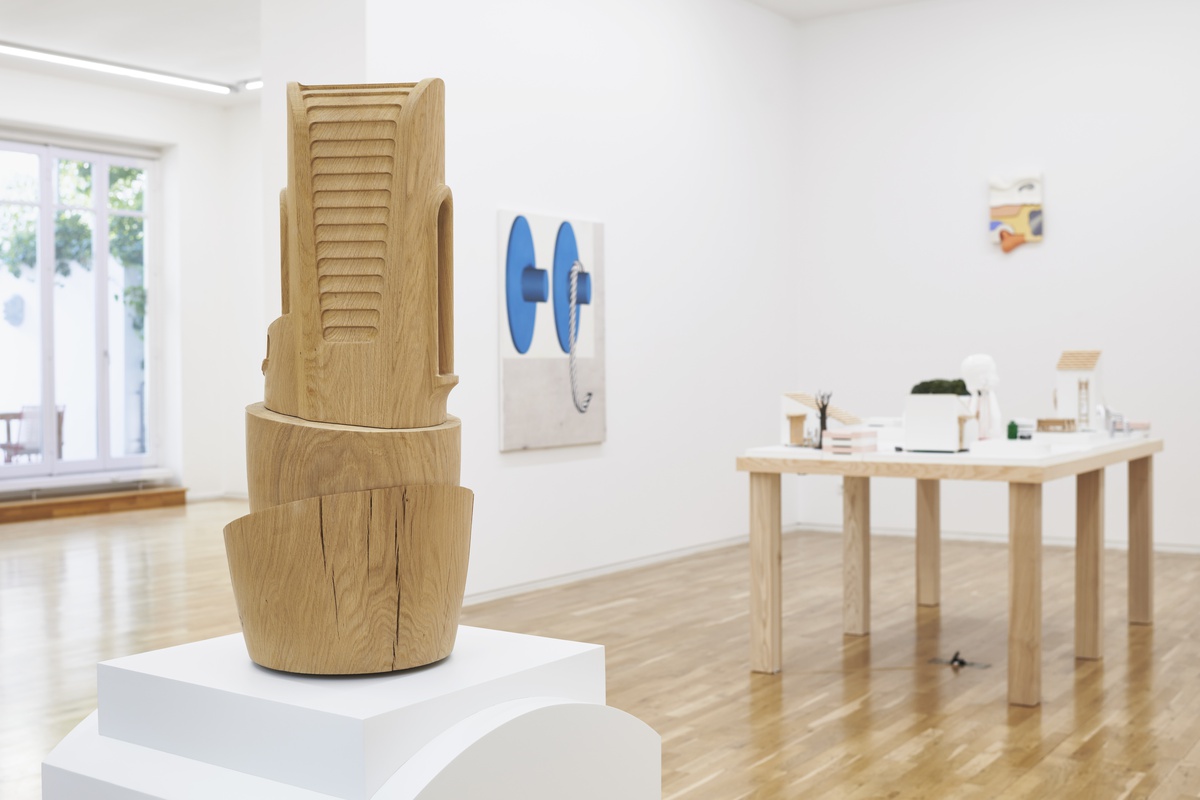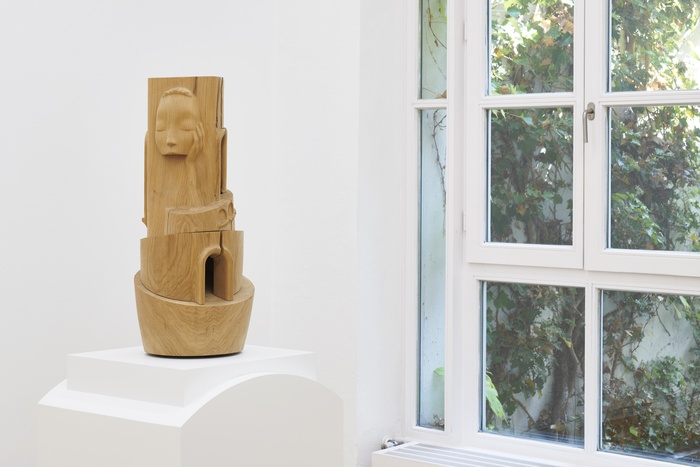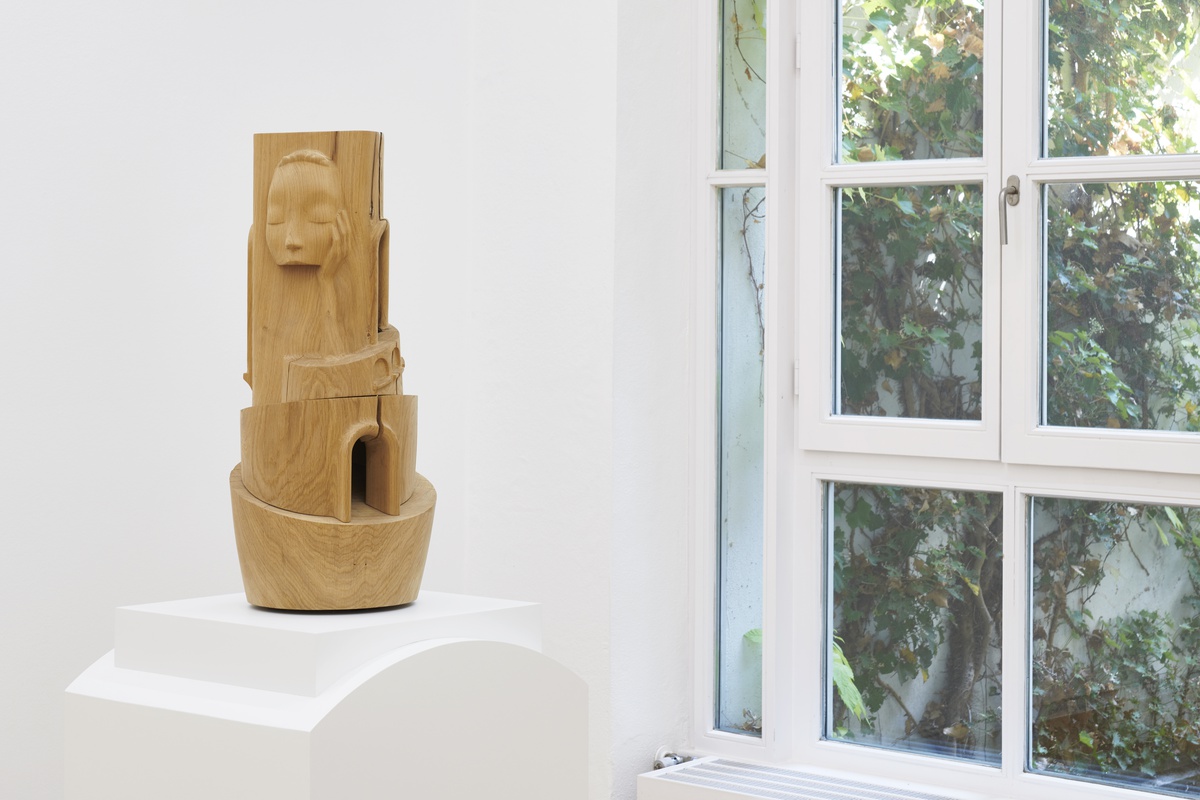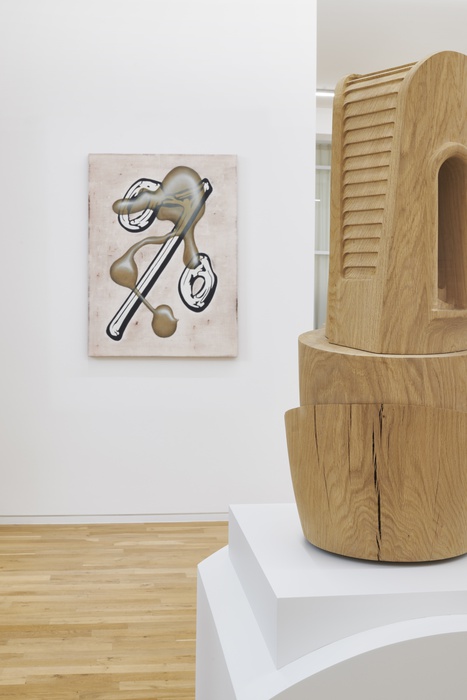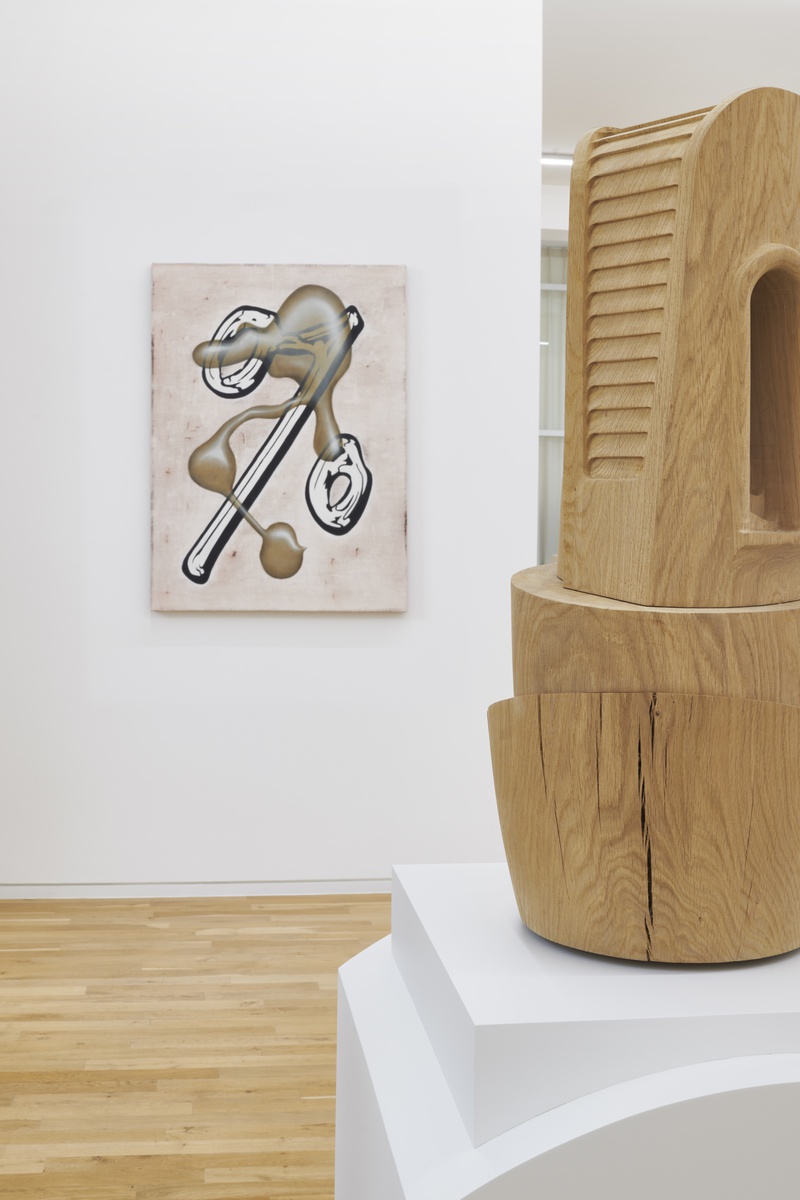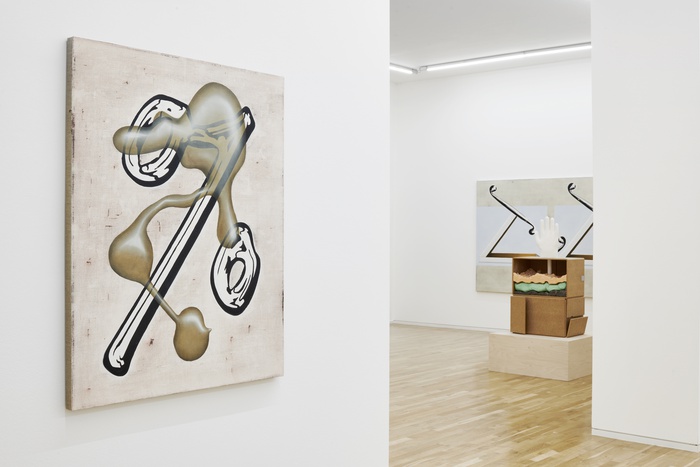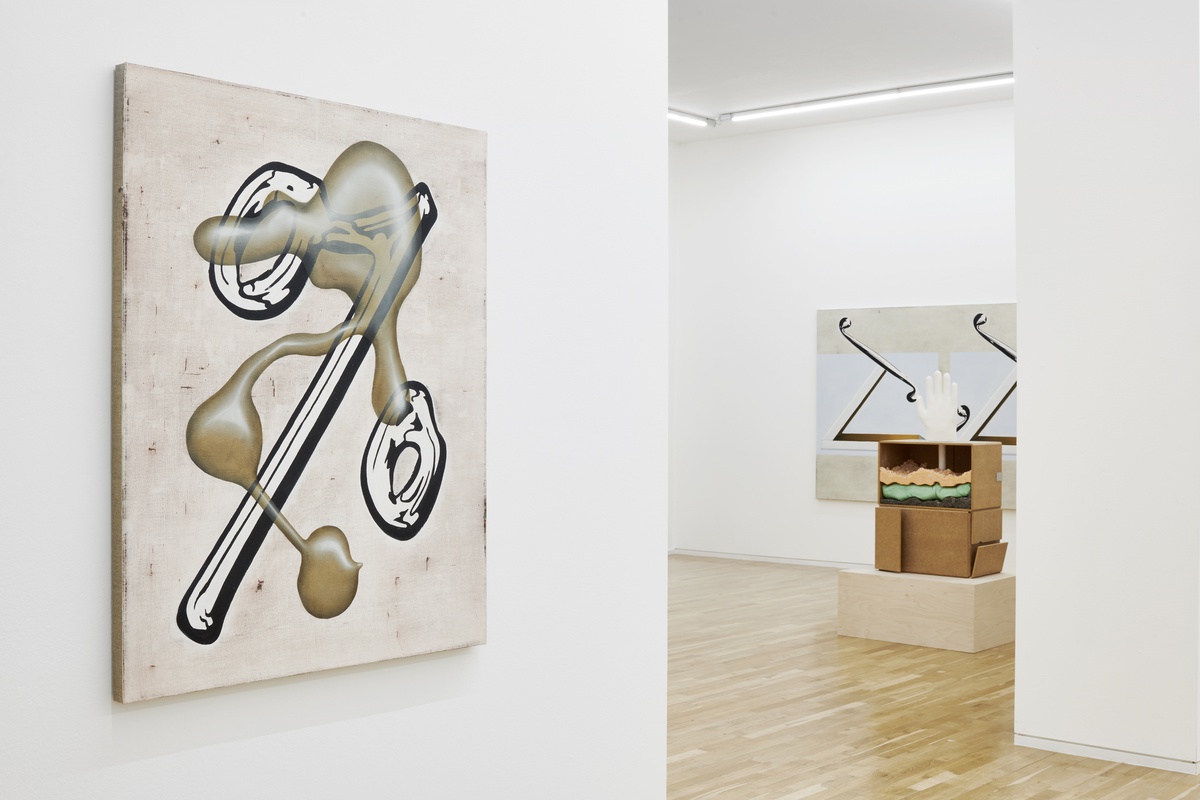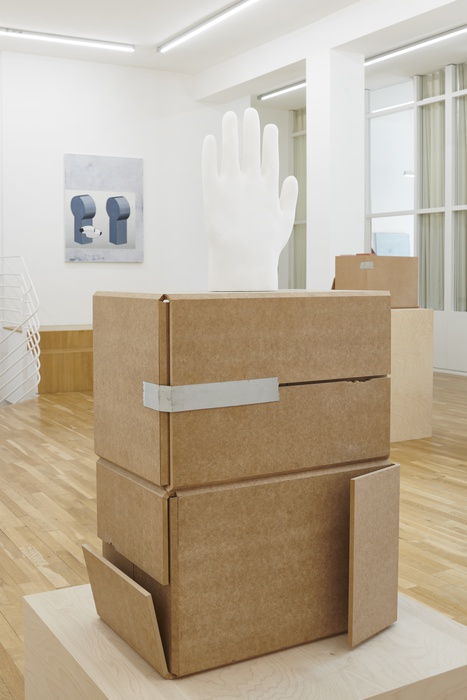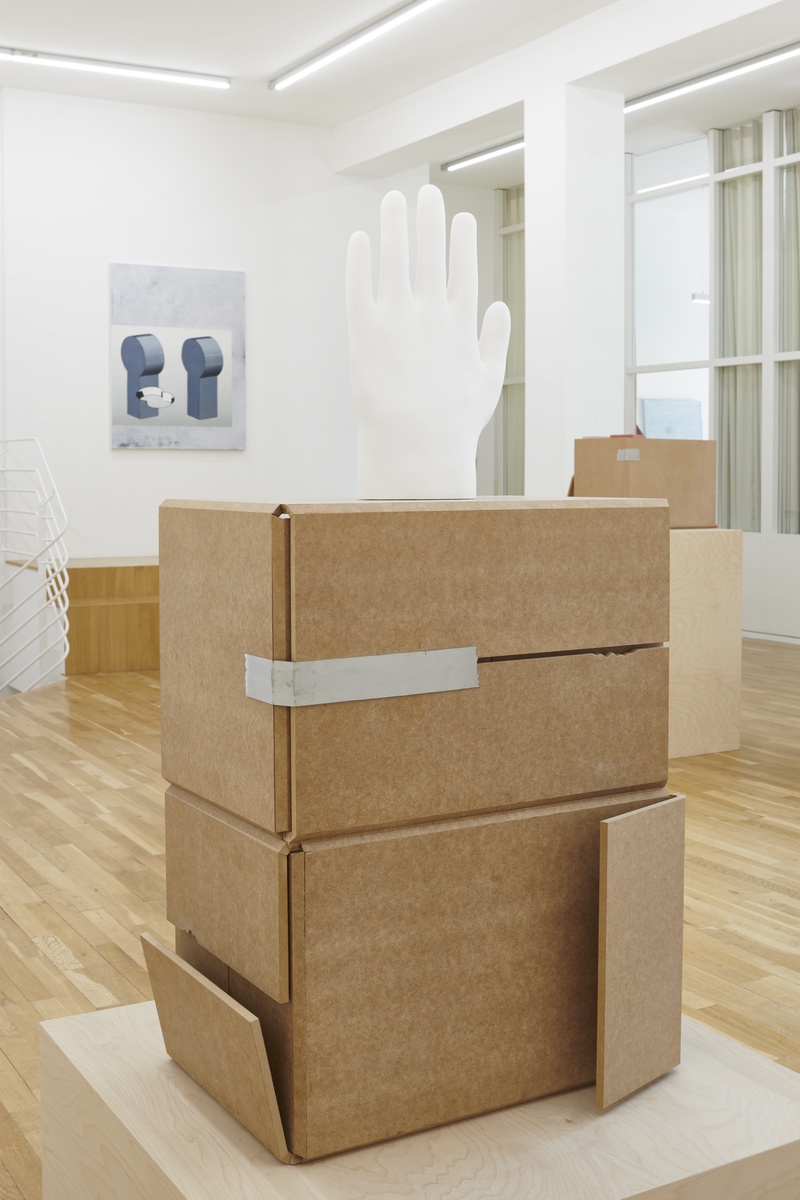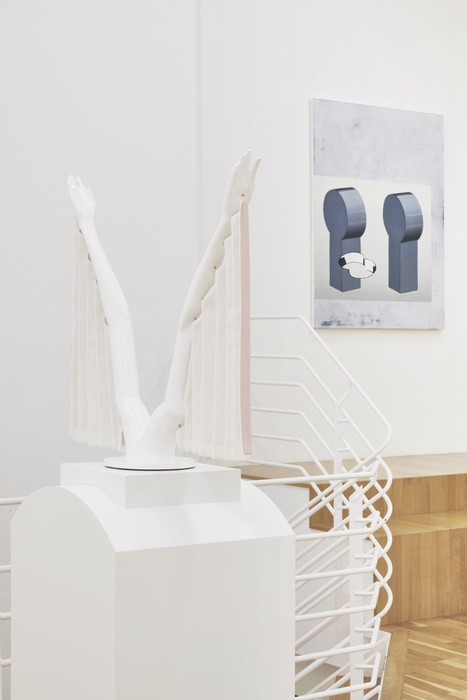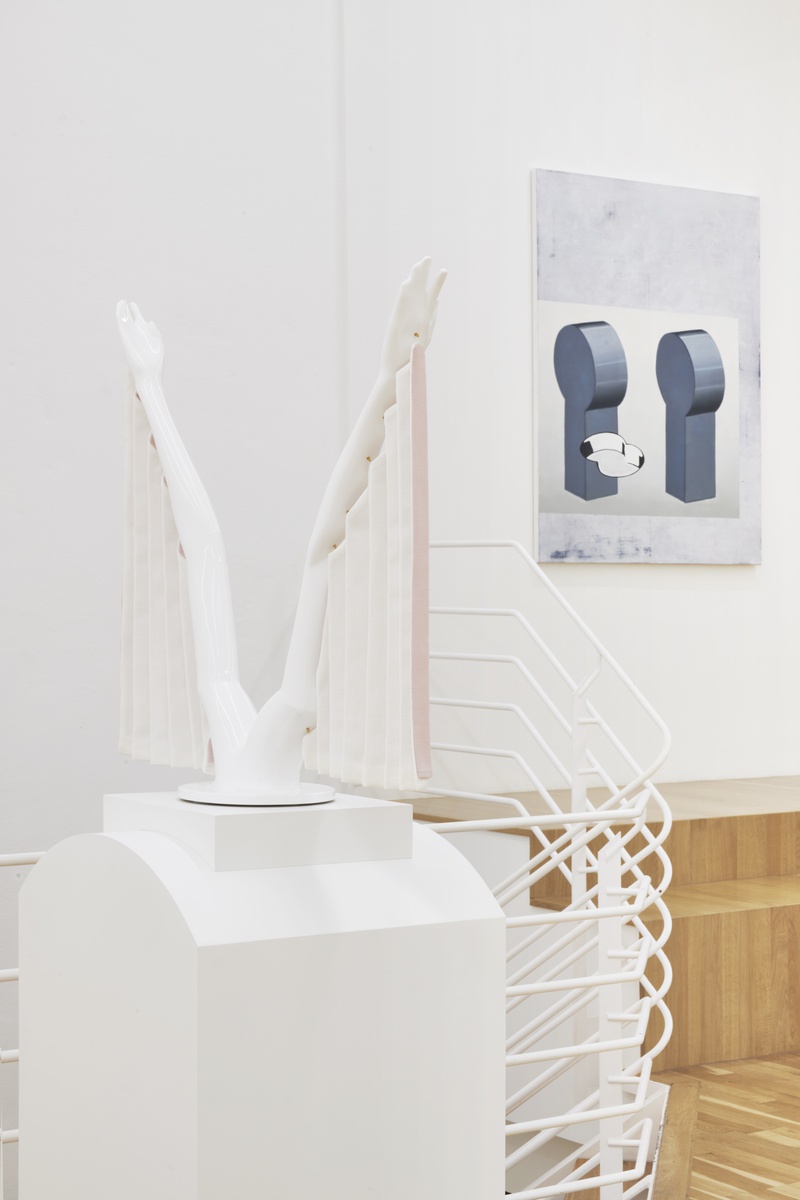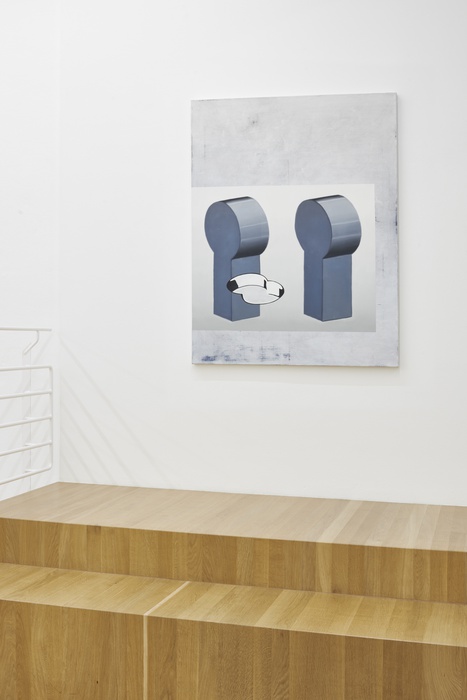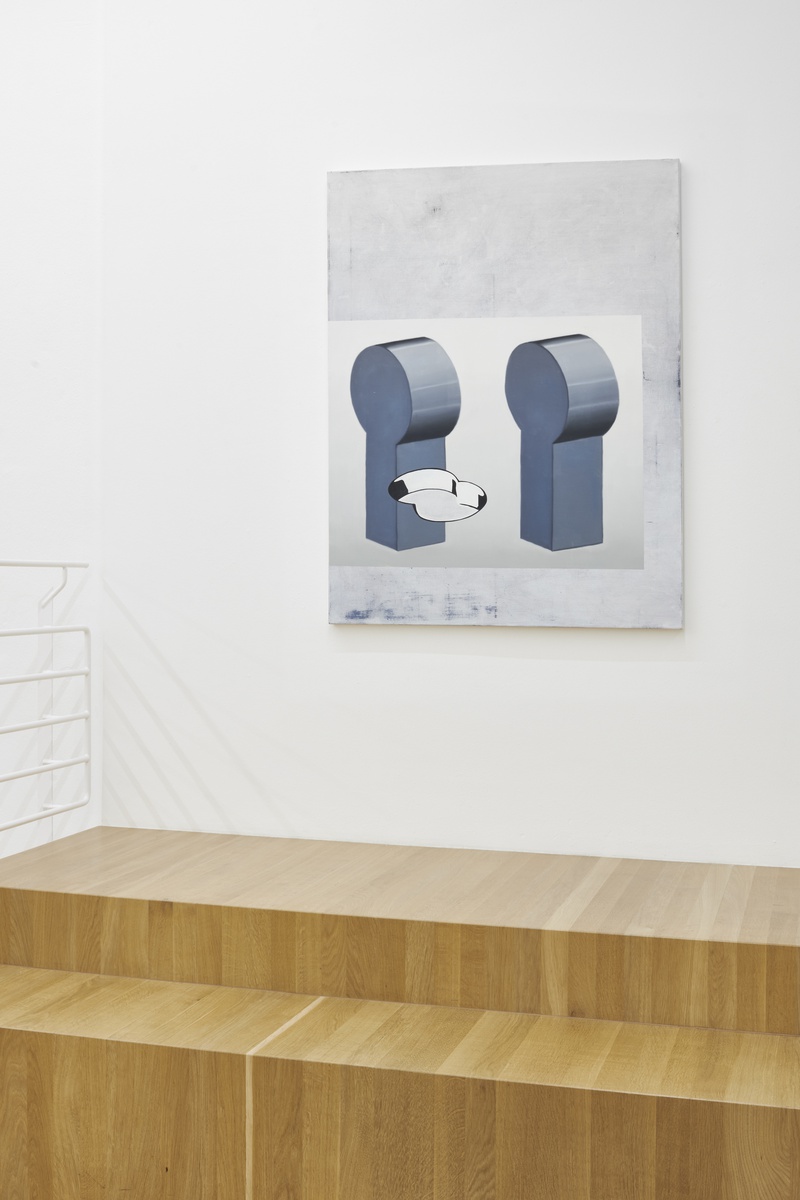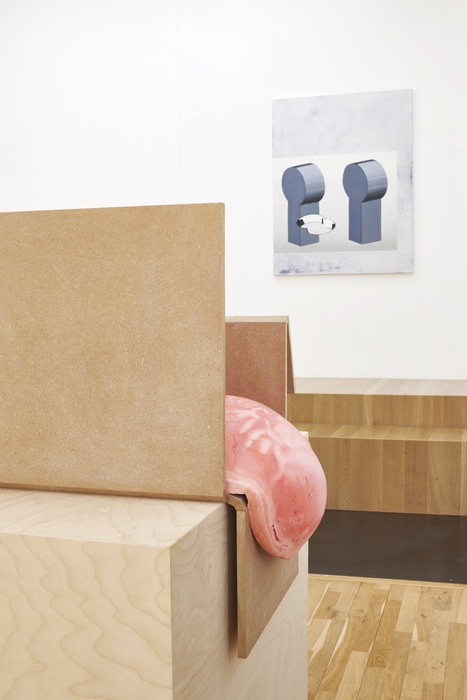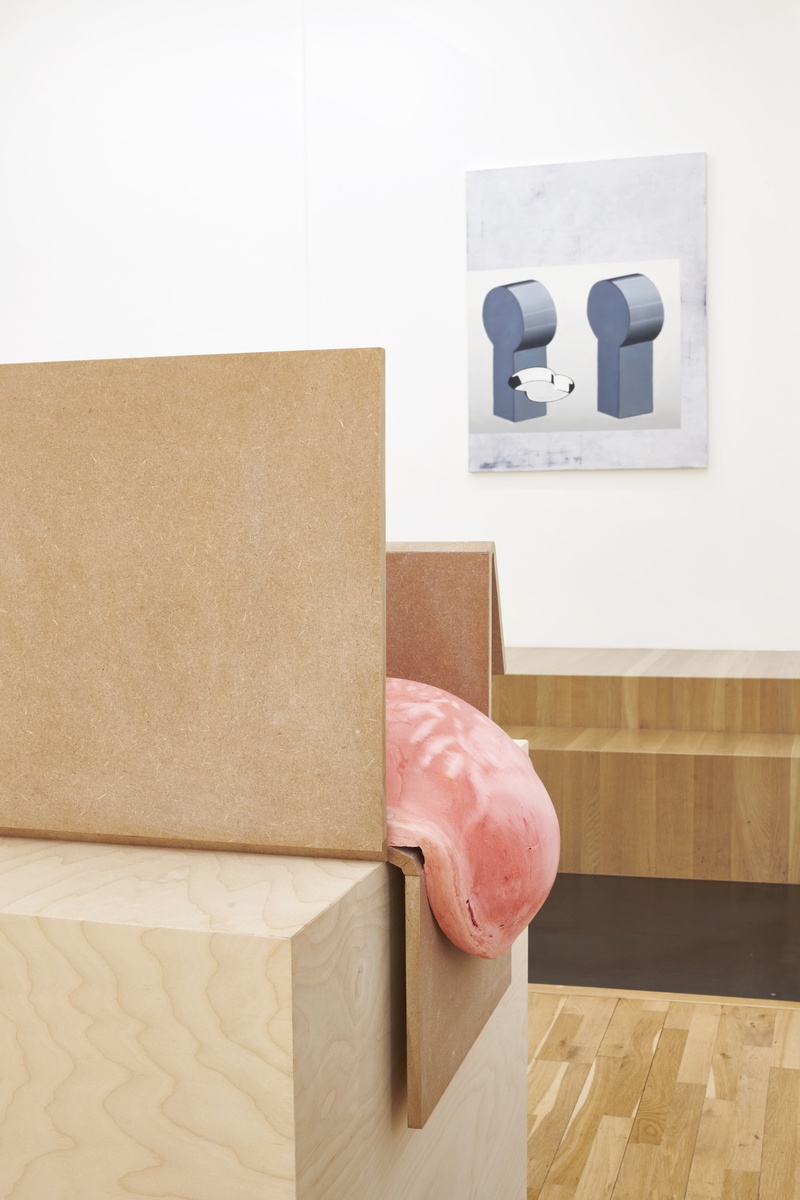 Opening: Friday, September 8, 2023, 6–9pm
VARIOUS OTHERS Special opening hours: Saturday, September 9, 12–7pm, & Sunday, September 10, 12–6pm
Sunday, September 10, 1pm: Artist Talk in collaboration with Dr. Sabine Adler (Eres Stiftung), Andreas Schmitten, and Polina Stroganova.
The exhibition project is a cooperation with partner galleries for VARIOUS OTHERS hosting Holly Hendry (Stephen Friedman Gallery, London), Anne Neukamp (Gregor Podnar, Vienna), and Andreas Schmitten (Schönewald, Düsseldorf), in collaboration with Polina Stroganova.
The exhibition FLIP brings together works by Holly Hendry, Anne Neukamp and Andreas Schmitten. The moment of turning over as well as a nonchalant interaction between the various artistic positions served as the leitmotif for the title. The exhibition presents, as part of VARIOUS OTHERS, sculptures and paintings with attractive, playful surfaces which have the ability to produce uncanny moments. What lies beyond these seemingly perfect smooth surfaces? And how do our bodies relate to the physical and immaterial spaces in which we move?
Holly Hendry's sculptures deal with the relation of body and space, interior and exterior. Permeability and morbidity play a major role in her visual language which is characterized by comic-like motifs and humor. Hidden physical modes of operation and mechanisms are made visible and are dealt with in a playful way. Motifs are newly mixed, following a certain inner logic. The results are highly artificial looking sculptural structures. Hendry questions our perception and the separation of physical-chemical processes in the body from the emotional level. Her work is characterized using innovative casting methods and colored materials like plaster, Jesmonite, concrete, chalk, foam, and marble. Wherever a space opens in Hendry's work, content becomes visible. A tongue falls out of an open yawning maw made of cardboard. Another work shows an open box that allows a view into a stacked interior from which a hand emerges.
Andreas Schmitten's sculptures and installations have seemingly perfect, glossy surfaces that also imply a hidden emptiness and contradictions. His meticulously crafted small-scale architectural models are full of whimsical details: we encounter oversized empty heads like monuments in an urban space, stairs and ladders leading nowhere, clotheslines and other garden utensils without specific context. Schmitten's works are humorous, playful as well as melancholic and oppressive while creating moments of irritation. In his works on paper, he also negotiates the relationship between human body and space, including topics like violence, control and indifference. The drawings are reminiscent of macabre instructions of use: bodies are sawn up, pierced, appear merged with furniture or architectural elements.
In Anne Neukamp's paintings familiar motifs and symbols develop a surreal life of their own. Here too, the gaze remains in a limbo on the surface, at an indefinite point between seeing and deciphering. Neukamp places object-like signs – keyholes, ropes, hinges, noses as well as architectural and graphic elements – on almost monochrome surfaces. Thereby she creates a spatial ambivalence, where an assignment of foreground and background becomes impossible. Isolated motivic details are paired with unexpected elements defying a description of functionality. Neukamp's work invites us to question patterns of interpretation and to allow the existence of things beyond reality.
Biographies
Holly Hendry, born 1990 in London, lives and works in London. Education: 2014–2016 Royal College of Art, London; 2009–2013 Slade School of Fine Art, London; 2008–2009 UCA Farnham, University for the Creative Arts, Canterbury. Awards: 2018 Rome Fellow, British School, Rome; 2019 Arts Foundation Award for Experimental Architecture. Her works are held in public collections, including Arts Council, UK; British Council, UK; FRAC Grand Large, Dunkirk, France; Government Art Collection, UK. Solo Exhibitions and Commissions: 2024 SCAD Museum of Art, Savannah, Georgia, USA; 2023 Slackwater, The Artist's Garden, Temple tube station, London (public work commissioned by CoLAB); 2023 Lip Sync, STEAMhouse, Belmont Works building, Birmingham (permanent public work commissioned by Eastside Projects & Birmingham City University); 2022 Sump, Esch-sur-Alzette, Luxembourg (public work); 2022 & 2020 Stephen Friedman Gallery, London; 2021 De La Warr Pavilion, Bexhill-on-Sea, UK; 2019 Weston Gallery, Yorkshire Sculpture Park, UK; 2019 Cenotaph, The Tetley, Leeds (commissioned by Liverpool Biennial & Liverpool BID Company 2018); 2018 Frutta, Rome; 2018 Phyllis, Selfridges Duke Street, London (commissioned by Yorkshire Sculpture Park & Selfridges, London); 2017 Arratia Beer, Berlin; 2017 Pippy Houldsworth Gallery, London; 2017 BALTIC Centre for Contemporary Art, Gateshead, UK; 2017 Victoria Gallery & Museum, Liverpool (part of the Liverpool Biennial 2018); 2016 Rice + Toye, London.
Anne Neukamp, born 1978 in Düsseldorf, lives and works in Berlin. Education: 1999–2000 Kunstakademie Düsseldorf; 2000–2007 Hochschule für Bildende Künste, Dresden. Awards and Residencies: 2015 Pollock-Krasner Foundation Grant, New York; 2015/16 Residency at ISCP, International Studio and Curatorial Program, New York; 2016 Nomination for Prix Jean-Francois Prat; 2019 publication grant, Berlin Senate Department for Culture and Europe. Since 2020 Neukamp is professor for painting at Hochschule für bildende Künste, Dresden. Selected Solo Exhibitions: 2023 Leopold-Hoesch Museum, Düren; 2022, 2017 & 2014 Galerie Greta Meert, Brussels; 2020 Linn Lühn, Düsseldorf; 2019, 2015 & 2012 Gregor Podnar, Berlin; 2018 Rosenwald-Wolf-Gallery, University of the Arts, Philadelphia, USA; 2018 & 2014 Galerie Valentin, Paris; 2017 Marlborough Contemporary, New York; 2016 Ludlow 38, New York; 2015 Towards at Jr. Projects, Toronto, CA; 2015 Lisa Cooley, New York (with Zachary Leener); 2014 Galeria Agustina Ferreyra, San Juan, PR; 2013 Oldenburger Kunstverein, Oldenburg; 2013 Galerija Gregor Podnar, Project Space Ljubljana, SI; 2013 Clockwork Gallery, Berlin; 2012 Wilhelm-Hack-Museum, Rudolf-Scharpf-Galerie, Ludwigshafen.
Andreas Schmitten, born 1980 in Mönchengladbach, lives and works in Düsseldorf. Education: 2001–2006 Heinrich Heine University, Düsseldorf; 2006–2012 Kunstakademie Düsseldorf; 2010–2011 Gnomon School of Visual Effects, Los Angeles. Awards & Residencies: 2020 Stiftung Kunstfonds, Bonn; 2017 Falkenrot-Preis, Berlin; 2014 DAAD, Artist Fellowship for Los Angeles; 2013 Förderpreis der Sparkassen-Kulturstiftung Rheinland; 2012 Kunstpreis START, Kunstmuseum Bonn. His works are held in public collections, including Museum Kurhaus Kleve; Olbricht Collection, Essen; Kunstmuseum Bonn; Kunstsammlung Deutsche Bundesbank, Frankfurt a.M.; Museum Kunstpalast, Düsseldorf; Sifang Art Museum, Nanjing, China; G2 Kunsthalle, Hildebrand Collection, Leipzig; Kunstsammlung Nordrhein-Westfalen, Düsseldorf; Cragg Foundation, Wuppertal; Philara Collection, Düsseldorf. Selected Solo Exhibitions: 2023 Malkasten, Düsseldorf; 2023 G2 Kunsthalle, Leipzig; 2022 & 2013 Skulpturenpark Waldfrieden, Wuppertal; 2022 Peter und Irene Ludwig Stiftung, Aachen; 2022 & 2017 Schönewald, Düsseldorf; 2021 & 2016 König Galerie, Berlin; 2019 Kunstverein Bremerhaven; 2019 Kunstpalais Erlangen; 2019 Sammlung Philara, Düsseldorf; 2018 König Galerie, London; 2018 Museum Kurhaus Kleve; 2017 The Journal Gallery, New York; 2017 Künstlerhaus Bethanien, Berlin; 2014 Galerie Linn Lühn, Düsseldorf; 2013 Kunstsammlung NRW, Düsseldorf; 2012 Kunstmuseum Bonn.