23.6.—31.7.2021
Baaderstraße 56 B
Munich Projects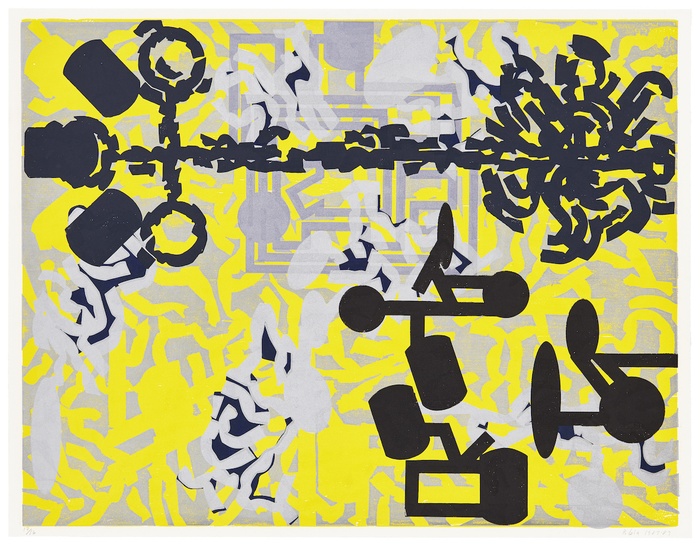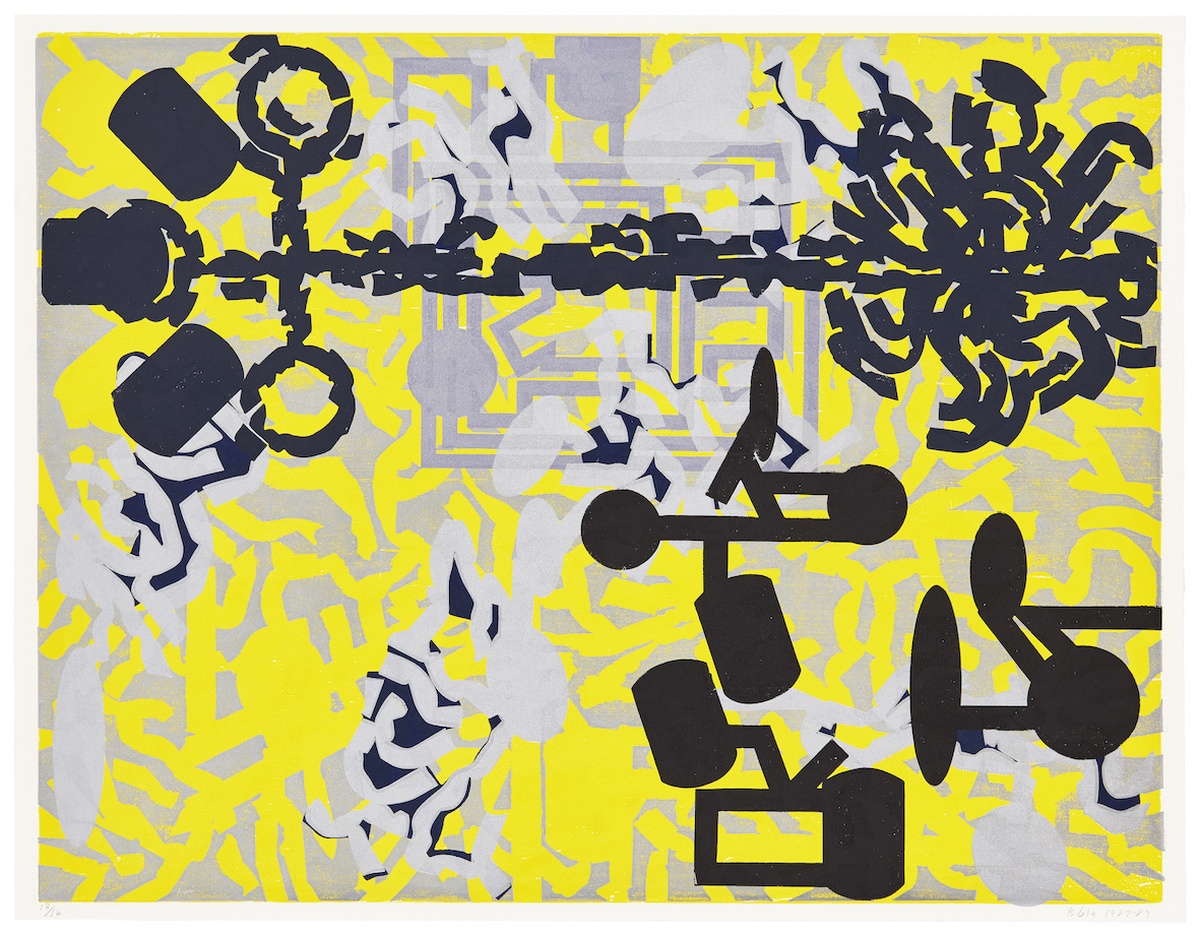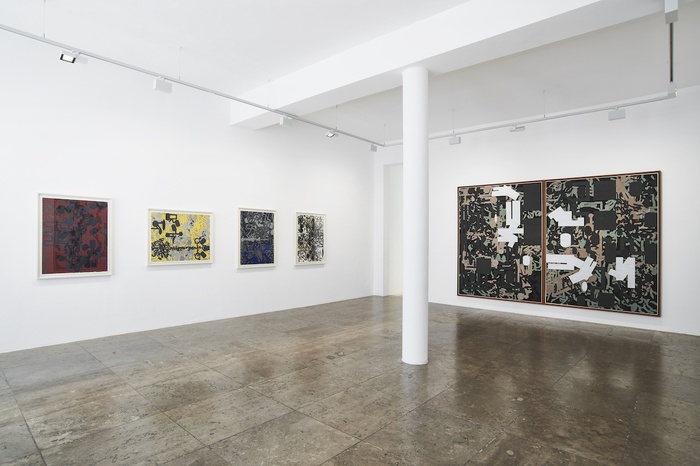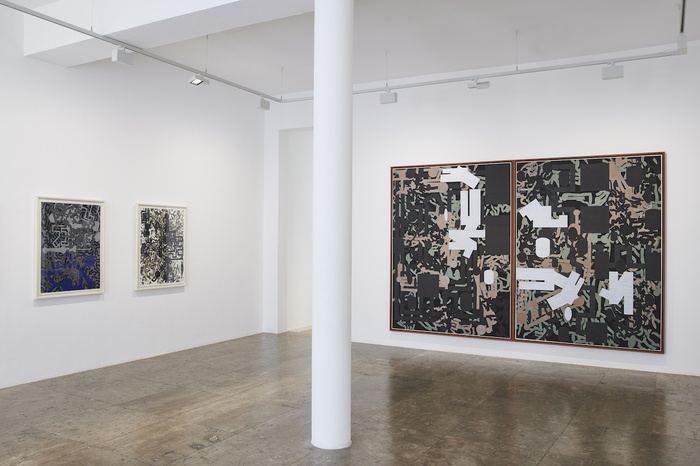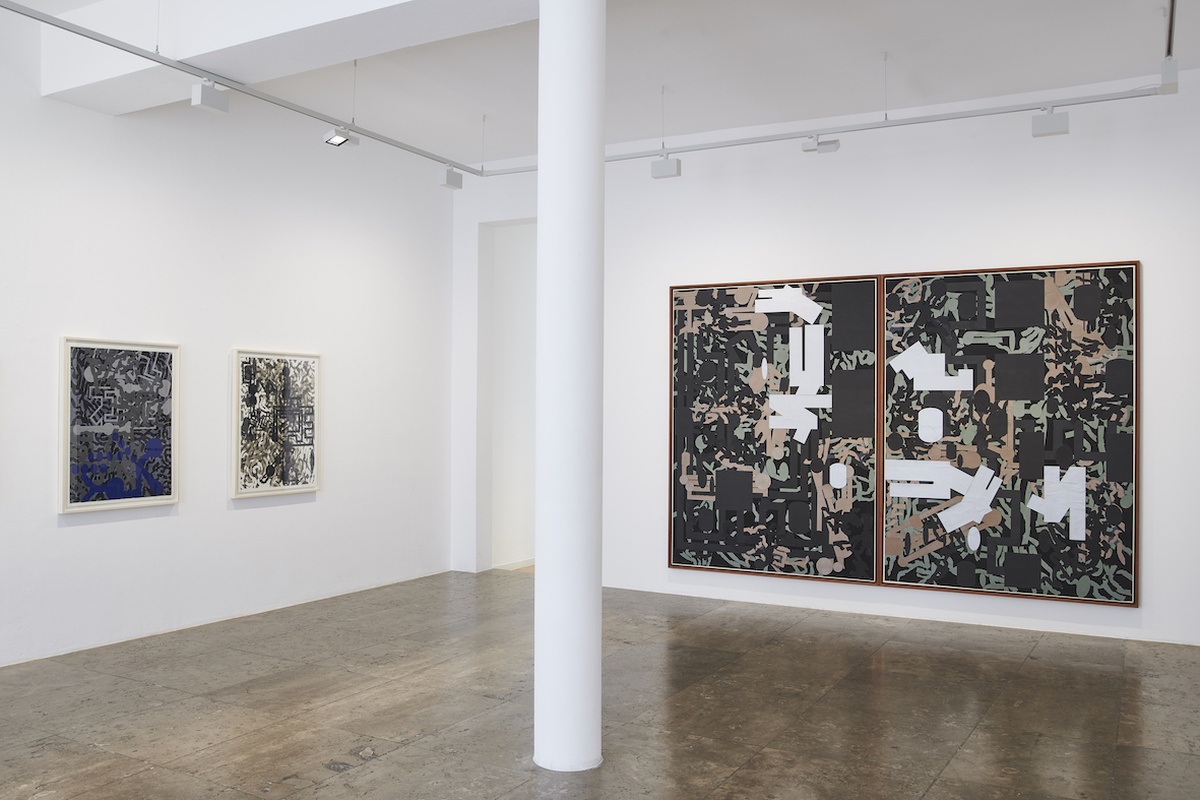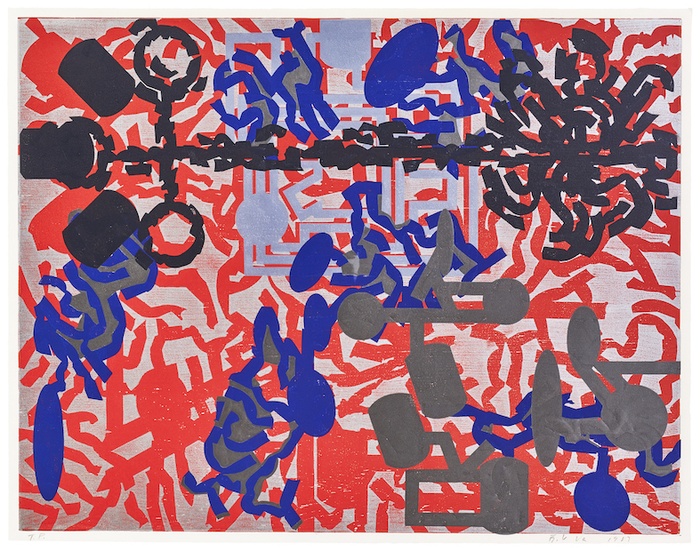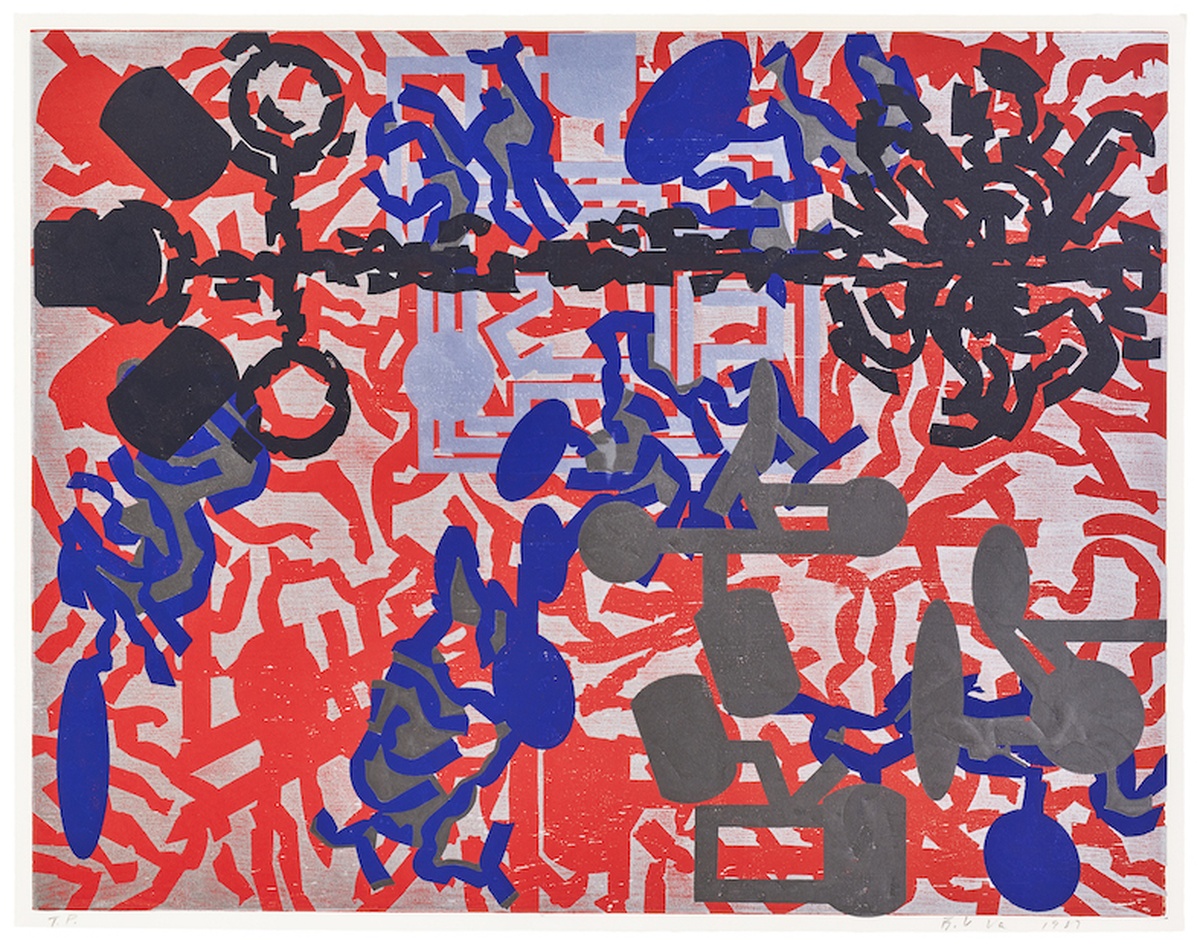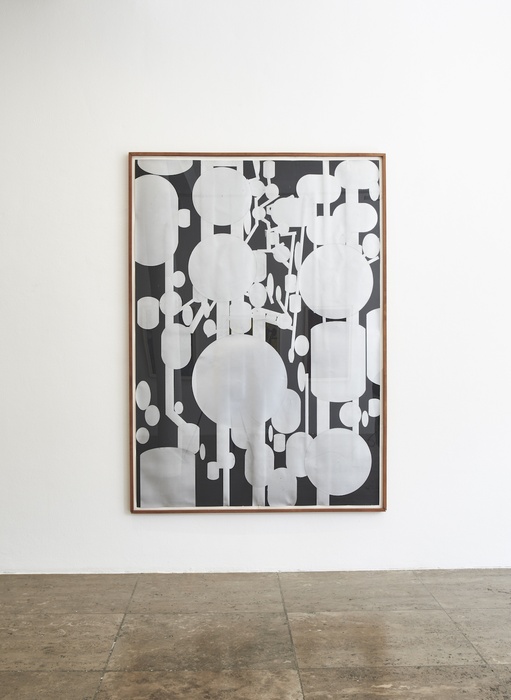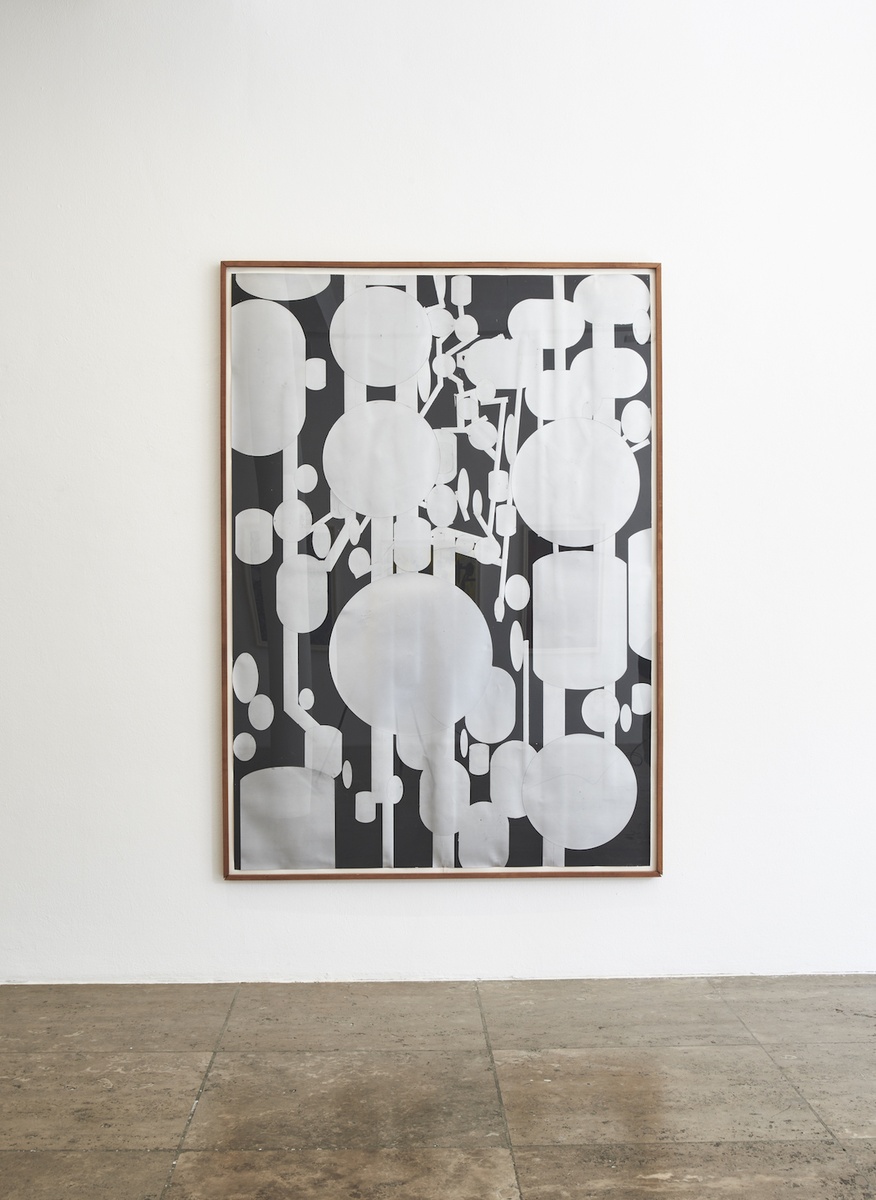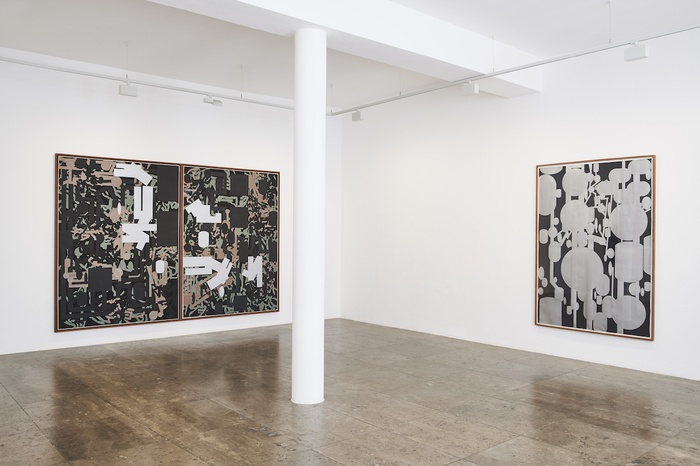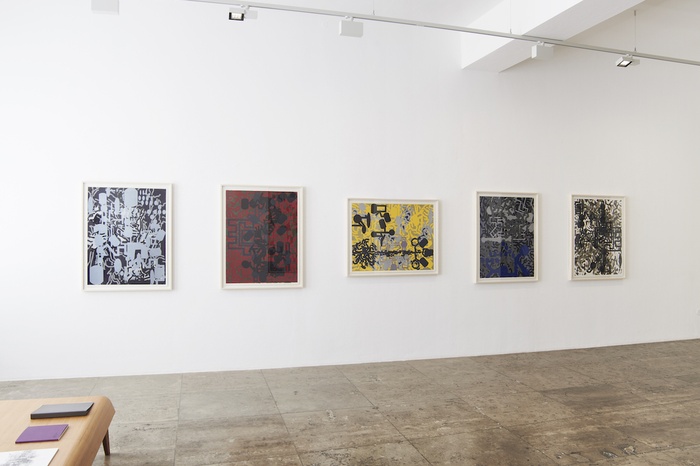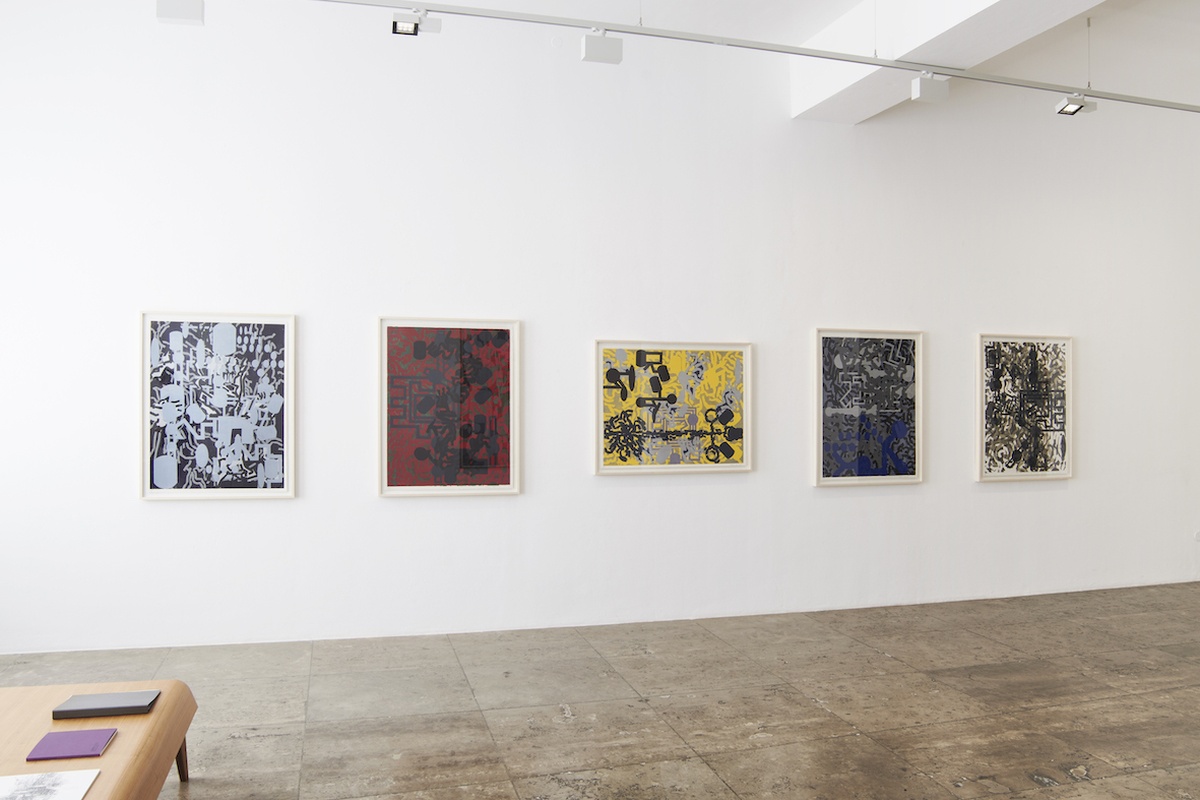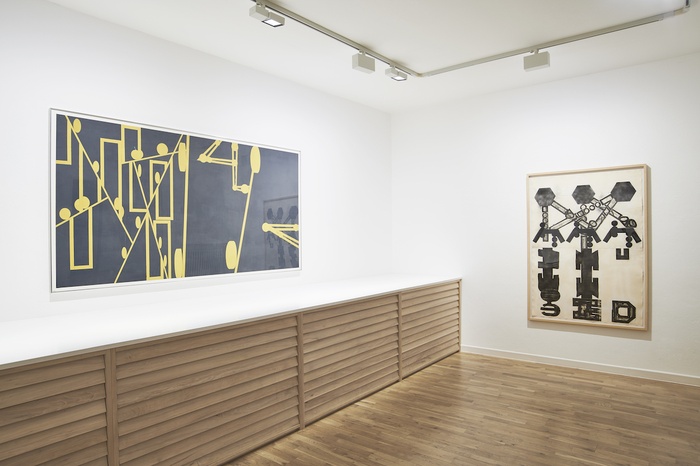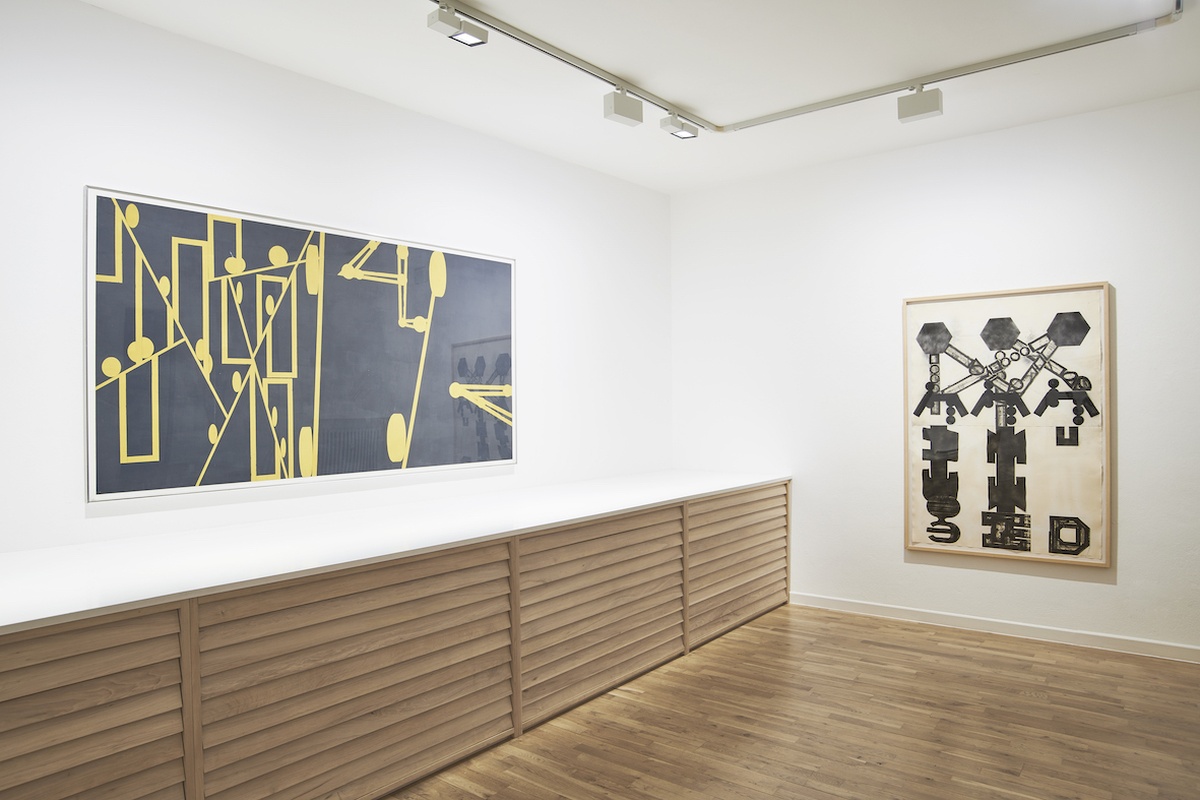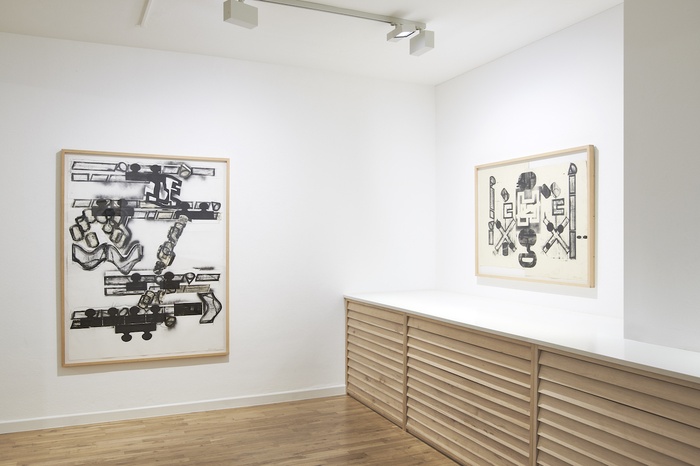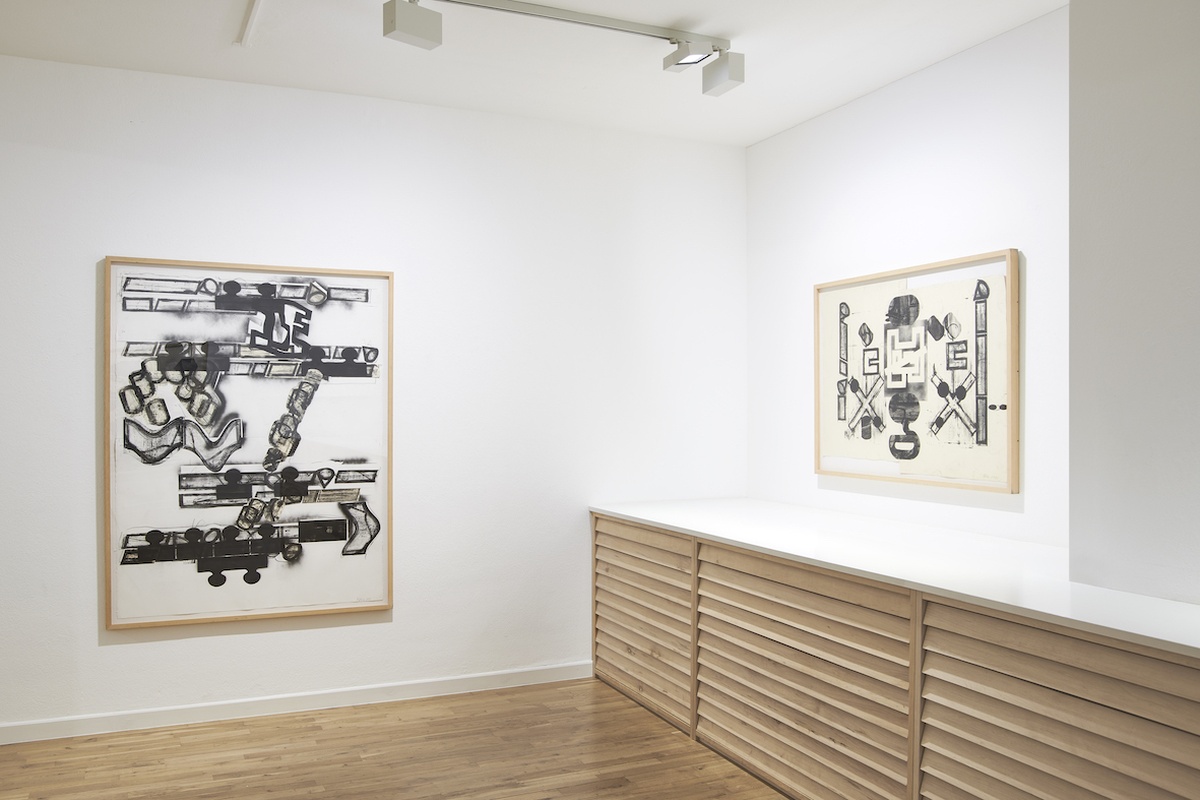 Dr. Michael Semff, former director of the Staatliche Graphische Sammlung München, and collector Dr. Markus Michalke on Barry Le Va's work
An exhibition running parallel to "Barry Le Va. Zeichnen um zu denken" at Metropol Kunstraum
"I think linearly. I think in perimeters and boundaries, in configurations and groundplans." Barry Le Va [1]
In the paper works of Barry Le Va, abstract geometric elements and linear frameworks turn into structures that call to mind building plans. Le Va plays with diverse arrangements, subjecting them to the principles of repetition and variation, addition and fragmentation, coincidence and calculation. The compositions, which alternate between rigor and dynamism, suggest a systematic approach, but the specific context of each can by no means be unambiguously deciphered. For his color woodblock prints "Sculptured Activities" (1987-1989), shown in the exhibition, Le Va used the same printing block in different constellations and colors. In so doing, he exploits the potential of content change on the one hand, while on the other he highlights aspects of the transitory and the process as such. As with his drawings and collages, his prints can only be understood in terms of an ongoing reciprocal relationship with sculpture, the terminology of which – with all of its contradictions, but also unexpected possibilities – he has questioned and redefined in process-oriented pieces, such as "scatter pieces" and "distributions", since the 1960s. Following a unique logic, Le Va focuses on various categories: space, material, and time are as relevant here as questions of form, configuration, or reception.
Drawings have always been of great importance in his artistic work, which is characterized by a basic understanding of architecture and mathematics. Le Va describes the drawings as "plan-views", as important parts of his thinking process: "A drawing is a layered map, constructed totally of parts, disconnected time sequences, processes and thoughts […]." [2] Drawings are not merely used to prepare and develop his installation concepts; he emphasizes the independence of each specific medium and uses its particularity in a concentrated manner to illustrate new facets through his examination of sculpture – also in his collages, a selection of which can be seen in the current exhibition. The collages are based on different artist's proofs of a lithography series in which Le Va, after initial experiments with various painting and drawing utensils – favoring immediacy – finally concentrates on spray paint. Innovative combinations and the further development of the prints within his collages allow him to formulate new pictorial ideas.
Not only was every work on show in the exhibition created in Munich; from 1989 Barry Le Va (1941 Long Beach – 2021 New York) also had a temporary studio in the rooms of Fred Jahn in Baaderstraße and regularly returned to Munich in the following years, where he also worked at Karl Imhof's printing house. A close working relationship with Fred Jahn began after their first joint collage exhibition in 1987. The exhibits of African art kept in the gallery inspired him in the early 1990s to create, among other things, the drawing series "Munich Diary. African Sketchbook" which was exhibited and purchased by the Staatliche Graphische Sammlung, Munich. After Le Va's first solo show at the Walker Art Center (1969), he participated three times in documenta (1972, 1977, 1982) and had multiple exhibitions in notable museums. From 2019 to 2021, Dia:Beacon, New York, dedicated a large solo exhibition to his installations from the 1960s. Le Va's work can be found in renowned collections, among them the Museum of Modern Art as well as the Whitney Museum of American Art, New York, Los Angeles County Museum of Art, Los Angeles, and the Museum of Modern Art, Ludwig Foundation, Vienna.
[1] Brouwer, Marianne (Ed.): Barry Le Va, Rijksmuseum Kröller-Müller, Otterlo 1988, p. 5.
[2] ibid. p. 7.