27.10.2023—13.1.2024
Baaderstraße 56 B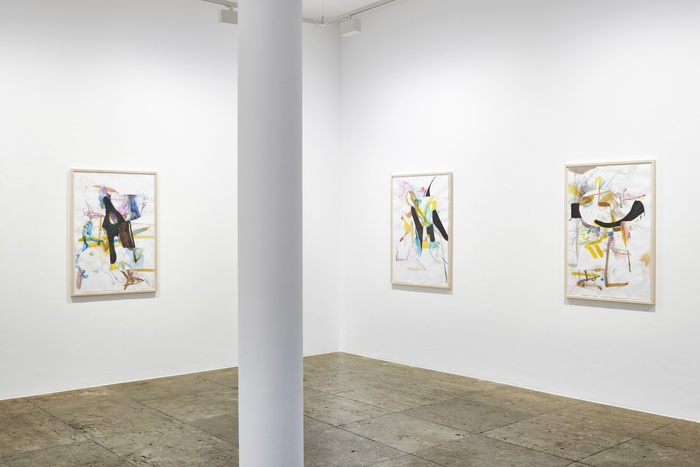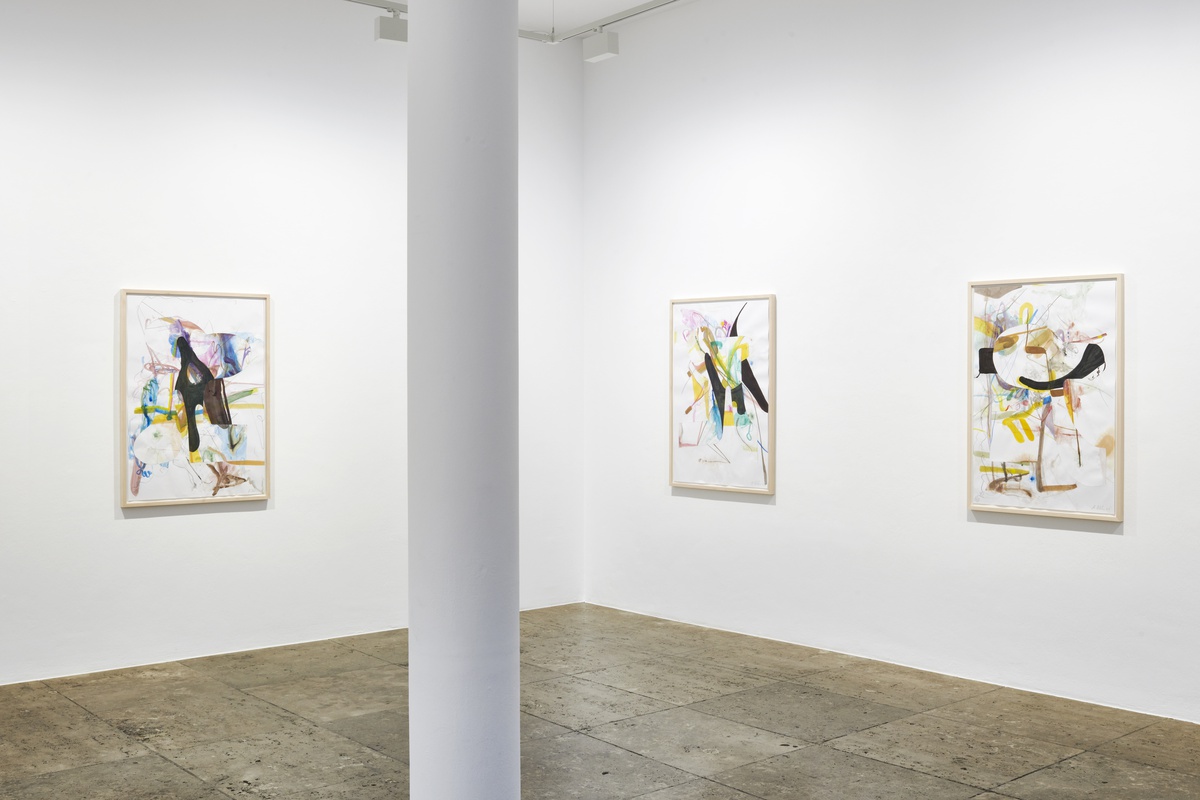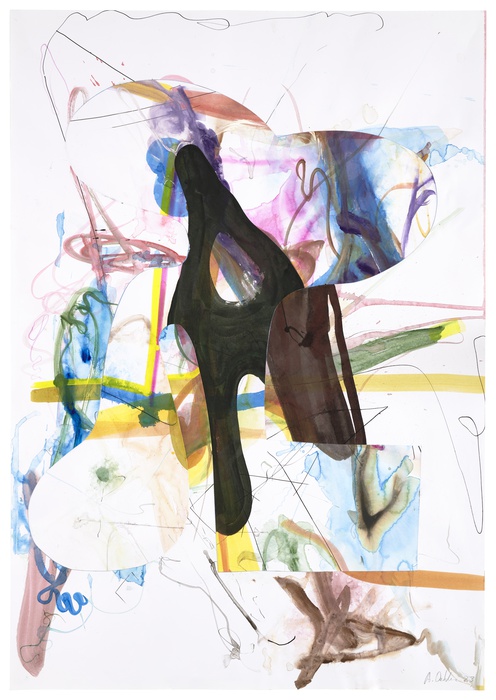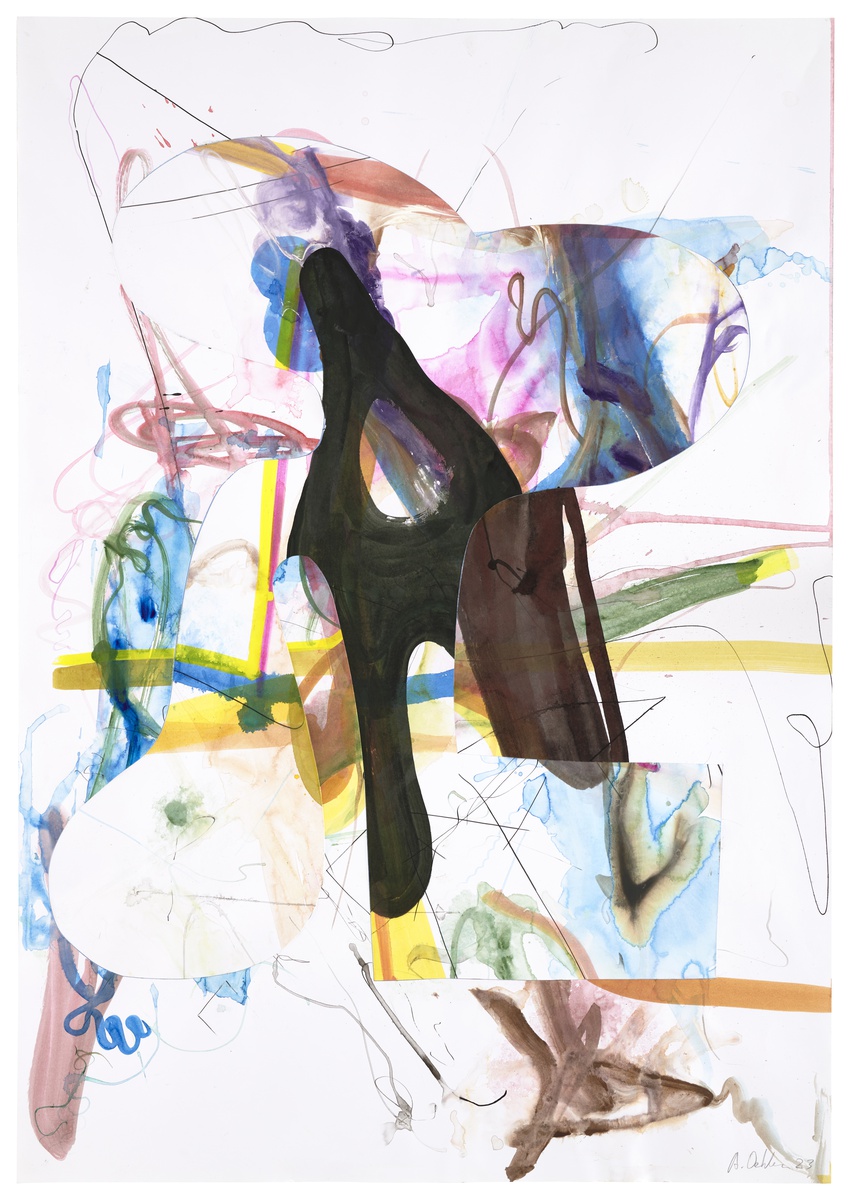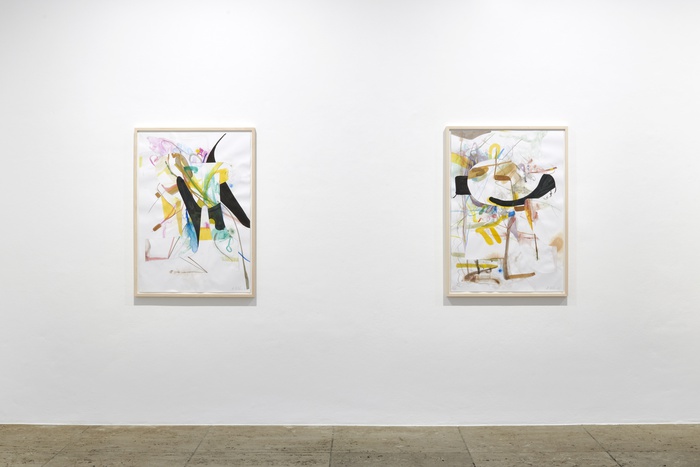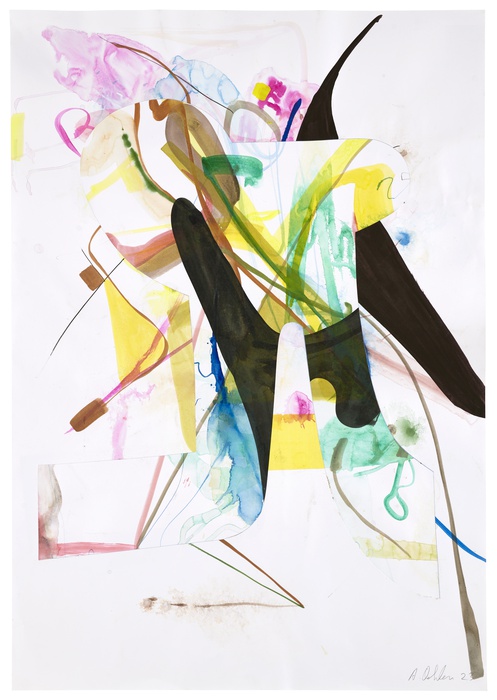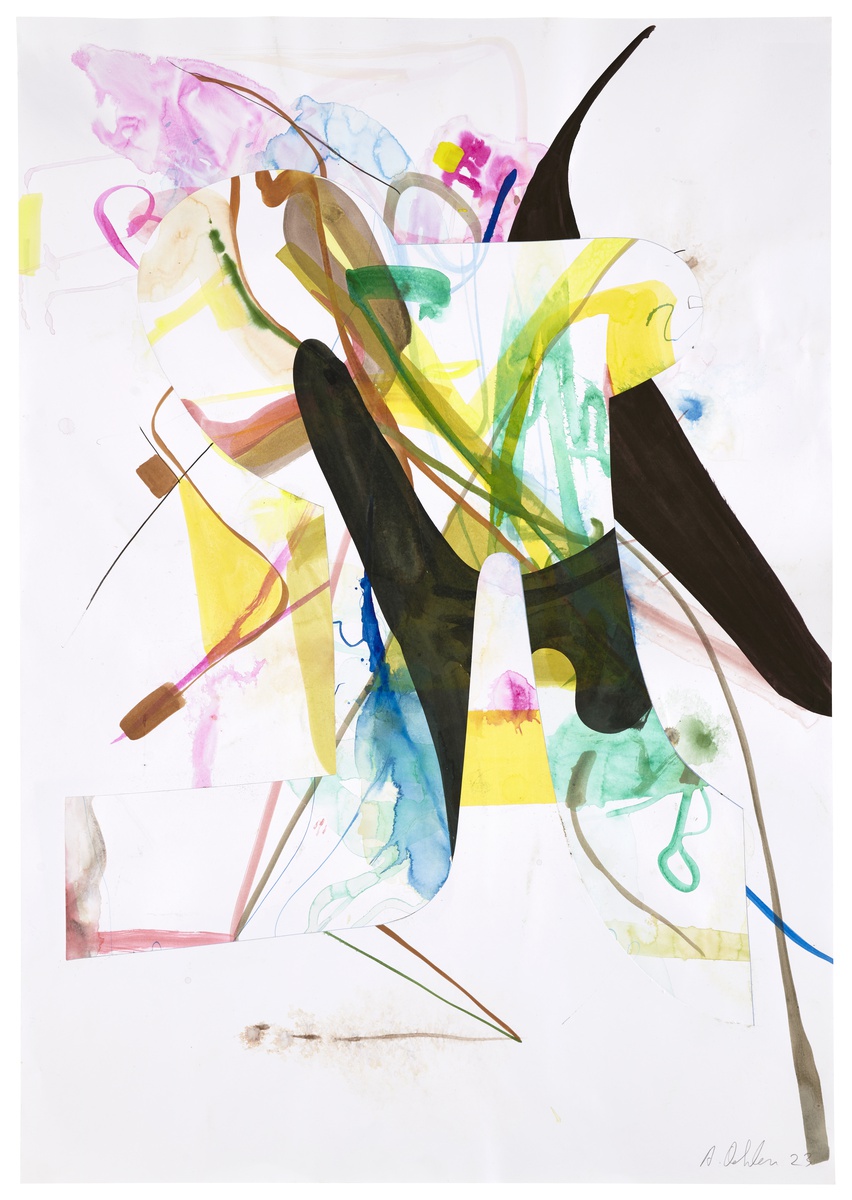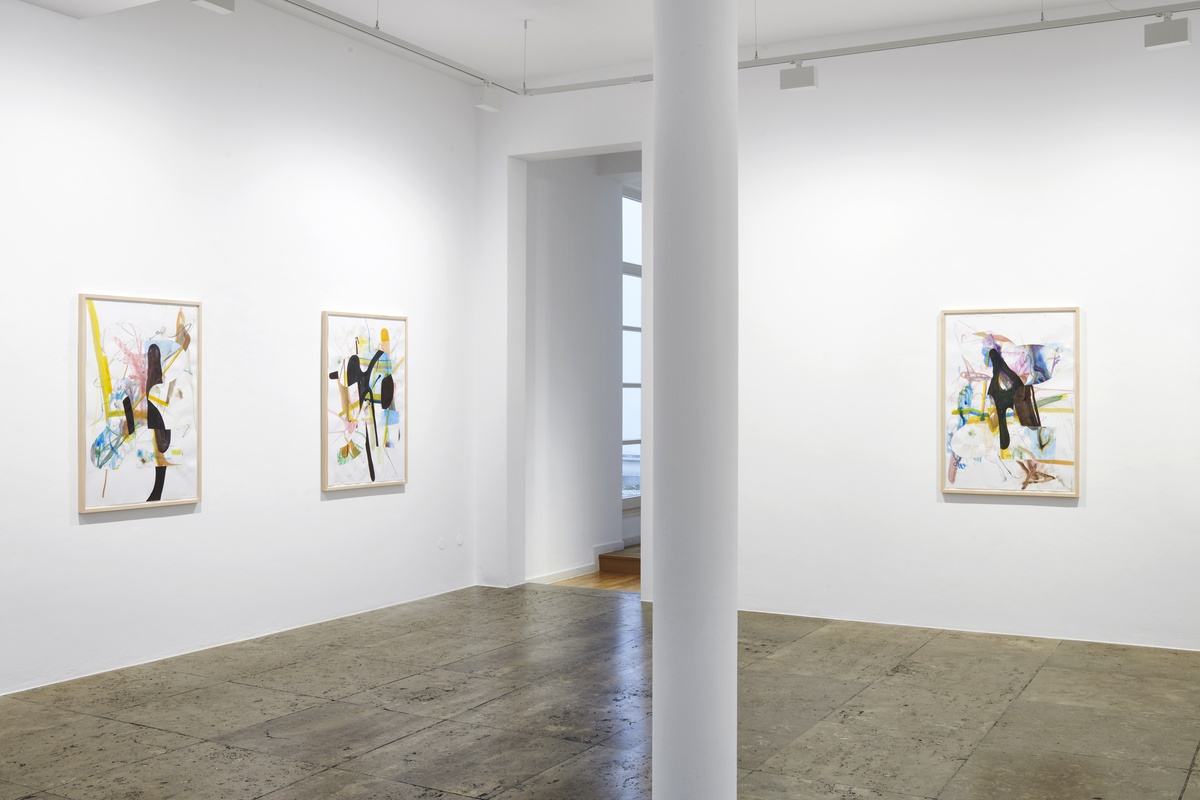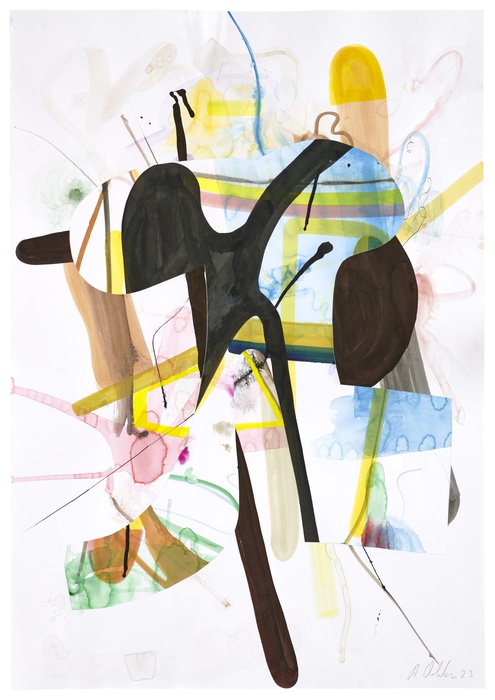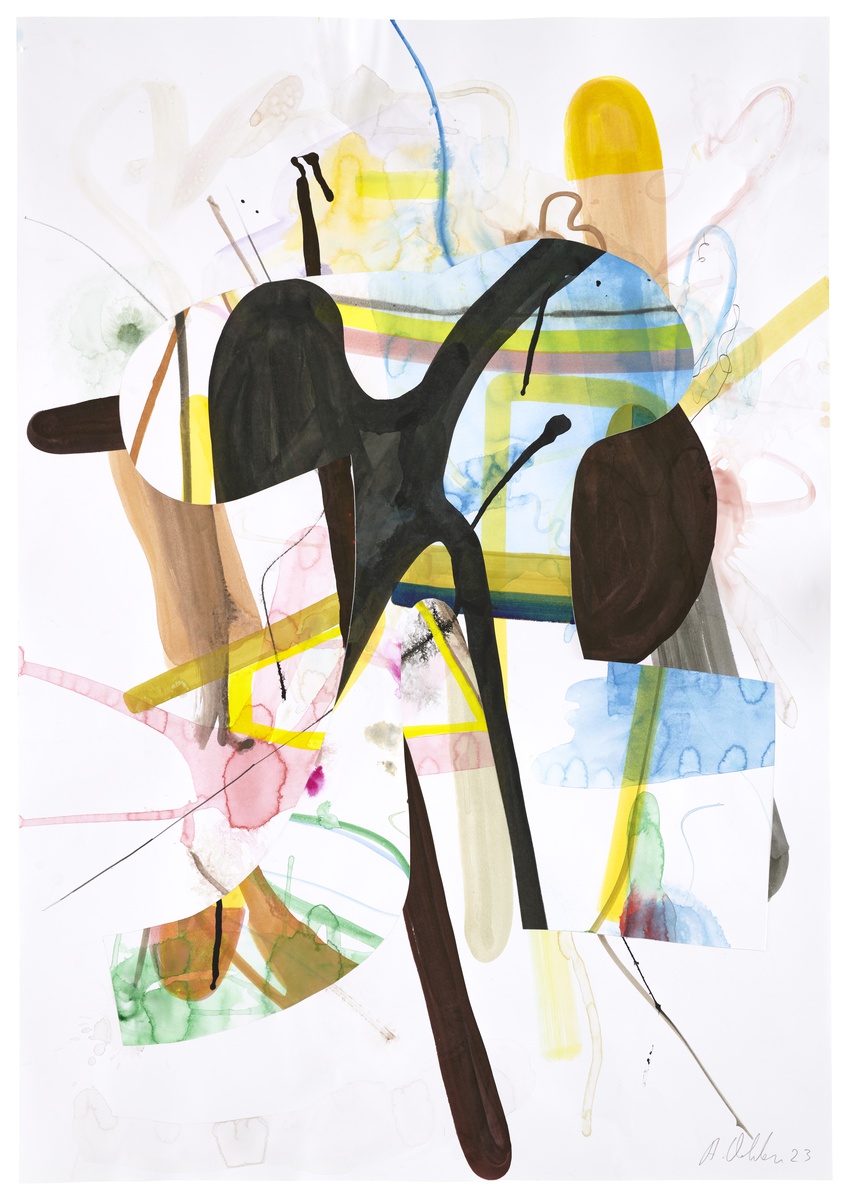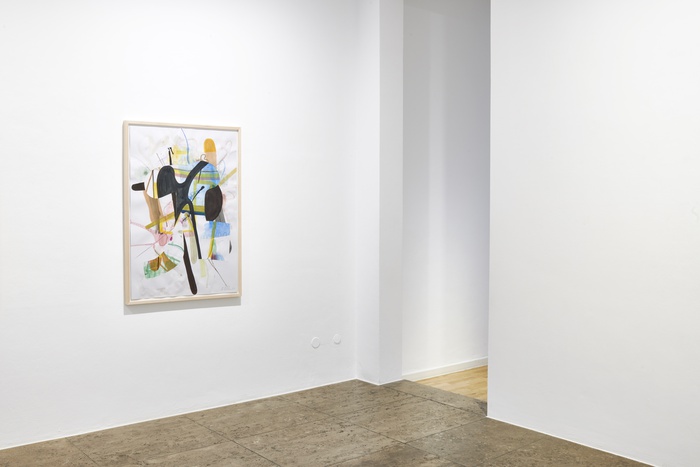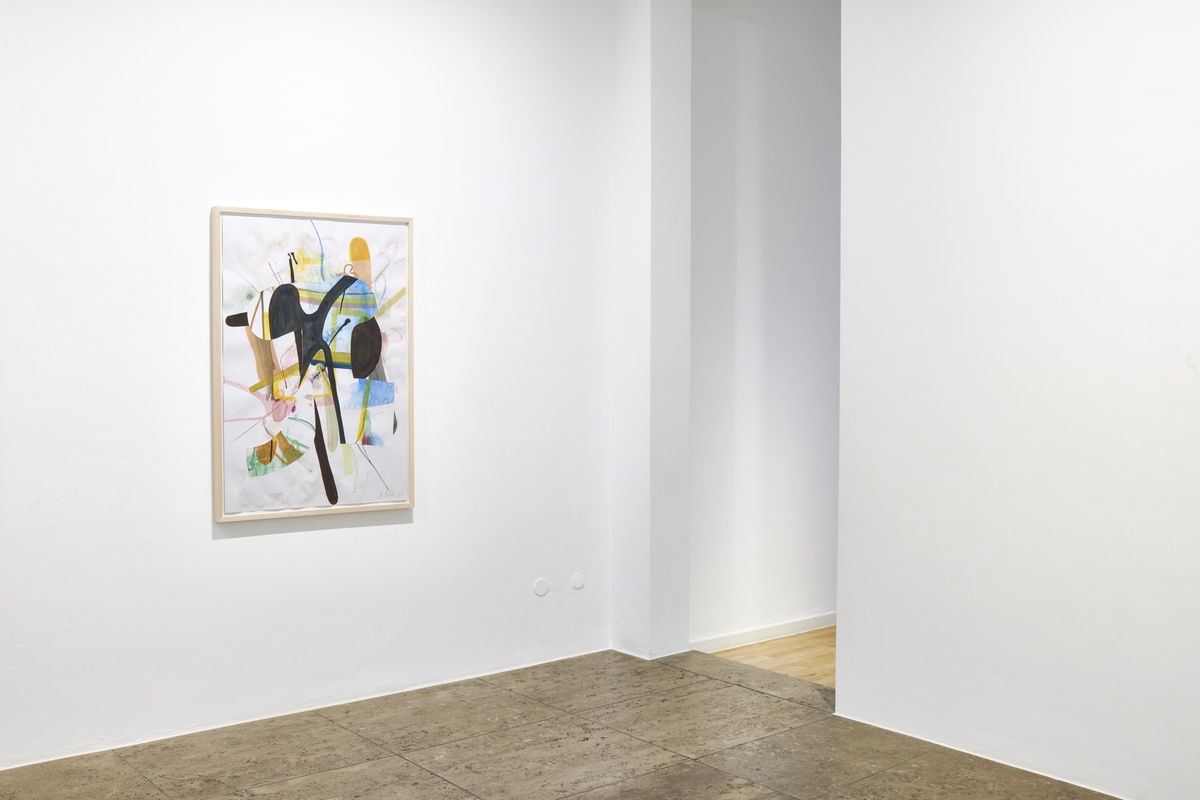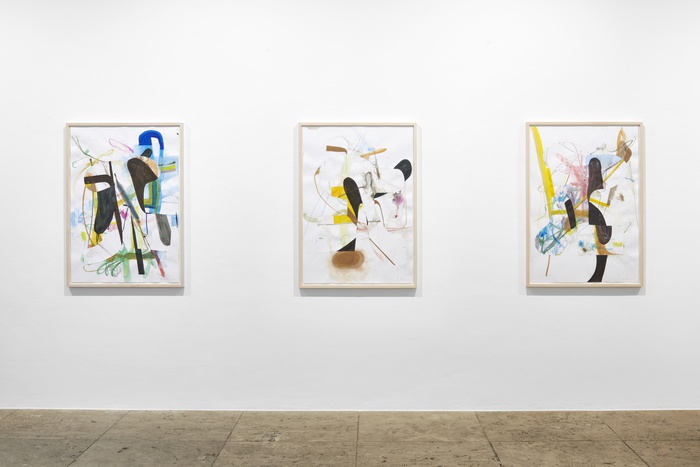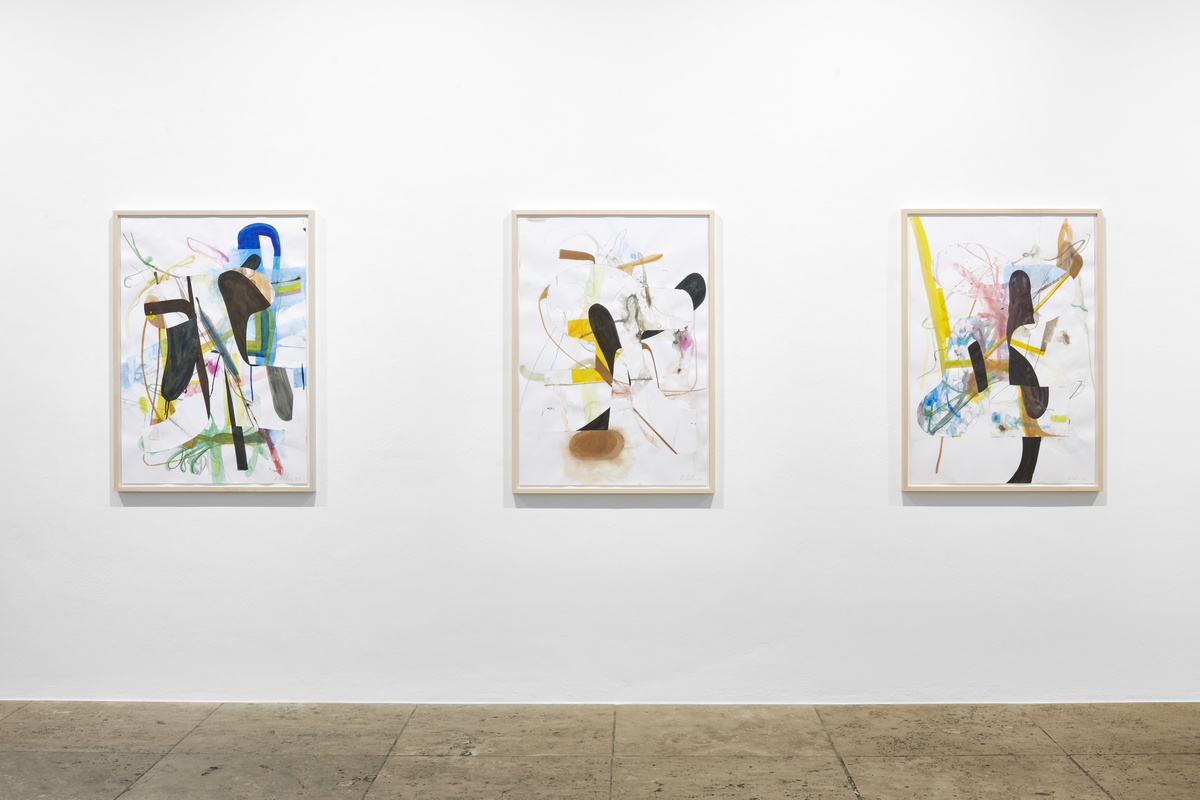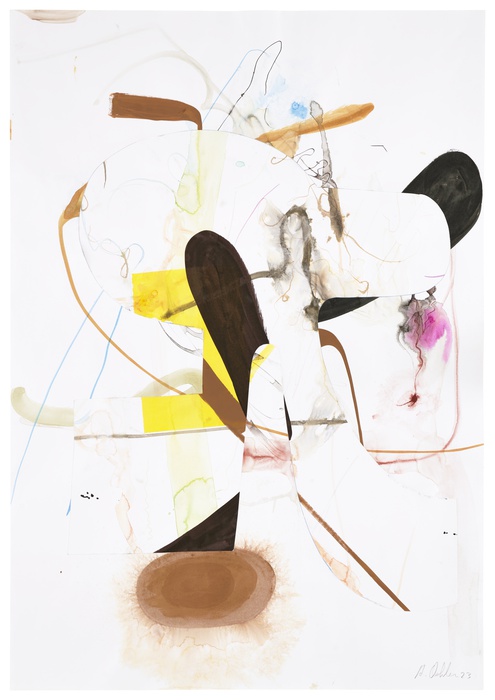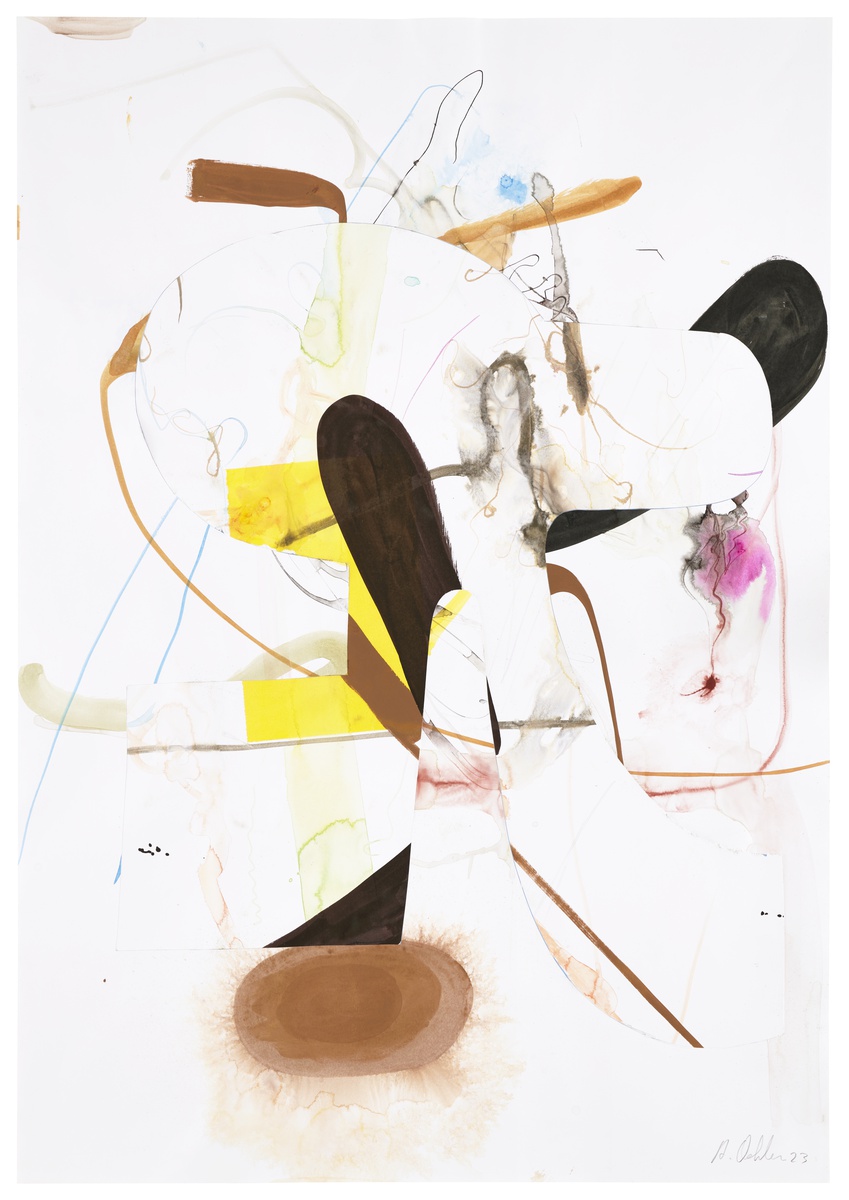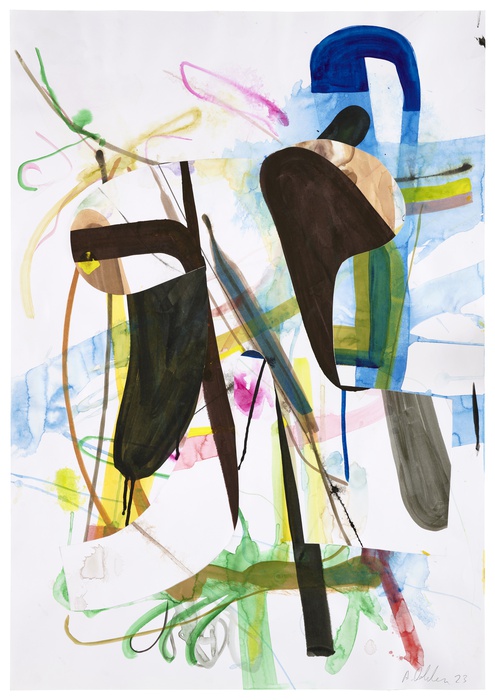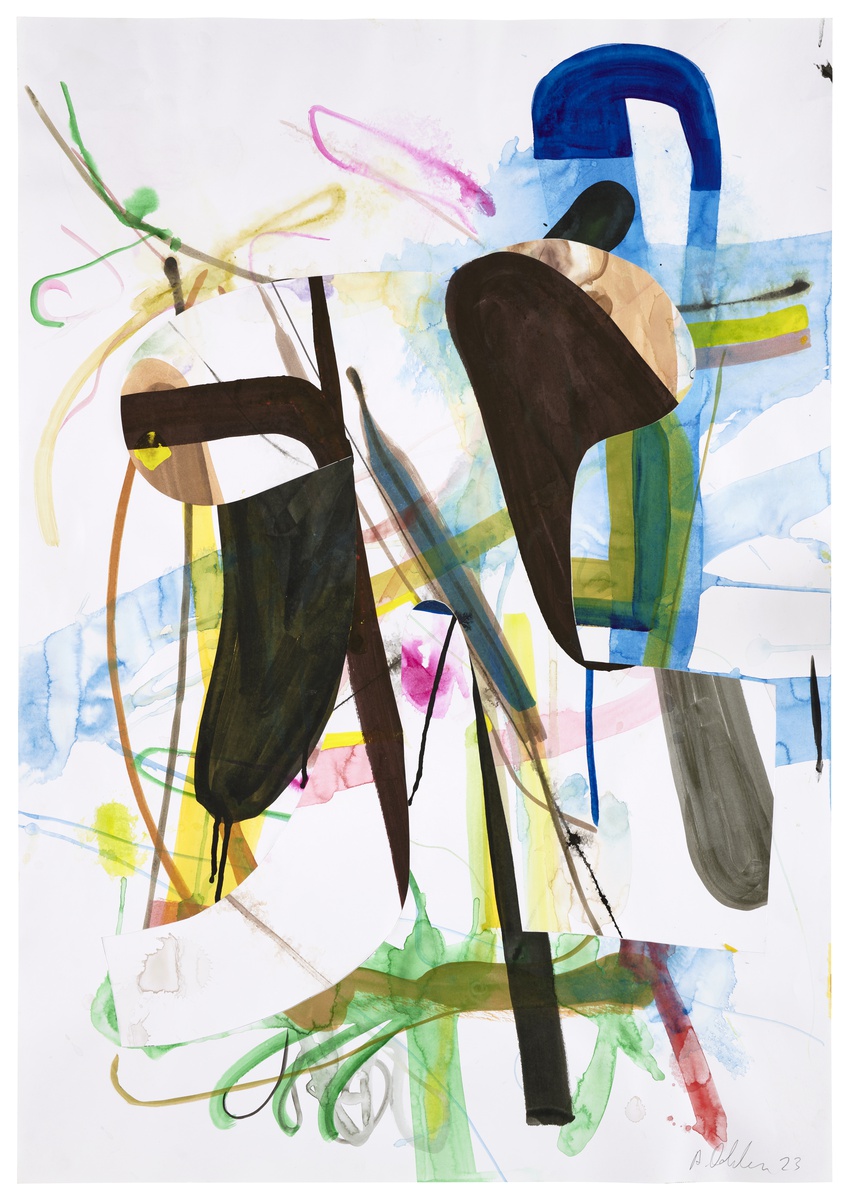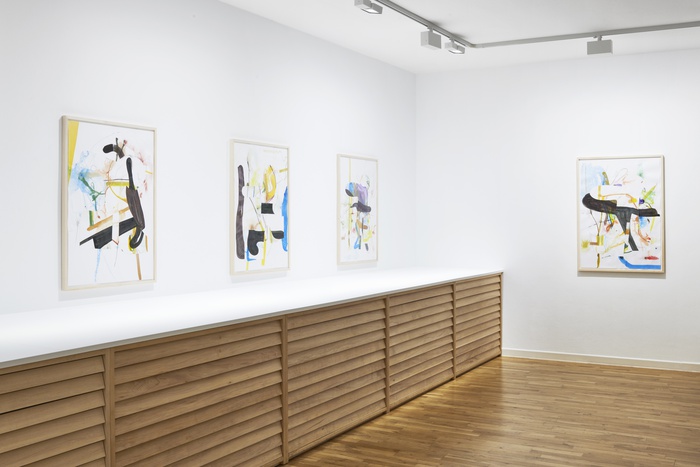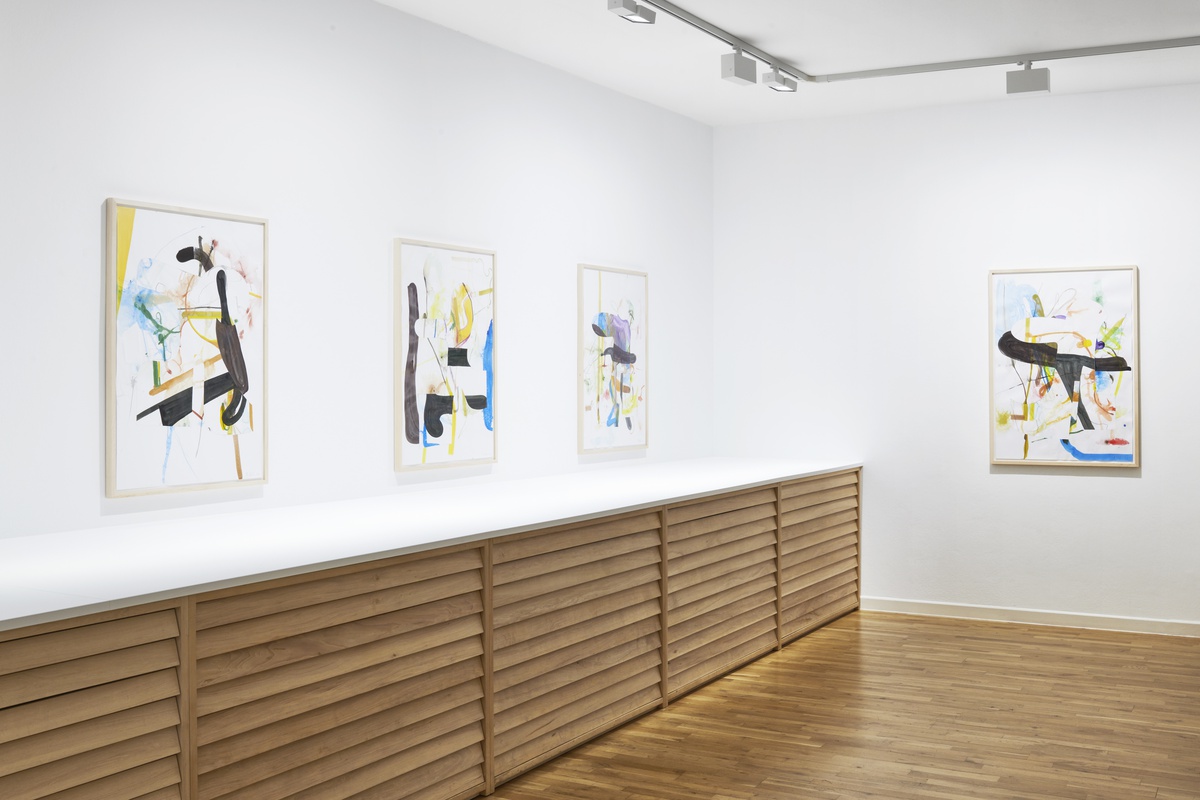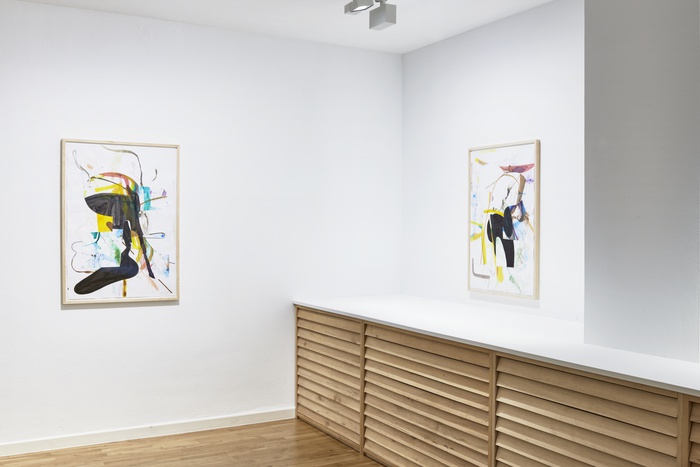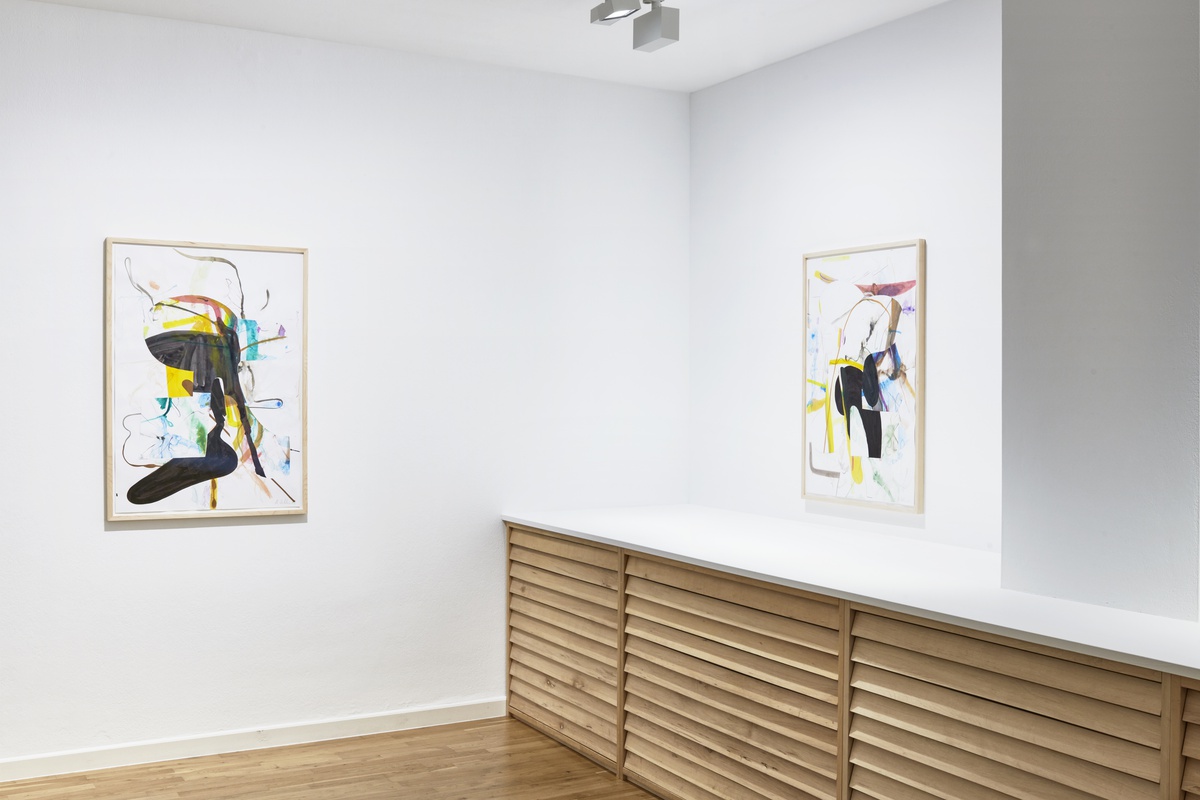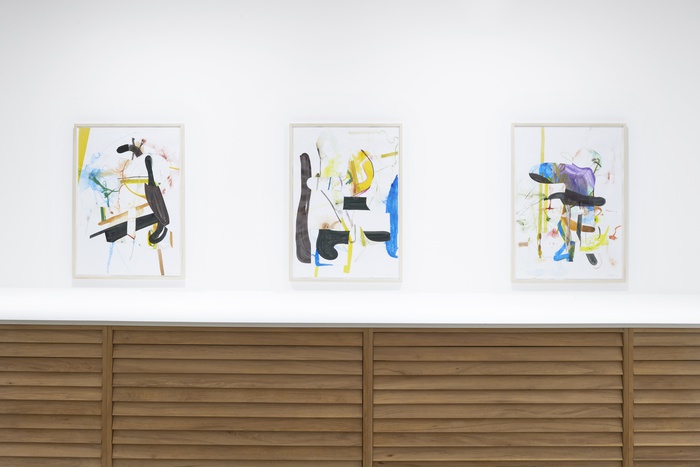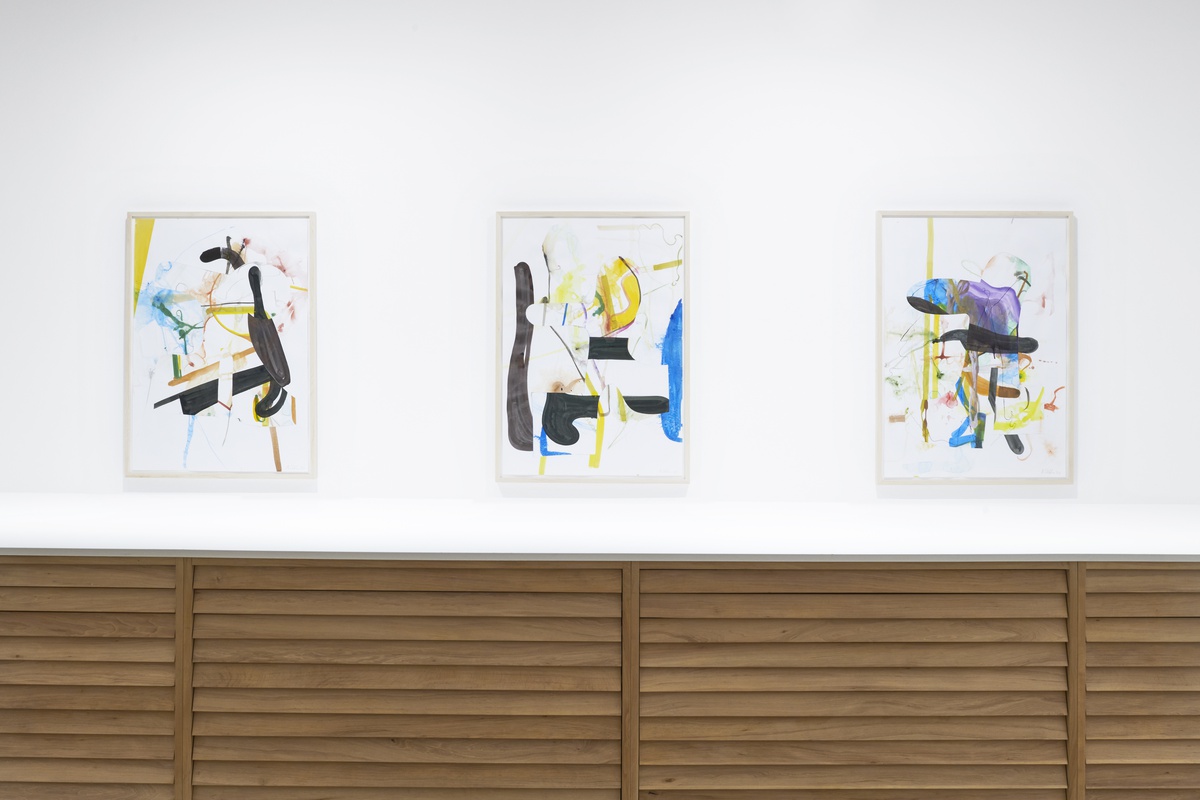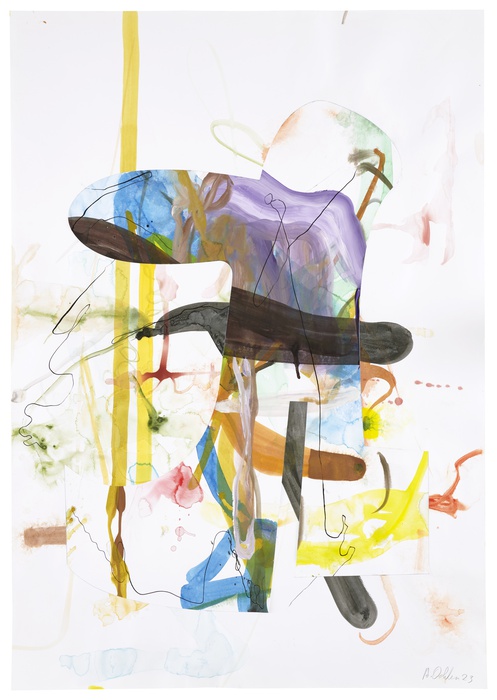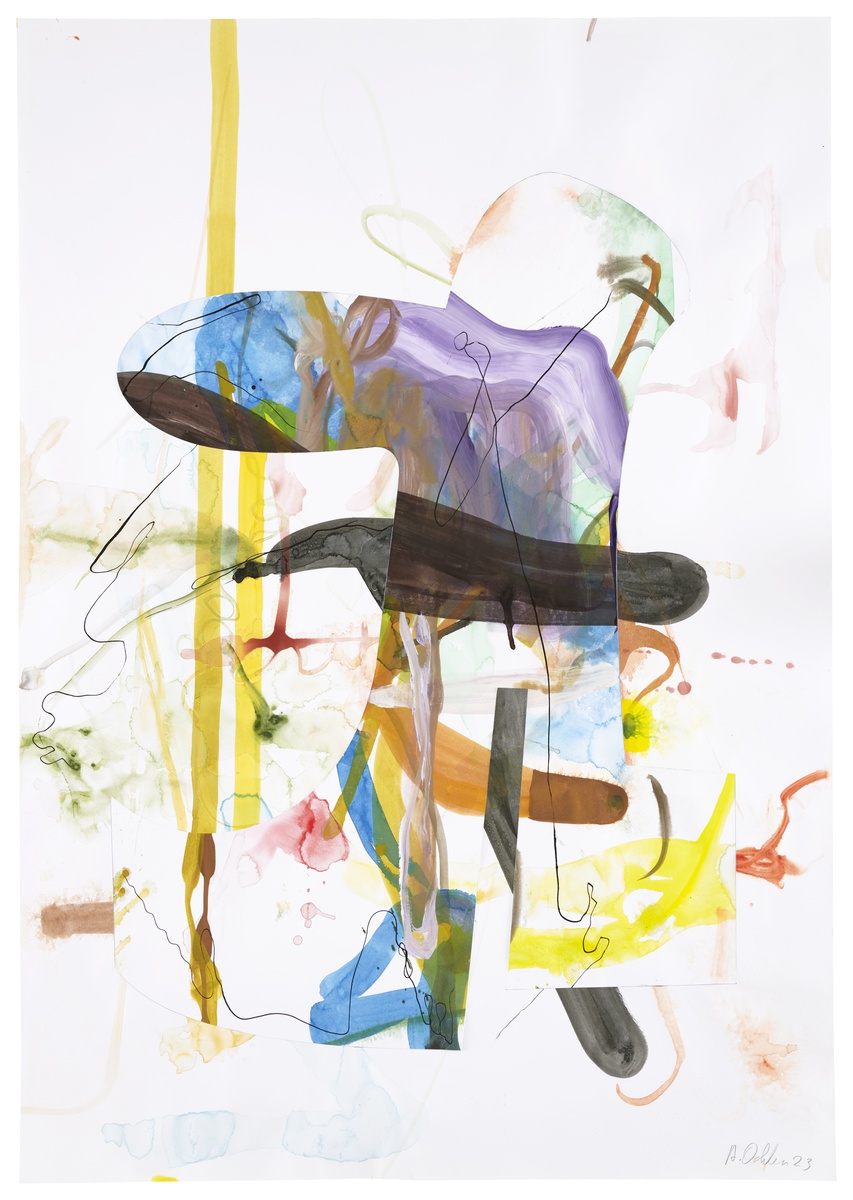 Kito Nedo on the solo show dedicated to Albert Oehlen
Albert Oehlen. New works on paper
Opening: Thursday, October 26, 2023, 6–9pm
Albert Oehlen, b. in 1954 Krefeld, Germany, lives and works in Switzerland. 1977–81 Studied at the Hochschule für bildende Künste, Hamburg. 2000–09 Professor for painting at the Kunstakademie Düsseldorf. Characteristic of Oehlen's work is the intensive collaboration with fellow artists since the late 1970s, among them Werner Büttner, Heimo Zobernig, Martin Kippenberger, Jörg Immendorff, Georg Herold and hisbrother Markus Oehlen. Oehlen's painting style is characterized by expressive brushwork and ironic pictorial references. He is considered one of the protagonists of the neo-expressionist movement "Neue Wilde". His impressive oeuvre includes paintings, drawings, collages, expansive installations, stage sets, prints, computer graphics, photomontages, and (vinyl) records. As part of the EXPO 2000 in Hanover, Oehlen realized the monumental mosaic "Bionic Boogie". He designed a tile floor for the publishing house Taschen at its headquarters in Cologne. In 2015, Oehlen received an honorary doctorate from the School of the Art Institute of Chicago. The docu-drama "Der Maler" (The Painter) with Ben Becker in the role of Albert Oehlen was released in German cinemas in 2023 (directed by Oliver Hirschbiegel).
Selected solo exhibitions
2023, 2021 & 2017 Jahn und Jahn, Munich; 2023, 2017 & 2012 Gagosian, New York; 2022 Gagosian, Athens; 2021 & 2018 Marciano Art Foundation, Los Angeles; 2021 Galerie Max Hetzler, London; 2019–20 Serpentine Galleries, London; 2020 Sprengel Museum, Hanover; 2019–20 Kunsthalle Düsseldorf; 2019 Museum Brandhorst, Munich; 2019 Gagosian, Hong Kong; 2019 Kunstmuseum St. Gallen, Lokremise, St. Gallen; 2019, 2014, 2009 & 2005 Skarstedt, New York; 2019 & 2014 Gagosian, Beverly Hills; 2018 Gagosian, Paris; 2018 & 2014 Galerie Max Hetzler, Paris; 2018 Palazzo Grassi, Venice; 2018 Galerie Buchholz, Berlin; 2016, 2013, 2011 & 2005 Galerie Max Hetzler, Berlin; 2017 Museo Nacional de Bellas Artes, Havana, Cuba; 2016–17 Kunstverein Reutlingen; 2016 Cleveland Museum of Art, Cleveland, OH; 2016 Guggenheim Bilbao, Bilbao; 2016 Gagosian, London; 2015 Kunsthalle Zürich, Zurich; 2015 New Museum, New York; 2014 Museum Wiesbaden; 2013 Museum Moderner Kunst, Vienna; 2013 Gagosian, Geneva; 2013 La Casa Encendida, Madrid; 2012 Gagosian, Rome; 2012 Kunstmuseum Bonn; 2011 Musée d'Art Contemporain, Nîmes; 2010 Collection Grässlin, St. Georgen; 2009 Musée d'Art Moderne de la Ville de Paris, Paris; 2009 Museo di Capodimonte, Naples; 2009, 2007 & 2003 Galerie Bärbel Grässlin, Frankfurt am Main; 2006 Whitechapel Gallery, London; 2005 Museum of Contemporary Art, North Miami, FL; 2005 Kunsthalle Nürnberg, Nuremberg; 2005 FRAC Auvergne, Ecuries de Chazerat, Clermont-Ferrand; 2004 Musée Cantonale des Beaux Arts, Lausanne, Switzerland; 2004 Salzburger Kunstverein, Salzburg; 2004 Galerie Gisela Capitain, Cologne; 2002 Musée d'Art Moderne et Contemporain de Strasbourg, Strasbourg; 2001 Kestner Gesellschaft Hannover, Hanover; 2000 Städtisches Museum Abteiberg, Mönchengladbach; 1997 Kunsthalle Basel; 1994 Deichtorhallen, Hamburg.
Public Collections
The Broad, Los Angeles, CA; Daimler Contemporary, Berlin; de la Cruz Collection, Miami, FL; Essl Museum, Klosterneuburg; FRAC Auvergne, Clermont-Ferrand; FRAC Île-de-France Le Plateau, Paris; Hamburger Kunsthalle, Hamburg; Inhotim Centro de Arte Contemporânea, Brumadinho, Brasil; Kunstmuseum Bonn; Kunstraum Grässlin, St. Georgen; MMK Museum für Moderne Kunst, Frankfurt am Main; Museum of Contemporary Art, Los Angeles, CA; Museum Ludwig, Cologne; Museum of Modern Art, New York; MUDAM Musée d'Art Moderne Grand-Duc Jean, Luxembourg; MUMOK Museum Moderner Kunst Stiftung Ludwig, Vienna; Musée d'Art Moderne et Contemporain, Strasbourg; Neue Galerie Graz – Universalmuseum Joanneum, Graz Sammlung Falckenberg, Hamburg; Städtisches Museum Abteiberg, Mönchengladbach; Staatliche Graphische Sammlung, Munich; Saatchi Gallery, London; Trevi Flash Art Museum of Contemporary Art, Trevi, Italy; ZKM Zentrum für Kunst und Medientechnologie, Karlsruhe.